Parts of a Plant for Kids | Printable Booklet
Do you know the different parts of a plant? I know some of them, but I can't say that I know them all. And I certainly don't much about the roots. Fortunately, this complimentary printable with the different parts of a plant (for kids) will create some summer fun and memories. Likewise, it's somewhat educational too.
I love plants — in all shapes and sizes. From little succulents to my 7 ft. fiddle leaf, I enjoy nurturing them and watching them grow. Moreover, I've even created plant printables, like this fern botanical printable, and this one based on Philippians 4:18.
Be sure to sign up for my email to get new recipes
and creative ideas sent right to your inbox!
Parts of a Plant for Kids Booklet
In addition to my love for plants, I also love learning new things. So, I found this to be a learning experience for myself as well. Are you familiar with the words petiole and/or root hairs? Therefore, I think this is great for kids of all ages (including me).
For all of you mommas, if and when you're doing some gardening or pulling some weeds from your flower grade, consider using those as learning moments. Using these printables as a resource, it would be fun to show the kids examples of the parts of the plant as work in the yard (or plant flowers in some containers).
Last month, a pick-your-own flower farm opened up here in Rogersville. I couldn't get anyone to go with me on the Saturday morning of their grand opening. Granted, it was an earlier wake-up call than usual.
However, as a result of not finding someone to accompany me, I didn't go. Boo. And, honestly, I've regretted it ever since. Sigh.
Since then I've been stalking their Facebook page to see when they'll be opening up for picking again. This would be such a great place to put the printable parts of a plant, leaf, and root to good use. Don't you agree?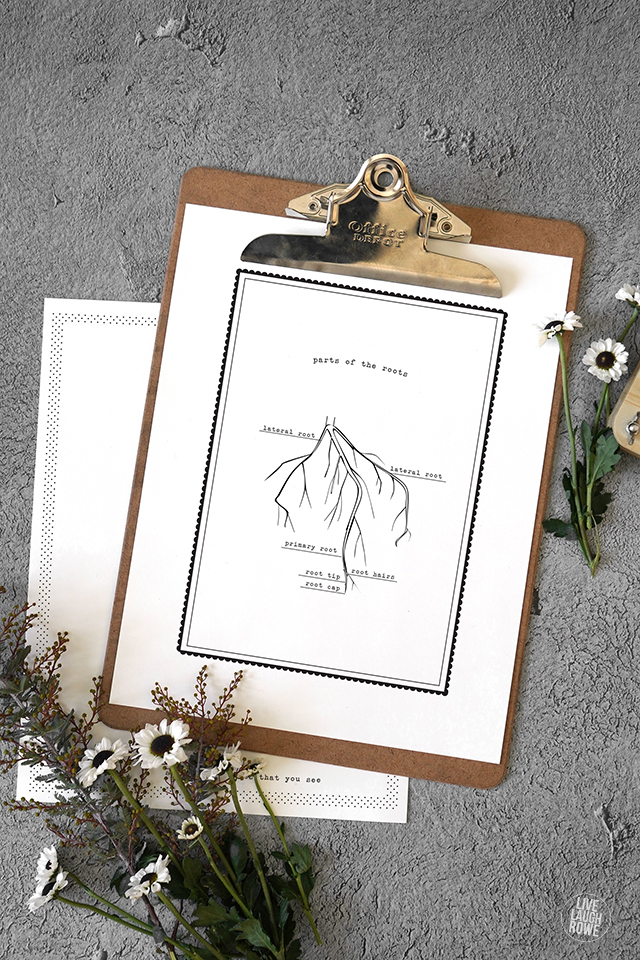 Parts of a Plant for Kids of all Ages
What's included in the free printable booklet? Eeks. I can't wait till you see. This booklet has 11 pages of fun.
cover page for your name and date
parts of a plant identified
parts of a plant (fill in the blank)
the leaf identified
the leaf (fill in the blank)
parts of the roots identified
parts of the root (fill in the blank)
two pages for notes and thoughts
two pages for sketching plants, leaves, or even roots.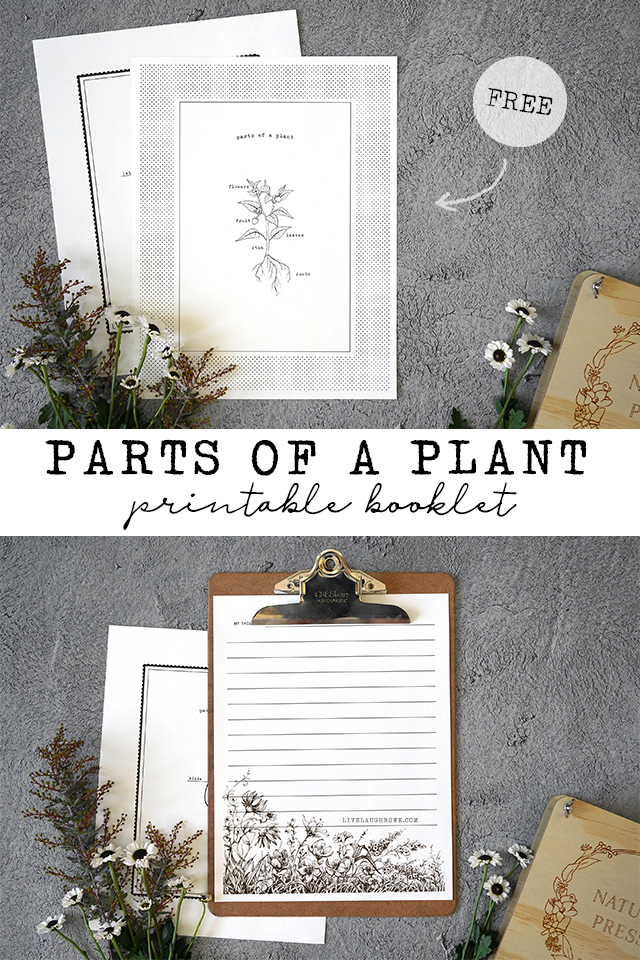 This printable with all the parts of a plant for kids are sized so that each page will print on an 8.5″ x 11″ sheet of paper. As a result, all you have to do is print and go.
Eleven pages of fun, inspiration, and creativity await. Be sure to share your adventures with me via e-mail or tag me on Instagram. I'd love to see what you do with this fabulous little book. Enjoy, friends.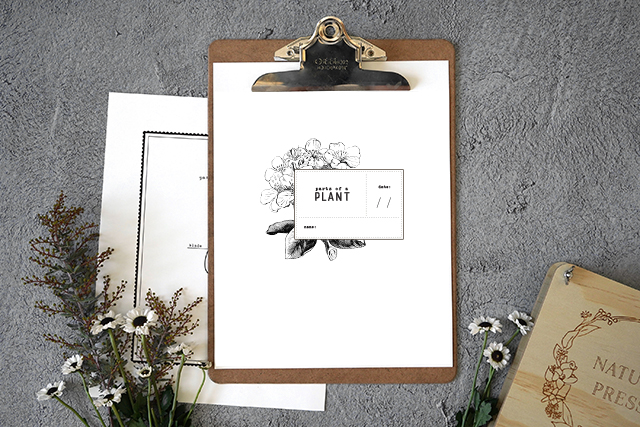 *Please Note: All printables and downloads designed by Live Laugh Rowe are for PERSONAL USE ONLY. Please do not alter the file or claim it as your own. Also, this printable is not intended for resale, nor are the printed versions of this file.
*Some readers expressed they were having trouble printing the PDF version. I believe it's a browser issue; however, please try this WORD DOCUMENT if you are having difficulties.
Connect with Live Laugh Rowe!
Facebook | Instagram | Pinterest | Twitter
Hugs and Blessings!