Happy hellos from a cloudy, rainy day here in Missouri. However, I'm not complaining — rainy days are to be expected with Spring. Therefore, the grass is green and I'll take the 60º F weather.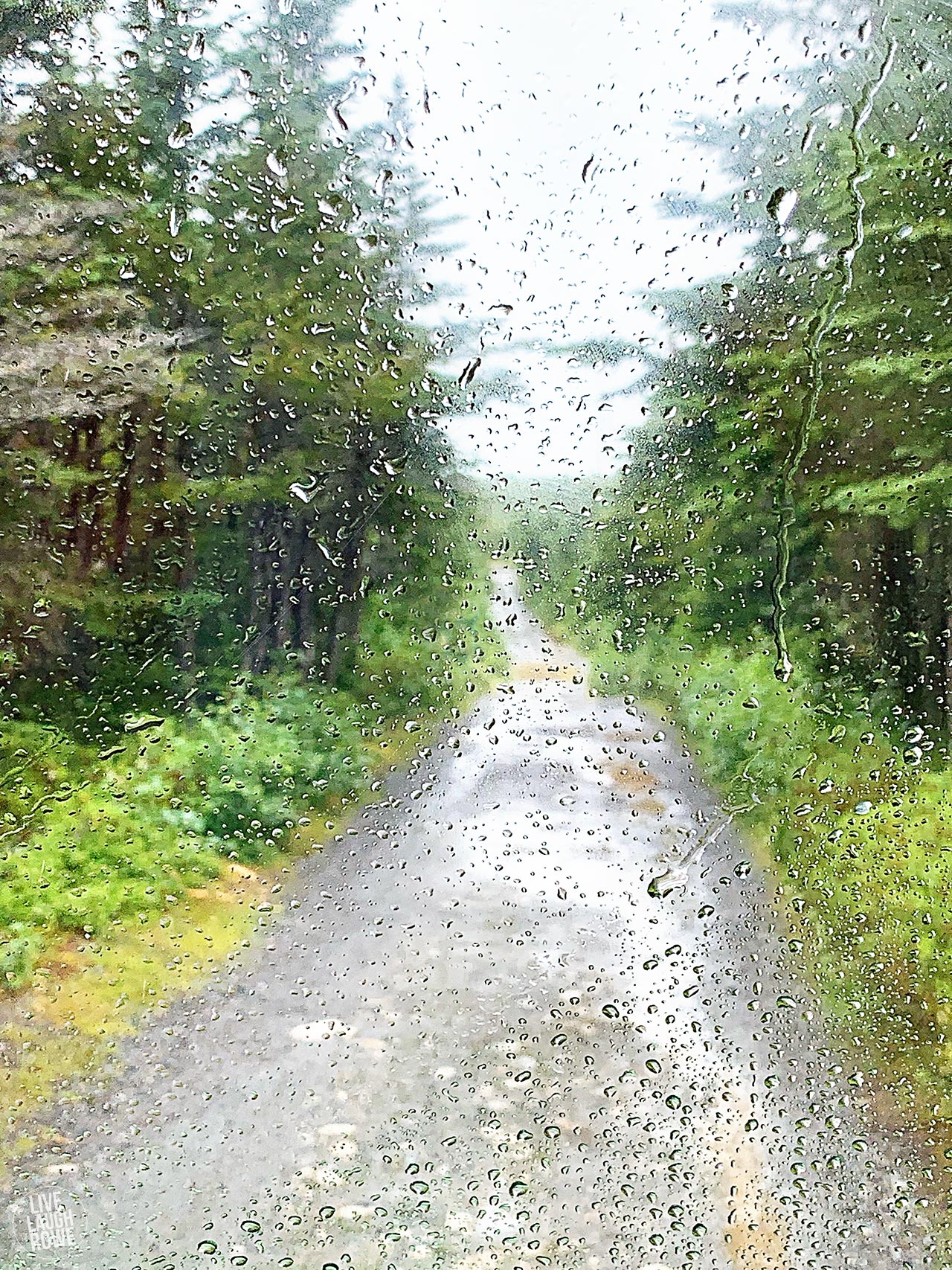 This photo was taken back in 2019 when we were visiting my mother-in-law in Newfoundland. We had planned this perfect day at the Ferryland Lighthouse in Ferryland, NL that included a picnic lunch.
Apparently, Mother Nature didn't get the memo. Yep, it was cold and rainy. However, memories were made and that's all that mattered. We made the best of it… and I thought this was a pretty cool picture.
Now on to all the fun, random and miscellaneous goodness…
MISCELLANY:
1. With spring upon us, many of us have the privilege of welcoming allergy season back too. Boo. I take a Zyrtec every night before bed, but that doesn't mean that I'm immune.
I remember the good ole days when I seemed immune to allergies. Nowadays Zyrtec, Flonase, and eye drops are always close by. Sad, but true.
2. Did you know I'm an Identical Mirror Twin? Identical and fraternal twins are the most common types of twins. However, there are 5 more different types of twins. They include half-identical, mirror image, mixed, chromosome, and superfetation.
I love my twin to the moon and back. I've had a best friend from the day I was born. Below is a picture of us from 1993.
We don't look this identical anymore. Currently, I'm a blonde and she's a brunette. Hi Kristine! 43.
p.s. Any guesses on which one is me?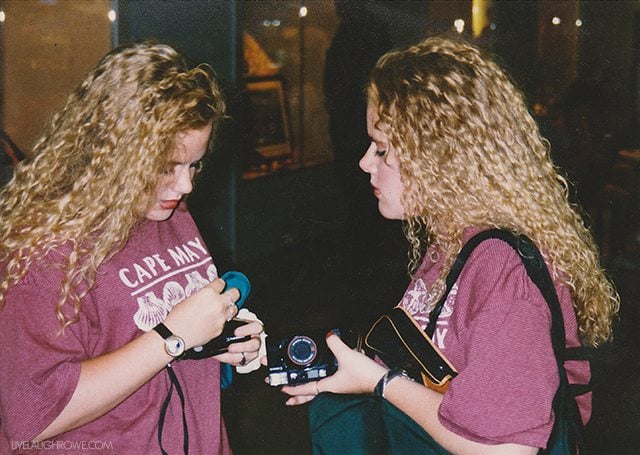 3. Have you ever heard of WeWork? A company that took out long-term leases on New York City real estate and built fun co-working office spaces for millennials. I love documentaries and stumbled on this one last weekend on Hulu, WeWork: Or the Making and Breaking of a $47 Billion Unicorn.
It's insane to me how companies can appear to be so successful and twist words so majestically to pull the wool over people's eyes.
Now don't get me wrong, co-working office space is genius. What WeWork was doing behind the scenes, not so much. If you're a Hulu subscriber, take a looksy.
4. Dog owners, this one is for you. Many years ago I learned that Red Dye 40 was something that would cause reddening around Parker's (our Maltese) eyes. From the day I found that out, I wouldn't buy any treats that contained that red dye in the ingredients. That required me to find treats that were reputable, healthier, and enjoyable for the dogs (at least that was my goal).
Anywho, many years ago we found Zuke's on Amazon and now have bags of them on-hand at all times.
I love that you can buy them with 3 calories, 5 calories, or 10 calories, depending on the size and health of your dog. Check them out, your pup will thank you. (wink-wink).
5. Many of you may have seen Jack Hanna make appearances on several of the late-night talk shows over the years. I was sad to learn this week that he is now believed to have Alzheimer's Disease.
The family recently stated: "He has spent his life connecting people and wildlife because he has always believed that having people see and experience animals is key to engaging them in more impactful conservation efforts. He's always said, "You have to touch the heart to teach the mind."
6. Hello game changer! These OPI Drip Dry Lacquer Drying Drops are apparently the bomb diggity. I'm picking up a bottle to try on my pedicures. I'll keep you posted, but it's come highly recommended and anything to speed up the drying process on my nails is a win-win. Find it here on Amazon.
AROUND THE WEB:
A Must-Try: Mini Mason Jar Lid Strawberry Pies.
These DIY square decor risers.
This No-Churn Biscoff Cookie Butter Ice Cream.
Homemade Candles from Citrus Rinds – great for spring/summer.
DIY Modern Wall Art (using acrylic paint)
These Morrocan Planters made using sample tiles.
Little Fiddle Leaf Figs for smaller spaces? Yes, please. (Sold here).
This Homemade Alfredo Sauce Recipe.
Beautiful DIY Wreath that can be used all year.
What is the holiday of May Day all about?
AND ONE LAST HOORAH: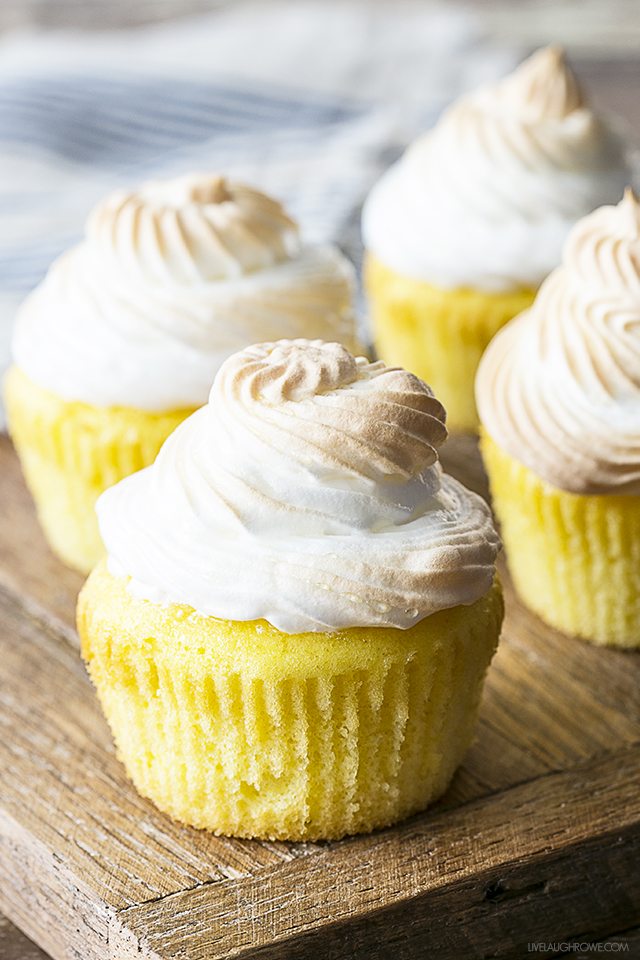 These Lemon Meringue Cupcakes are currently one of my most pinned recipes.
These are sooo good. Nom nom nom.

Connect with Live Laugh Rowe!
Facebook | Instagram | Pinterest | Twitter
Hugs and Blessings!