Hidey Ho, neighbor! I know it's been a hot minute, but I've been knee-deep in home projects. Exhaustion is an understatement. Steve and I tackled a few big projects while Nash was in his board and train program.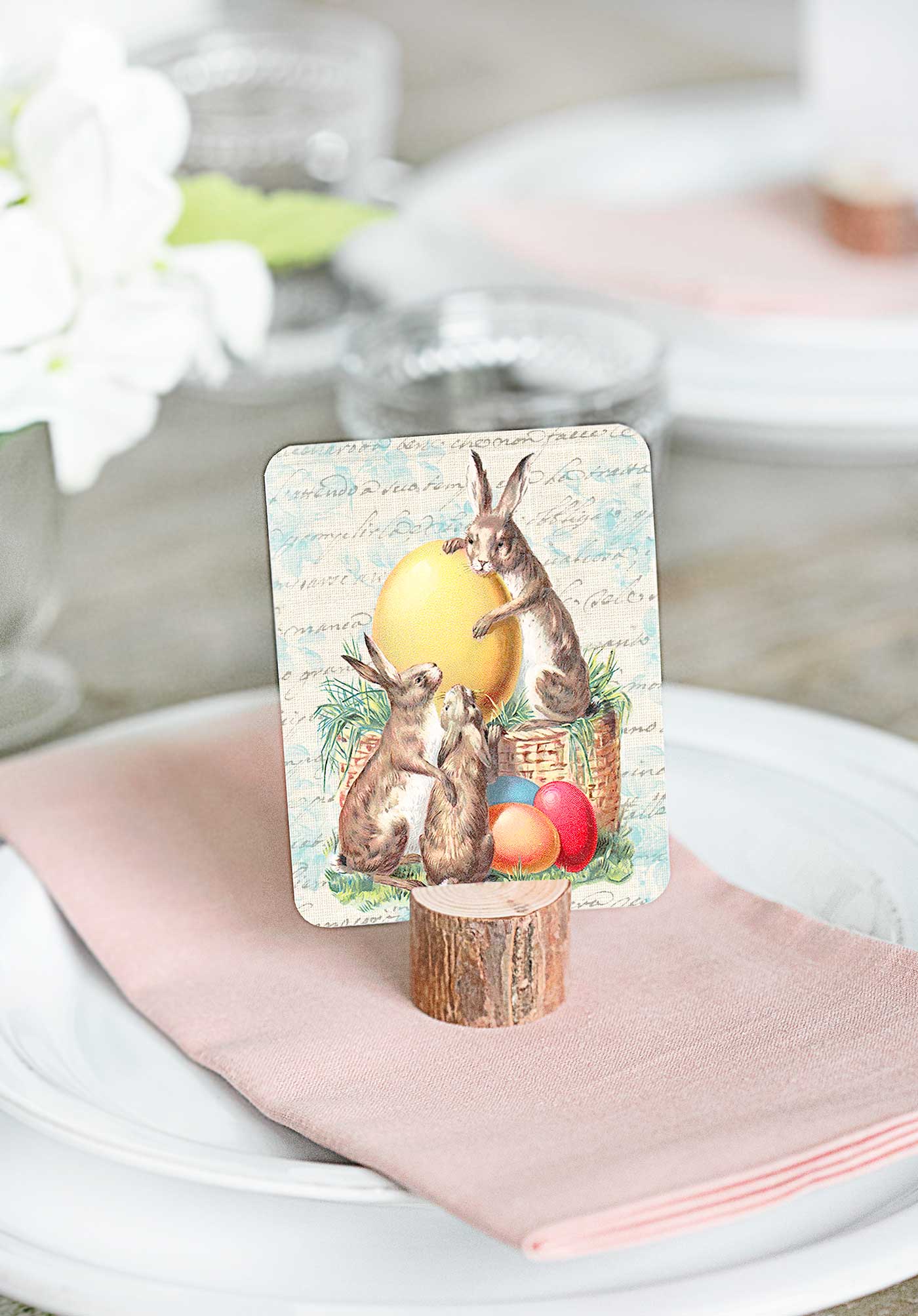 Miscellany:
1. Happy Easter Weekend. I love Easter. And since I'm hosting this year, I'm a little more excited than usual. Do you have any fun and exciting plans?
2. Tulip Festival. On Monday, I hope to head up to Mansfield, MO, for the annual Tulip Festival at Baker Creek Heirloom Seed Company. It will be nice to spend some time with my sister, and I'm looking forward to getting some fun photos. I rarely pass up a good photo op. Haha.
Bonus? Rory Feek will be there… might have to sit in on his session. IYKYK.
3. Home Projects.
Week One: I started taking baby steps in my workroom, and we tackled Steve's office over the weekend. A lot of "stuff" from my Etsy store and other "things" were invading Steve's space — but we divided and conquered. We bought a twin bed frame that will be used like a daybed, organized the closer, and cleared out all the clutter. YAY!
Week Two: I continued tackling my workroom. I wish I had taken a before picture, but it has come a long way, baby. It's overwhelming. Tackling it in spurts seemed to help.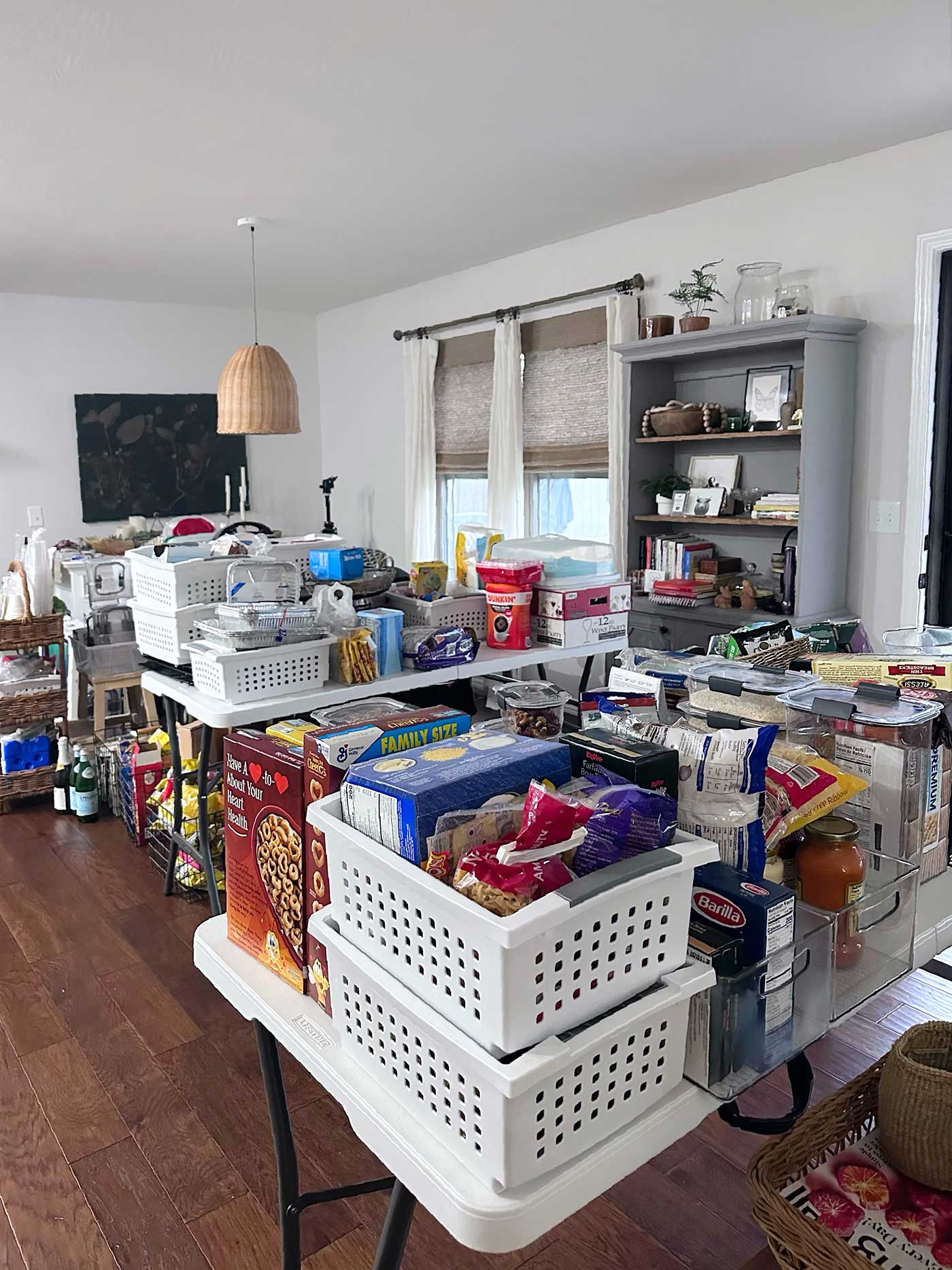 Over the weekend, we started the pantry makeover. I've often wondered if we should've started this earlier, but having a one-week timeline was good for us. Since I'm hosting Easter — it has to be done by 4/9. Above, you can see the mess we've been living in. 😂😂
Week Three: We're in the home stretch of week three. We finished our taxes and got them to our accountant. Last night my sister helped me start putting the pantry back together. Today, I'll be wrapping up the pantry and cleaning for our Easter entertaining tomorrow. I am so exhausted.
I was very intentional about buying storage and organization essentials for our pantry. I knew I wanted to buy some things from IKEA, and returns aren't as easy when you live 3 hours from a store. I hope to share a finished pic and share all of the storage I chose to use.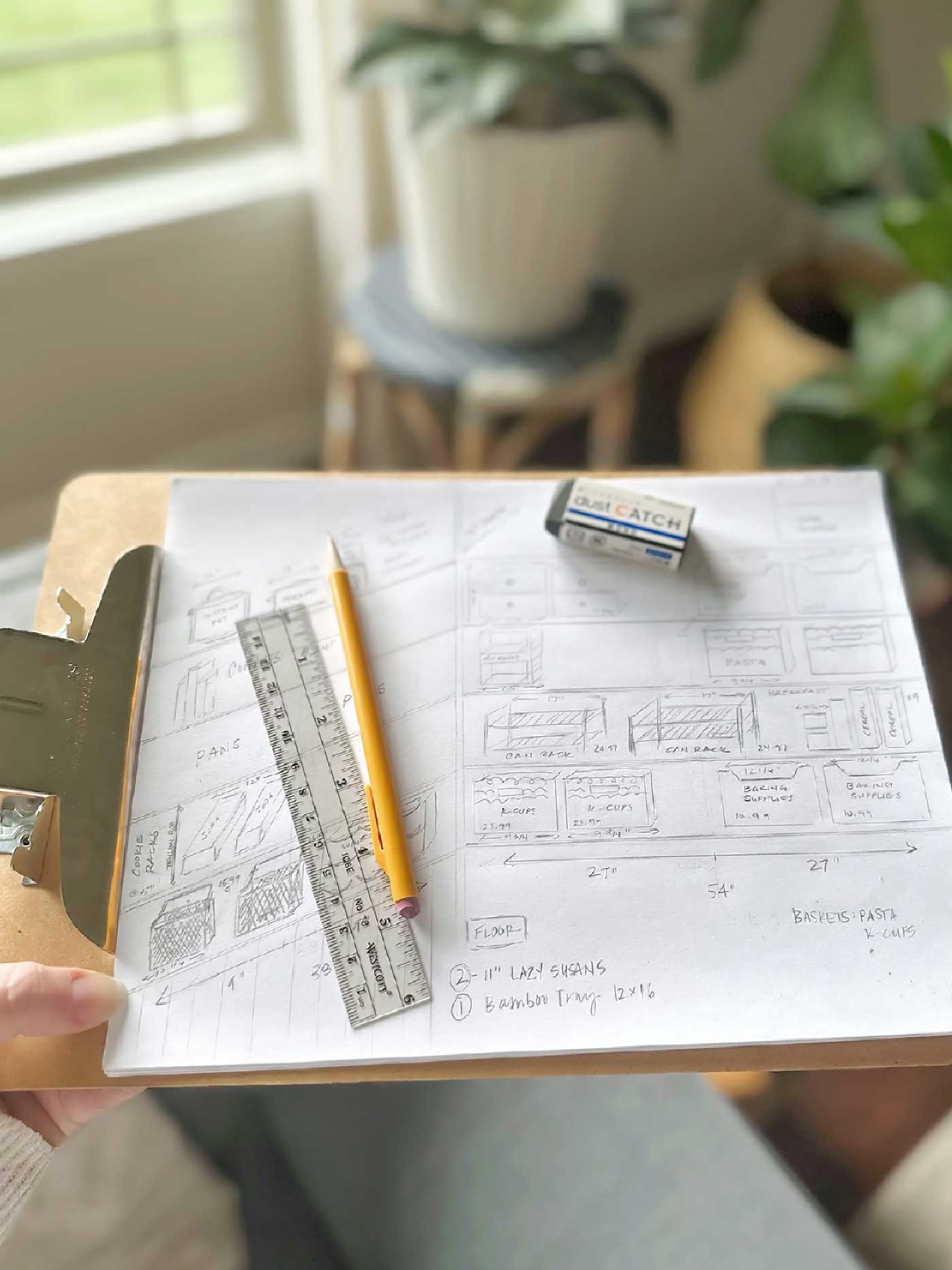 I'm also happy to report that my workroom is 95% done. I purged the room and closet like never before, and it's so awesome to have a place to read, sew, work, walk, etc. I have a few things left to go through, but it's minor next to what I've tackled the past few weeks.
My shoulders are feeling all the feels these days. No pain, no gain, right? I'm grateful for Tylenol, Ibuprofen, and Naproxen.
4. Dermatologist. Almost two weeks ago, I saw a dermatologist. I had a couple of spots on my leg that were similar to the basal cell carcinoma I had removed from my right shin in 2018. I had two biopsies done at the appointment. To my surprise, only one needed attention. On my right shin, there was squamous cell carcinoma. So next week I'll be having another moh's procedure done. My love for tan skin is starting to bite me in the butt.
If you don't mind, keep me in your prayers on Wednesday, April 12th, around 7:30 a.m. CST. I want this procedure to go smoothly and the healing process to go well.
My last procedure had me in urgent care due to an allergic reaction to the nylon stitches. It was awful.
5. Nash. We got to see Nash this past week. I begged the trainer to let us see him. On Tuesday morning, we met up at the Home Depot and gave him a little love. My heart needed that! Lord willing, he'll be home next weekend.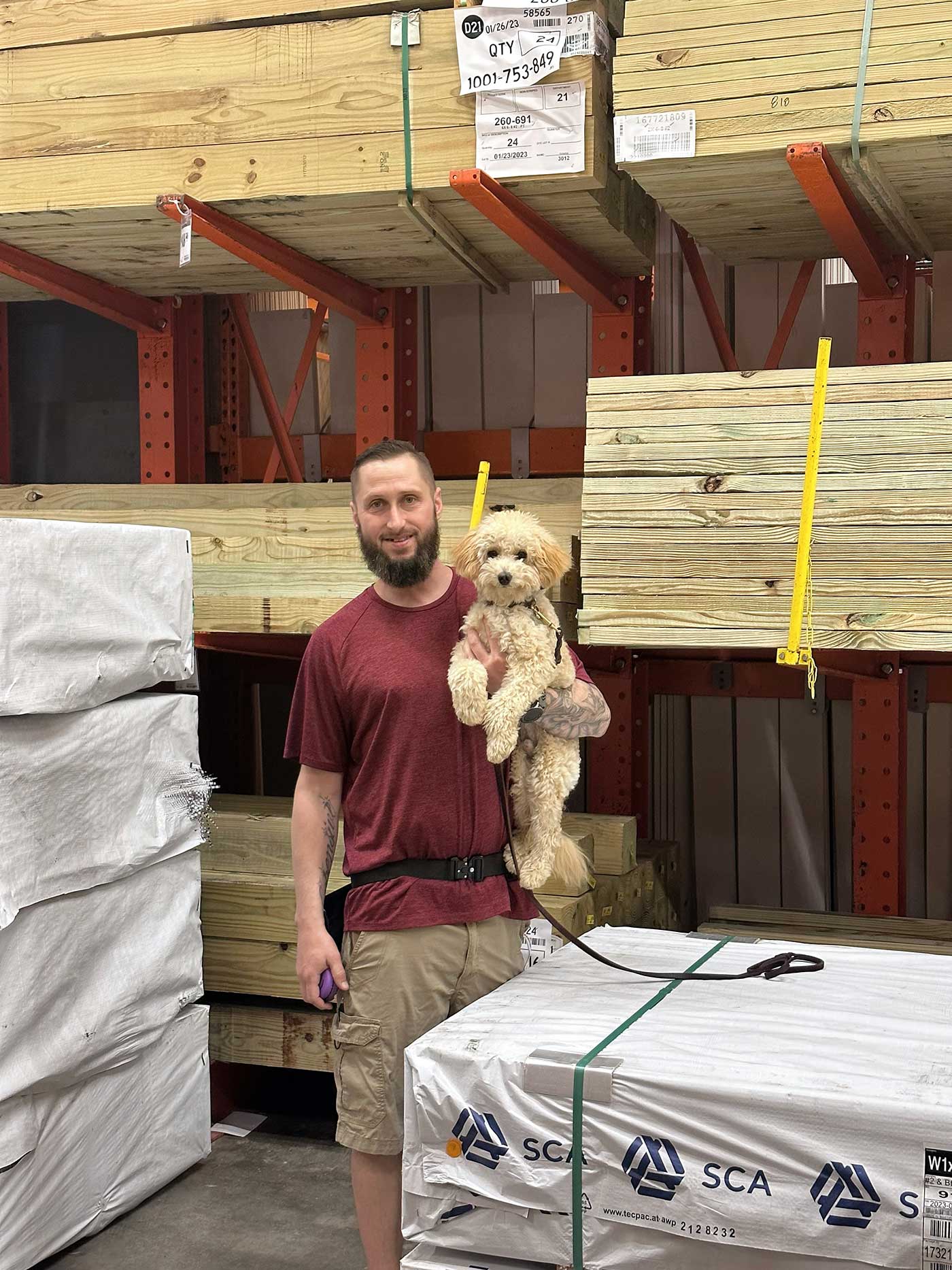 Since Nash won't be with us for Easter, I did buy this Easter Basket Dog Toy Set for his return. ❤️
Around the Web:
These To-Go Breakfast Oatmeal Cupcakes.
This Cottage Cheese Jello Salad Recipe.
These Easy Greek Chicken Gyros with Tzatziki.
This Chicken Gryo Bowl (seeing a theme here?) 😋
These Printable Succulent Terrarium Gift Tags.
This Purple Pansy Gift Kit — great for May Day too!
This April Showers Bring May Flowers printable.
These Metal Lazy Susans.
This Acrylic Phone Stand. 🥰
This book — about building others up.