Hello-hello-hello! Here we are — another fabulous Saturday has arrived!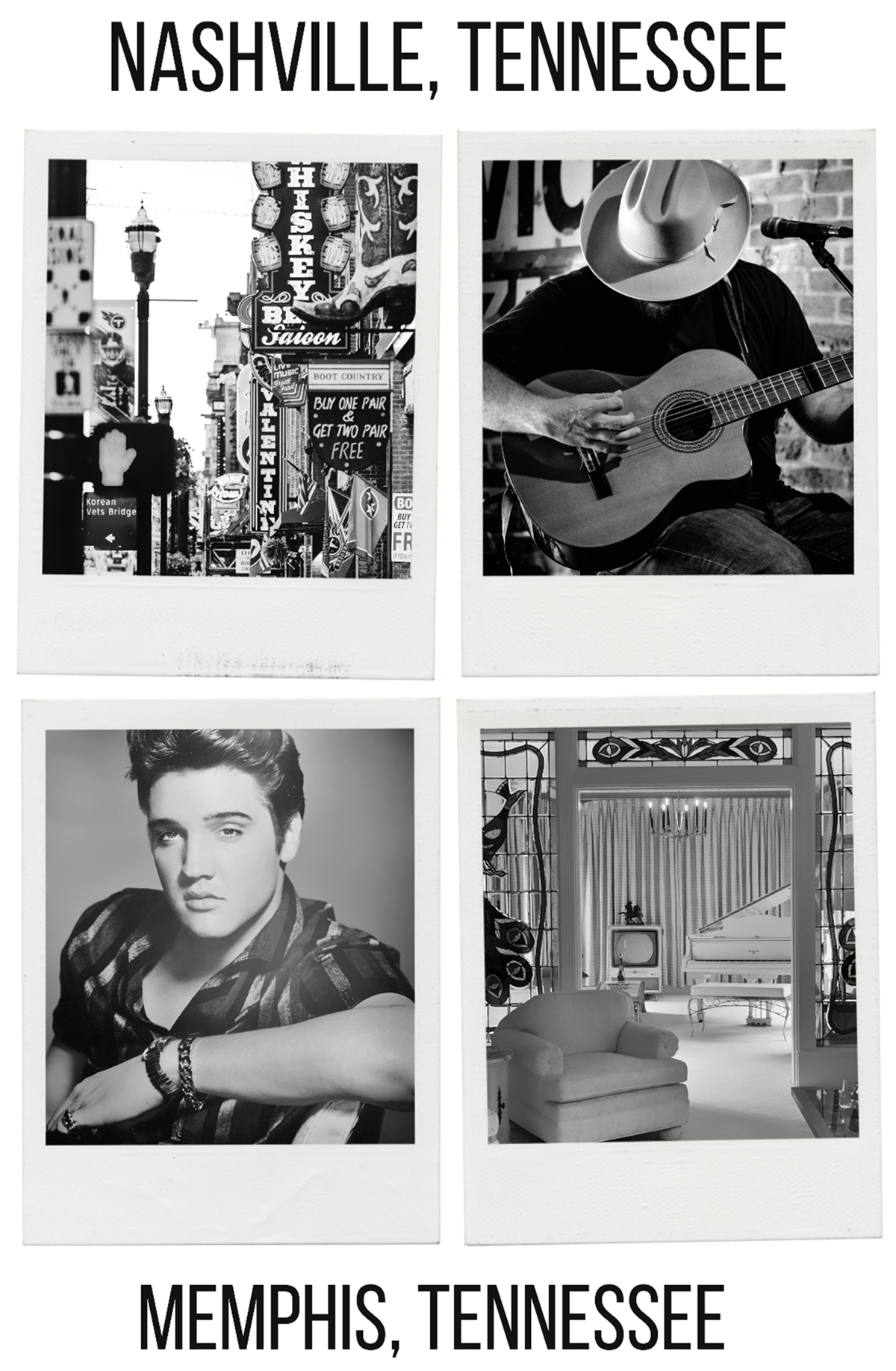 Miscellany:
1. Nashville, TN. We met up with Steve's family, who flew in from Canada, It was a pleasant visit. Although it was an exhausting week, it sure was worth it.
Here is a list of some of the things we did.
We stayed at the Omni. The location was ideal; we could walk to Broadway, and the hotel had several restaurants, shops, etc.
Broadway Historic District, the streets are lined with Honky Tonk bars. We visited several different spots — lots of people and lots of music. A lot of drunks too, so I enjoyed a little people-watching too. Wink-wink.
Hatch Show Print Tour where you learn all about the history of the iconic letterpress poster shop. As a creative person, I LOVED this.
Dinner at The Palm. It was fine dining surrounded by caricatures of celebrities.
Johnny Cash Museum. ❤️
…and more!
2. Memphis, TN. Yep, we took a road trip to Memphis to visit Graceland. It was around 3 hours each way. The family had decided to get the Elvis Entourage VIP Tickets.
It was very cool to see the house, his cars, the jets and all of his outfits. There was a LOT to cover, and since we were on a time frame, it felt a little rushed and exhausting.
Neverthless, I'm happy to say that we went and experienced Graceland. I ❤️ Elvis.
3. Remember when I mentioned doing a Snail Mail series? I haven't forgotten about it, and I still hope to do it. As a matter of fact, I'm thinking about offering a Postcard Subscription to readers during that time — to encourage sending out some random, happy mail. I LOVE the idea of providing this for a limited time. It would include a set number of postcards and stamps. What are your thoughts?
4. Loving this quote, "Joy is the serious business of heaven." – CS Lewis
5. Confession. I'm falling behind on my reading goal of a book a month. My saving grace right now is that there were a couple of months when I read two books.
Reading before bed NEVER goes well. I tend to read a page or two and start to fall asleep. Ha. Hmmm, maybe I should try to do some reading over lunch. 🧐
6. Mannequin. I did order one for those who commented on my e-mail about the mannequin, fingers crossed, this one works out.
7. Satin Pillowcase. I mentioned that I have one from Kitsch. I love that it tames the frizz and stays cold when I may or may not be having a hot flash. Kitsch recently sent me another one and offered a discount for all of YOU. 🎉 Save 20% with code Kitsch20.
8. The 'ber months are only 4-5 days away. They're some of my favorite months. How about you?
Around the Web:
This Corduroy Button Down.
These DIY Stamped Clay Napkin Rings.
This Printable Menu Planner.
This Easy Beeswax Candle Recipe (great gift idea)
These Pom Pom Daisies.
This Pink Lady Punch.
These Salt & Vinegar Fingerling Potatoes.
This Cream Puff Cake.
20 Clever Ways to Use Basil Leaves.