Howdy, friends! The weekend is officially here. Yee-haw. How was your week? Good, productive, meh, busy? Fill me in.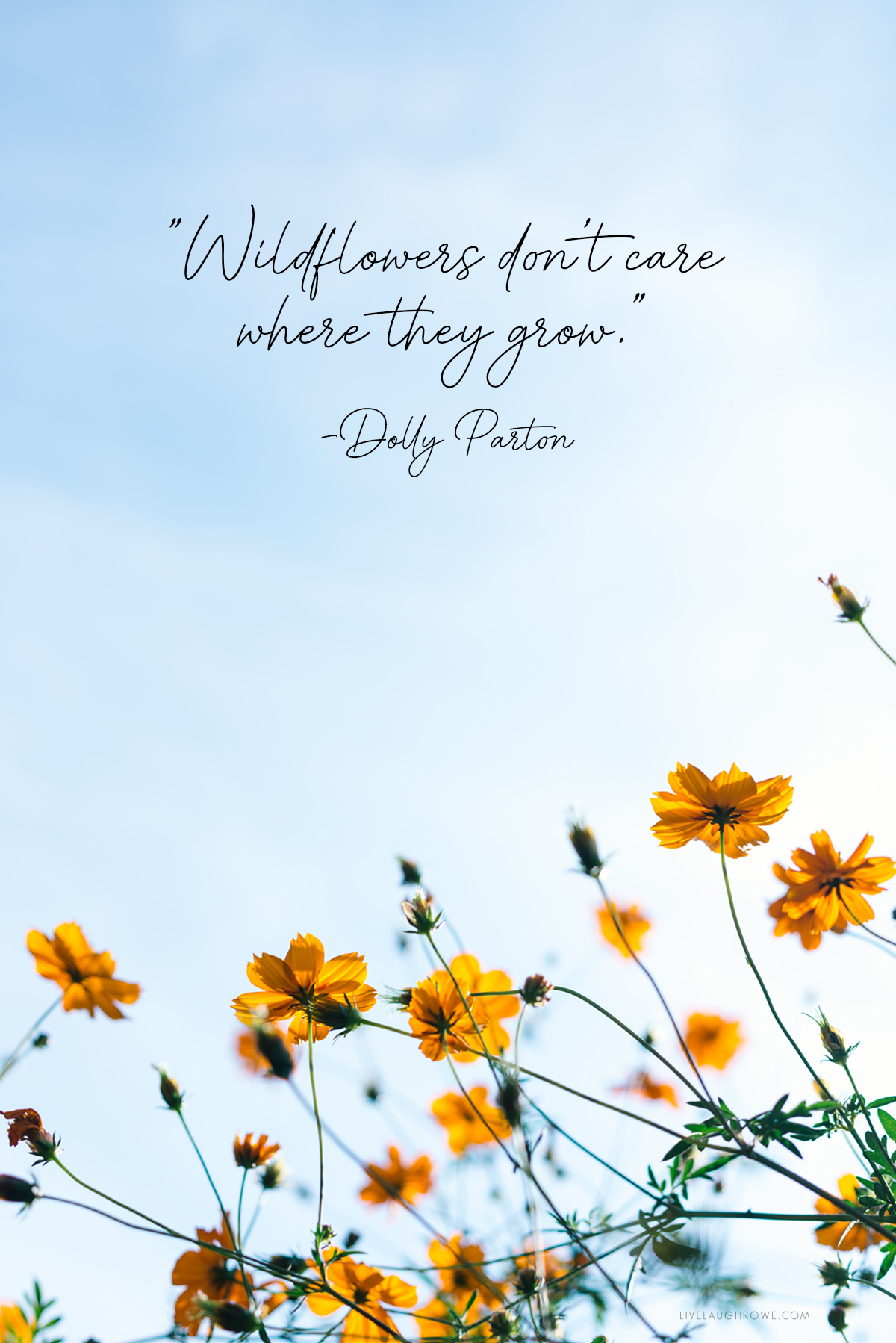 Miscellany:
1. Let's start with a laugh… I saw this on Facebook and had a good chuckle! Enjoy.
Last year I replaced all the windows in my house with those expensive, double-pane, energy-efficient kind.
Today, I got a call from Home Depot, who installed them. The gentleman complained that the work had been completed a year ago and I still hadn't paid for them.
Umm, just because I'm blonde doesn't mean that I'm stupid. So, I told him just what his fast-talking sales guy told me last year — that these windows would pay for themselves in a year.
Helloooo? I told him, "It's been a year, so they're paid for." There was only silence on the other end of the line, so I finally hung up.
He never called back. I bet he felt like an idiot.
2. Where the Crawdads Sing. As you know, I read this book back in March. And this week I saw the movie. I had read mixed reviews, but I really enjoyed it. Have you read the book or seen the movie? What did you think?
3. Nashville. It looks like we'll be heading to Nashville at the end of the month. My husband's family has been talking about taking this trip for a couple of months, and it looks to be coming to fruition. Yay.
Would you believe I've never been to Nashville? I'm looking forward to it.
4. Snapshot of the Bedroom Refresh. Back in April I shared the mood board for our master bedroom refresh. Since then I've been sharing updates here on the Weekender.
Below is a quick snapshot of where things stand. It's safe to say we're about 95% done — the artwork above the bed needs to be replaced, but that's about it. I love the transformation. It's exactly what I had envisioned and it feels more like an oasis.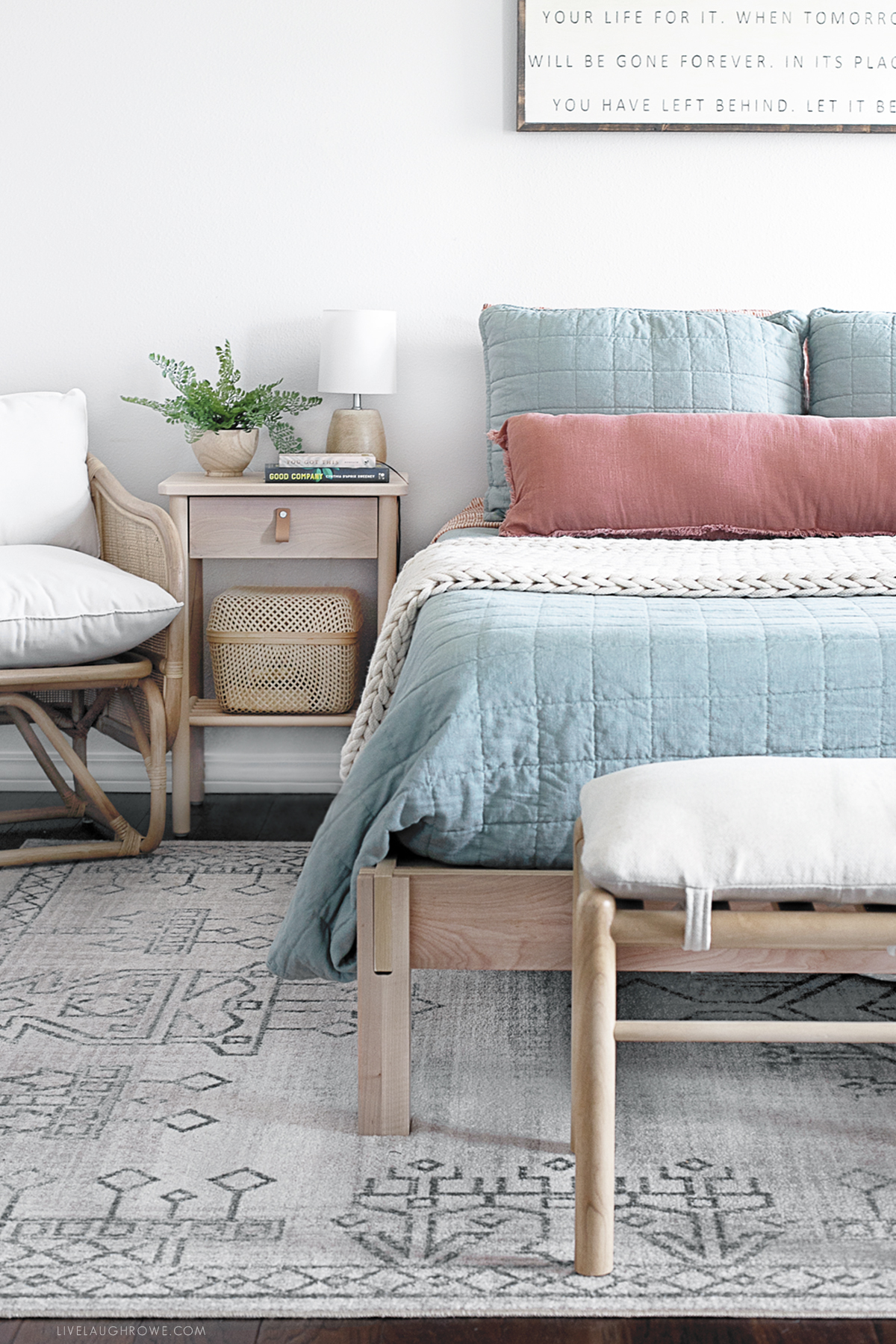 5. Any Norwex fans out there? I'm hosting an online party that seems to be struggling a bit. Haha. I offered to host a party for my friend who recently became a consultant.
Did I have my reservations? YES! However, I also wanted to help. Soooo, if you're in the market for any of their products — feel free to take a look! My favorites are the Window Cloth, the Enviro Cloth, and the Cleaning Paste.
6. Isn't this White Berry Colander Mug the cutest? I think it's genius for small portions of berries, etc. I love it. ❤️
7. I'm thinking about buying a mannequin (this mannequin, to be exact) to use for selling some clothes on-line, like Poshmark. Am I crazy to do that?
I probably don't have the time to do it, but I'd rather make a little something on some of the clothes I have with tags on them, then donate them all. Ya know?
And I may be overthinking it, but I think the clothes would look better styled on a mannequin than having it on a hanger on my closet door. Any thoughts? 🤷🏼‍♀️
*Feel free to join me on Poshmark — it's one my favorite apps to buy (and eventually sell) fashion and more. You'll save up to 70% off of top brands! For a limited time, use my code KROWE0517 to save $10.
Around the Web:
These Peanut Butter Chip Cookies. 😋
This Zero Point Chicken Burrito Bowl.
These Ridiculously Easy Orange Cranberry Scones.
This Stoneware Pitcher.
This Vintage Soul T-shirt in Heather Peach. 😍
This Two-Tier Vinyl Record Storage.
These Adorable Ballerina Cards or Gift Tags.
This Simple Fall Wreath.
These Little Cinnamon Pumpkins.
This Retro Rainbow Stripe Phone Case.
This Leather Makeup Pouch.
These Patio String Light Ideas.