Hellloooo! It's been about a month since I stopped by… and let me tell you, I feel awful about it. This blog is my happy space, and I missed posting.
I know, I know — I keep saying that things are a little cray-cray. And I stink at time management. Haha. Nevertheless, I do hope to start posting more… in due time.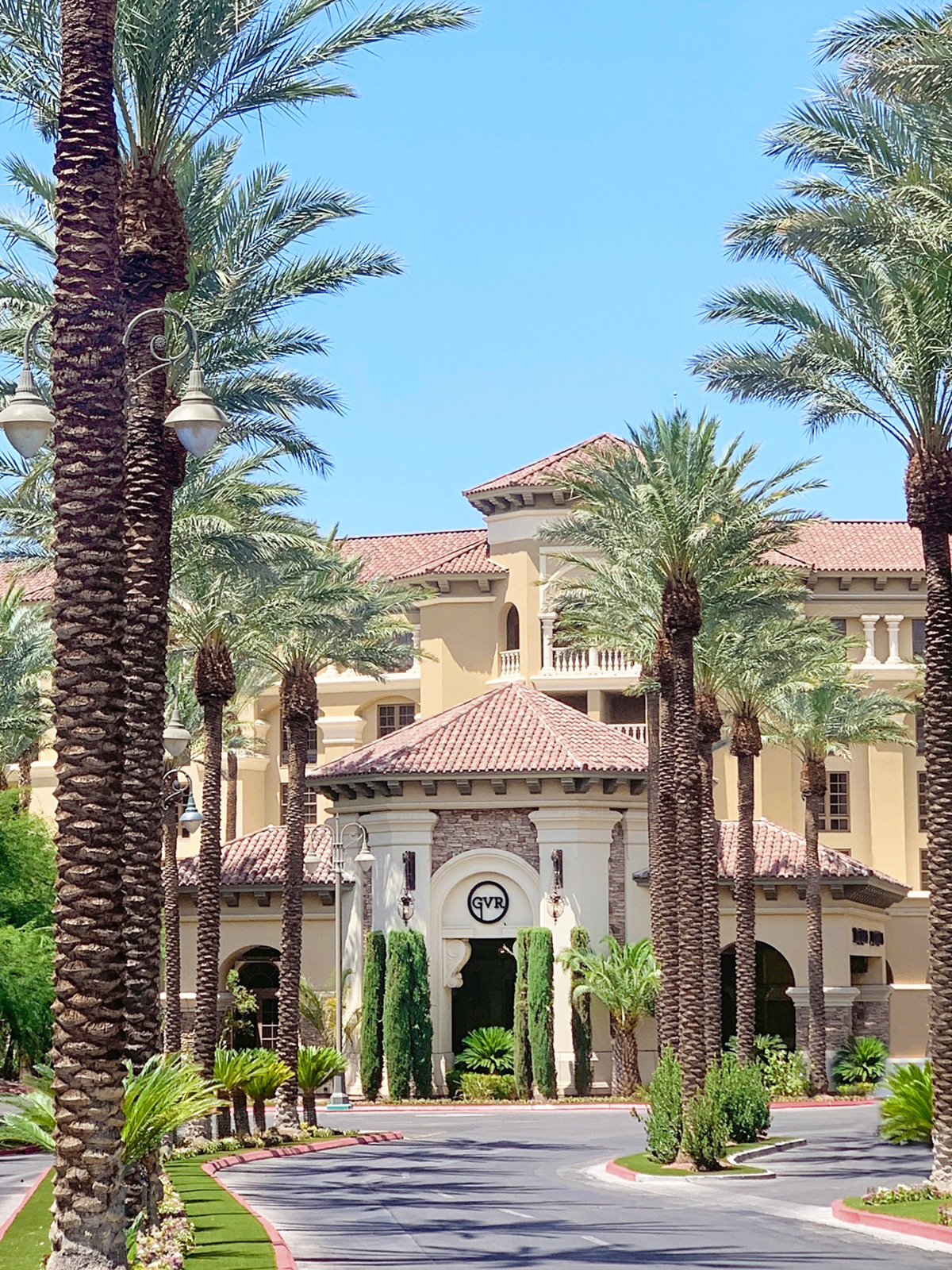 Miscellany:
1. Vegas, Baby! I came, I worked, and I left. Ha! I flew out to Vegas on July 18th, returned on the 25th, and worked every single day. It was an exhausting week, but it was also exhilarating.
We stayed at Green Valley Ranch (GVR) in Henderson, Nevada. It was an amazing resort. I snapped the photo above on my iPhone.
I finally got to meet and hug my Style Dots co-workers. Since most of us work remotely, I hadn't met most of them. My roomie (Ashley) was the best! I think we laughed ourselves to sleep every night.
Meeting all of the ladies and gents that sell our jewelry and seeing their excitement about the new catalog and products was pretty cool too.
However, I missed home and my husband. I couldn't wait to hug his neck (even if that was delayed due to getting sick. Womp womp womp).
And on a much more solemn note, I was reminded of the shortness of life after returning home. One of the Boutique Partners for Style Dots, Sue, was killed in a tragic car accident along with her husband during their travels back home to Tulsa, OK. 💔
While I may have just met them — they were such kind and genuine people. Thankfully, they loved the Lord and are in a much better place.
Nevertheless, consider this to be another reminder that life is short, friends. We can lose anyone in the blink of an eye. Love and hug your loved ones.
2. Covid. Upon my return home, I wasn't feeling well — and tested positive for Rona. Big fat sigh. As I mentioned in last week's e-mail, nothing was easier about this round. I started taking Paxlovid and took it for a day and a half before I reached out to my doctor about the excruciating back pain I was experiencing. I was immobile, friends.
I was pumping myself with ibuprofen/Advil, icing my back, and laying on a heating pad; nothing was helping. I couldn't sit, stand, walk or lay down comfortably.
So, I started texting everyone I could think of to rally with me in prayer. And slowly but surely, I started feeling some relief over the next 2-3 days. GLORY!
Slow and steady wins the race, and I'm taking everything slowly, listening to my body. If a nap calls, I listen.
3. Devotional. I read a devotion this week called Going the Other Way from You Got This (90 Devotions to Equip + Empower Hardworking Women) by Melissa Horvath. It seemed to really hit home for me.
Taking a job outside of the blog was a HARD and BIG decision for me last year. I've been self-employed for about 12 years. Some days I still battle with doubt, uncertainty, insecurity, and confusion. Do I go all-in with my other job and give up the blog? Do I need to find a better sense of balance? Am I being obedient to God's will?
Here is what the devotion said in the closing thoughts: "When you get those nudges in your soul to take a big step or go in a different direction, take a posture of obedience. What God is asking you to do may be way out of your comfort zone, or perhaps you don't feel equipped to do what He's calling you to. Instead of having doubt, have trust in the One Most High. If He is calling you to do it and you don't move as you should, you'll miss the wonderful things He has in store for you!"
WOW! I felt like that was God's gentle nudge, reminding me that I have stepped outside my comfort zone, but I need to be obedient and trust in Him.
Maybe you needed that reminder today too. Read Ephesians 3:20 (The Message).
4. The Staircase. You may or may not know that I'm a HUGE fan of true crime stories. Are you familiar with the story of Michael Peterson? He was accused of killing his wife after she was found dead at the bottom of a staircase in their home. I watched The Staircase mini-series on HBO and found the whole thing to be crazy. I'm not sure anyone still knows whether he's truly guilty or not.
No HBO? Welp, there is a docuseries/limited series on Netflix too. Enjoy.
5. Unicorn Tribe. Use Code BSDQBREF to save 25% off your first order online or through the app. WARNING! It's a bit addictive. I have to turn notifications off and on to maintain some self-control. Aaaand right now, they have a 70% off sale going on. 🫣
6. Rattan Chair. OMG! I'm so excited to have ordered this chair for our bedroom. It arrived while I was out of town, but it was love at first sight. She's a beauty. My goal is to share a pic of the room next week. 🤞🏻
7. Glasses. I wear glasses like an accessory, so I usually have three or four pairs on rotation. I've been buying from Zenni for years, but I recently ordered my first pair from Firmoo — and thought I'd share this 50% offer with you! Yay!! Just use code: A5S9Q6 at Firmoo.com.
8. Fall. Can you believe that fall is just around the corner!?!? YAY! With that, guess what's trending already? My printable Fall Bucket List. If you're a planner, it's time to warm up that printer and get your cameras ready. Woo-hoo.
Around the Web:
These Lemon Oatmeal Cookies.
This Chicken Recipe.
These Easy Small Batch Ciabatta Rolls.
This rustic Apple and Cheese Danish.
These Zucchini Cheddar Scones.
This Sleeveless Maxi Shift Dress (a great transitional piece).
This Peter Pan Collar Top.
These Self-Adhesive Towel Holders.
These Purell Singles (are my new obsession).
These adorable Ghost Fingerprint Pumpkins for kids.
This doormat is for all my Homebodies!
One Last Hoorah:
Remember I mentioned that I was needing to get all fancy for the glam night at the work event in Vegas? I took a shameless bathroom selfie to share my look with all of you.
It's a terrible quality photo, but I thought it would be fun to show you. I wish I had thought to take a better pic earlier in the night.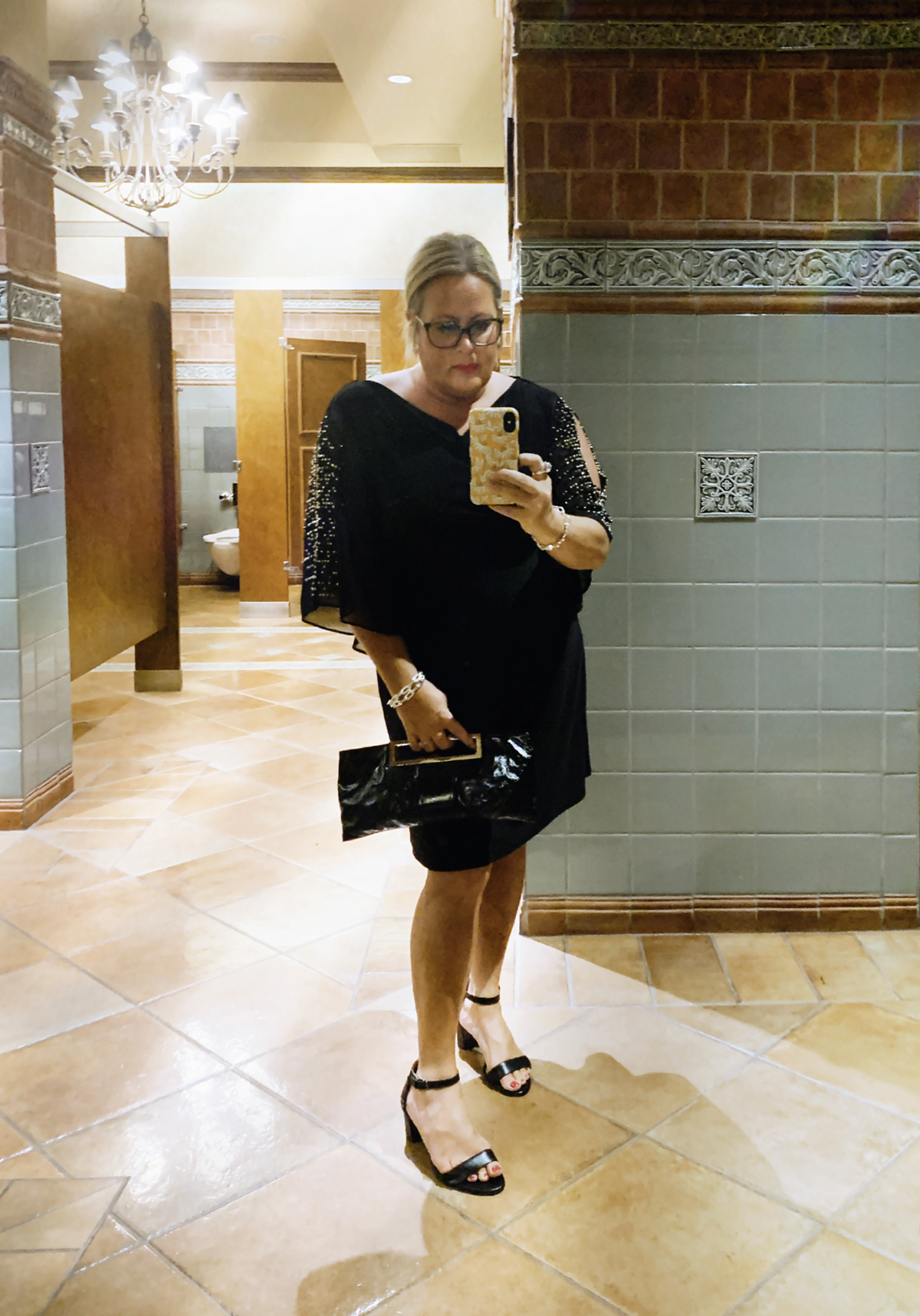 Dress and Shoes
Jewelry: Style Dots