Happy Saturday from a warm and steamy Missouri. This morning I'm heading to Fair Grove, Missouri, with my mom. I thought it would be fun to grab coffee at Monroe Coffee Co. and do a little perusing at the Monroe House boutique. I've wanted to check these spots out and didn't realize how close they were (only about 20-30 minutes down the road). So, we're making it happen.
Also, did you know it's National Picnic Day? Yep, it sure is. Everyone needs a picnic every once in a while. Even if that means picking up a sandwich at a local deli and heading to the park — enjoy the fresh air and the great outdoors. Whether simple or extravagant, make some memories with your furry friends and/or friends and family. Oh, the possibilities.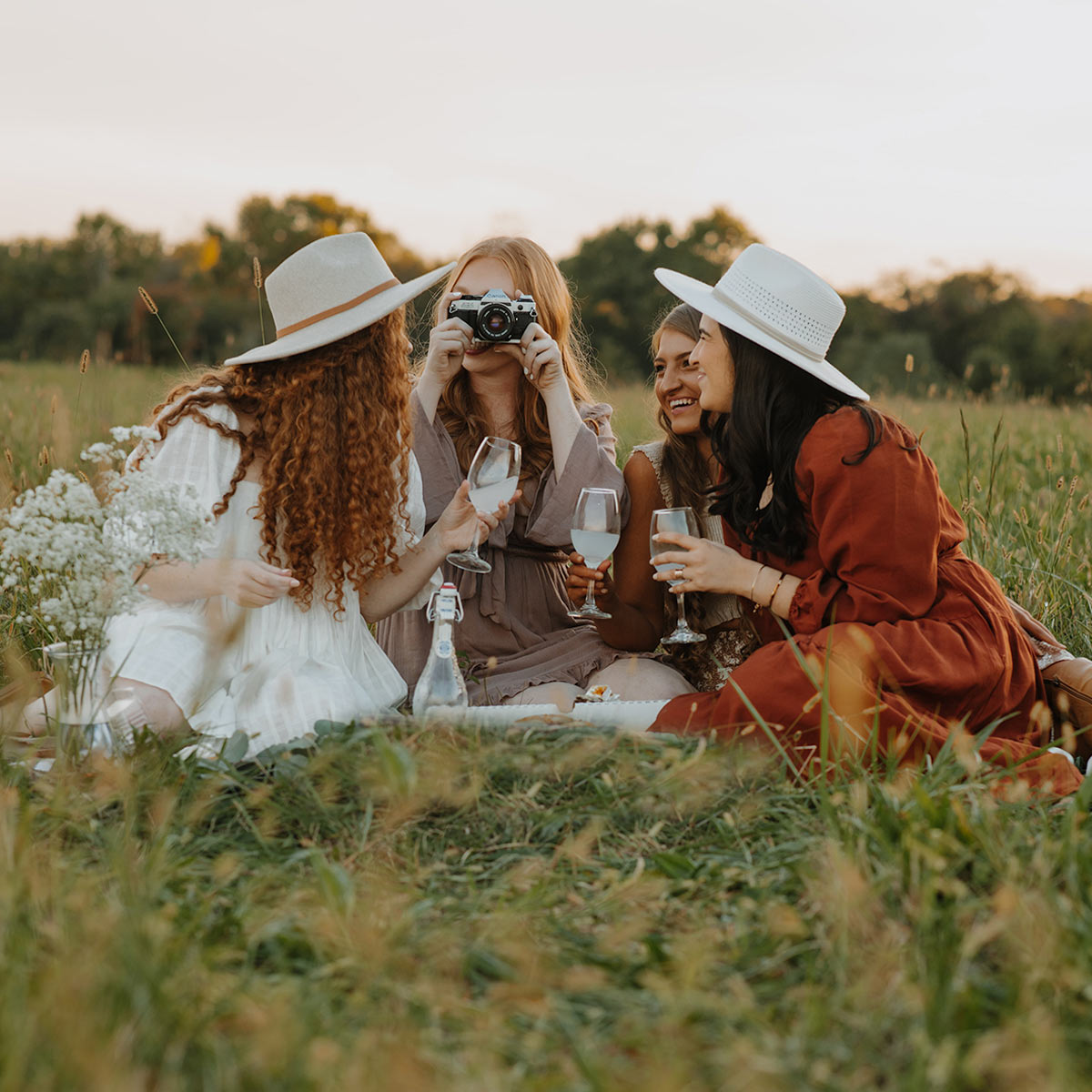 Speaking of picnics and adventures, isn't this let's get lost print amazing!?! I think Steve and I need this in our house or camper. 😍
Miscellany:
1. How was your Easter? Mine was amazing but exhausting. As a result of receiving way too much candy and eating way too much delicious food — I fell off the bandwagon this week. And let me tell you something, my body was not too happy with me. I felt it from my head to my toes, and I'm anxious for a new week to kick some weight loss butt. Sugar has a way of kicking your butt when you don't eat much of it. Mmm hmmm.
Rather than stressing about it, I continue to remind myself that this is life. There will be ups and downs, and that's okay. Amen. Amen. Amen.
2. So, I kicked off the weekend last night with my first Wahlburger experience. First and foremost, who doesn't love Mark Wahlburg?!? I'm sure plenty of people don't — but I do, and I was pretty darn excited to try this new spot in town.
It was good, but my husband wasn't too keen. He said Five Guys would still be his burger of choice. Haha. I'm not a burger snob. Are you?
3. Women of Patriot Place (my subdivision). A neighbor reached out a couple of weeks ago about creating a community in our neighborhood. About five women met this week to discuss things we could do for our neighbors in time of need, plan social events, etc.
Two of the three I had never met. So it was a lovely time to get better acquainted, strategize, etc. I'm excited to be a part of spreading kindness and showing support to those in our neighborhood.
Steve and I are pretty private, and since we don't have kids, we're not out front often. In short, we don't know our neighbors. I think this will help us to meet more of them.
4. Devotional Snippet. I started reading this devotional this past week. I like to read these shorter ones before bed. One night it was titled, "Your Words Matter." It talked about Proverbs 18:21 and how our tongues have the power of life and death. And then, the author, Melissa Horvath of Sweetwater Decor, said:
"If there are seeds of courage living in all of us, waiting to bloom, words are the sun and the water that cheer on those seeds to their fullness."
Isn't that a beautiful visual — and reminder? I want my words to encourage life and growth.
5. I (finally) finished Where the Crawdads Sing this past week (my March book). It was a fantastic read. WOW! What a phenomenal story, and to think that was Delia Owens first book. I gave my mom the book to read and highly recommend it. FIVE stars, friends!
6. Coffee. I love it and enjoyed this read on 9 Reasons Why (the Right Amount of) Coffee is Good for You. Enjoy.
7. Master Bedroom Refresh. In case you missed it, I shared a Master Bedroom Refresh Mood Board this past week. I'm excited to make some changes to our bedroom. Please stop by and let me know your thoughts.
Around the Web:
These ADORABLE DIY Daisy Cake Toppers.
This Mother's Day DIY Box of Chocolates.
These Coconut Cream Tarts.
This Asian Chicken Wrap Recipe.
These AMAZING gel highlighters (the colors 😍).
This Mom Printable (Coloring) Card.
This Hanging Shelf is made of Embroidery Hoops.
These Laundry Stain Removal Tips.
This leather zip bag is excellent for pens or makeup.
This DIY Scandi Chandelier.