Happy Saturday! The weekend has arrived and it feels particularly nice when the week was broken up a bit with a holiday. Don't you agree?
So, tell me, did you "gobble till you wobble" on Thanksgiving? I did. Sigh. I was so sick by the time I got home.
I went into the day with the intention of having one plate of food and a slice of pie. I ended up going back for more mashed potatoes and a couple of other sides — and, well, it was all too much. Insert rolling eyes. I was annoyed with myself, BUT it was a beautiful day with the family. I never want to take that for granted.
How about you? Did you have a nice Thanksgiving? I hope you were able to celebrate with friends and/or family.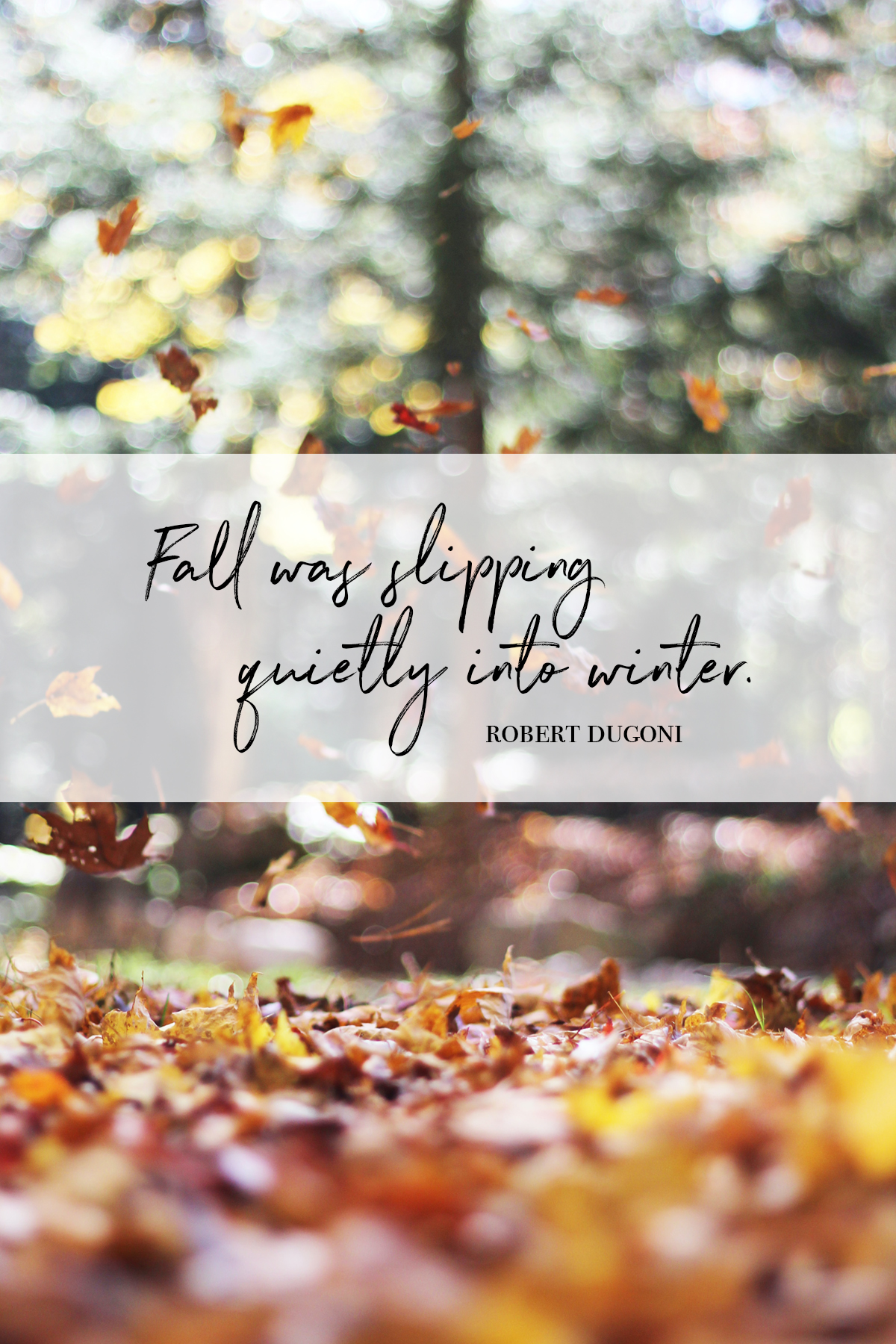 My mom and dad hosted Thanksgiving this year. After dinner, everyone kept stepping outside to take pictures. It was FREEZING.
Honestly, I felt a small tinge of sadness thinking that fall was making its exit and winter would be making an appearance any day now. Sigh.
Don't get me wrong, I love winter too, but I've really enjoyed the foliage this year and hearing the crunchy leaves under my feet. Waiting another whole year to enjoy this season again kind of sucks. Lol.
Miscellany:
1. Over the last few weeks I found that a full-time job was a little too much along with the blog and how this year has played out. Thankfully they (Style Dots) were gracious enough to allow me to stay on part-time. I'm so incredibly grateful as to how everything worked out.
2. Christmas shopping has officially begun! I'll do most of my shopping online and I really don't expect too many unforeseen circumstances. Fingers and toes are crossed.
Have you started shopping? Please don't tell me you're already done — because that would really upset me… and make me jealous. We don't need that kind of negativity, now do we? Haha.
3. The older I get, the more crowds seem to overwhelm me. I met my sister over lunch recently at the mall thinking the crowds wouldn't be too bad. Boy was I wrong. When I saw the lines at checkout in JCPenney I wanted to crawl under a rock. Thankfully, they were moving rather quickly.
And in other exciting shopping news — I'm officially down a full size in my jeans — so I scored two pairs of petite jeans (I'm pretty short) for less than $30. SCORE! Here's one of the pairs, I love the raw hem. The pictures don't do these jeans any justice though. Mmmmkay?
p.s. I also snatched up one of these red lumberjack-ish flannels for only $14.99. I believe prices are good thru 11/28 too. (just sayin')
4. Random Fact: It's impossible to hum while holding your nose. Try it!
5. My parents came out to visit with Steve earlier this week and my mom surprised me with two new Lodge Cast Iron pans — one for bread and one for pies. Eeeks.
We love using cast iron skillets and boy, oh boy was that an unexpected surprise. She said they were a thank you for watching Bella while they were away a few weeks ago, but I didn't expect ANYTHING. I can't wait to try them!
6. I needed this reminder: People who mind, don't matter and the people who matter don't mind.
7. Looking for a super duper easy holiday appetizer? Pour this Sweet Pepper Jalapeno Jam over a block of cream cheese and serve with Wheat Thins. It's amazing. No heat whatsoever. Enjoy.
8. Let's wrap up the miscellany with a selfie Steve and I took on Thanksgiving Day. Be still my heart… I love this man and I'm happy to report that he is doing well post surgery.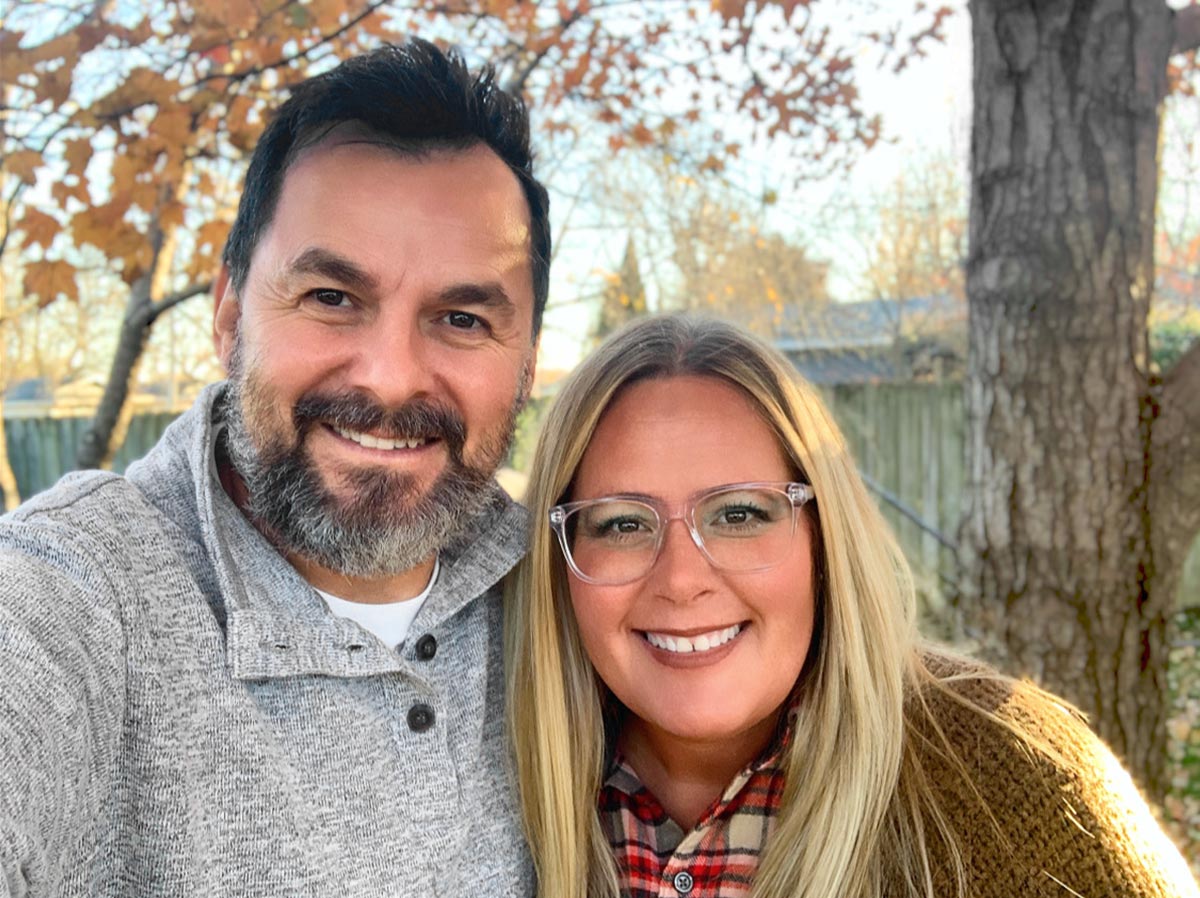 Around the Web:
This Wrapping Paper Gift Bag.
Bread Pudding for Two? Yes, please.
This Slow Cooker Cranberry Wassail.
These Salted Caramel Turtle Thumbprint Cookies.
This DIY Dog Treat Ornament, for our furry friends.
These Christmas Wallpapers (for phones and desktops). 🎄
This Skillet Chicken and Mushroom Wine Sauce.
These Encouraging Words for those Struggling During the Holidays.
This Beautiful Handmade Crochet Garland.
Stop the Cuteness. This DIY Mini Winter Hat Garland.
One Last Hoorah:
My Bulldog Brittle is quite popular these days. If you haven't tried it — don't.
Just kidding. 😂 Bwahahaha.
Seriously, it's pretty darn good and extremely addictive. You've been warned…