If you're looking for a way to make memories and slow things down during the craziness of the season, these Christmas Advent Cards are stress-free and a perfect way to be intentional about making memories with your family, roommates, furry friends, and more. Who knows, you might find that this becomes a fun, yearly tradition.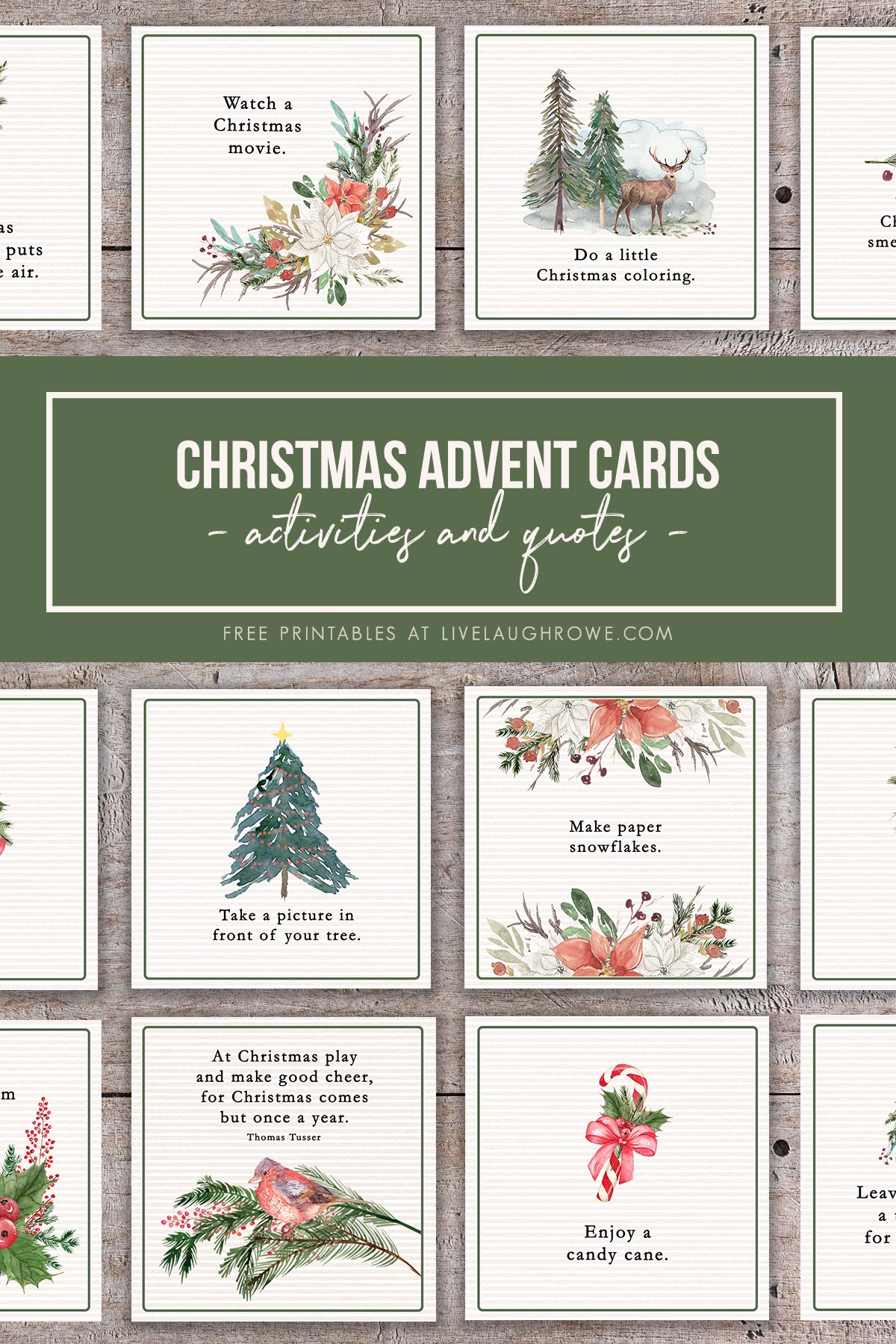 I feel like I'm always running late on sharing holiday-inspired posts. Insert rolling eyes.
However, let's be honest, I'm just a hot mess these days. Some days I just want to stay in bed… It's time to start doubling up on my Vitamin D.
That is to say if you're anything like me — running behind on holiday planning, decorating, and/or whatever else is still on your to-do list — you're not alone.
Maybe, just maybe, these printable Christmas advent cards will be the perfect solution to help you take some time to slow things down and treasure a few holiday moments.
Sister Inspired.
So, full disclosure, these advent cards were 100% inspired by my talented and creative sister. Believe it or not, she decided to make her own advent calendar holder this year using a drop cloth and hem tape. I was impressed with her determination.
Shortly thereafter she mentioned buying Christmas advent cards on Etsy. I'm always like, WHY? 😳 She's super talented and could make them herself. And consequently, she did. I loved the size she created too, 2.5″ x 2.5″.
After that, I unashamedly asked her for the template. Haha.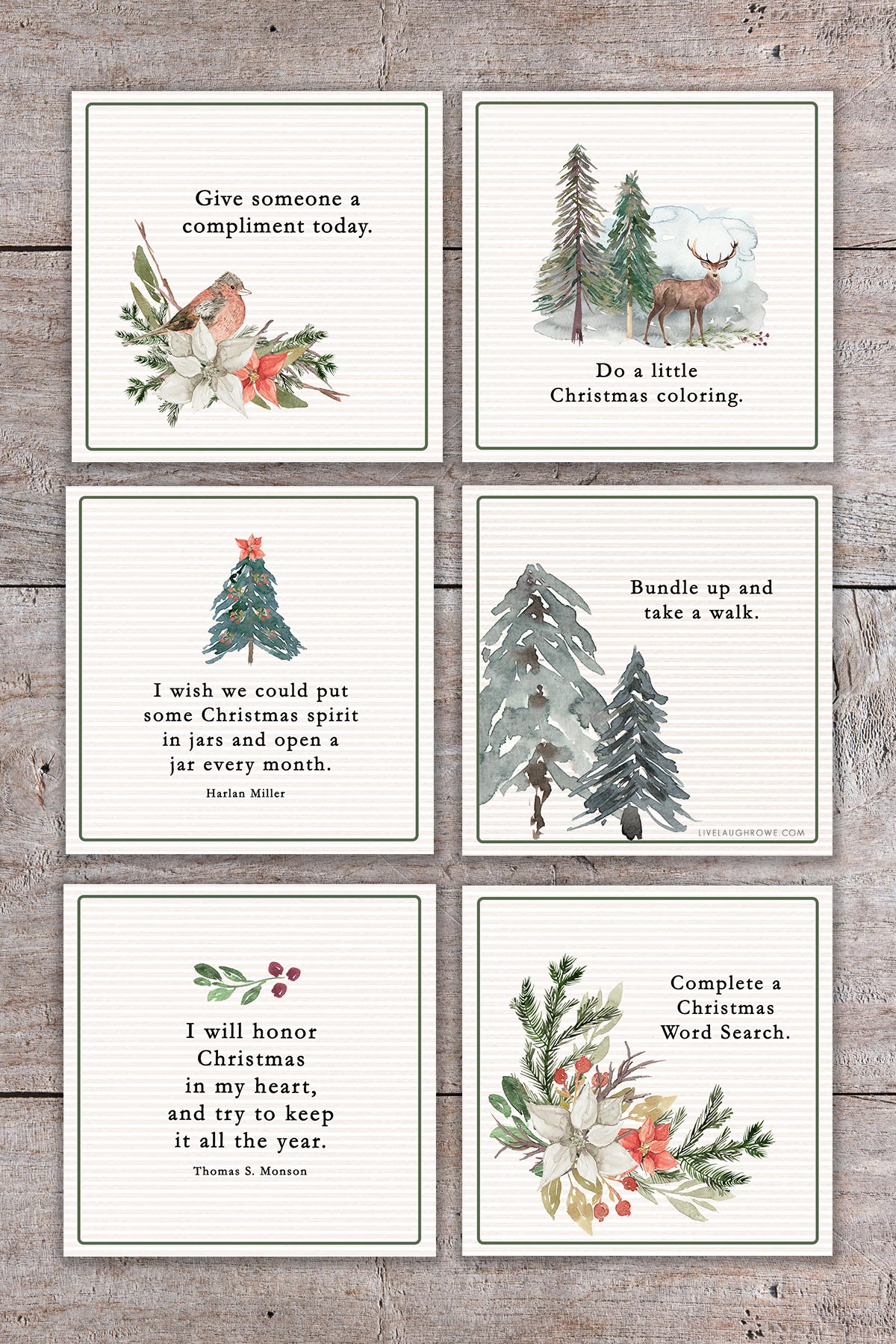 Christmas Advent Cards.
As a result, I created 27 cards that include activities and/or quotes, along with a couple of blank cards so that you can add your own ideas or traditions. I feel the size allows for versatility — and they're not numbered! So you can use and arrange them to fit your schedule.
My heart's desire is that you're able to create some magical memories using these cards. In short, I've included some of my very own favorite quotes and activities. From sipping on hot chocolate to doing a holiday word search to jumping in the car on a hunt for festive light displays.
I honestly wish I had time to make 27 more. Haha. So, happy merry-making, friends!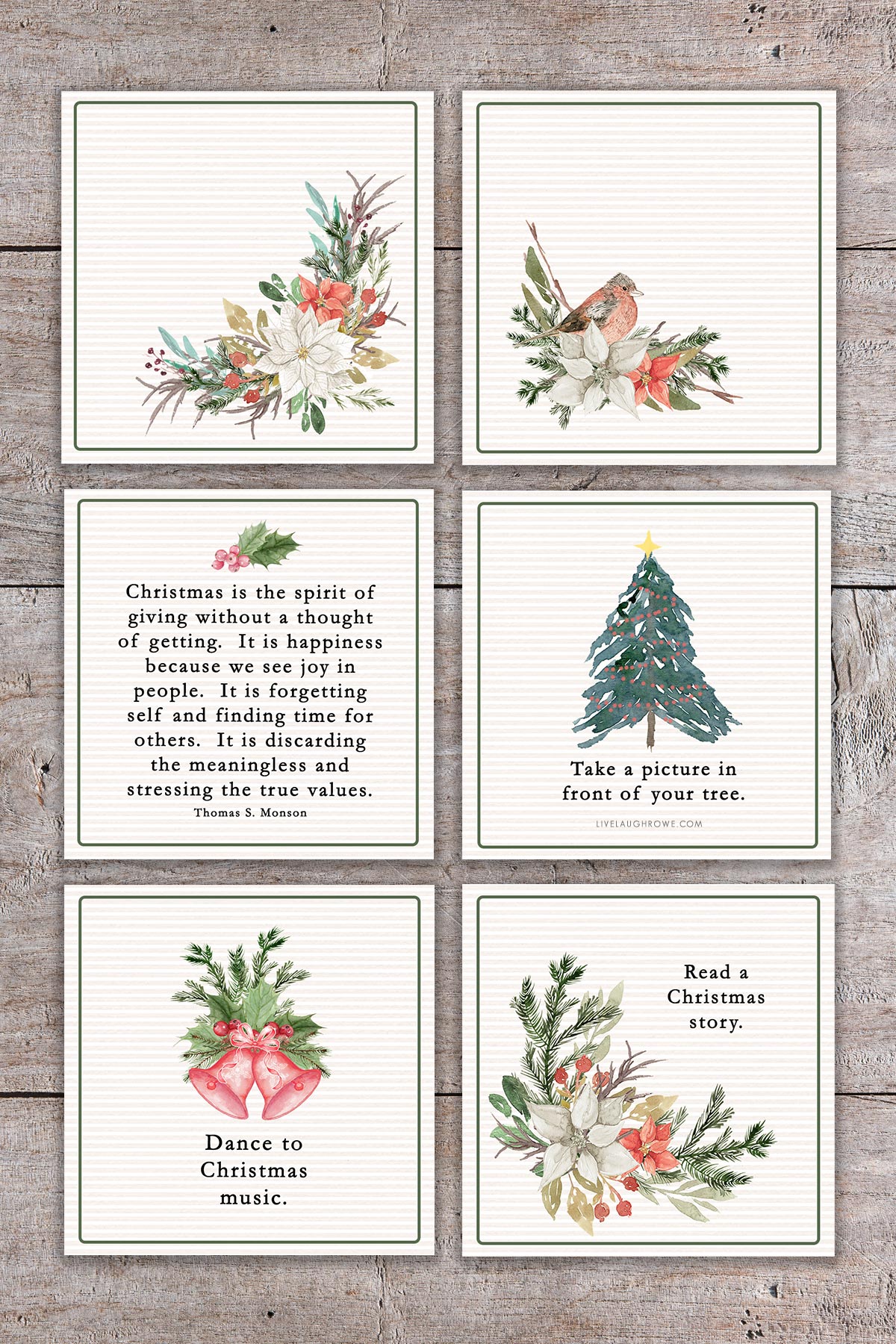 Other Advent Calendar Ideas:
Christmas Coloring Advent Countdown
Matchbox Advent Calendar
Christmas Countdown for Couples
Woodland Inspired Advent Calendar
The Printable.
Feel free to use these cards on their own or add them to your current advent calendar. The instructions are fairly simple, print on white cardstock and cut using scissors or a paper cutter.
After that, you can hang them on string with small clothespins, tape them to the fridge or wall using washi tape, or you can place them in a basket to pick one randomly each day. The possibilities are pretty much endless. But most importantly, have fun!
p.s. These can also be cut two different ways — outside the green borer or inside the green border. Whichever option you prefer, go with it. In short, magical fun awaits.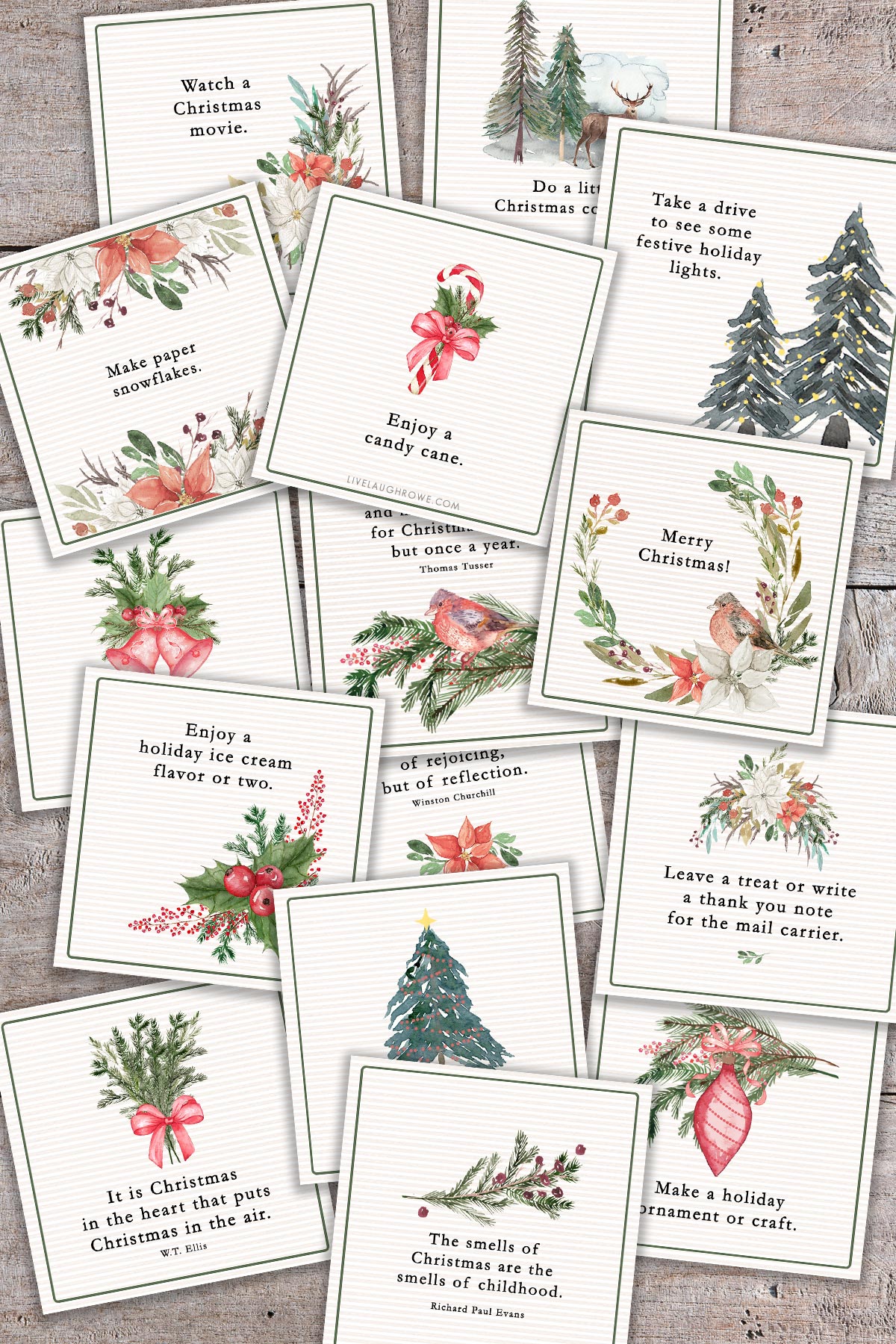 Please Note. Printables and downloads designed by Live Laugh Rowe are for PERSONAL USE ONLY. So, please do not alter the file or claim it as your own. Not intended for resale. Nor are the printed versions of this file. Clipart was purchased from Design Lover Studio.