Happy hellos, friends. It's Saturday! Pardon me while I step aside to do a little happy dance. I'm so stinking excited the weekend is here. It's been a loooong week.
Have you ever wished that someone would tell you that the day is canceled and you could go back to bed? I'm guess it would feel something like snow days when we were in school. Ha.
This is pretty much how I felt most of the week. And yet the good news never came. Ha.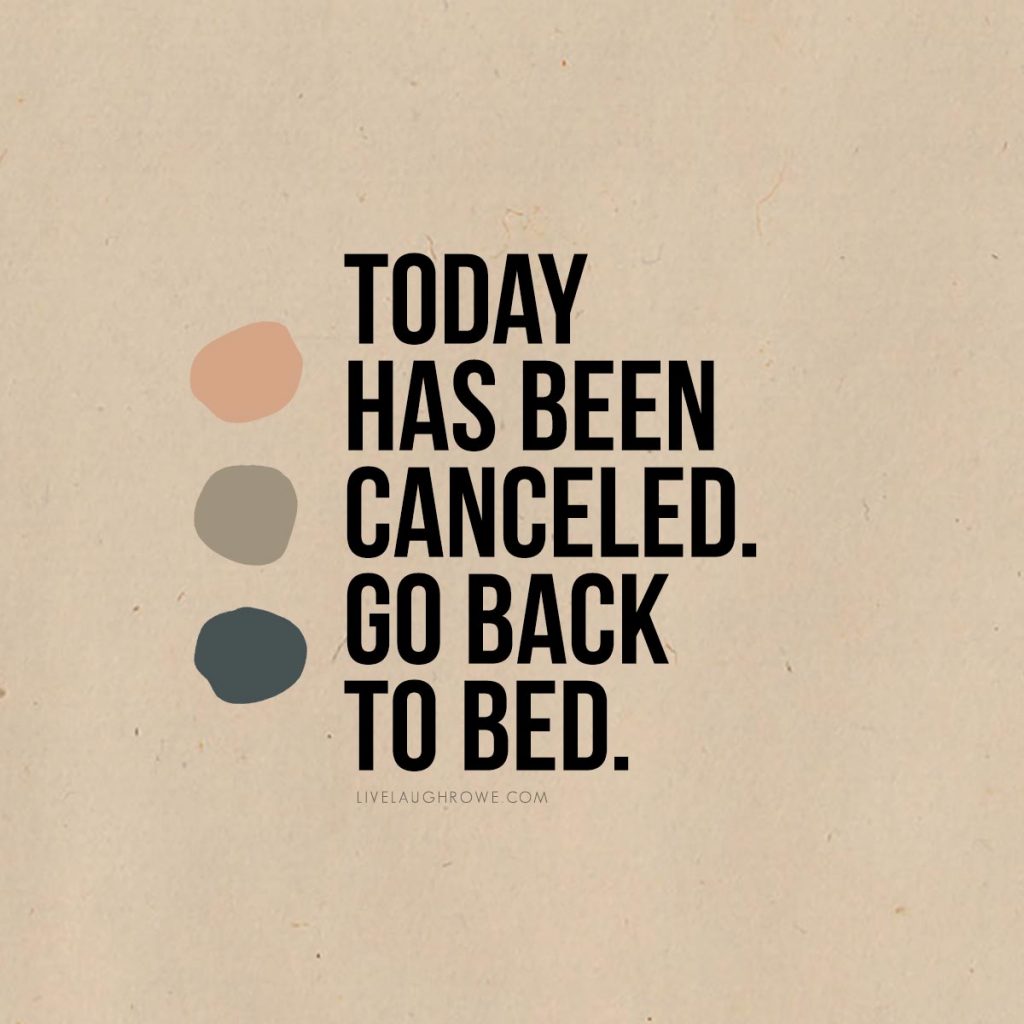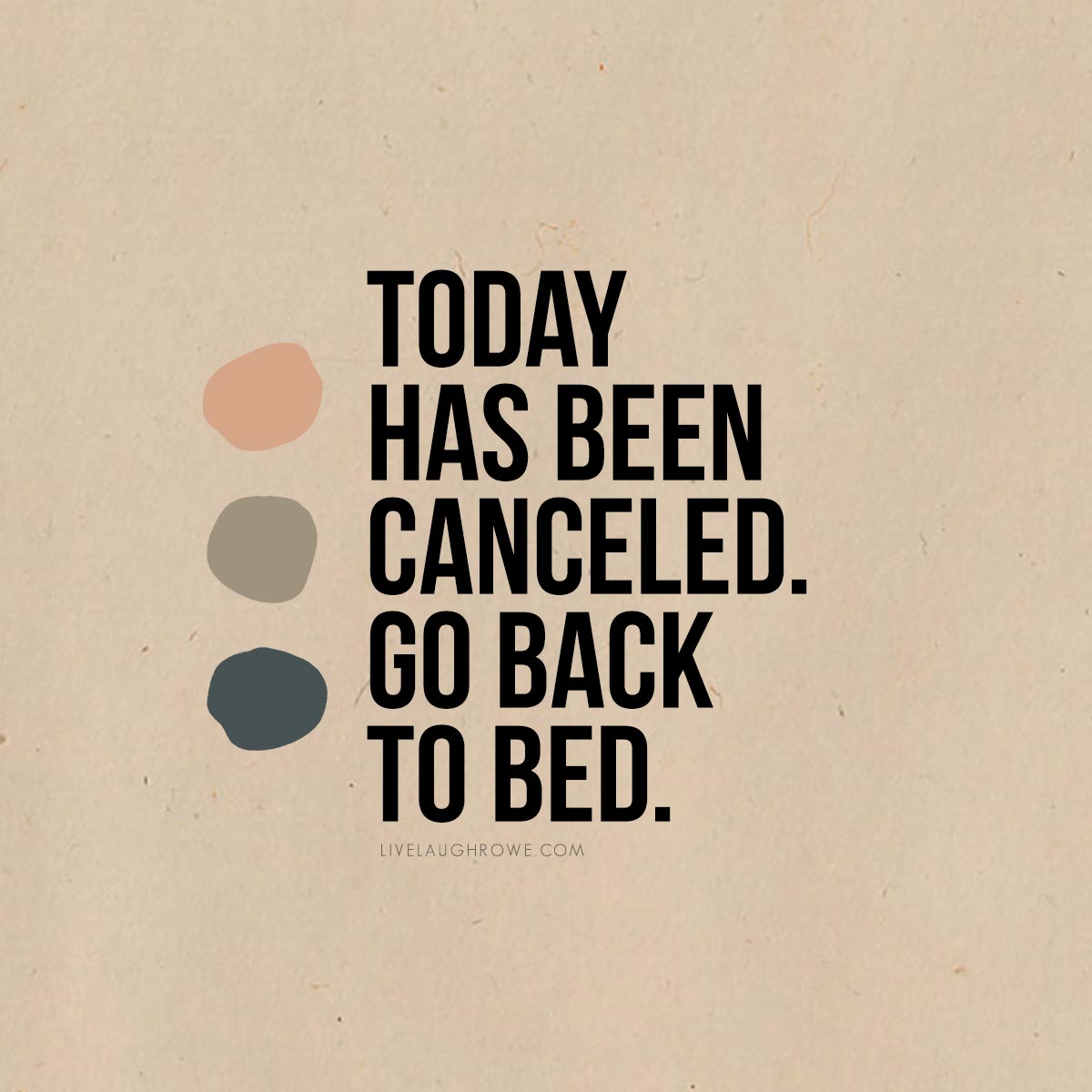 Miscellany:
1. Did you notice any changes around the blog? I got a new 'theme.' I'm sure that's jibber-jabber to most of you, but it's a pretty big deal and a lot of work. That might explain why I don't change it very often.

There are still some things I need to work on and tweak, but for the most part, it's done and it's supposedly Google and SEO friendly.
2. Happy Mother's Day weekend to all the mommas out there. And I understand that for some, this is can be a very hard day… maybe you've lost your mom, maybe you've never had children, maybe you've lost your child, and so forth.

Whatever your situation is, I just want you to know that you are loved. In the sadness, in the joy, in the frustrations — don't let anyone minimize your feelings. They're real, they're yours and you have every right to feel all of the emotions you might be struggling with.

And here's a virtual hug. 🤗
3. Last Saturday night I attended an amazing fundraiser event called Boots and Roots for a local business called Dogwood Ranch. They host a fabulous dinner in the horse barn and attendees make donations for the upcoming year. They work with foster youth, offering equine therapy and transitional living for girls aging out of the system. I love that they work closely with them to find jobs, budgeting, etc.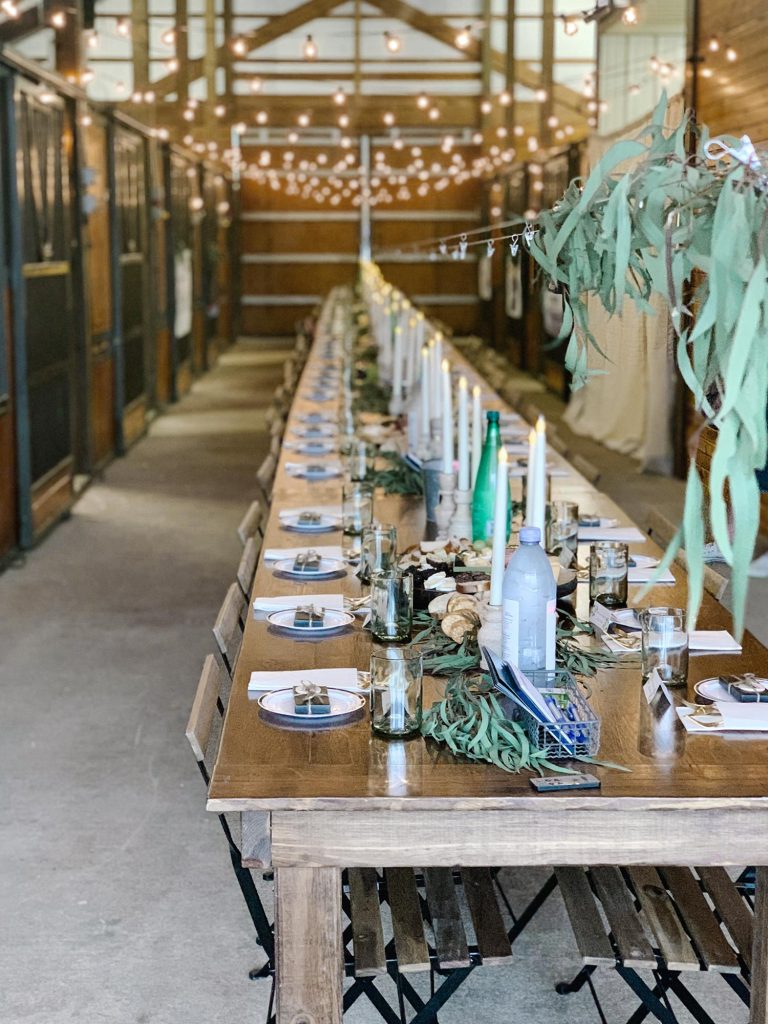 4. Would you believe I took another trip to IKEA this past week? Yep, this time it was to St. Louis. I wanted a bench for use behind my new couch and it was out of stock in Kansas City and I didn't want to pay (or wait) to ship it. Steve, Parker, and I took the trip last Sunday.

I also realized on that short road trip that I don't miss St. Louis at all. Ha.
5. Sooo, I ended up visiting the doctors' office this week. I did something to my knee. Womp womp womp. I have no idea what I did, but my right knee has been killing me and it only gets worse if I'm on my feet too long.

I got an x-ray and it looks like I'll need some physical therapy. Please pray that it gets back to normal soon… I kinda need to be on my feet for work and projects. Gulp.
6. Who knew that Dandelion recipes would be a trend? Well, this week I rounded up 13+ Dandelion Recipes for you to check out and possibly enjoy. The more you know… (wink-wink)
7. I think ironing has taken a back seat over the years — with wrinkle sprays, dry cleaning, etc. For myself, I honestly find it to be such a hassle to just get the ironing board out and set up.
However, this portable ironing mat is pretty clever if and when you need to iron and don't have an ironing board or don't want to be bothered with it.
8. Are you a blonde? On the hunt for a good dry shampoo? I love-love-love the Brilliant Blonde Batiste Dry Shampoo. Game changer for my light brown root growth, ladies.
How to make perfectly clear ice cubes.
This DIY Rattan Earring Holder (genius!).
Fizzy and Refreshing Cherry Limeade recipe.
These Pressed Flower Lanterns.
These FREE Mother's Day Cards: Here and Here.
Delicious Blueberry and Lemon Mini Loaves.
This Faux Patterned Tile Wall Mirror.
These Clever Ways to use up Leftover Tile
Yes, please. Easy Slow Cooker Dump Dinners.
Amazeballs DIY Faux Stone Planters… this is one of the two she makes.