Happy hellos from a perfectly brisk morning here! I may have woken up and done a happy dance, folks. We had a freeze warning last night. Holla!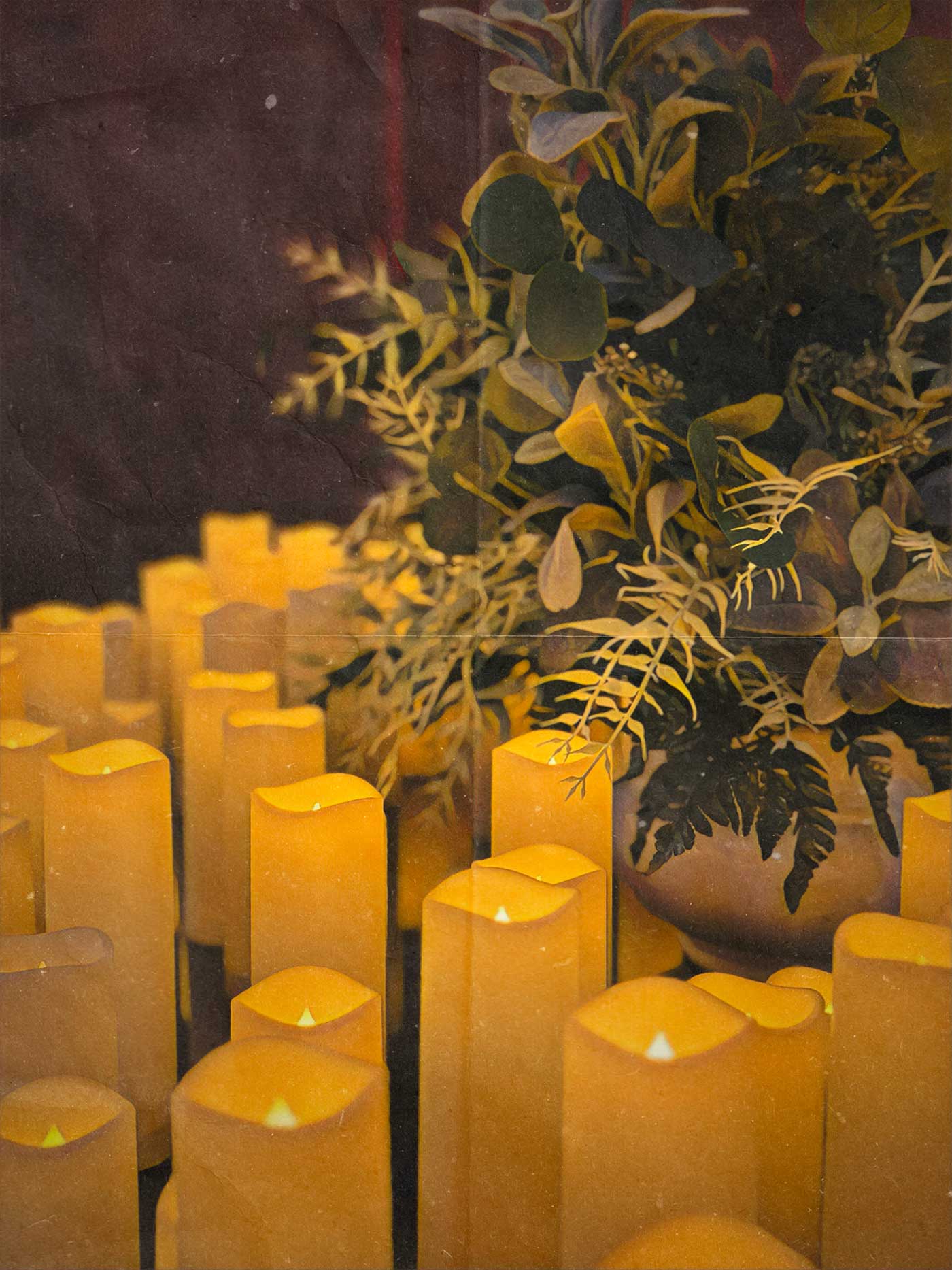 Artistic picture of a candle display at the Candlelight Concert we attended.
Miscellany:
1. It was a busier week on the homefront with a grooming appointment for Nash, coffee dates, and other obligations—however, no complaints from me. I'd much rather have a busier week. Haha.
2. The garage sale was a much better success than I thought. Between the two of us, we made about $750. Not too bad. I've gotten several questions about my sales — so I think a post is in the near future. What do you think?
A funny story is that I had a lady shopping the sale at 8:30 p.m. If people ask to shop before the sale and it's all set up and ready to go — I usually let them. But, this was a first.
3. Vivaldi's Concert last Sunday night was AMAZING. I forgot how much I love The Four Seasons by Vivaldi. The local string quartet that performed was so good.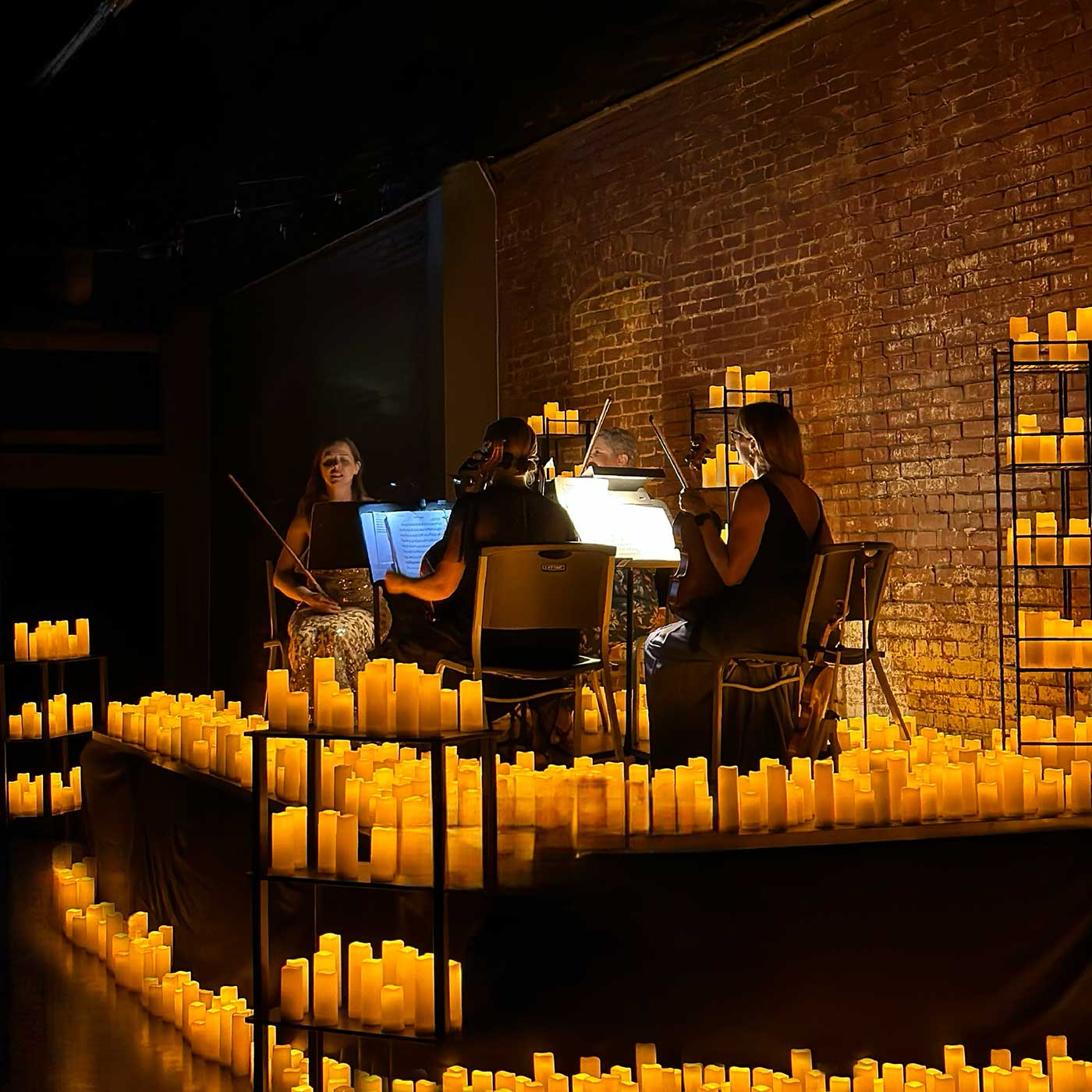 Did you know that the music of Vivaldi's The Four Seasons is based on four poems by Antonio Vivaldi? Each poem was read before the movements were played, consisting of three sonnets in each movement (season).
If you have any of these events in your area, check them out.
4. Last week, I mentioned that I had another biopsy done for a spot on my back. They said no news was good news, and I hadn't heard anything. However, I needed to hear something — for fear that the results were delayed or there was an oversight.
So, I called. PRAISE THE LORD, it was benign. Those words were music to my ears.
5. One of my coffee "dates" was with my parents. I hadn't met up with them for several weeks, and while sitting there, I noticed this one gal and kept staring at her. Then I saw a gentleman walk in that looked just like her husband.
I've mentioned it before, but I lived in Manhattan, KS, many moons ago for about a year. I served on staff at a local church as the Children's Pastor.
It was probably one of life's most challenging and trying times. That is said with a heavy heart, too — no exaggeration.
Nevertheless, this couple was always kind to me. Bryan and Misty Elliot. I knew they were missionaries to Wales, but I had no idea they were on furlough and staying in the area.
It was a pleasant surprise. Hugs were exchanged. I always say it's a small world in the Assemblies of God. Haha.
6. I tried a new hair tool this week. Straight hair is always my go-to, and then I pull it back. Curls don't hold well for me (I'm working on that).
So, I thought I'd try a wave tool that is a little smaller than your typical triple barrel. One of my favorite things about this waver is the 10-second smart I'm that lets you know to move on to your I'll section of hair. What do you think?
Tool: Le Vogue Titanium Deep Waver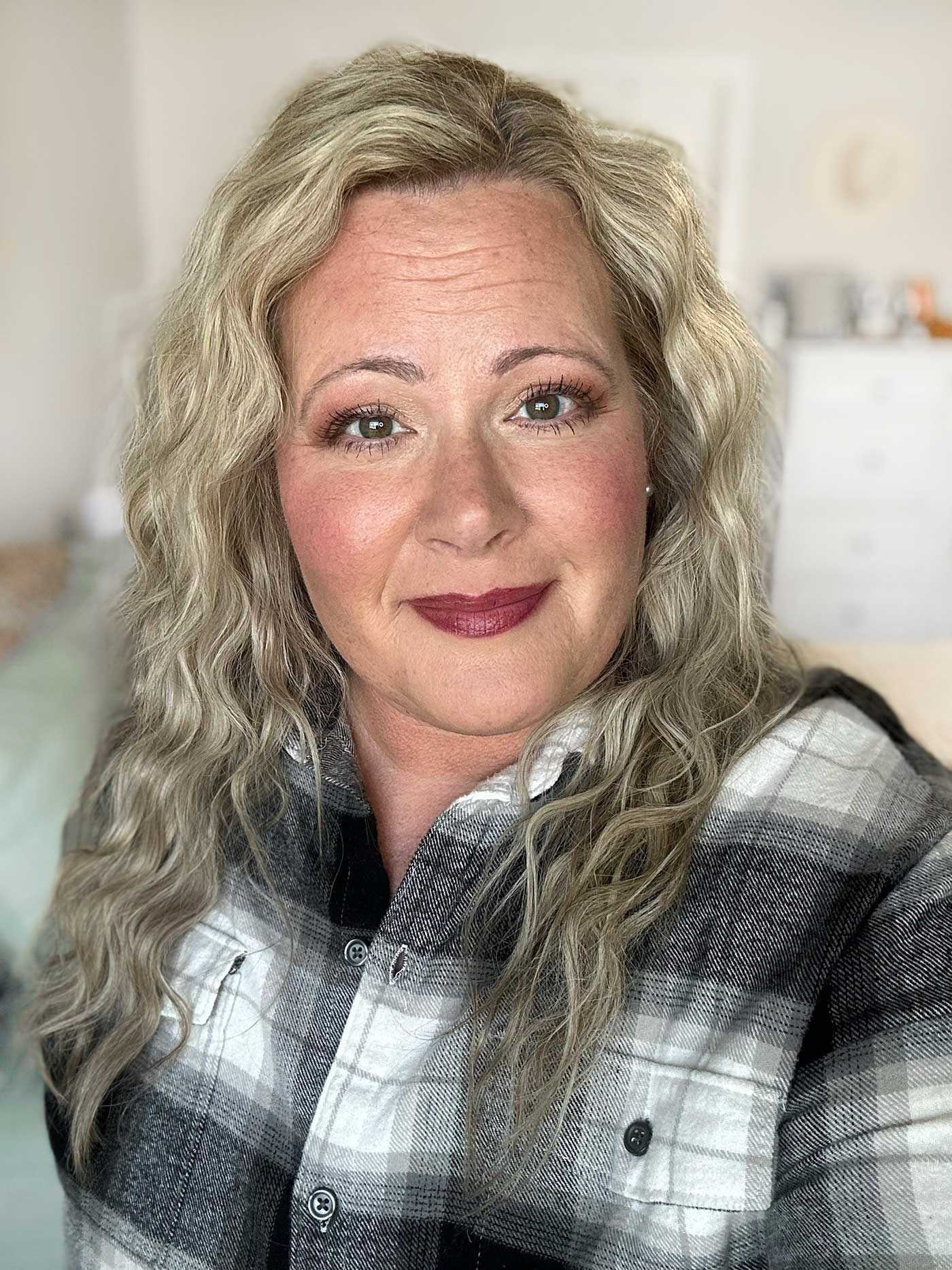 7. So many of you signed up for my monthly beauty newsletter. Thank you! I'm excited to get that started. I plan to send my first one out at the beginning of November. So stay tuned!
And for those who didn't get a chance yet, you can sign up here!
8. Is Anyone else excited that the writer's strike is over? Haha. I like reality TV a lot, so I wasn't affected much. Below Deck has been airing I'malong, and Married at First SightWhat'sd off this past week. So, all was well in the world of reality TV. 😂😂😂
I will be glad to see some of my shows return for another season. I'm such a TV buff.
Around the Web:
These Faux Leather Pillow Covers.
These Fall Seals.
This Fall 'Give Thanks' Printable.
These Fall Date Night Ideas.
How to String Indian Corn Seeds.
These Cooking Tips and Techniques.
This Cookbook. (I ❤️ SkinnyTaste).
It's Chili Season (and this recipe is my fave).
These Apple Pecan Fritters with Brown Butter Glaze.
This Cardigan has so many lovely colors!
This Sweater Knit Long Sleeve Shirt is great for over t-shirts.
Pssst. Enjoying the content? Buying me a coffee or two occasionally is a fabulous way to support all my hard work and the content I provide. Thank YOU!