Vintage Botanical Printable Calendar 2020
Well, 2019 went out with quite a bang… Being that I've been sick for almost 2 weeks, I've literally been on the couch or in bed. I'm bummed I didn't get this up sooner, but — life. However, I am delighted that I'm finally able to share this labor of love with all of you again this year. Vintage Botanical Printable Calendar 2020.
I'm sad to say that I don't think I'm going to get to the quote calendar this year. My time management fell short in the fourth quarter of last year, and then I got sick. Oh well, there's always next year. Right?
Be sure to sign up for my email to get new
recipes and creative ideas sent right to your inbox!
Botanical Calendar


In my humble opinion, this calendar is a real beauty and an all-time favorite of mine. If you're anything like me and have a true love for vintage botanical prints, then you're definitely going to want to download this 2020 printable calendar.

I'm certain that I've said it before, but I'm going to say it again — does anyone know where this past year went? Sometimes I wonder where the last 25 years have gone. Ha! The older I get, the faster time seems to FLY by. Seriously. It's kind of depressing. Agree or disagree?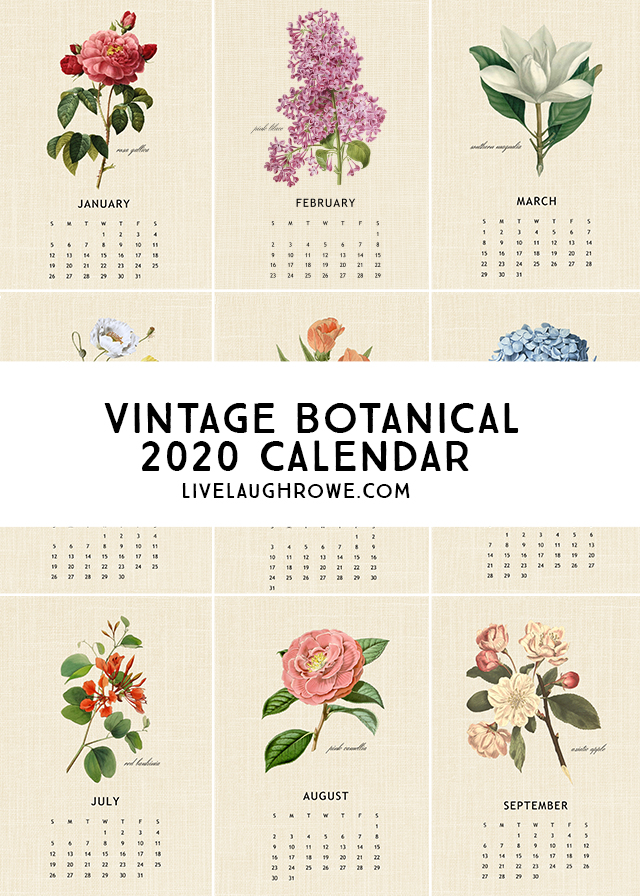 Before getting married and moving to St. Louis, I was a recruiter for a graduate program. I remembered talking to college students and listening to them say,
I can't wait to…
..graduate.
..get out of here.
..start grad school.
..get a job in the real world
Many of them just wanting to get on with life. You know how that goes!?! On a number of occasions, I would remind them to just enjoy the journey and not to wish their life away. It's true, I remember saying things like,
I can't wait to…
..turn 16, so I can drive.
..graduate and go to college.
..get married and have a family.
See a theme here? We constantly wish and hope for things to come and go. Now, at the age of 45, I think back to those hopes and wishes — and would love nothing more than to relish in those moments a little more.
Life is a journey and only
you hold the key. (Unknown)
So, let's be sure to love hard, laugh often and live in the moment this year. What do you say?
Here is a glimpse at a couple of the 2020 calendar printable. Each calendar is sized at 5×7. Print one of these beauties for yourself — and feel free to gift one to a friend.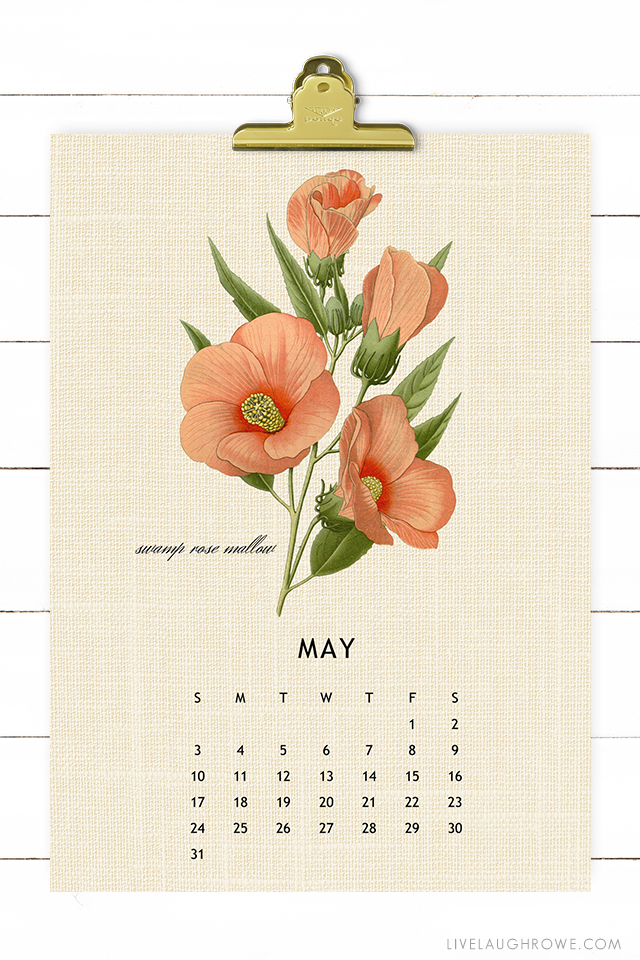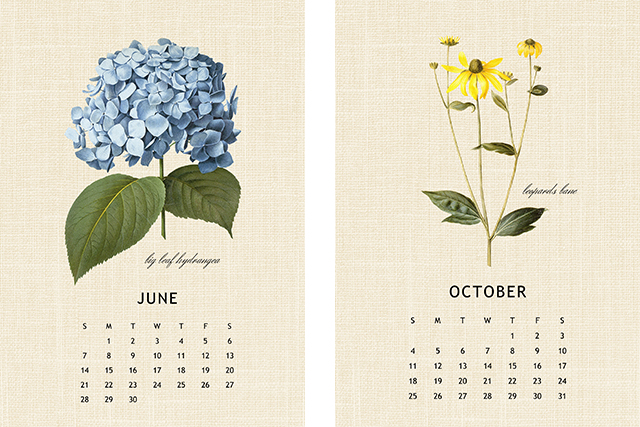 *Please Note: All printables and downloads designed by Live Laugh Rowe are for PERSONAL USE ONLY. Please do not alter the file or claim it as your own. This file is not intended for resale, nor are the printed versions of this file.
When printing these documents, be sure to scale the document to 100% so that each month prints to a true 5×7. Enjoy!
Love botanical prints? Check out these printables too.
Fern Botanical Print
Botanical Spring Flowers
Spring Botanical Prints
Connect with Live Laugh Rowe!
Facebook | Instagram | Pinterest | Twitter
Hugs and Blessings!