Vintage Botanical Printable 2021 Calendar
Let's kick off a brand new spanking year with a pretty printable 2021 calendar, shall we? The vintage botanical vibe of this calendar is one of my faves. And, in short, I have been sharing this for several years now.
Well, I think it's safe to say that 2020 was a year like no other… from the stay-at-home orders, mask mandates, working from home to rarely eating out and/or shopping (unless it was on-line). I'm certainly hoping, praying, and crossing all of my fingers and toes that 2021 will bring us back to a level of normalcy.
However, if I'm being honest, I'm just not feeling too optimistic.
Be sure to sign up for my email to get new
recipes and creative ideas sent right to your inbox!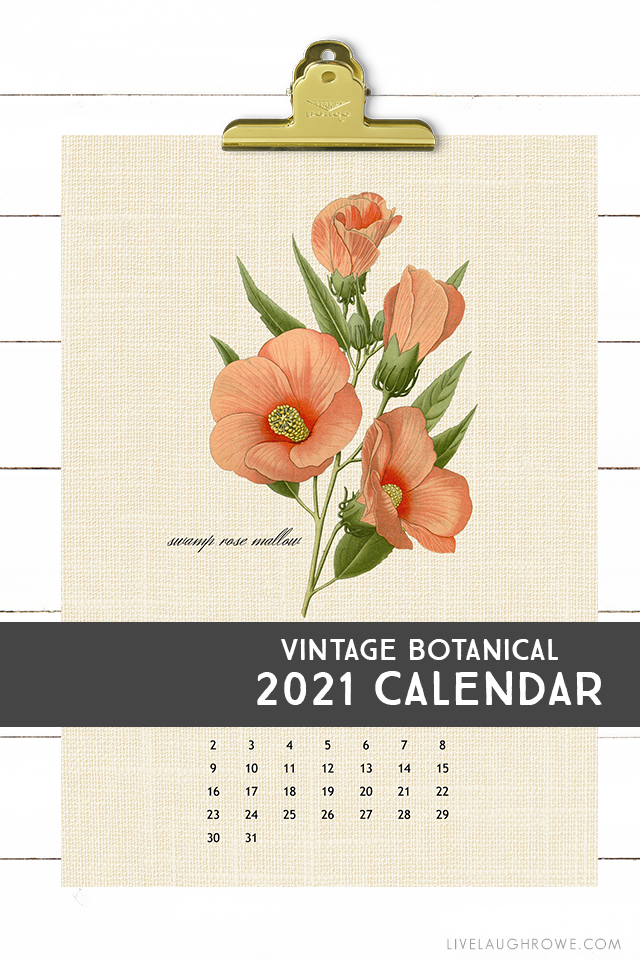 Recently a friend made a great suggestion on Facebook. She mentioned sharing some good things or memories that came out of the year, to keep perspective.
So, I'm going to do just that…
Perspective
Even though I didn't go to a physical building for church services, I did watch it on-line each Sunday and had daily devotionals (90% of the time). I felt like my faith grew stronger this year.
A song that really resonated with me this past year was Evidence by Josh Baldwin.
"In every season, from where I'm standing
I see the evidence of Your goodness
All over my life, all over my life…"
That is to say that while the year brought some loneliness, sadness, and uncertainty — I was grateful every day for a home, a job, my faith, family, and more. We took a few camping trips. A coffee shop opened up just down the road from us (it also a great remote working spot).
And above all, we celebrated a huge milestone with my dad. He turned 70 in November. To clarify, we had a small celebration due to the "c" word (pandemic).
The Printable 2021 Calendar
As I said earlier, this calendar is a real beauty and an all-time favorite of mine. If you're anything like me and have a true love for vintage botanical prints, then you're definitely going to want to download this printable 2021 calendar.

I'm certain that I've said it before, but I'm going to say it again — does anyone know where the time goes? Sometimes I wonder where all the years have gone. Ha.
However, this year might be one of the few that I'm glad it did fly by. I'm sure many of us felt that we were living in an episode of the Twilight Zone. Agree or disagree?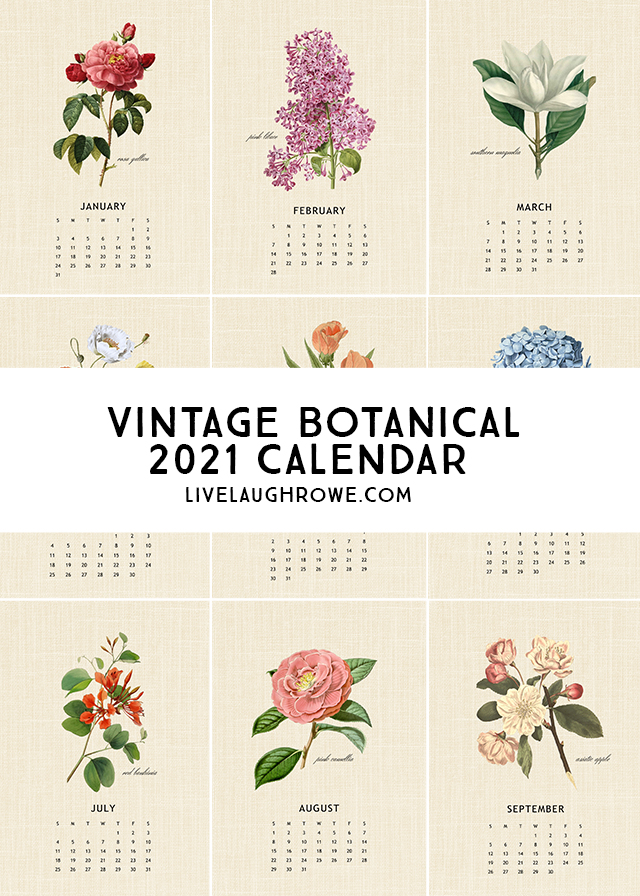 Often, we wish and hope for things to come and go. Now, at the age of 46, I think back to those hopes and wishes — and I'd love nothing more than to relish in those moments a little more.
Life is a journey and only
you hold the key. (Unknown)
So, let's be sure to love hard, laugh often, and live in the moment this year. After 2020, I think we're all in need of a little more love, laughter, and grace. What do you say?
Here is a glimpse at a couple of the printable 2021 calendars. Each calendar is sized at 5×7. So print one of these beauties for yourself — and feel free to gift one to a friend.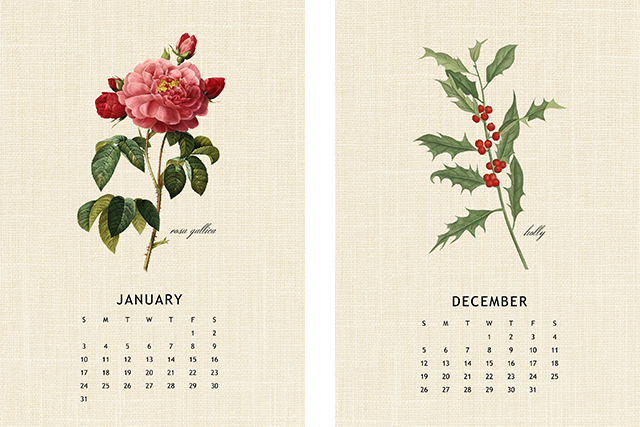 Love botanical prints? Check these out:
Fern Botanical Print
Botanical Spring Flowers
Spring Botanical Prints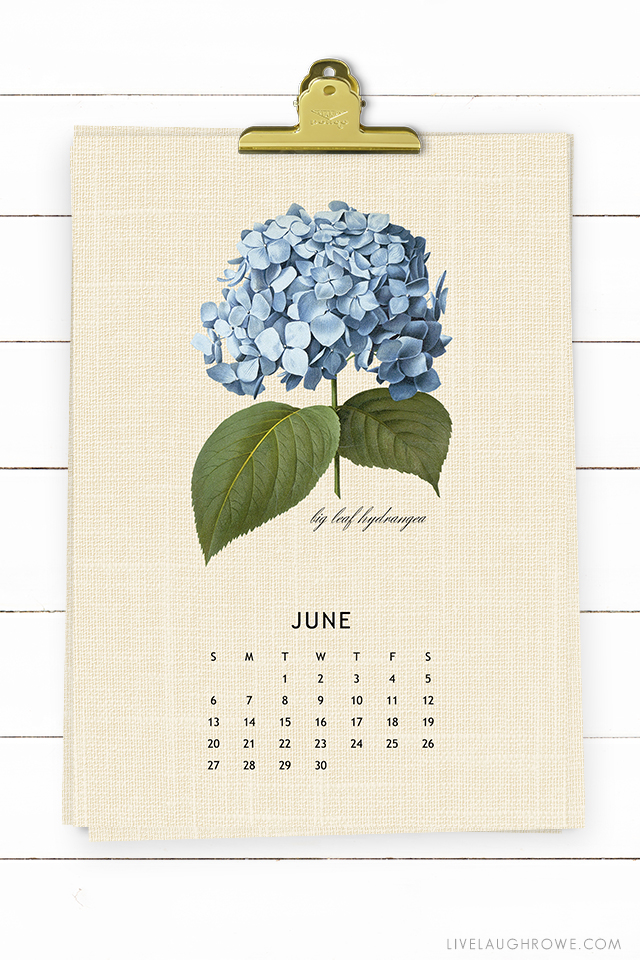 Please Note. Printables and downloads designed by Live Laugh Rowe are for PERSONAL USE ONLY. Therefore, please do not alter the file or claim it as your own. This file is not intended for resale, nor are the printed versions of this file.
When printing these documents, be sure to scale the printable 2021 calendar to 100% so that each month prints to a true 5×7. Enjoy!
Connect with Live Laugh Rowe!
Facebook | Instagram | Pinterest | Twitter
Hugs and Blessings!