I don't know about you, but I still can't believe that 2022 is officially in our rearview mirror. HAPPY NEW YEAR! So, how about we kick off another new shiny year with a printable 2023 calendar? The vintage botanical vibe of this calendar is one of my absolute faves.
If you've been around the blog, you might know I've been sharing this Botanical Calendar for several years.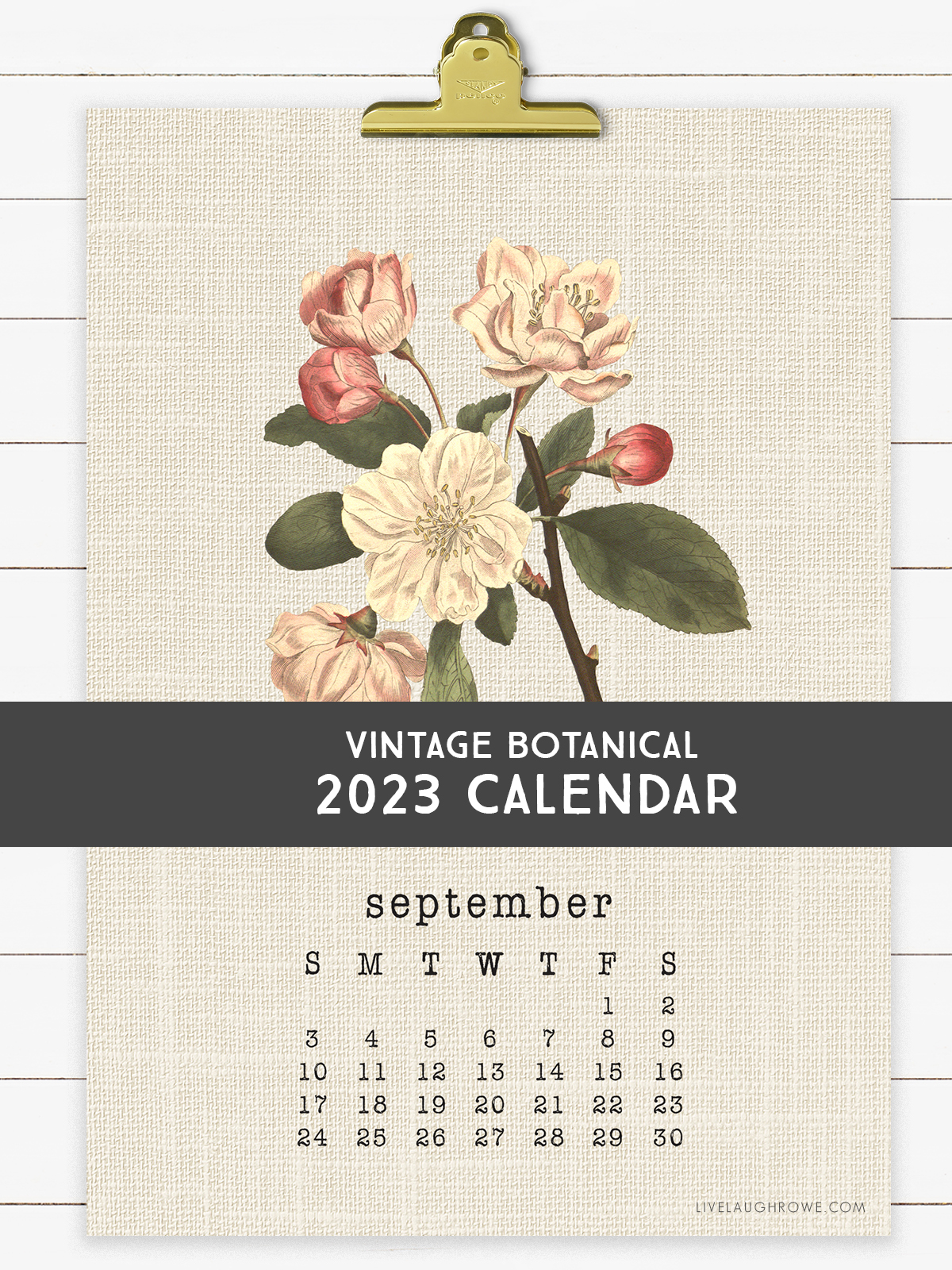 Looking Back
How was 2022 for you? A good year? A hard year? Maybe it was just meh?
I'd have to say that in looking back, 2022 was a year that stretched me.
A few of the highs and lows:
reconnected with old friends, made new friends, and lost others,
found community in our neighborhood,
visited Nashville, TN (❤️'d it),
saw Garth Brooks in concert (Branson, MO),
attended a Jon Christ comedy show (Springfield, MO),
traveled to Vegas, upstate NY and NC for work,
got Covid for a second time (womp, womp, womp),
traveled to Gulf Shores, AL on three separate occasions,
vacationed with the whole family for the first time in years,
got a puppy (our sweet Nashville), and
resigned from my part-time job that wasn't working out for many reasons.
I'd love to hear some of your highs and lows — feel free to share in the comments or shoot me an e-mail.
The Printable 2023 Calendar
This calendar is a real beauty and an all-time favorite of mine. If you're anything like me and have a true love for vintage botanical prints, then you're definitely going to want to download this printable 2023 calendar.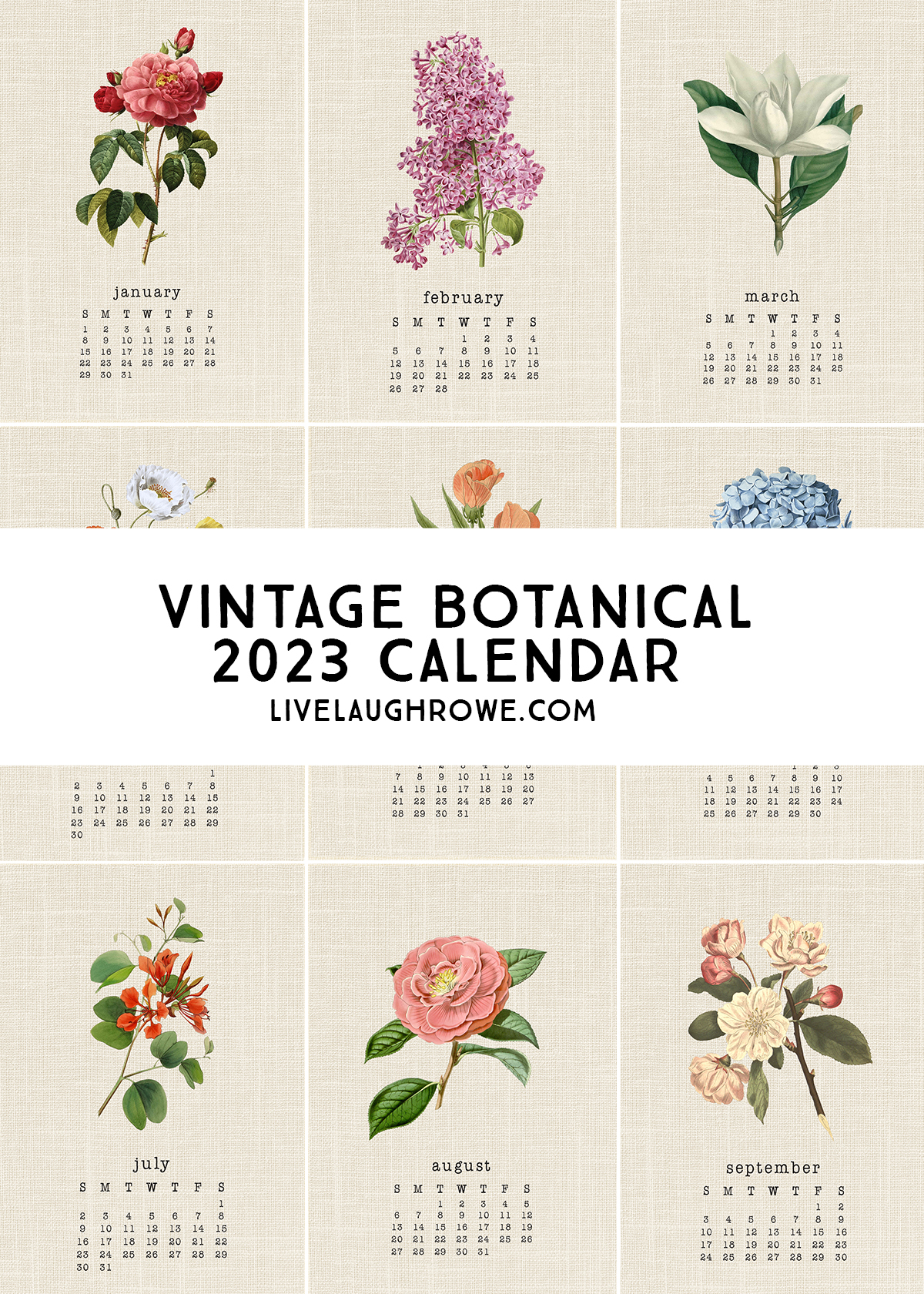 Often, we wish and hope for things to come and go. Now, at the age of 46, I think back to those hopes and wishes — and I'd love nothing more than to relish in those moments a little bit longer.
This year, let's be sure to love hard, laugh often, and live in the moment — whether big or small.
Here is a glimpse at a couple of the printable 2023 calendars. Each calendar is sized at 5×7. So grab one of these beauties for yourself — and feel free to gift one to a friend.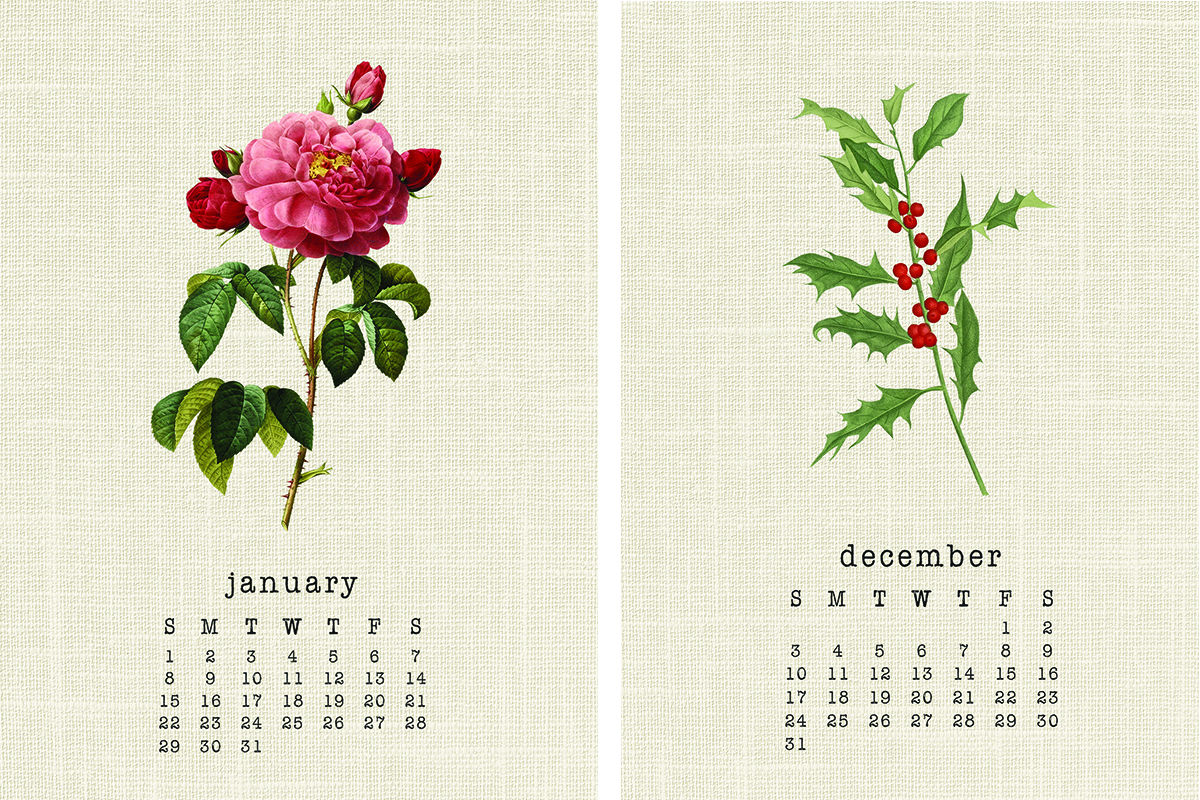 Love botanical prints? Check these out:
Fern Botanical Print
Botanical Spring Flowers
Spring Botanical Prints
I have decided to try something different with this years calendar. And that is offering six months (January through June) for free and charging $5 for the second half of the year (July through December).
As you may already know (or not), I offer most of my work free of charge. However, often purchasing clipart and then creating the printables does take a great deal of time. My goal is to recoup some of those expenses, and I'm hopeful that readers and visitors can understand that.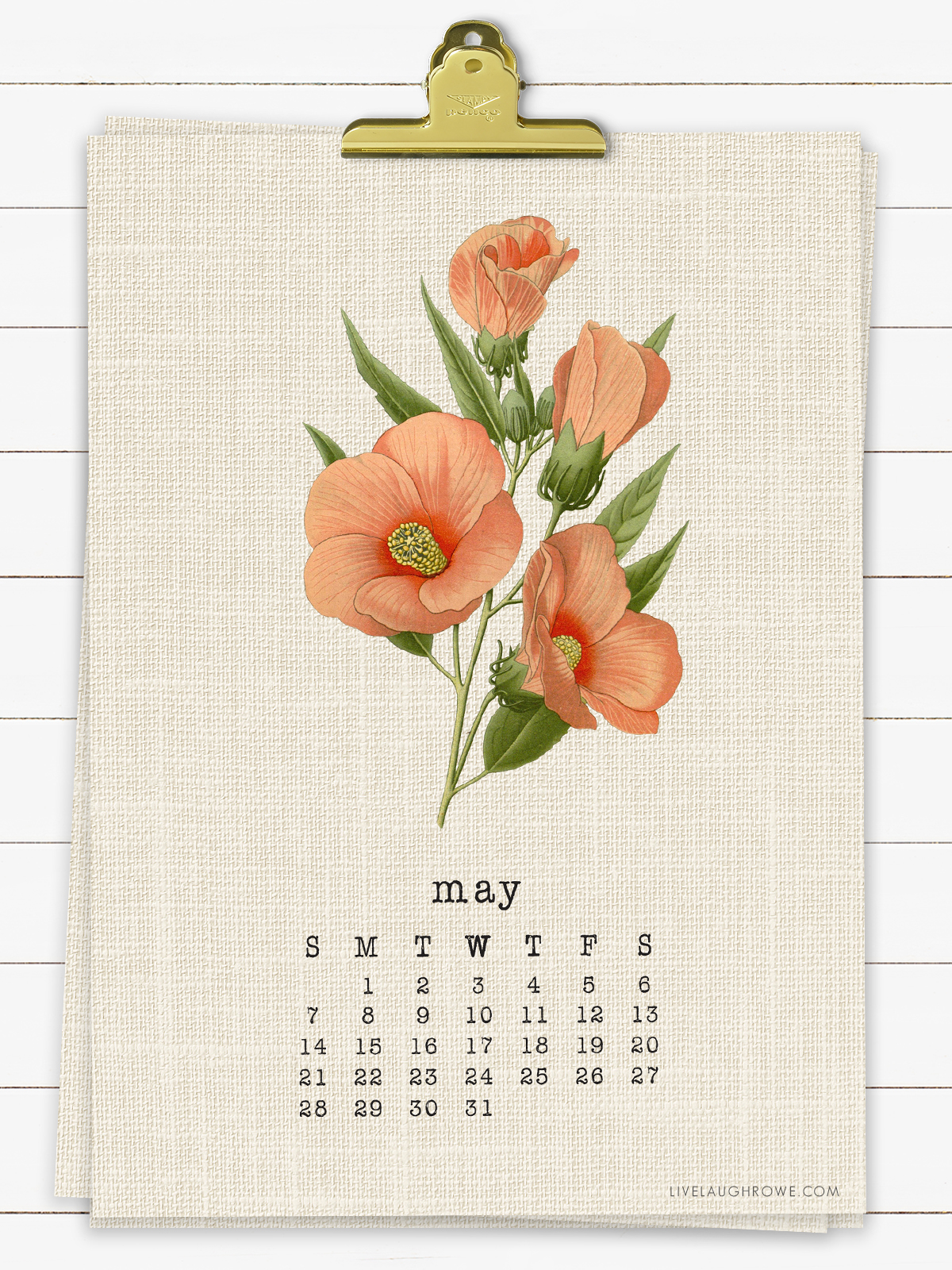 Please Note. Printables and downloads designed by Live Laugh Rowe are for PERSONAL USE ONLY. Therefore, please do not alter the file or claim it as your own. This file is not intended for resale, nor are the printed versions of this file.
When printing these documents, be sure to scale the printable 2023 calendar to 100% so that each month prints to a true 5×7. Enjoy!
DOWNLOAD January-June (2023 Botanical Calendar)
PURCHASE July-December (2023 Botanical Calendar)