When I shared my Cup of Cheer printable earlier this winter, I mentioned how my sister puts together some of the cutest little gift ideas. Today is another one of them in the form of a Valentine's Day gift idea, bringing together some of my favorite things. Using a vintage heart tin and ephemera.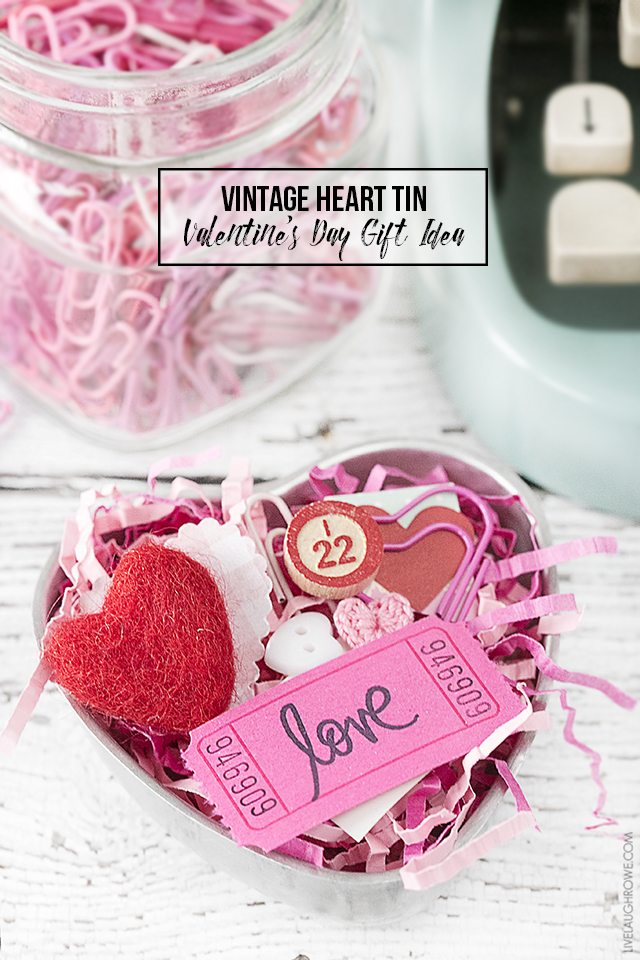 Last year my sister gifted a vintage heart tin similar to this to me. Not only was it adorable, but it was filled with trinkets that are 100% festive, usable and fun. I suggested sharing this fun project with all of you — and link to some she's selling in her darling shop. So, if you're not up to buying and gathering all the supplies — BUY ONE! (wink-wink)
Supplies for Vintage Heart Tin valentines
Vintage Heart Tins (baking tins, jello molds, tart tins)
Paper Ephemera (tickets, stickers, paper punch outs, confetti)
Paper Clips (regular and/or heart shaped)
Felt Wool Hearts (Red and Pink)
Mini Crochet Hearts
Paper Krinkle Filler
Heart Shaped Buttons (Amazon or Etsy)
Vintage Wooden Bingo Markers
4×6 Resealable Cello Bags, for gifting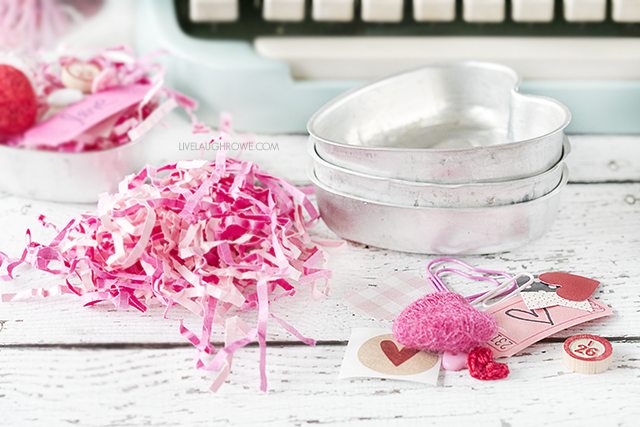 Since it's as simple as placing all of the goodies in your vintage heart tin, there's really no tutorial. This gift idea is really more about the sweet idea than anything.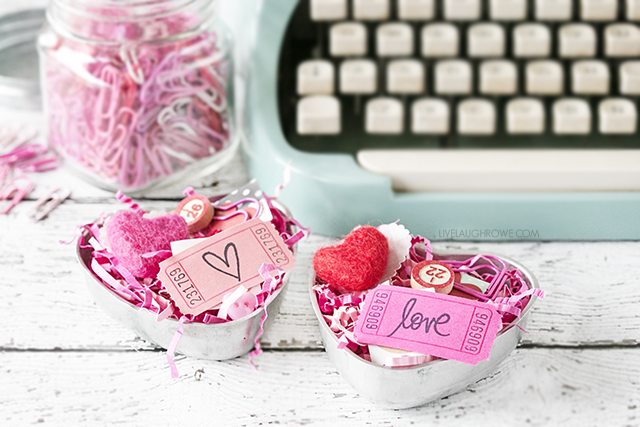 Here you can see both a pink and red version, so there are no rules… I guess if you tend to dislike the holiday, you could fill it with black items, but that's really no fun.
I love the word ephemera. When googled, t's defined as "things that exist or are used or enjoyed for only a short time. Items of collectible memorabilia, typically written or printed ones, that were originally expected to have only short-term usefulness or popularity." Sounds about right to me…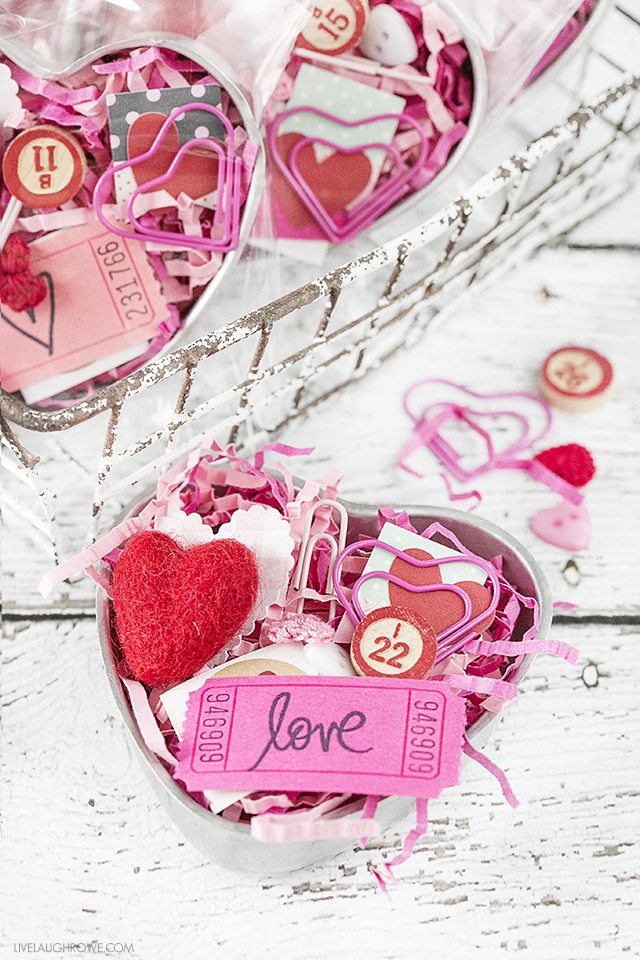 When packaging these up for gifting, place them in the 4×6 Resealable Cello Bags. Add a card, valentine, To/From sticker or personal note and gift! Have a friend who loves vintage and crafty things? I think they will absolutely love these vintage heart tin valentines.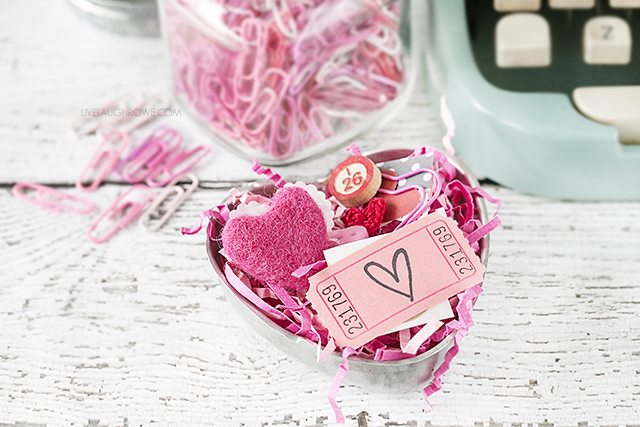 psst! Don't forget you can buy a limited number from Nanticoke Lane too!

Be sure to visit with me here too:
Facebook | Instagram | Pinterest | Twitter | Google+