Valentine's Day is such a happy holiday. Who doesn't enjoy spreading a little extra love? These Valentine Boxes are an inexpensive way to gift candy, small toys or even gift cards!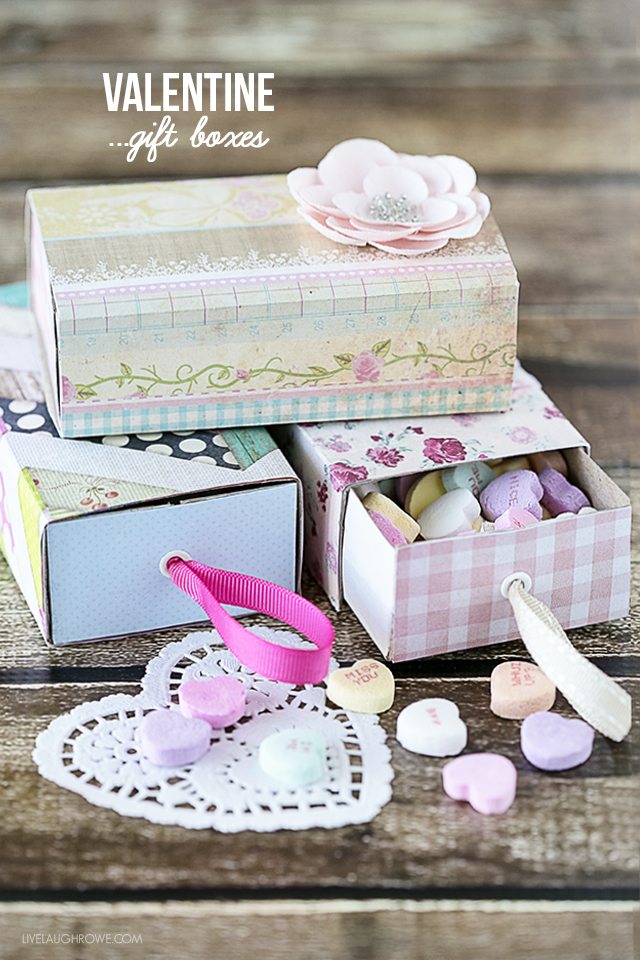 If there's one thing I've learned over the years, it's that gifts don't always have to be fancy or expensive. Gifting from the heart is what's important. Truly! A handmade card or a sweet valentine box stuffed full of candy is heartfelt too.
So, let's grab a few supplies and get to work!
Supplies for Valentine Boxes
Large Wood Matches
Valentine's Day Scrapbook Paper
Glue Stick, Glue Runner or Double Sided Tape
Eyelet Setter (I used We R Memory Keepers Crop-A-Dile Eyelet)
Ribbon
Embellishments
This project is the Valentine's Day version of these DIY Box of Chocolates, so rather than repeat the tutorial in it's entirety, I'll give you the visual tutorial and ask that you hop on over to the box of chocolate tutorial.
You can pull this off in three easy steps and turn a simple (and rather boring) matchbox into a sweet valentine box.
Add a little krinkle filler and a small gift like a piece of jewelry or a gift card or even some cash! Simple crafts that have versatility are the bestest, right? Wink.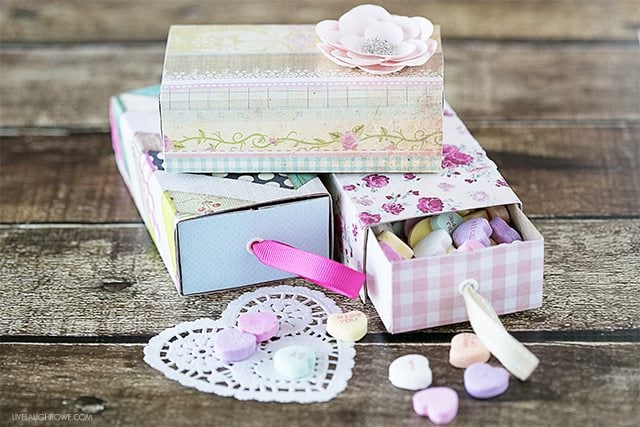 Looking for more valentine box ideas? Check out these Valentine Gift Boxes: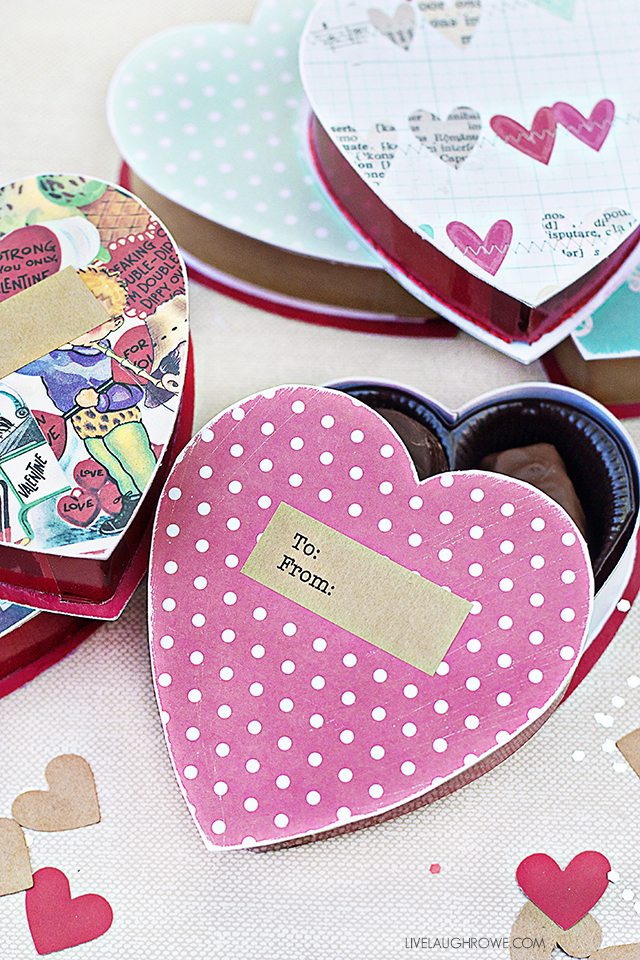 And these Vintage Inspired Covered Matchboxes. Aren't they the sweetest?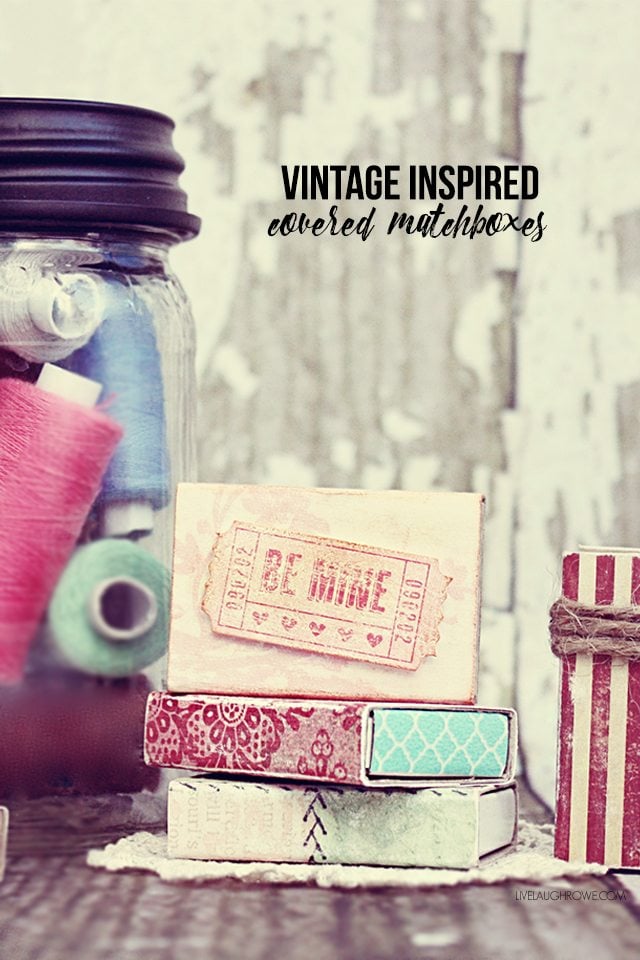 Love one another and you will be happy.
It's as simple and as difficult as that. (Unknown)

Be sure to visit with me here too:
Facebook | Instagram | Pinterest | Twitter |Google+