Learn how to make your own display risers with minimal supplies, but will have a big impact on your home decor. With these wooden display risers, you can add so much charm to any vignette you put together. Candle stand? Yep. Plant display? Sure. Holiday Vignette? You bet.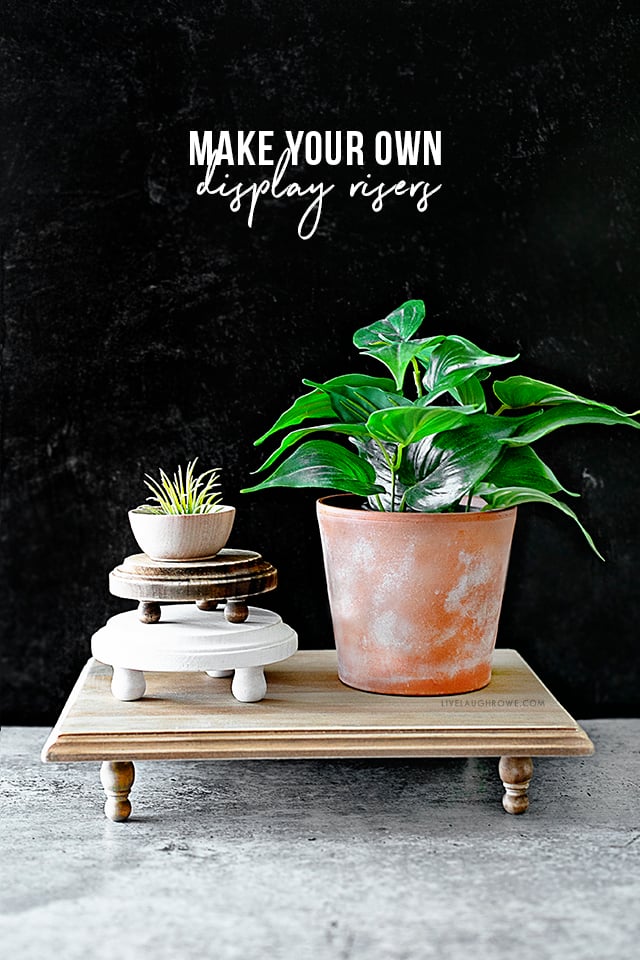 Oh my goodness. I am so excited to share this incredibly simple project with you today. And, yes, I'm sure it's been shared a gazillion times over around the world wide web; however, it's new to me. As a result, I wanted to share it with YOU.
Several weeks ago, my mom, sister, and I were shopping in a local decor boutique. We were all browsing and shortly thereafter, my mom saw these little white display risers that she absolutely adored. Therefore, she called me over and asked if $9.99 was too much.
My response was, "Uhhh, yeah. Mom, you could make that." In short, the infamous words of Kelly Rowe. HaHa. However, I could tell that it was a small wooden plaque with small finials for the feet.
"For a house to be successful,
the objects in it must communicate
with one another, respond and
balance one another."
-Andre Putman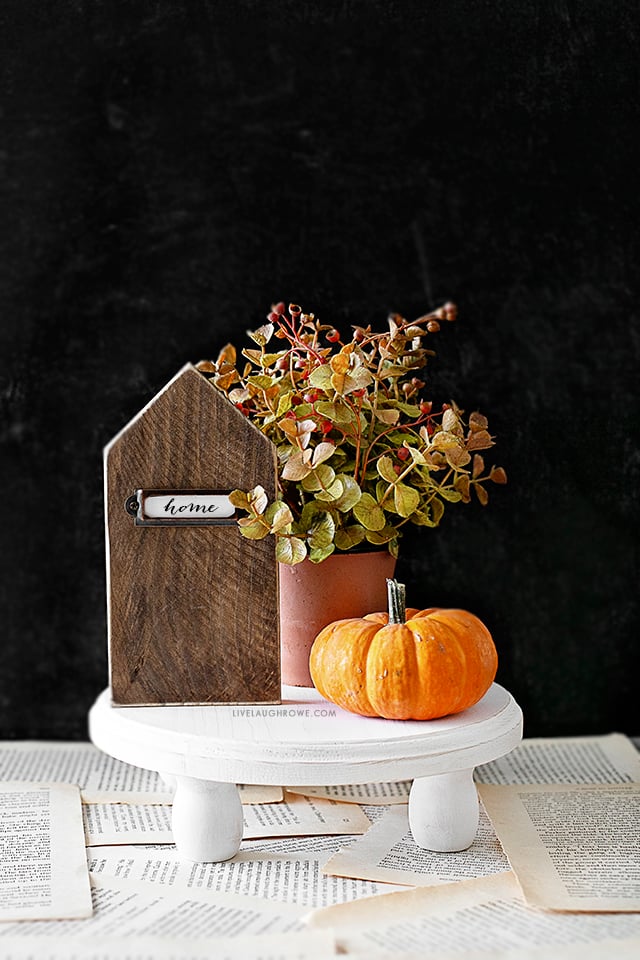 So, the following week I headed to Hobby Lobby and picked up a few supplies. And shortly after that, I made the exact wooden display riser that my mom loved for less than $2.50. And then I decided I wanted to make more… yes, they're a little addictive.
Now don't get me wrong, I've bought several wooden display risers over the years and use them throughout my home. But now I can have more on-hand and make them for far less than I've paid. Winning.
So, are you ready to take a look at how you can make some of these cuties? And guess what? They're versatile. For example, they make great gifts too.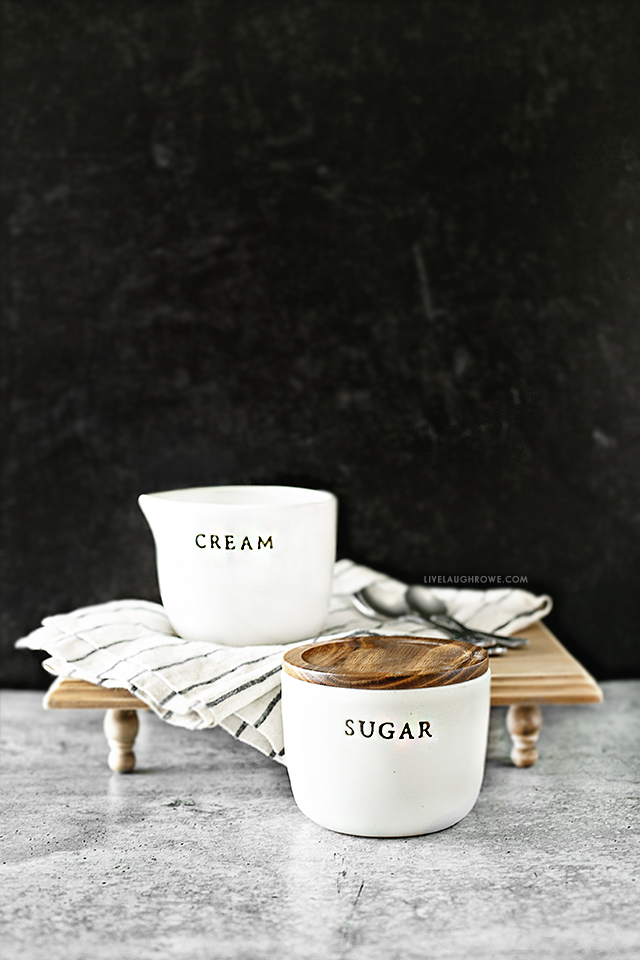 Other wood projects:
Vintage Inspired Wooden Spools
DIY Jewelry Organizer
Wooden House Tutorial
DIY Wooden Twiner Holder
Rustic Wood Drink Coaster
How to Make Your Own Display Risers
Supplies:
Wooden Plaques (sizes may vary upon your preferences)
Finial Dowel Caps and/or Candle Cups, sizes will vary for legs
Wood Glue
Paint or Stain
Sand Paper, optional
Instructions:
First things first, choose your wooden plaque and what you'll be using for legs/feet. The size of your wooden plaque will help you determine the size of your feet. Likewise, keep in mind if you want it to sit higher or lower. Decisions, decisions…
Once you've established the size of your top and bottoms, it's time to place them. For smaller display risers, you'll use three "feet" and place them in a triangle as evenly as possible. Larger wood risers will require four "feet."
After that, using your wood glue, attach each "foot" to the bottom of the wood piece.
Allow adequate drying time.
Paint or stain and allow to dry. In addition, sand edges for it to look like it has a little wear and tear (this is optional).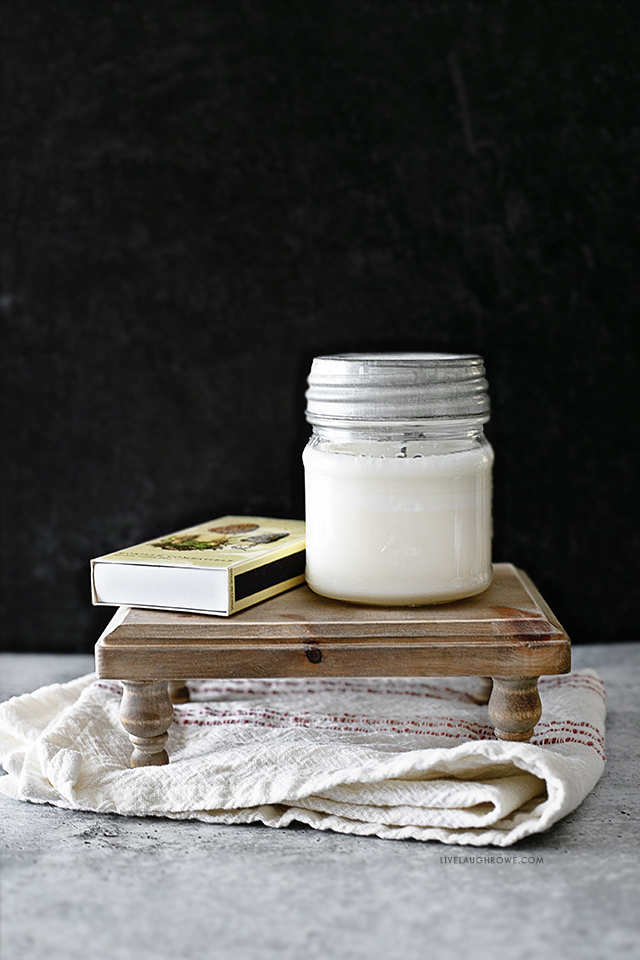 And you're done. Yep, it's that easy.
These wooden display risers are one of many little things that can certainly create magic around your home. Who's ready to start a little project?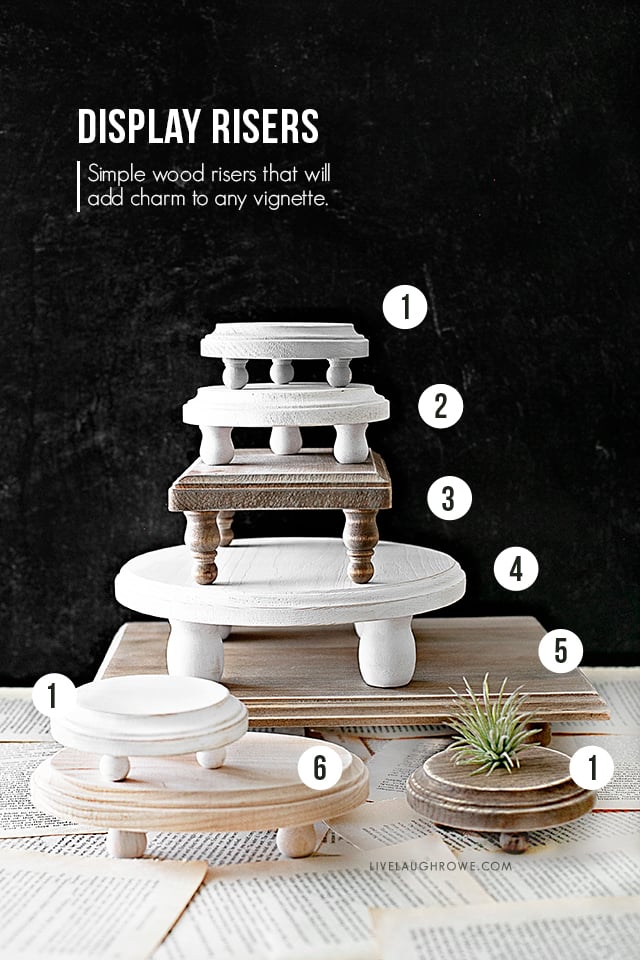 In addition to the tutorial, here's a list of several display risers I've made. Check the numbers in the photo above and below you'll find what I used to make each one.
4″circle with finial dowl caps (1/4″ hole). Gray paint, white paint, and stain.
5″ circle wooden plaque with 1/2″ hole candle cups (3/4″ x 1″). White paint.
5×7 rectangle wooden plaque with 1/2″ hole candle cups (3/4″ x 1″) plus finial dowl caps (1/4″ hole). Stained.
8″ pine circle with .875″ candle cups. White paint.
9 x 12 x 0.69 inches pine rectangle plaque with 1/2″ hole candle cups (3/4″ x 1″) plus finial dowl caps (1/4″ hole). Stained.
5×7 oval wooden plaque with 1/2″ hole candle cups (3/4″ x 1″). Unfinished wood.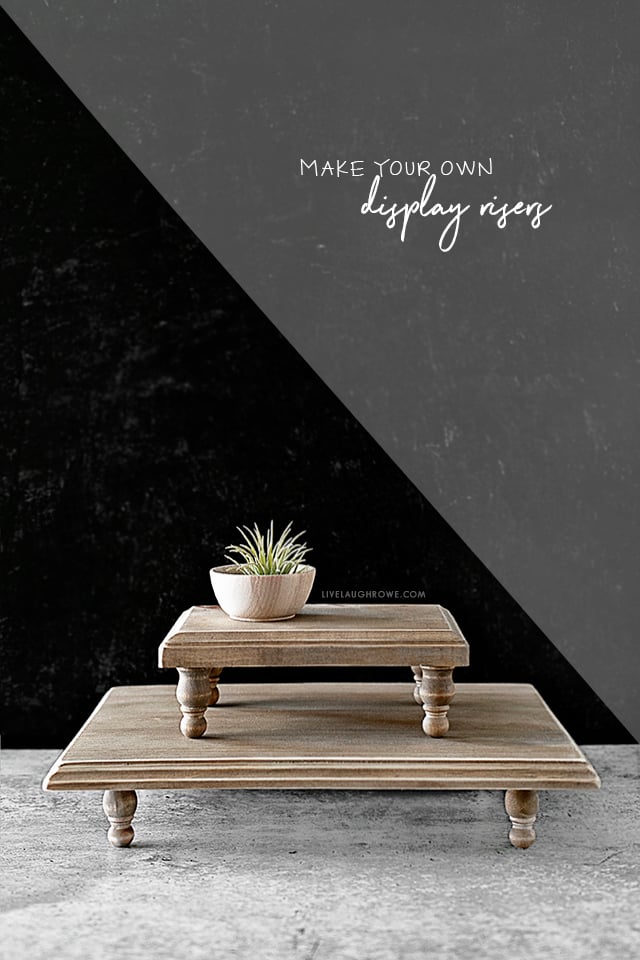 Hugs and Blessings!