The ever-so-talented Ashley of Little Glass Jar is back with us today, sharing a super festive DIY Christmas Card Display.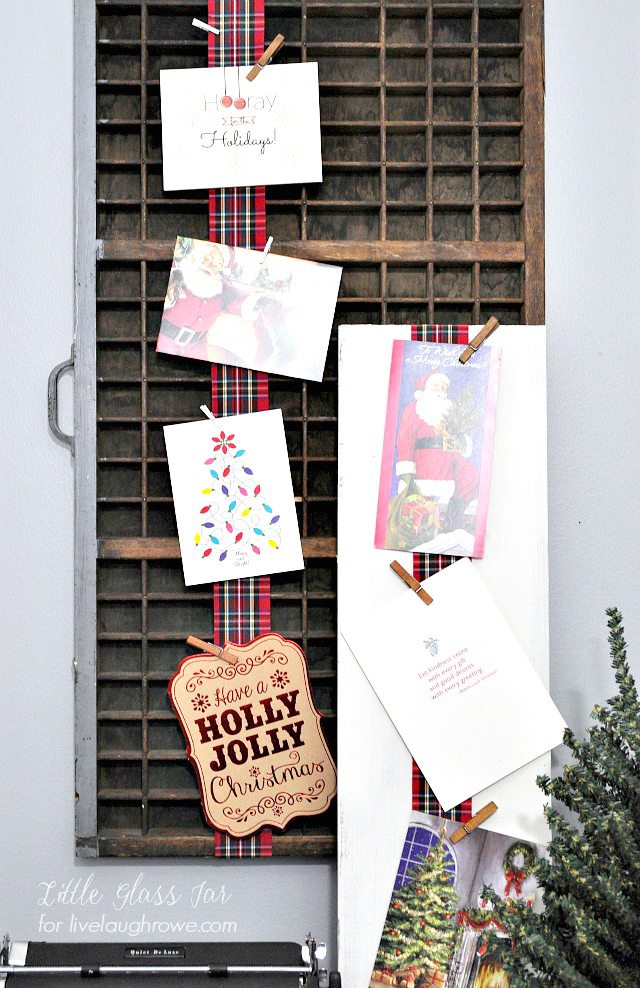 Oh, December. You are just lovely. Cold weather, hot cups of cocoa, cozy nights inside watching Christmas movies. I love every minute of it. I have especially enjoyed decorating for the holidays this year. I normally don't go overboard, but this year I kind of have! I even set up our tree two weeks earlier than normal. Now I can never go back! I am obsessed with Christmas red and buffalo check everything. I cannot stop watching Christmas movies, and I have my tree on twenty four hours a day, when I'm home that is. It truly is the most wonderful time of the year!
I have been tackling a bunch of mini projects, and am here to share one that is adorable and easy! Our Christmas cards pile up over the holidays, and I know yours probably do too! I wanted to display them
in a cute way other than just hanging them on the fridge like we always do. I have been shopping my house for décor a lot too these days (I am not ashamed to admit I have hoarding tendencies!), and even
shop my scrap wood pile occasionally. I grabbed a piece of wood I already had painted white, and some plaid Christmas ribbon, and created a super easy DIY Christmas Card Display.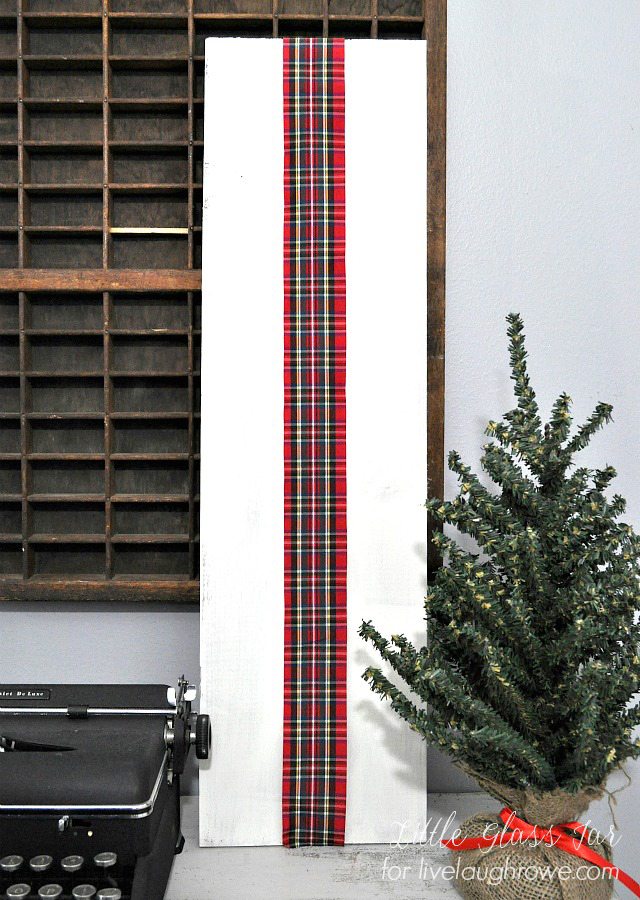 I simply attached the ribbon to the piece of wood at the top, and draped it where it was loose enough to use mini clothespins to clip the holiday cards on. I even draped some extra ribbon on my vintage hanging printers drawer to display even more cards! You can really adapt this idea to just about anything. I love little, simple additions like this that add even more character to your décor theme!
Hope you like it!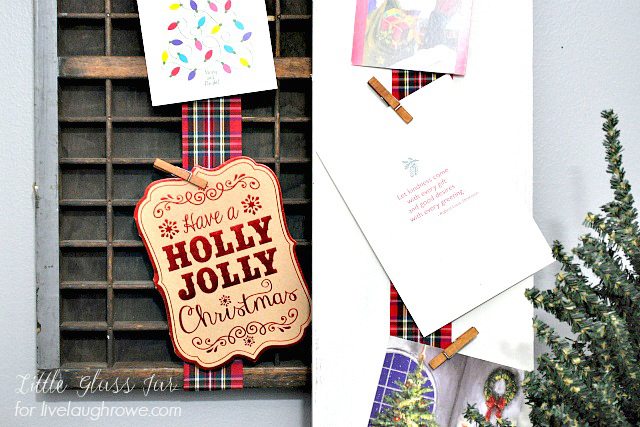 If you like this, check out my DIY
Advent Calendar that I made for my office!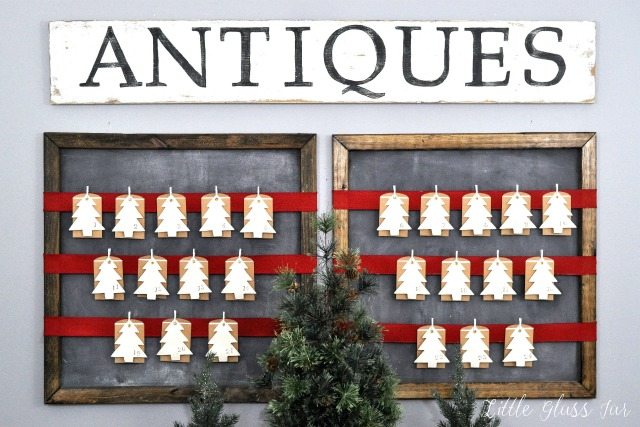 As always, thanks so much for stopping by and visiting me at Live Laugh Rowe!!!
You can also find me hanging out here:
Instagram | Facebook | Twitter | Pinterest
https://betweennapsontheporch.net/