Evergreen Lodge Winter Printable
If you adore the idea of a lodge sitting on the side of a snow-capped mountain snuggled between all the trees, you're in for a treat. This Evergreen Lodge Winter Printable has become a favorite of mine. Nevertheless, I'm hopeful it might be a new favorite of yours too.
Be sure to sign up for my email to get
new recipes and creative ideas
sent right to your inbox!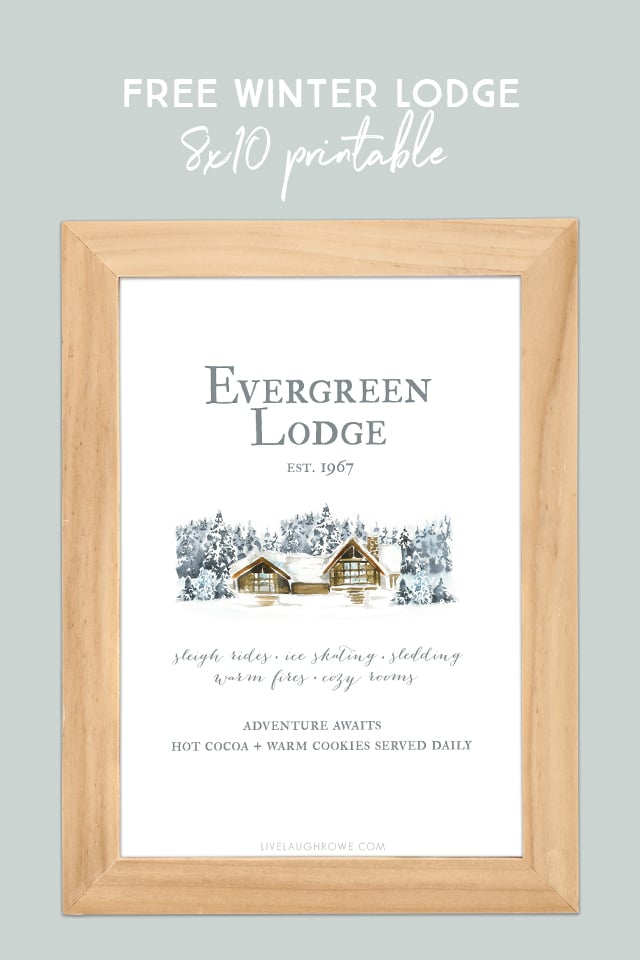 Any Hallmark movie fans out there? It's currently my happy place. All the movies that are a part of the Countdown to Christmas and Miracles of Christmas are on my radar. So, yes, I've been DVRing all the premieres on the weekends and watching them throughout the week. Sometimes I even watch older whiles I'm working at my computer.
If I'm being honest, lately all I want to do is cozy up on the couch and watch movies.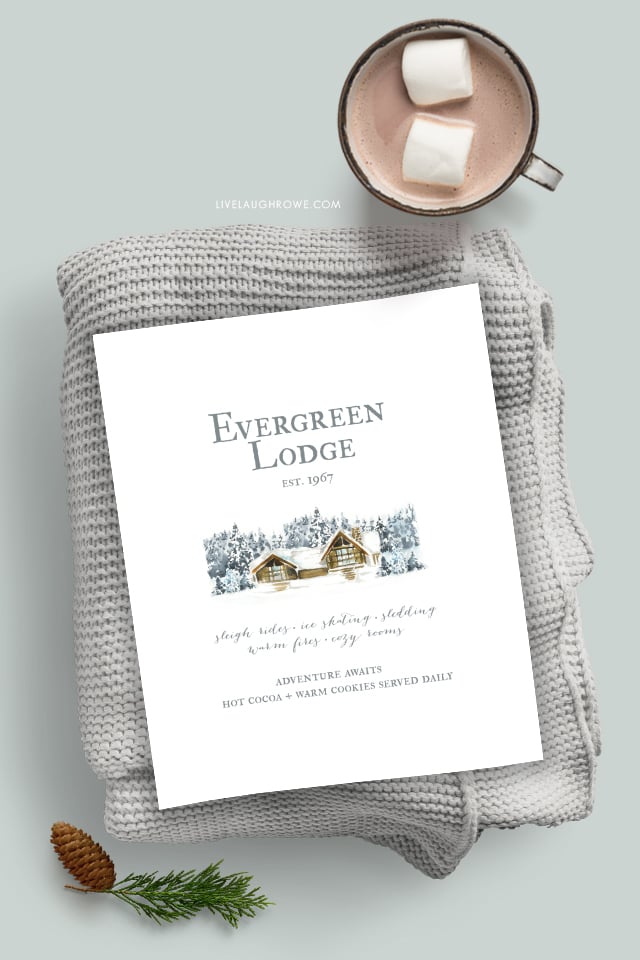 Yes, they are all lovey-dovey and they can seem unrealistic at times; however — I appreciate all the happy go lucky feelings. Especially considering how crazy and weird things have been feeling in our country this past year.
Other Winter Printables:
Winter Bucket List
Hello Winter
Reasons to Love Winter
Keep Warm and Snuggle Up
Inspiration for Winter Printable
Would you believe that a Hallmark Christmas movie titled Christmas in Evergreen is what inspired this winter lodge printable? Yep. I love that it's a recurring movie, using the same town and characters each year.
So, I thought Evergreen Lodge sounded like perfection for this winter wonderland. Evergreen in the movies is located in Vermont, although the movies are filmed in an open-air museum in British Columbia.
I imagine there would be sleigh rides, ice skating, carriage rides, and sledding. And at the end of the day, you can warm up by the fire while sipping on hot cocoa. Pure bliss.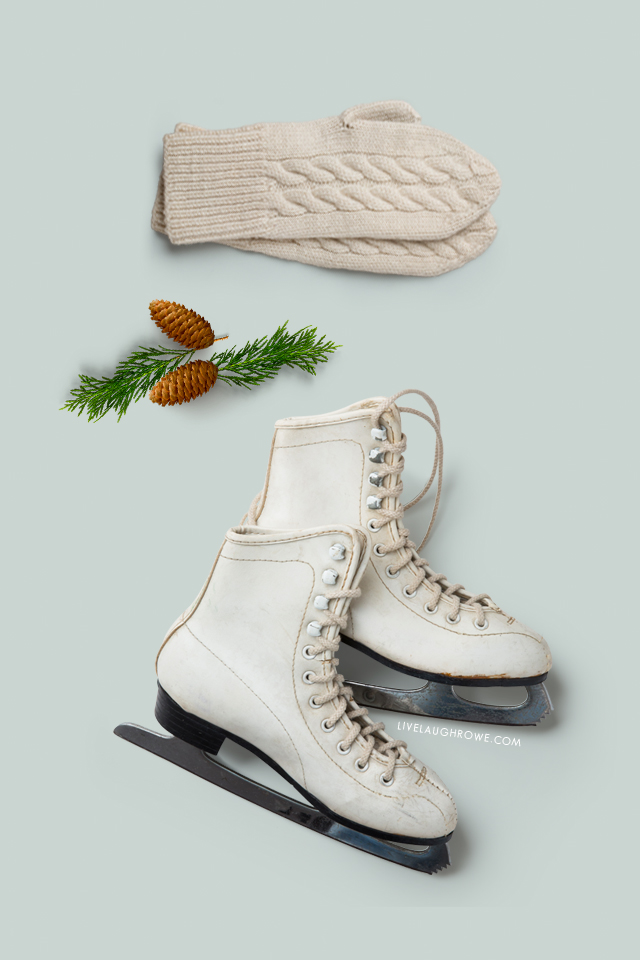 I've never been skiing or to a lodge, but I imagine them to be pretty dreamy. However, I've been on a carriage ride and sipped on hot cocoa by a fire — these are moments I don't take for granted. In fact, they can be quite magical. Or maybe I'm just a hopeless romantic.
My first ice skating experience was quite comical. I had a difficult time balancing myself, haha. Took a pretty bad fall and decided the sidelines suited me better. Regardless, it was still fun nonetheless. Now roller skating, on the other hand, was my jam — I attended many roller skating events. I'm sitting here chuckling at the many memories.
Evergreen Lodge Printable
The Evergreen Lodge Winter Printable is sized at 8×10. Great for framing or hanging in your cubicle for a momentary daydream. You should certainly place it in a spot where you can let your imagination drift away, even for only a few minutes.
And like the printable says, you'll find that adventure awaits…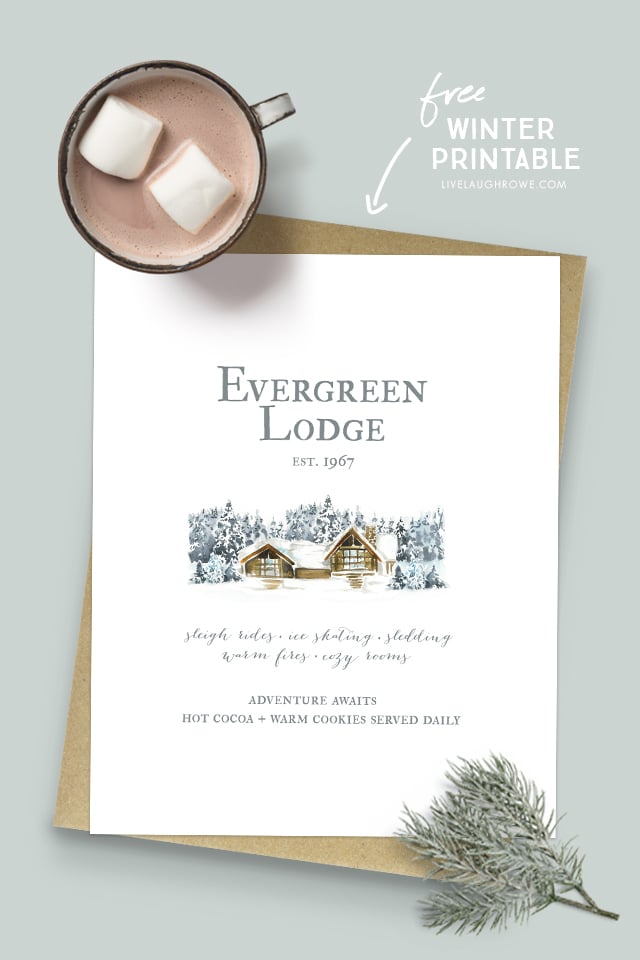 Please Note. Printables and downloads designed by Live Laugh Rowe are for PERSONAL USE ONLY. Therefore, please do not alter the file or claim it as your own. This file is not intended for resale, nor are the printed versions of this file.
Connect with Live Laugh Rowe!
Facebook | Instagram | Pinterest | Twitter
Hugs and Blessings!