Twine. I'm not sure what it is about twine that makes my heart go pitter patter, but it does! I use it in my home, in my crafts, in my shop and for packaging. I adore the rustic, rough, imperfection that it adds to whatever the project might be! Remember my DIY Twine Holder that I made using an airtight container by drilling into the lid? That is still put to good use in my craft room; however, I had yet another idea for one that doesn't hide the twine.
Oh.my.goodness! I am in love!
Let's take a look at my DIY Wooden Twine Holder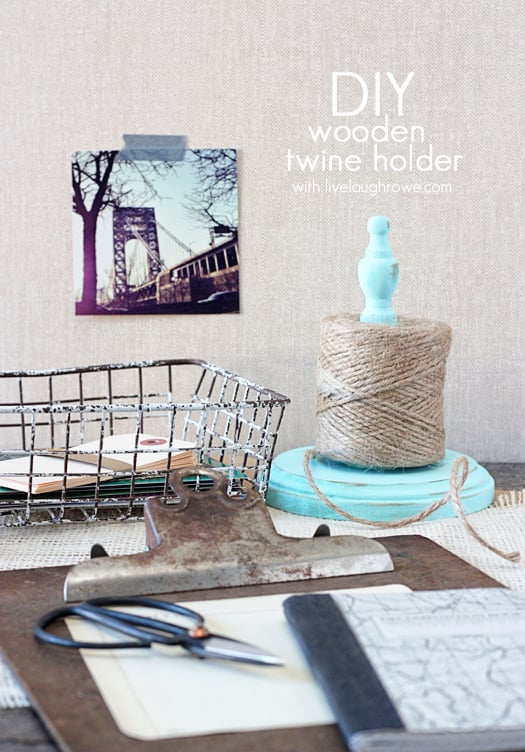 Isn't that fabulous? And it's so incredibly easy!
Let's grab a few supplies for the twine holder:
Round Wood Plaque 5″ x 5″
Wood Finial (15/16″ x 2-7/8″ ; 3/8 Tennon)
Wooden Candlestick (2-15/16″ x 1-3/8″ ; 1/2″ hole)
Elmer's Wood Glue
Drill with Counter Sink Bit (optional)
Flat Head Screw (optional)
Here you can see the three main components of this project.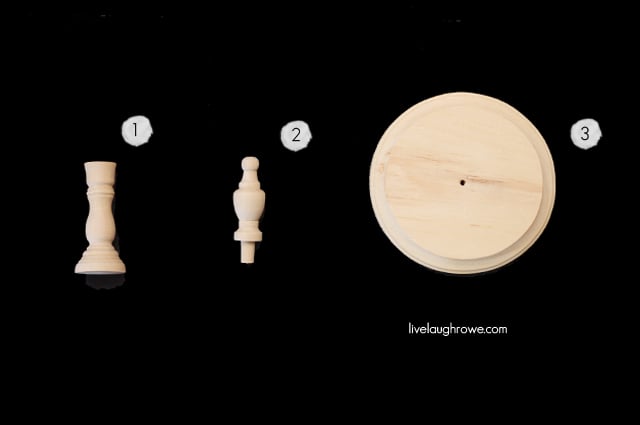 1) Wooden Candlestick 2) Wood Finial 3) Round Wood Plaque
Step One:
Glue the finial into the candlestick using your wood glue.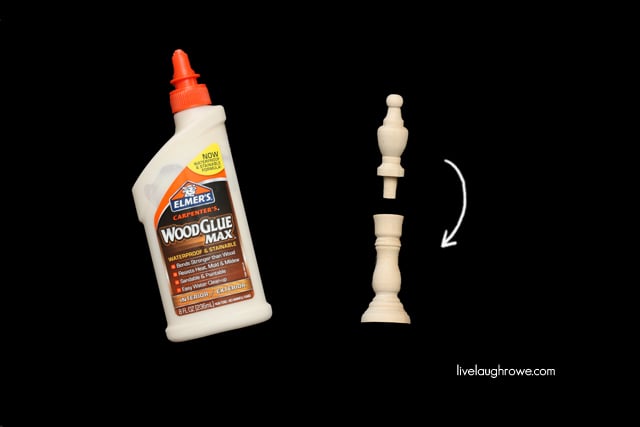 Step Two:Drill into your round wood plaque. Start by finding the center of your circle, then drill you hole using a counter sink drill bit. We did a small starter hole in the bottom of the candlestick as well (not pictured). Screw together.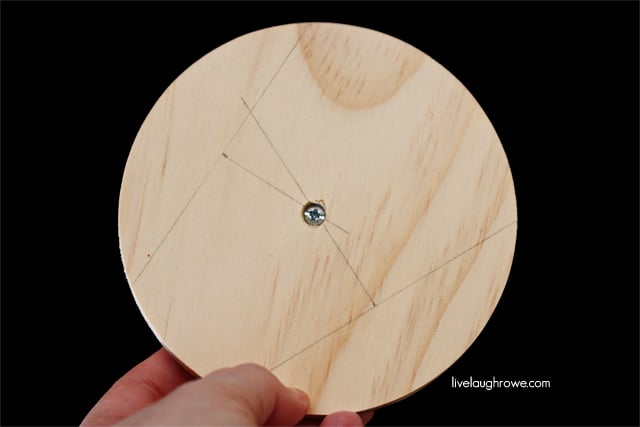 You can easily glue the entire twine holder together; however, I wanted to be sure that it was going to hold up a little more which is why I chose to use a screw as well. Drill and screw are optional.
Step Three:
Paint or stain. You could also give it an aged look by sanding and rubbing on some brown paint/stain. It adds that vintage look, which is something I love. You could also keep the wood raw by not painting or staining.
Here you can see it with and without the twine side by side.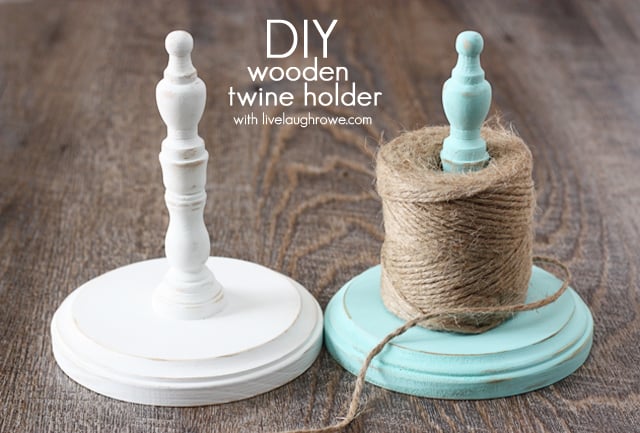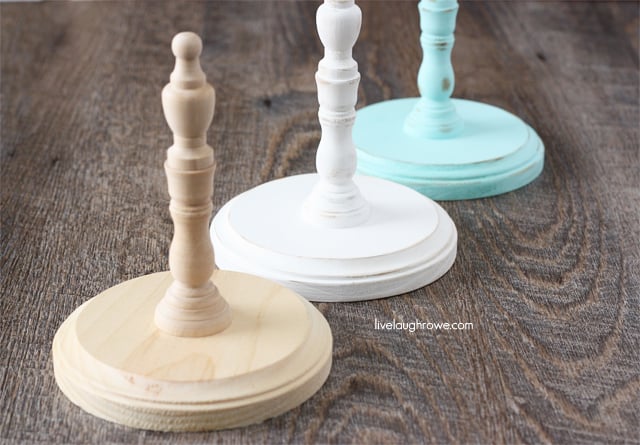 Whether you store jute twine, hemp twin or even string — one of these is a must have to add a little extra vintage inspired charm to your space. Wouldn't you agree?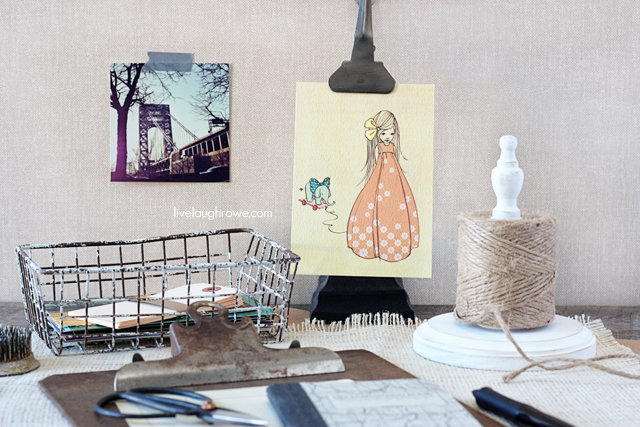 Do you love using twine as much as I do?
I've added them to the shop after hearing from you!
Happy creating, sweet friends!
–or feel free to purchase a Wooden Twine Holder too!–
Sharing here: Between Naps on the Front Porch
Subscribe to Updates | Like on Facebook | Follow on Pinterest