Happy New Year!! I'm kind of excited to say goodbye to 2016. How about you? I was so indecisive about posting the monthly inspirational calendars again this year. However, many of you e-mailed and commented on how much you enjoyed them. So, the printable January 2017 Calendar is here and ready to go! Let's do this for another year…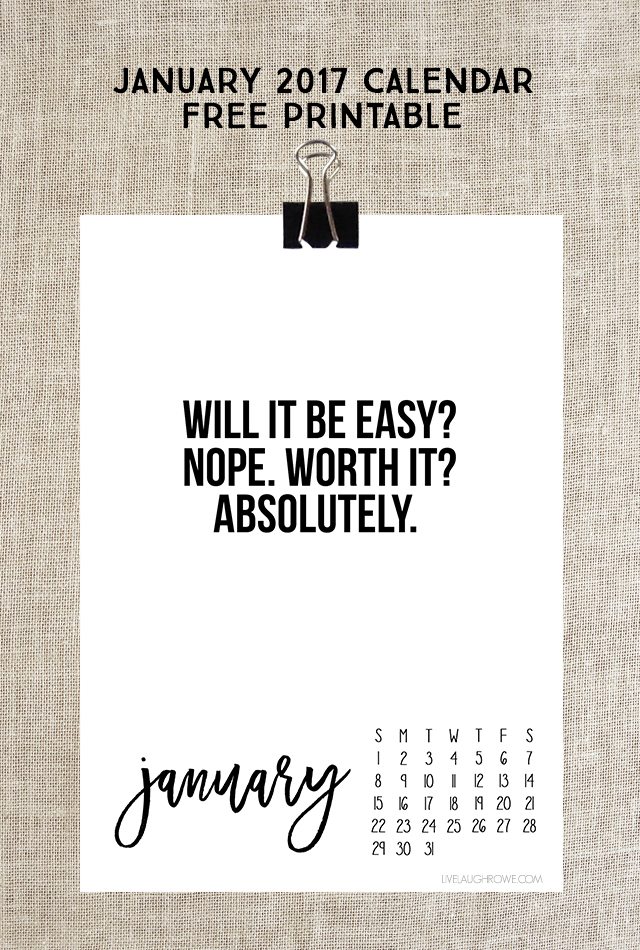 As many of you know — my monthly calendars are focused around inspirational quotes! I have such a love for quotes as they can be interpreted in different ways, make us laugh, make us cry and reach way down into our soul. This months features this fabulous quote:
Will it be easy?
Nope. Worth it?
Absolutely.
This year we'll be challenged, we'll have unexpected things happen to us and we'll have to take risks. In spite of that, I can't think of a more appropriate quote -and- reminder! It won't be easy, but certainly worth it. This year will have ups and downs, trials and hardships — but they'll be worth it and make us stronger.
2016 was a rough year, so I'm looking ahead and expecting GREAT things. I hope you can say the same. Be sure to print your calendar — share it with a friend, pin it, love it and remember that it will all be worth it!
pssst — don't forget that when the month ends, you can cut off the calendar and keep the 5×5 quote.
*Please Note: All printables and downloads designed by Live Laugh Rowe are for PERSONAL USE ONLY. Please do not alter the file or claim it as your own. This file is not intended for resale, nor are the printed versions of this file.
If you love vintage botanical prints, then you might want to print the month of January from my Vintage Botanical 2017 Calendar.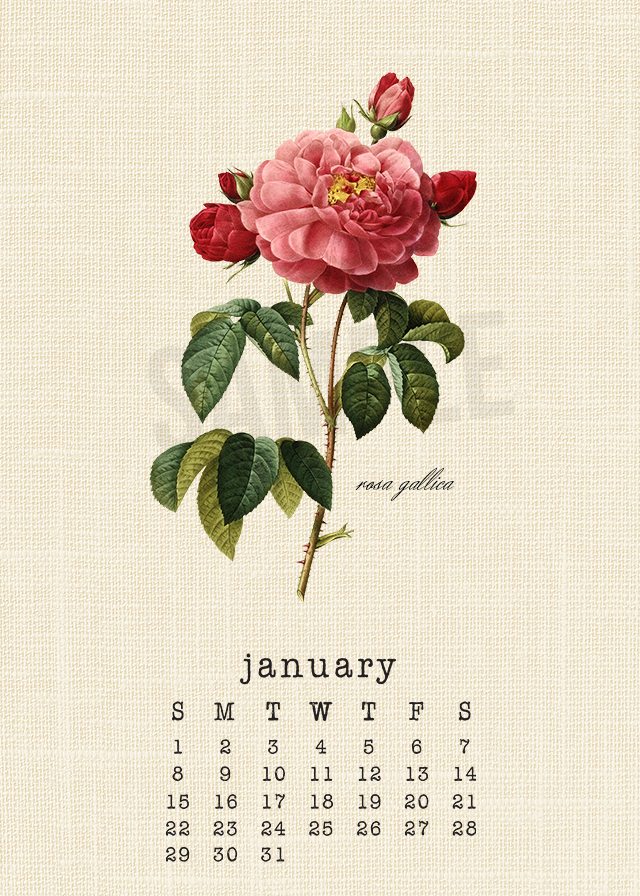 Heres't to a new year, friends! I'm excited to have you join me on another adventure. HUGS!

Be sure to visit with me here too:
Facebook | Instagram | Pinterest | Twitter | Google+