Welcome Katie back again today as she shares this super simple (and did I mention clever) Gardeners Gift Idea!
I hope you all enjoyed the Avocado Cucumber and Oats Soap Recipe I shared last month. So, going along with a garden theme, today I'm sharing how to make your own Stamped Seed Packet Bags. These are an easy gift idea or spring favor for your family and friends. I hope the weather is warming up where you are and you get a chance to plant some seeds outside.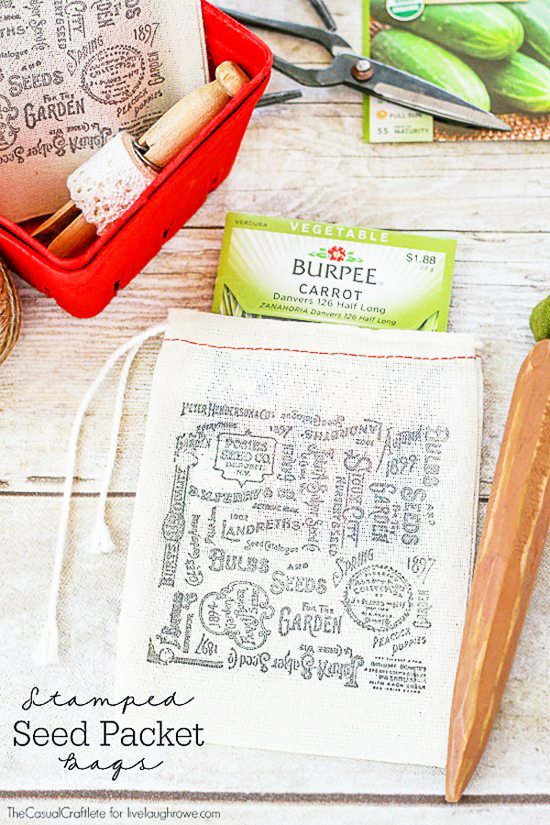 These darling muslin bags are such a great blank canvas for a DIY stamped project. If you have been following me for awhile, you know I love stamped bags. For these stamped seed packet bags I used just one large rubber stamp, but the possibilities are endless. As you can see, this large stamp is designed specifically for gardening and seeds. I just love the vintage look of this stamped bag!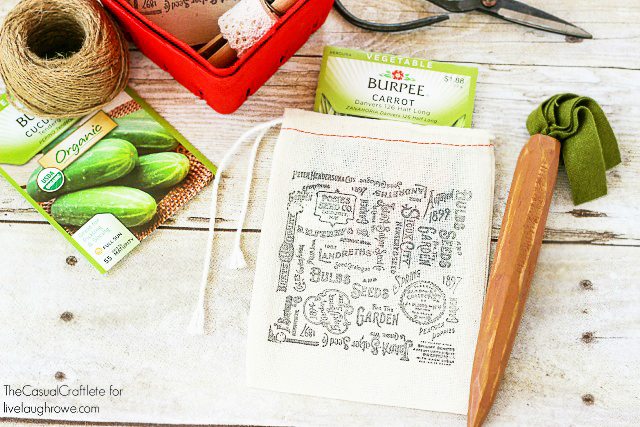 Every year my dad grows a pretty good size garden filled with many varieties of vegetables. I always try and buy him seed packets to get his garden started and I thought making these stamped seed packet bags would be great favors for a spring party, wedding or bridal or baby shower.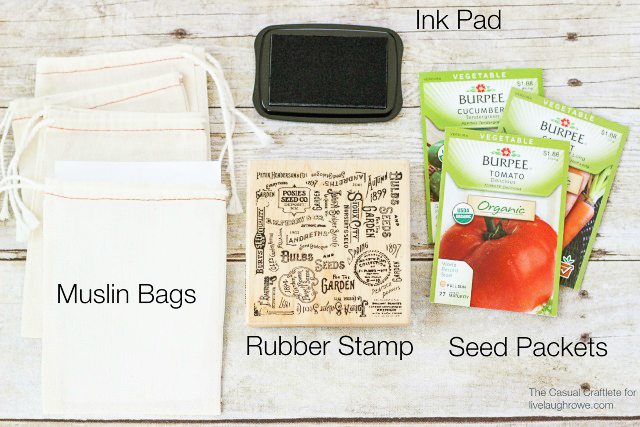 Here are the materials I used to make these Stamped Seed Packet Bags:
Rubber stamp
Piece of paper
Let's get to making! First, I started by placing a piece of paper inside the muslin bags. This will just protect the other side of the bag if the ink from the stamp bleeds through.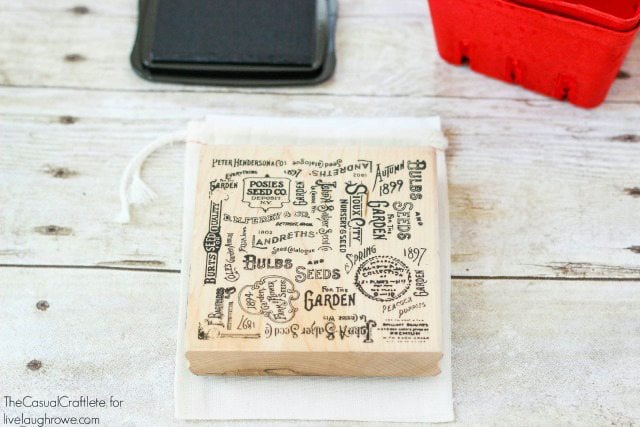 Next, I inked the rubber stamp using a black stamp pad. One thing I have learned over the years is to hold the stamp in your hand and press the ink pad onto the stamp, rather than pressing the stamp into the ink pad. This just prevents smudges. Crazy I know.
Carefully place the stamp on the muslin bag and press down making sure not to smudge the ink.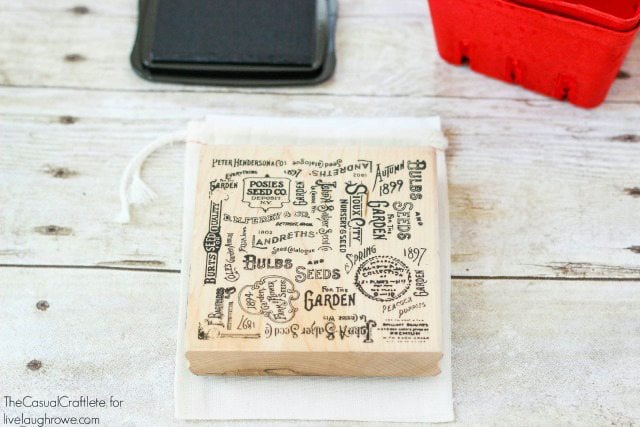 Just remove the piece of paper and let the ink dry. I use baby wipes to clean my rubber stamps. They really get all of the ink off and are easily disposable. My mother-in-law shared that tip with me. Another tip when it comes to stamping is to store your ink pads upside down. This will increase the life of the ink.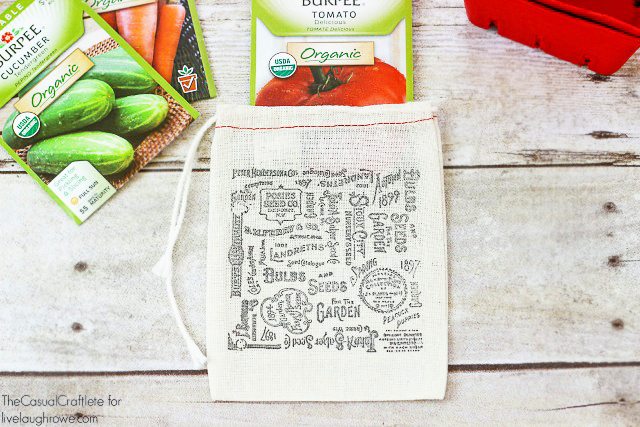 Then, fill the stamped bags with seed packets. Instant favor. I just loved how these turned out.
Looking for more inspiration? Check
out these easy and fun projects…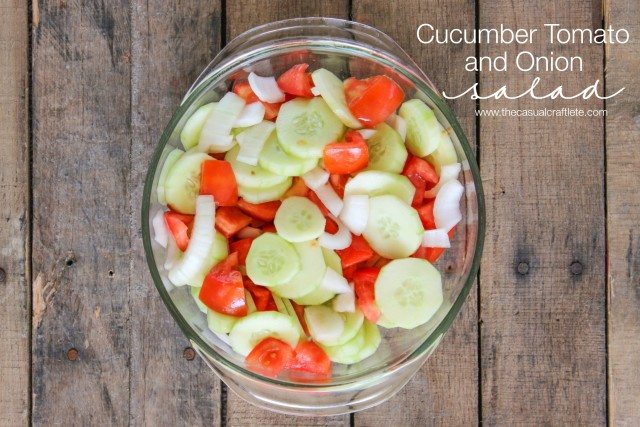 Cucumber Tomato and Onion Salad
You can also find me hanging out here:
Facebook | Pinterest | Twitter | Google + | Instagram
https://betweennapsontheporch.net/