I am totally obsessed with todays project. It's easy, fun and has so much versatility! Hand Stamped Ribbon.
Years ago, I probably had a stamping addiction. My sister and probably had hundreds of rubber stamps. We eventually parted ways by selling the masses of them at a yard sale… and I'm not back to buying rubber stamps. Isn't it funny how things come and go — to later return. It happens with clothing too. Anywho, let's take a look at how to make your own hand stamped ribbon.
DIY Hand Stamped Ribbon

Supplies:
Muslin
Rubber Stamps
Ink Pad(s)
Ruler
Scissors or Rotary Cutter
Now that we've grabbed our supplies, let's jump right in! Ready or not, here we go!
One: Cut your fabric. I used a rotary cutter with a self healing pad to cut mine. The length and width will be at your discretion. For mine, I made a 2″ wide and about a yard in length.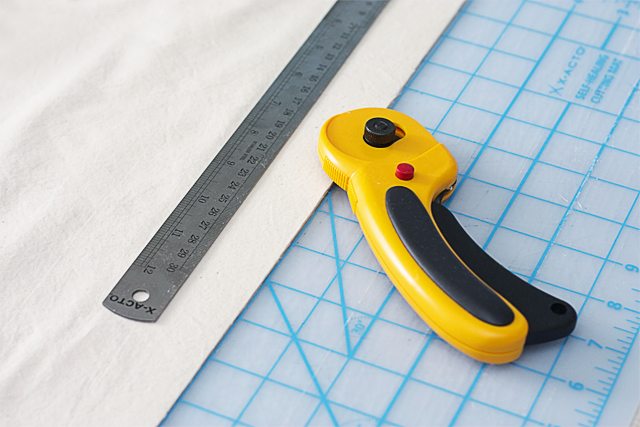 Two: Fray the fabric. This is optional, but I love how the frayed edges give the fabric a little more dimension.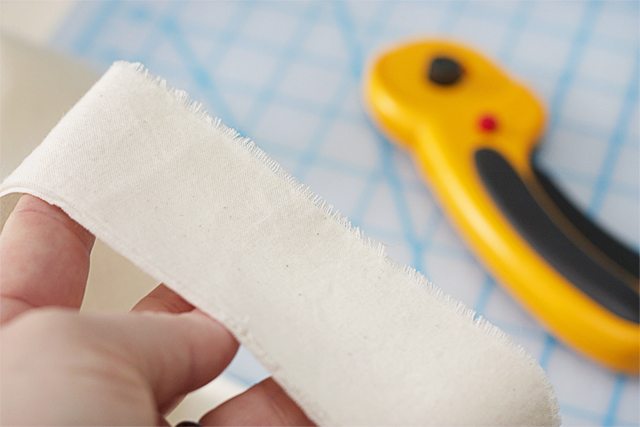 Three: Stamp your fabric! You're ready too add the design by using your stamps of choice and colorful ink pads. It's always helpful to keep a piece of paper or scrap paper close by to test your stamp and ink pad before applying to your muslin. Ink up your stamp and start stamping!
Note: I tried this using a number of different ink pads and the Memento Ink Pads seemed to work the best and dried quickly. I have no affiliation with them, just speaking from experience. I purchased mine at JoAnn.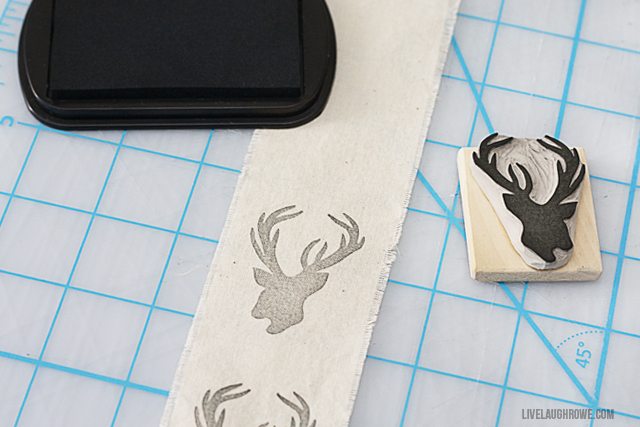 Before you know it, you'll be done!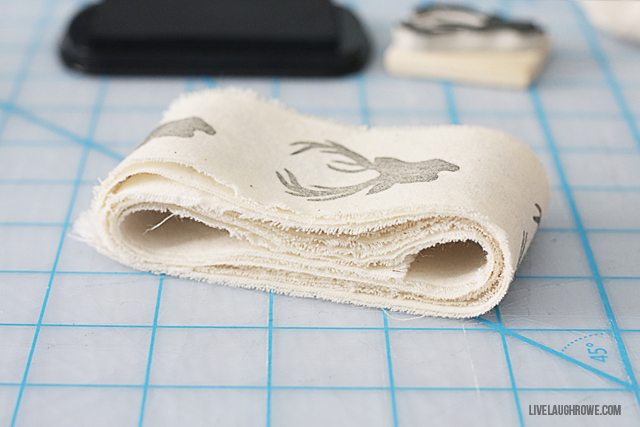 Isn't that a lovely sight? Swoon worthy if you ask me! I like to wrap mine around manila gift tags too. A fun presentation for your handmade stamped muslin fabric too!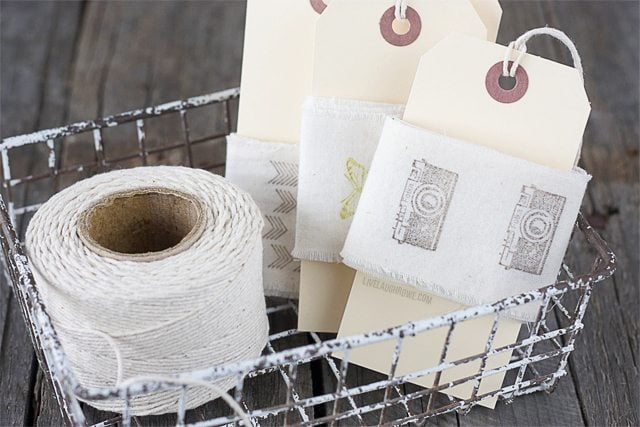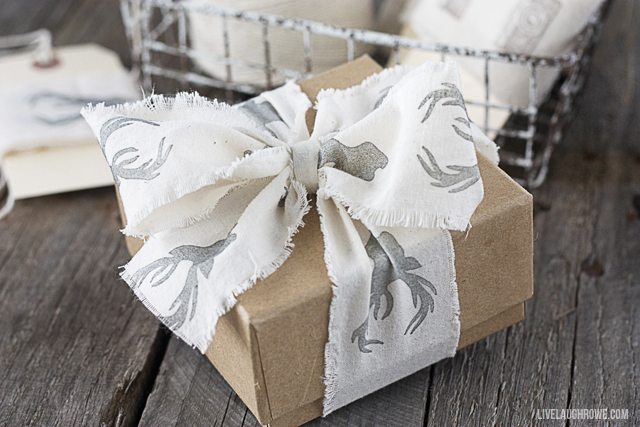 Beware! This is an addictive craft. They're great for gifting to a friend or adding a little extra TLC to a package! Not up for buying all the supplies and making these yourself? No worries!

Be sure to visit with me here too:
Facebook | Instagram | Pinterest | Twitter | Google+