Seed Packet Printable for May Day
Every year May 1st comes and goes. And every year I continually forget to do something creative and share a May Day printable with all of you (insert facepalm). So, this is the year, friends. Yep, I may be cutting it close but I'm finally doing it. Yay me. Today I'm sharing a seed packet printable with you and I'm kind of in love. In short, I can't wait for May Day.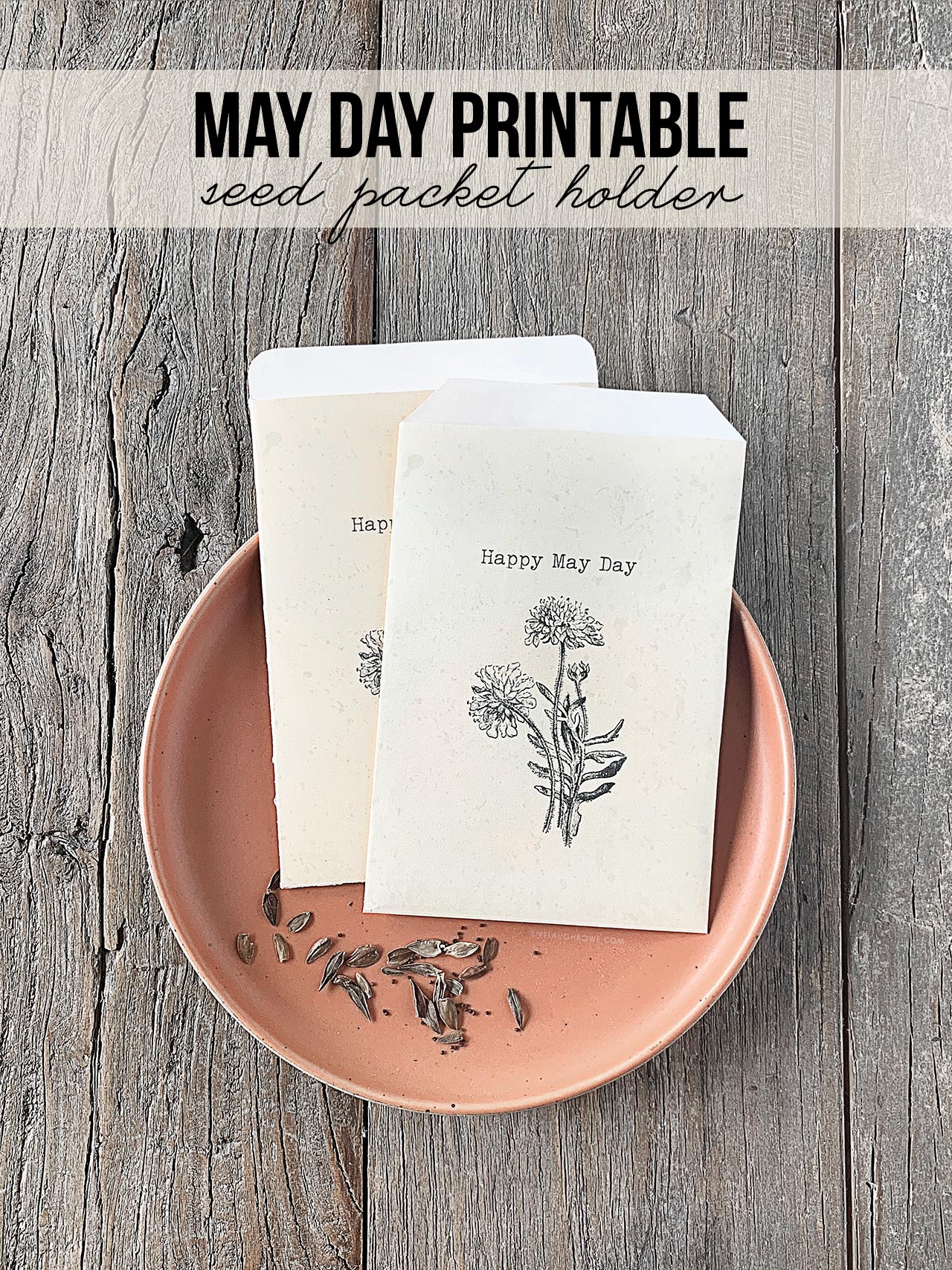 Small flower arrangements seem to be the go-to for May Day gifts. Nevertheless, I thought this seed packet printable might be a great option for those who want a simpler May Day gift idea. And it's great for procrastinators too. Right?
Most importantly, it's a sweet and thoughtful gesture on the 1st day of May (also known as my birthday month).
"Another May new buds and flowers shall bring:
Ah! why has happiness no second Spring?"
-Charlotte Smith
Earlier this week, I ran to our very small local hardware store and picked up a few flower seed packets. Subsequently, I was able to ensure that the printable envelope would hold a seed packet.
Ummm yeah, the original envelope I planned to share was too small.
So, after making a few adjustments this envelope should hold most seed packets. However, this printable could also be used to hold a special mixture of flower seeds if you decide to go that route too. In other words, this seed packet printable can serve two purposes. Winning.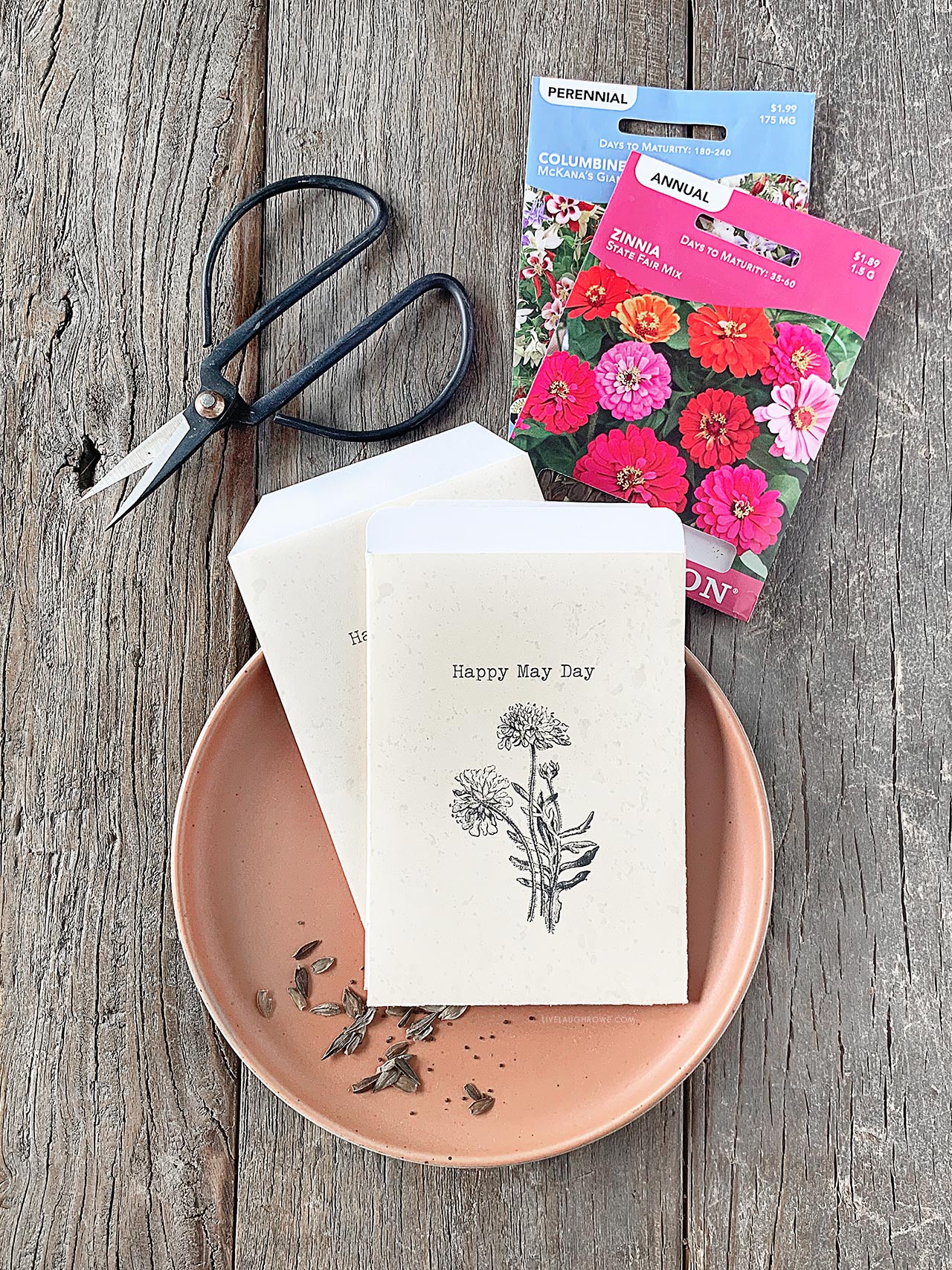 I'm sure some of you are confused with the envelope for the envelope. Haha. Whatever. And, yes, I'm sitting over here entertaining myself.
Regardless, I hope you're able to put today's printable to good use. Be sure to share it with your gardener friends too. It certainly is a fun and simple way to say Happy May Day to your friends, family, co-workers, teachers, etc. Enjoy.
May Day Gift Idea
Supplies:
Printer
White Paper or White Cardstock
Scissors
Bone Folder, optional
Glue Stick
Flower Seed Packets or Seeds
Stapler or Tape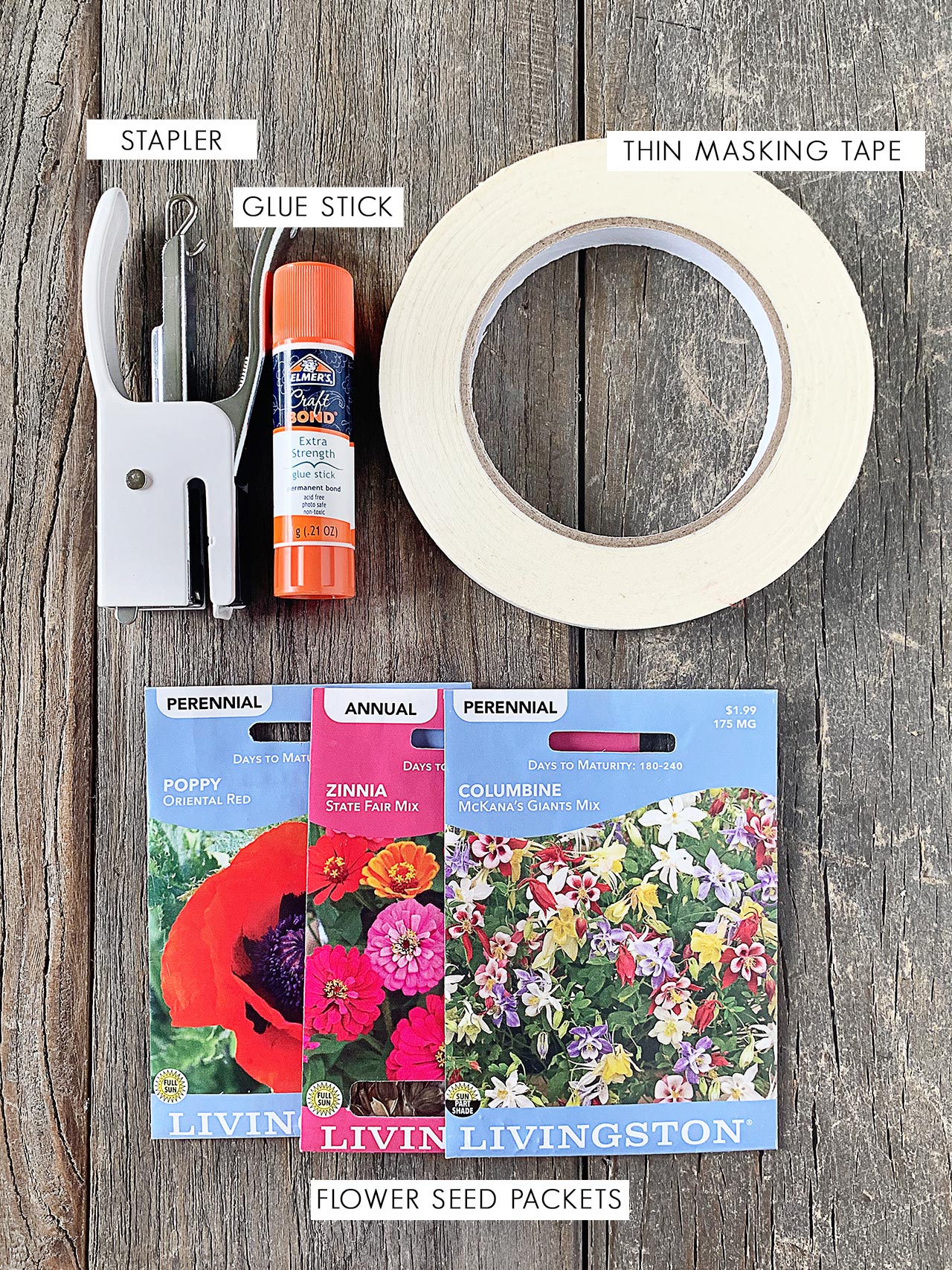 Step One:
Print the seed packet printable (see below) onto white paper or white cardstock.
Step Two:
Cut the packet/envelope out using scissors and fold at creases.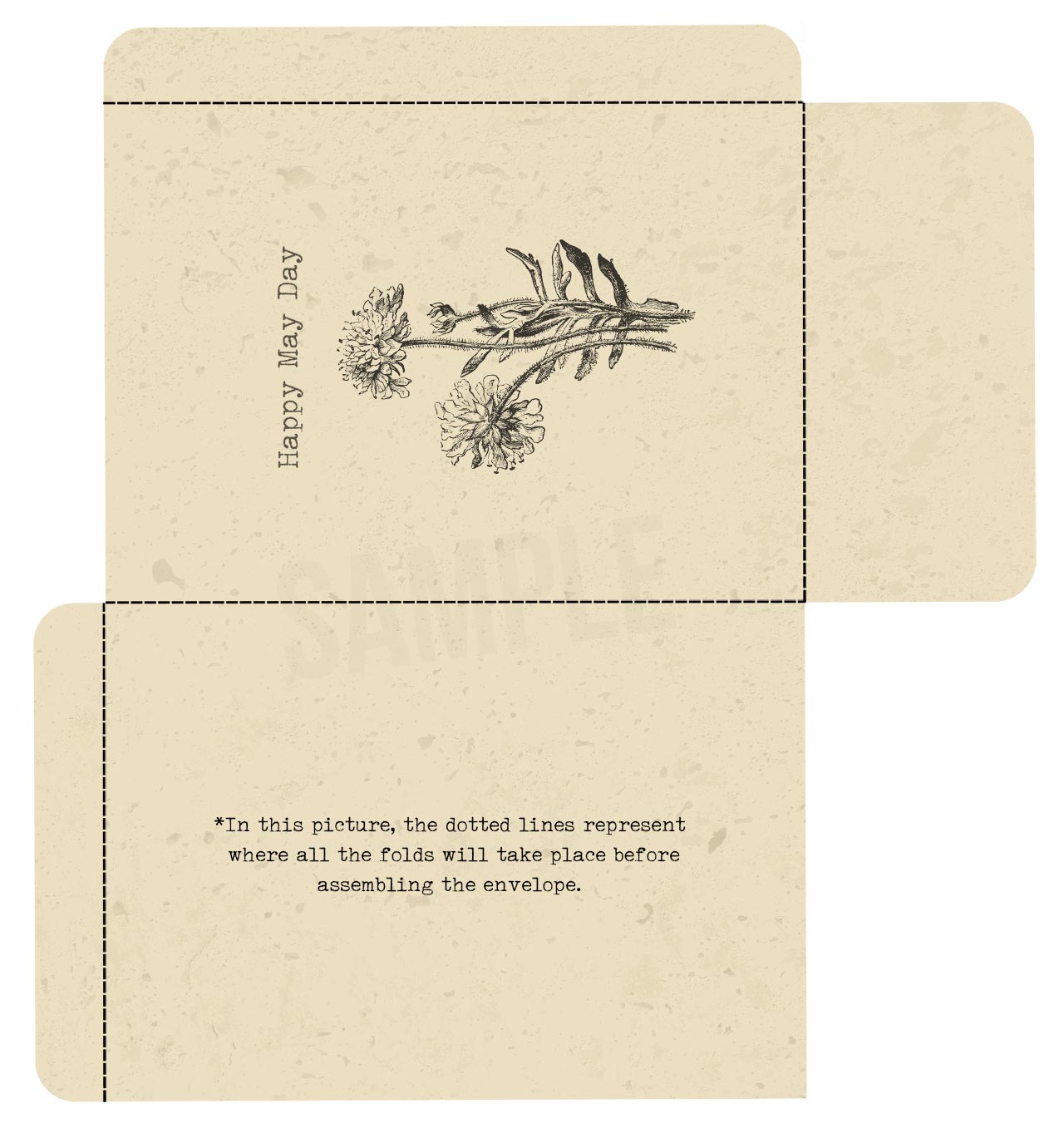 Tip: If you're printing on cardstock, using a bone folder on the creases will keep the folds much cleaner.
Step Three:
Using your glue stick, place glue on the side and bottom flaps, then seal and press down firmly.
Step Four:
After that, place flower seed packets into the seed envelope that you completed assembling.
If you want to create your own seed assortments, I wouldn't recommend placing the seeds directly into the seed packet printable that I've provided. In addition, you could possibly place it in a small bag or coin envelope first.
Step Five:
Seal the envelope with glue, a stapler, or tape (washi, masking, etc). For example, I used a thin masking tape and a stapler as you can see pictured below.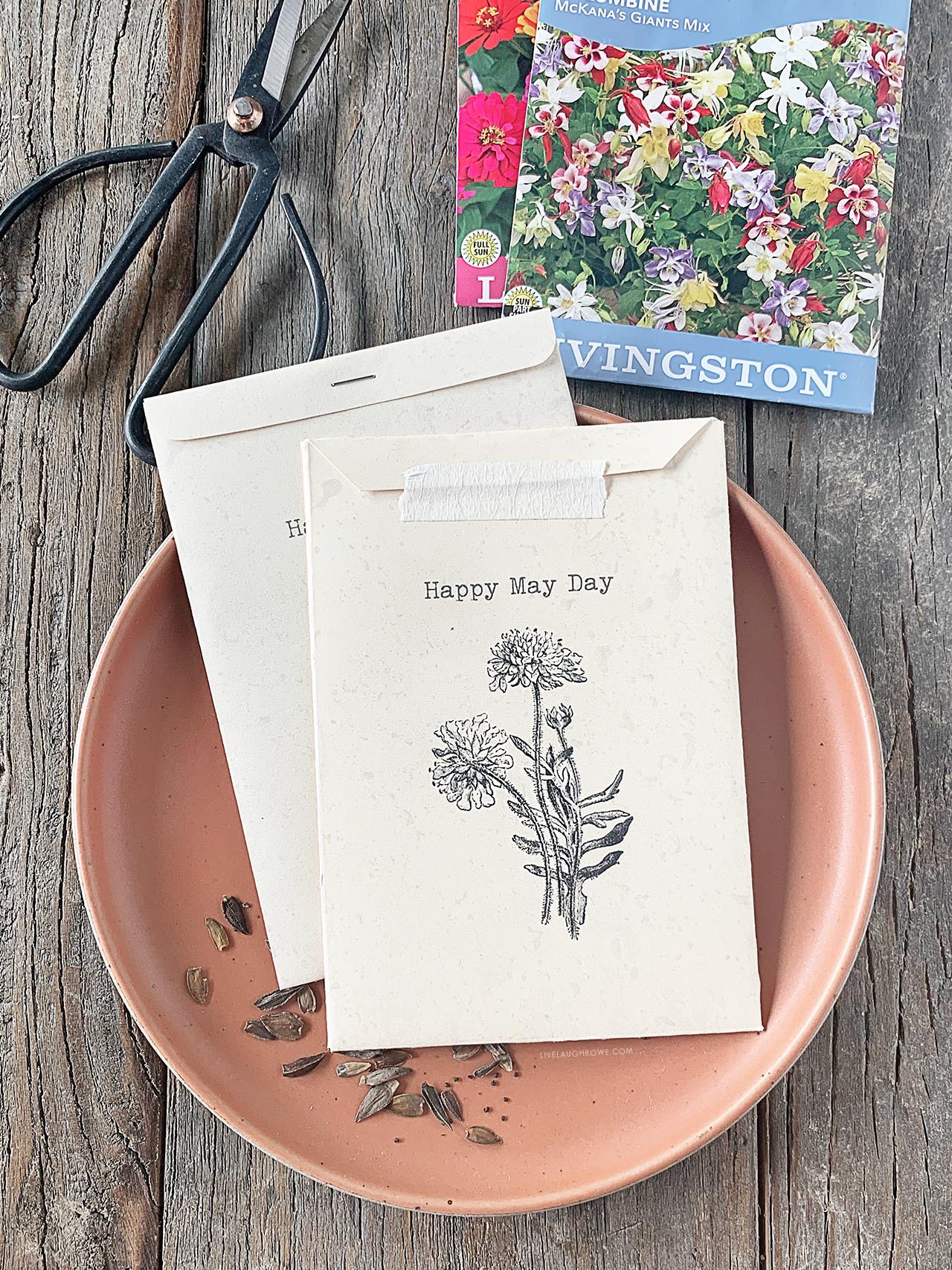 Other floral printables:
Spring Flowers in a Watering Can
Floral Bouquet Coloring Sheet
Spring Botanical Prints
Floral Birthday Gift Tags
The Printable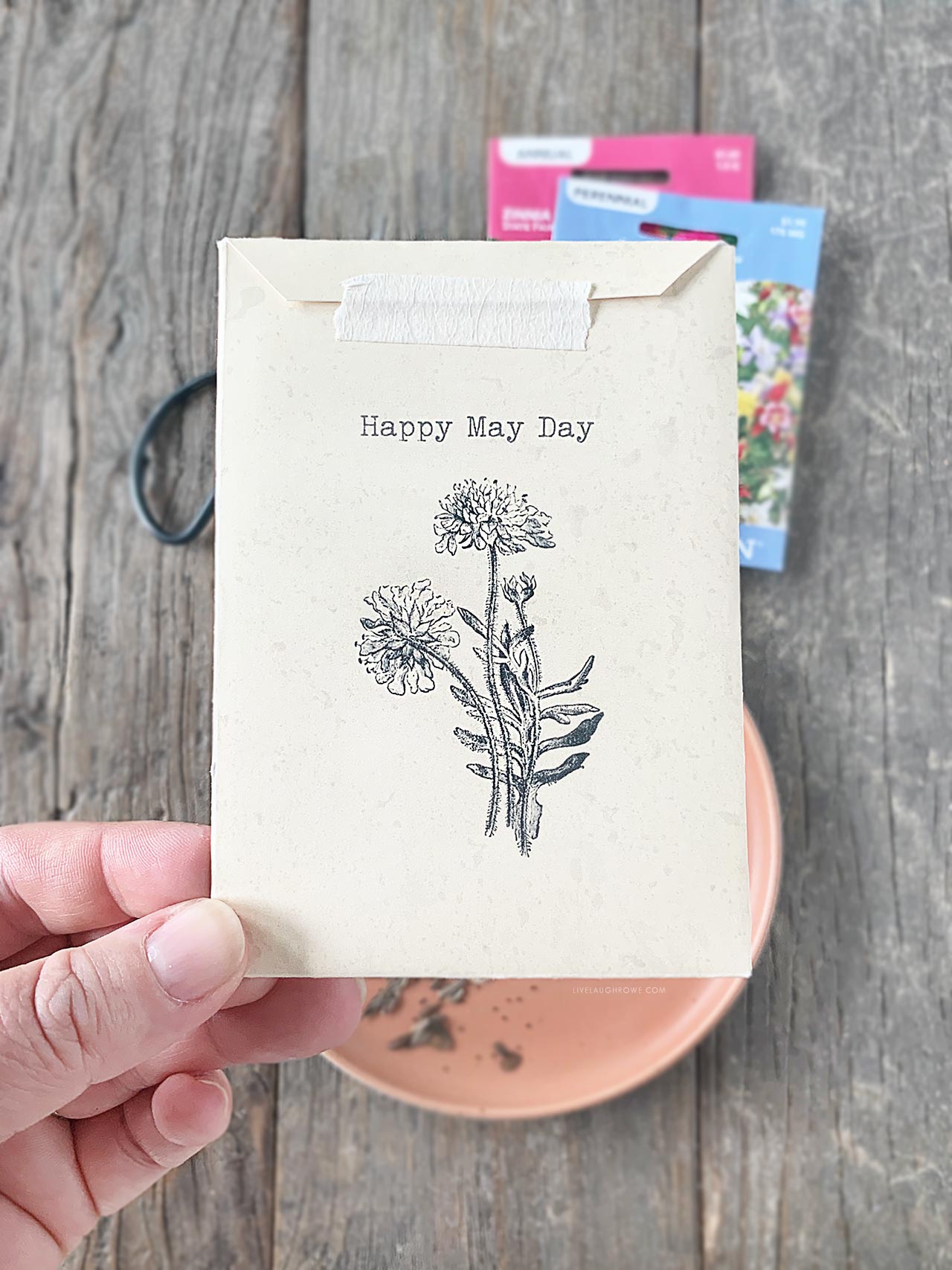 Please Note. Printables and downloads designed by Live Laugh Rowe are for PERSONAL USE ONLY. So, please do not alter the file or claim it as your own. Not intended for resale. Nor are the printed versions of this file.
Connect with Live Laugh Rowe!
Facebook | Instagram | Pinterest | Twitter
Hugs and Blessings!