It feels like it's been forever since I shared a craft with all of you… a couple of weeks anyway. So, I'm pretty excited to have something new to share today. Decorative trays seem to be a very versatile and functional piece in home decor. Remember my pallet serving tray? Gosh, I love that tray! I used it in my Christmas decor this year too! I've seen so many versions of decorative trays, some using frames, marble, and pallet wood (ahem). I thought it was time to try my hand at another tray — a decorative tray, and this one was going to have leather handles.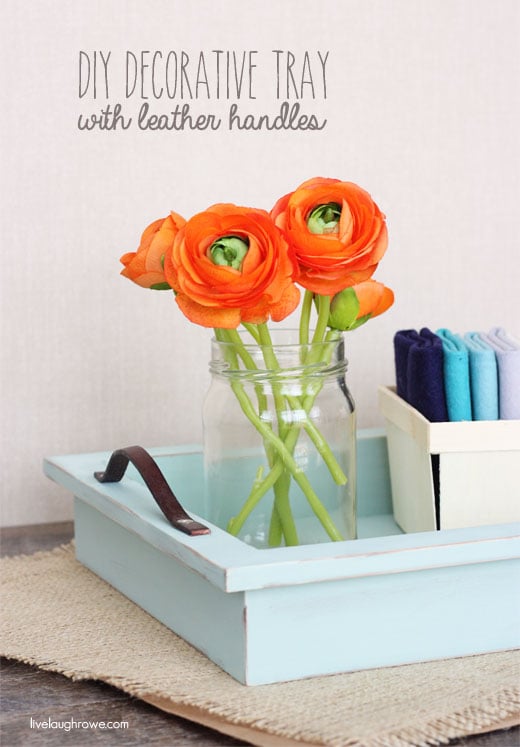 Recently, as I was browsing through Consumer Crafts website, I saw a shadow box and thought it might make a great tray! I liked that it had a little depth. I also wanted to try making it with leather handles. I was tickled silly as to how fantastic it turned out. Let's take a look at how it came about.
Supplies for DIY Decorative Tray:
8.5 x 11 x 1.75″ Unfinished Wood Shadow Box
Paint (color of choice)
Foam Paint Brushes
Leather (I used a leather bracelet)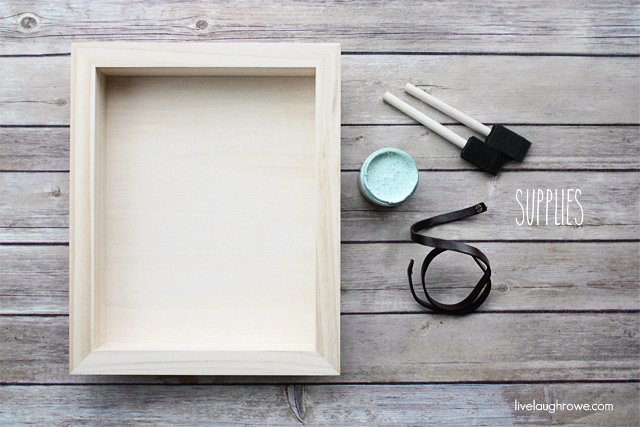 Ready? Here we go! It's pretty simple..
Step One: Paint the Shadow Box
I decided to use a chalk paint Maison Blanche Furniture Paint in Creme de Menthe. I wanted to use more of a mint green, but didn't have any on hand and didn't want to run out (lazy, I know).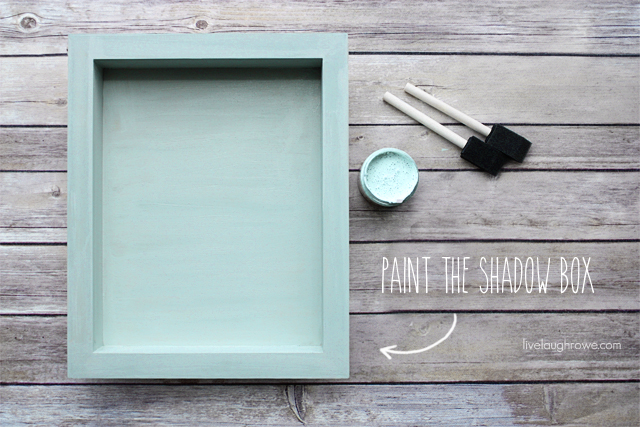 Step Two: Sand and Stain
This step is optional. I used a fine sand paper and sanded all of the edges. Then added a some 'stain', my version of stain for a project like this is down brown acrylic paint. I rub it along the edges with a damp cloth. I think it adds a little extra character.
Step Three: Prep and Attach Leather Handles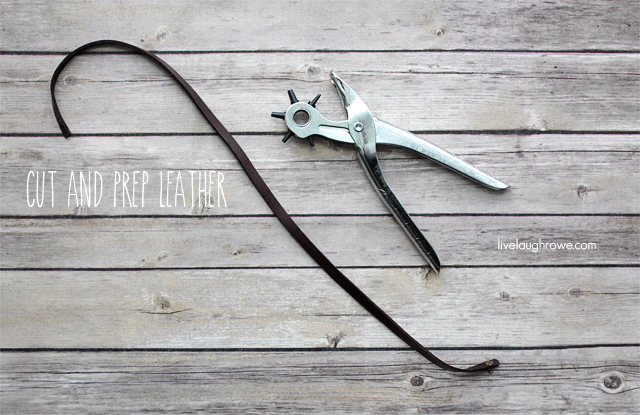 I cut two 6″ pieces of leather and used a leather hole punch tool to prep the holes in the leather. The hubs drilled small holes in the box where I wanted the handles to go and we then used the post/stud of some rapid rivets I had on hand to attach the handle to the shadow box.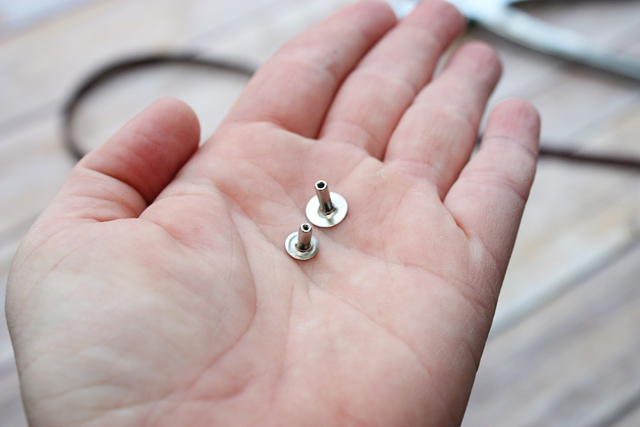 Add a dab of wood glue for extra strength, (this is optional). Once everything is ready to go, you'll tap each post/stud into place. We're done! Here is a closer look at the attached leather handle (see below). I personally think the stud/post looks pretty awesome!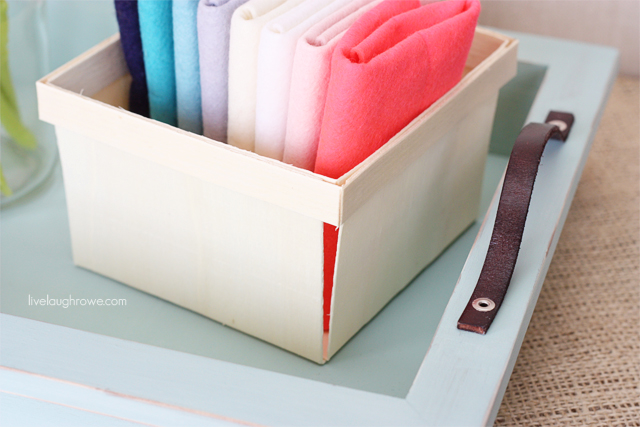 I think it turned out lovely! What do you think? And, as I stated earlier, it's so versatile and functional. It could be used in the bedroom, living room, craft room or even the bathroom. You could paint it in any color and/or attach a different handle that fits your style — oh the possibilities!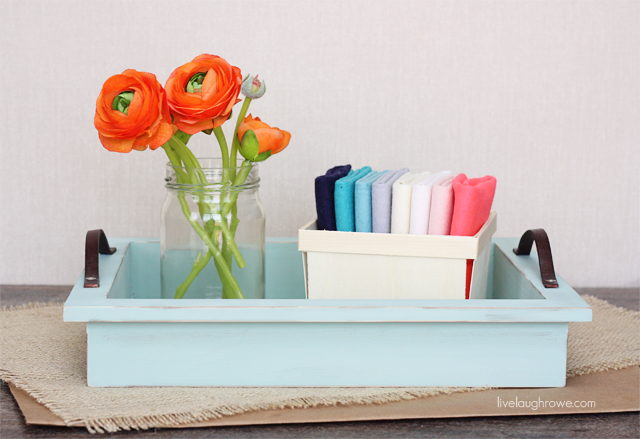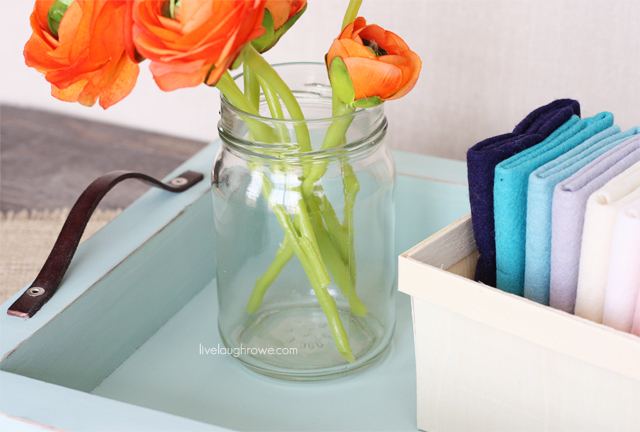 I think this tray suits those ranunculus perfectly too, don't you?
I'm thinking these will make great gifts too.
Well, I hope you're feeling inspired! Happy crafting, sweet friends.
Linking up to Between Naps on the Front Porch.
Subscribe to Updates | Like on Facebook | Follow on Pinterest