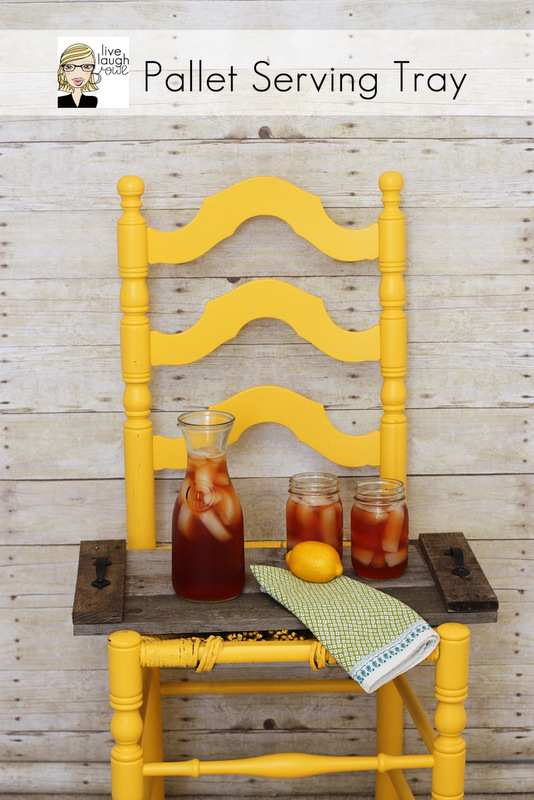 Another simple and functional pallet project. Remember my Pallet Planter Box? Well, I wanted to put that pallet to use again and I thought some of it might make a fabulous pallet serving tray. I had a complicated one in mind with a small lip around the entire tray; however, my handy dandy hubby sketched this out out for me and I thought — PERFECTION!
What are we waiting for?
Let's get this project started!
.
Supplies: Mitre Saw, Pallet, Drill, Screws and Hardware of Choice.
The first thing you'll want to do is cut three bottom pieces. We cut ours at 22″ inches in length. Line them up and measure what your two braces will need to be. The width of a pallet board can vary. Ours measured at 11-1/2 inches in length. Place them vertically on each side of the three horizontal boards (as pictured).

Can you see all the drips of sweat from my ever so helpful hubby?
What a guy!?! It was such a hot day. Thanks, babe!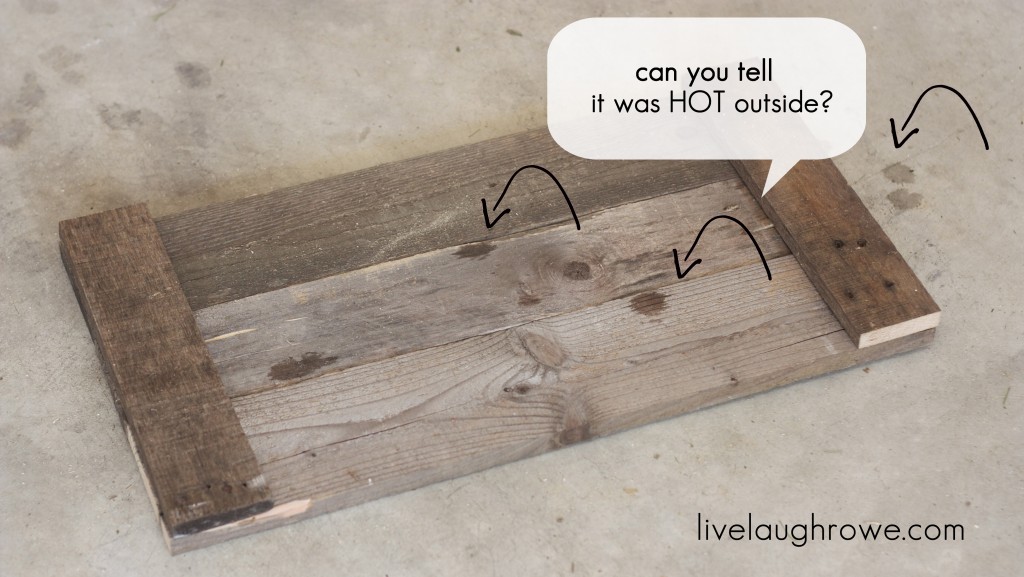 Once everything is lined up and even — you'll want to flip the pieces over, so you can screw the bottom boards into the braces. You'll need at least six screws, three screws for either side of the tray. Place one screw on each of the three boards, ensuring they inserted into the brace pieces as well.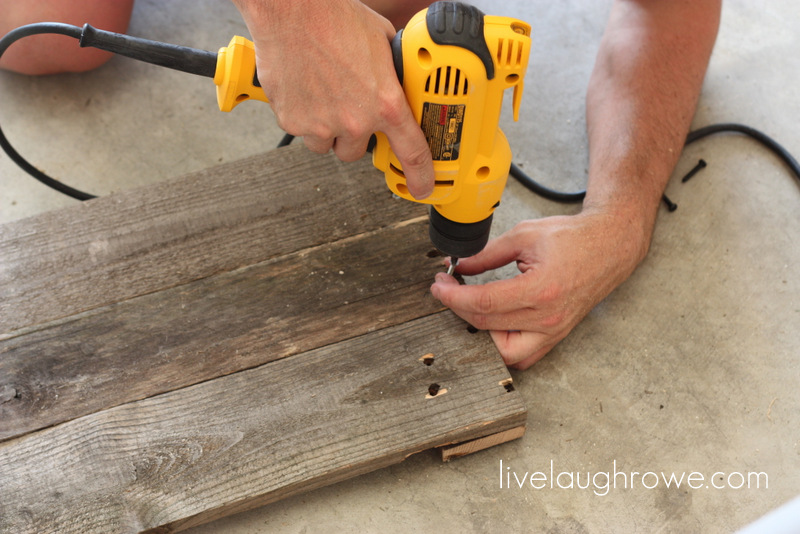 Flip the tray over (again), grab your hardware and attach.
I found these black antiqued looking drawer pulls at Lowe's for a little over a dollar a piece.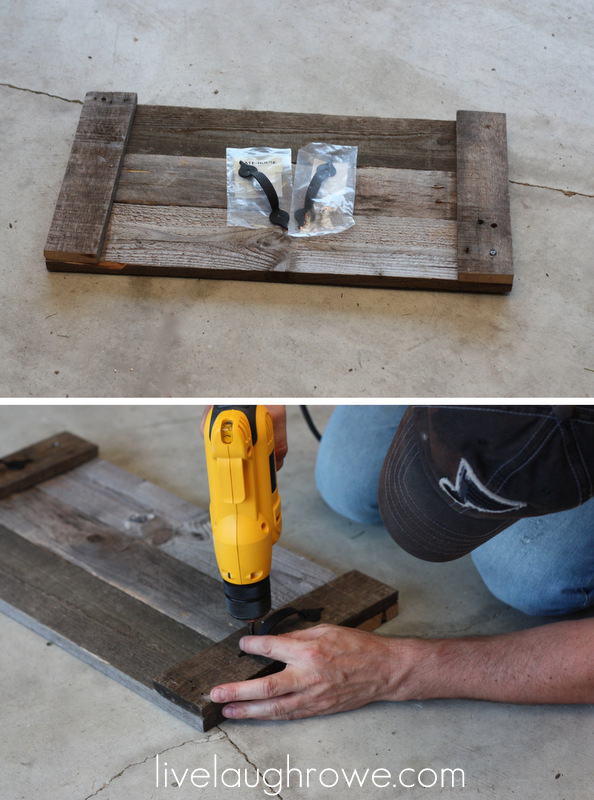 That's it! We're done!
Perfectly rustic, functional and unique.
What do you think?

.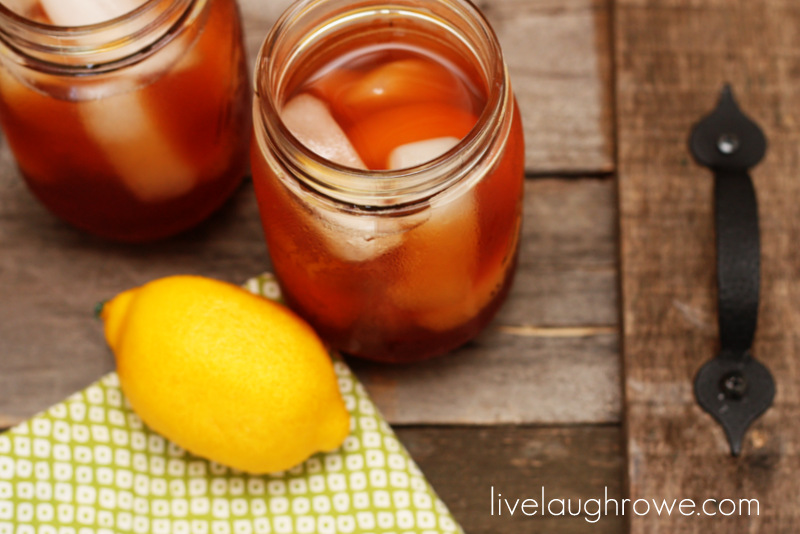 Great for Indoor or Outdoor use!

.




.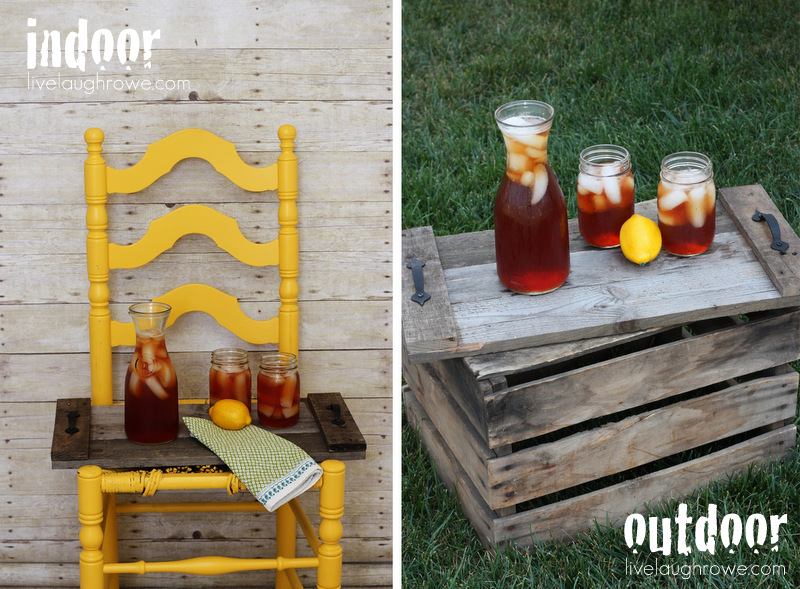 Be sure to visit with me here too:
Facebook | Instagram | Pinterest | Twitter | Google+