Did any of you set weight loss goals for the New Year? I'm always hesitant to do it, because if I don't lose the weight, I feel like I've failed. However, I did write it down as a goal this year — and a couple of weeks ago I joined Weight Watchers (WW) again. So, I'm on the right track and smoothies are now a big part of my diet. This Dairy Free Blueberry Spinach Smoothie is a great recipe to keep on-hand for any meal or even an afternoon snack! Plus, I'm sharing two different dairy free versions.
Dairy Free Blueberry Spinach Smoothie


Since starting WW, I've been drinking smoothies almost every day. Most of my smoothies are made with milk and frozen fruit — and when I need the extra boost of protein, I add a little whey protein powder to the mix. If I could, I would drink a smoothie from the Tropical Smoothie Cafe just about every day (thanks for introducing me to that amazing deliciousness, Katie… wink wink). But, they really don't fall within my allotted points. Womp womp womp.
Here's the thing, I honestly don't eat enough fruit, so smoothies really help me to boost that intake. If you're not a big smoothie fan, try different variations to see what might work for you. You might like more vegetables in your smoothies than fruit, or vise versa. There are so many different recipes out there and you can truly add your own special touch to any of them!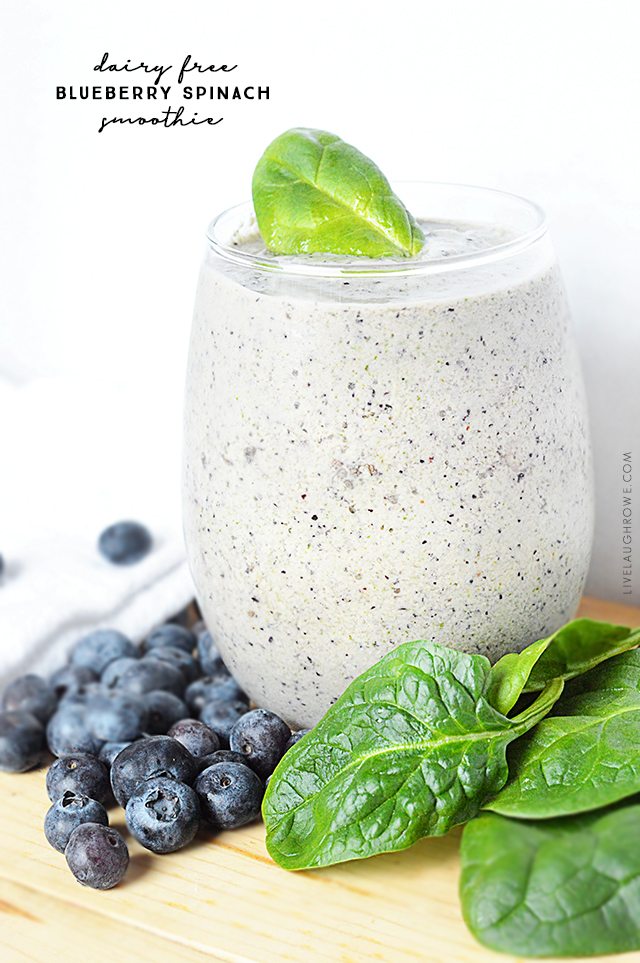 Anywho, I'm super excited to share a dairy free smoothie option with you today. This is a first, but I hope some of you who might have some dietary restrictions can appreciate this one.
If you like mixing your fruits and veggies into a smoothie drink, then you're sure to enjoy this recipe — and as I mentioned in the title of the post, there are two recipes for this Blueberry Spinach Smoothie. And guess what? They're BOTH dairy free.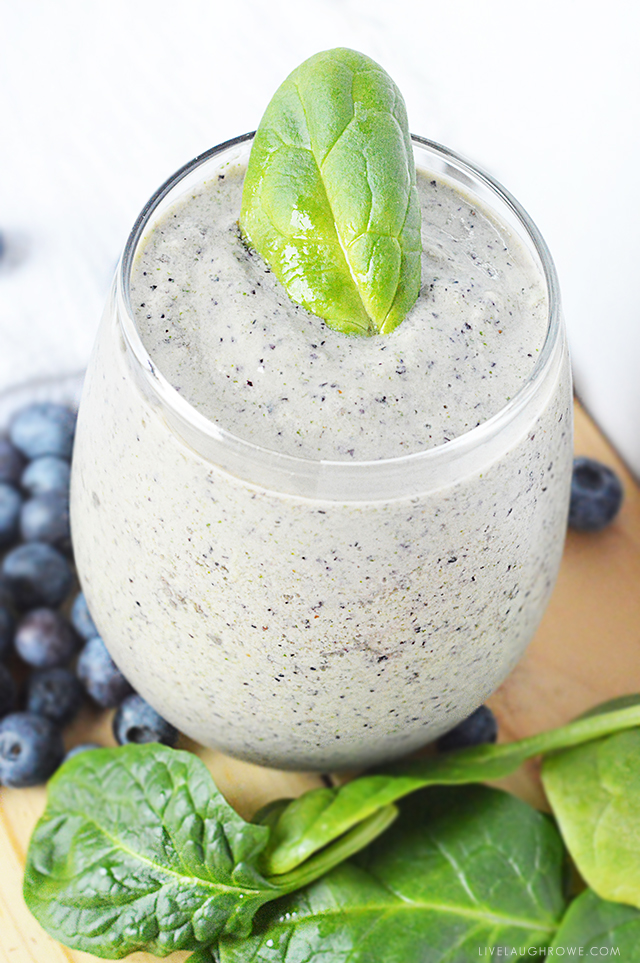 So, with a few simple ingredients and a blender, you'll be ready to roll with one of the following smoothie recipes. Enjoy!!
Blueberry Spinach Smoothie I
Ingredients
4

oz

Lactose Free Blueberry Greek Yogurt

5

pieces

ice

1/2

cup

fresh spinach

1/2

cup

fresh blueberries

1/2

cup

almond milk
Instructions
Combine all ingredients in blender and blend until smooth.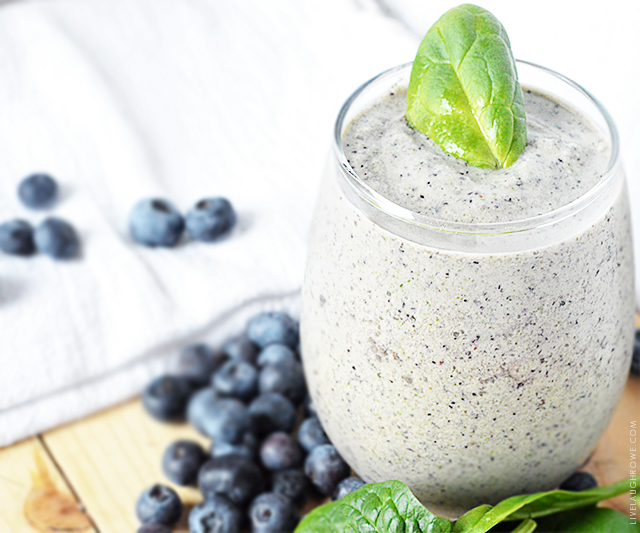 "Of course, smoothies alone won't fix a poor diet, but
they can make a good addition to a healthy diet…"
-quoted from OneGreenPlanet.org
As I mentioned, both of these versions of the Blueberry Spinach Smoothie are dairy free. The first one used yogurt and almond milk. Here's another great version to try using grape juice!
Blueberry Spinach Smoothie II
Ingredients
4

oz

White Grape Juice

8-10

pieces

ice

1/2

cup

fresh spinach

1/2

cup

fresh blueberries

1

tbsp

honey
Instructions
Combine the first four ingredients. Blend until smooth.

Drizzle honey into your mixture and quickly blend again.
One of my all-time favorite smoothies is this Mango Smoothie. It's so good! Do you have a favorite smoothie recipe? Be sure to let me know in the comments!

Be sure to visit with me here too:
Facebook | Instagram | Pinterest | Twitter | Google+