Determined to get a handle on the monthly budget? Needing to streamline the process? Here's how we're starting the New Year right by Budgeting with EveryDollar™.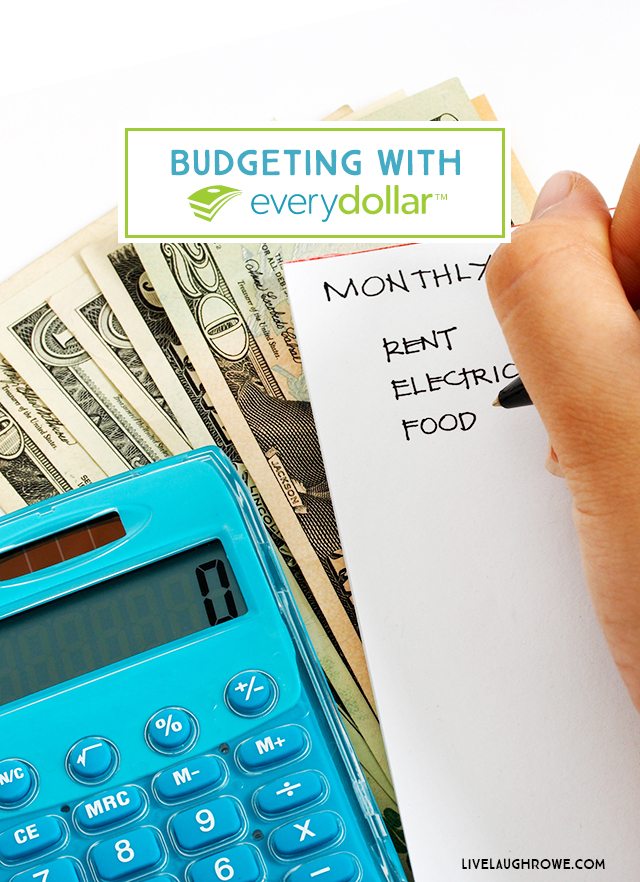 Managing finances can sometimes be a challenge, not to mention a time-consuming task. Folded receipts in your wallet, crumpled ones in your pocket, and the "what did I do with that receipt" question are a daily occurrence. Never mind the questions of how much did we spend this month on groceries, restaurants, etc.
We have a different way of doing our finances. In a nutshell, we have a three-bank account system: one account is where our paychecks are deposited, the second is a monthly expense account where, at the beginning of each month, we transfer in our monthly budget income from the previous months paychecks (we are one month ahead of our income deposits), and the third is a credit card account where we transfer in all charges from the monthly expenses account. It's a system we've been using for many years.
But even the best of systems is difficult to manage when two people are doing the spending. There needs to be a central location where the monthly finances can be managed and viewed. One of the biggest problems we've had with managing a budget is where to store it so it is accessible to both of us. We tried the paper budget route, but erasing and updating the paper was so 1980's. We even tried sharing a spreadsheet on Google Docs, but once again it was a laborious task of manually managing the data in a spreadsheet.
Recently, we were introduced to EveryDollar and we love how accessible and easy it is! Having access on the computer or the iPhone app provides options for budgeting on the go too. With over 1 million users, we were excited to see what it had to offer!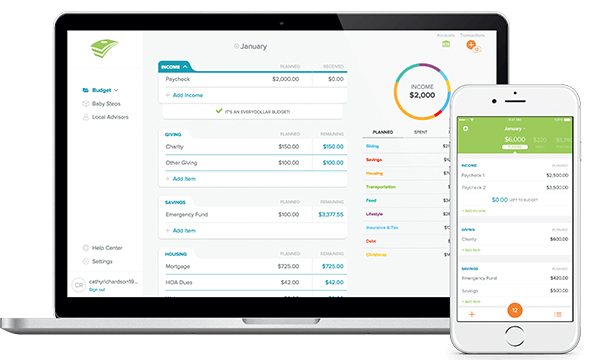 The provided template can be used as-is because it is very inclusive of all categories of day to day expenses, or you can customize it by easily creating your own Income or Expense groups or adding and removing items within those groups. And once your budget is set up, Everydollar.com can copy it from one month to the next.
Once the budget is set up, you link your bank accounts and manage the transactions the software imports from those linked accounts. In our case, we linked only to the monthly expense account because is is the central account for all our spending. The other two accounts are simply "holding" accounts.
Below is a snippet from a sample budget we set up so we could share a screenshot with you. You can see at a glance the total income for the monthly budget and the percentage of income each category consumes.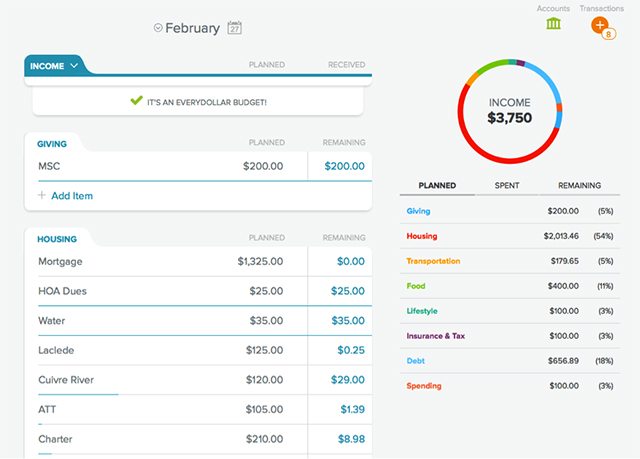 What makes this software a pleasure to use is the ease at which you manage the transactions. From the transaction list, you drag and drop each individual transaction in to its appropriate budget category and the software automatically calculates total spent and remaining budget. You can also split the transaction across multiple categories.
So far, we love it! EveryDollar is simple and intuitive for those of us who do not like reading pages and pages of instructions just to get a simple budget up and running. We're looking forward to digging our heels in and learning more ways to use this application — and we plan to share that with you too! Stay tuned… and be sure to visit EveryDollar.com to see how it can assist you with your budgeting needs.


Be sure to visit with me here too:
Facebook | Instagram | Pinterest | Twitter |Google+
Linking up to Between Naps on the Porc
This is a sponsored post from EveryDollar and Ramsey Solutions; however, all opinions are my own. We are loving this software and think you will love it too!