I'm cutting it a little closer to the end of the month for the March 2016 Printable Calendar. I'm a little slower on the computer these days, but I'm super excited to have it ready for you today! (And the crowds go wild).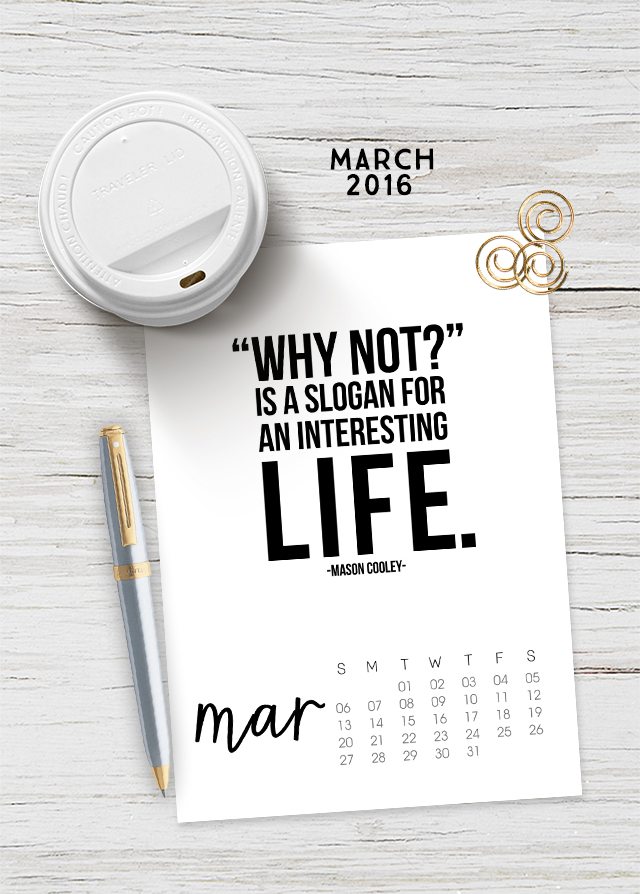 Can you believe that we're almost three months into the new year already? Wow! It feels like we just celebrated New Years Eve. I have a confession. Since I had surgery in January, I'm a bit relieved to see the time flying by — that means I'm that much closer to the end at the light of the tunnel (wink). I hate for time to go by too quickly; however, when you're healing and going through physical therapy — you just want to get through it. Anywho, enough about that…
I love this month's quote:
"Why not?" is a slogan for
an interesting life."
(Mason Cooley)
What do you think? I think sometimes it's good to push boundaries and say, "why not?" Imagine some of the incredible things that might come of saying those two simple words. Of course it's taking a risk — but sometimes we all need to take them! I hope you're inspired this month to take a risk and ask "why not?" on occasion.
*Please Note: All printables and downloads designed by Live Laugh Rowe are for PERSONAL USE ONLY. Please do not alter the file or claim it as your own. This file is not intended for resale, nor are the printed versions of this file.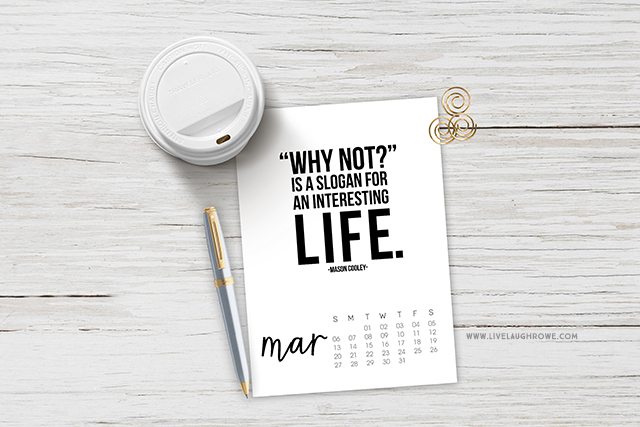 Don't forget that you can cut the quote off the of these calendars for 5×5 printable wall art too! They would make great gifts as well.
Did you know that this DIY Wooden Clipboard Frame is a great way to display your monthly calendars too!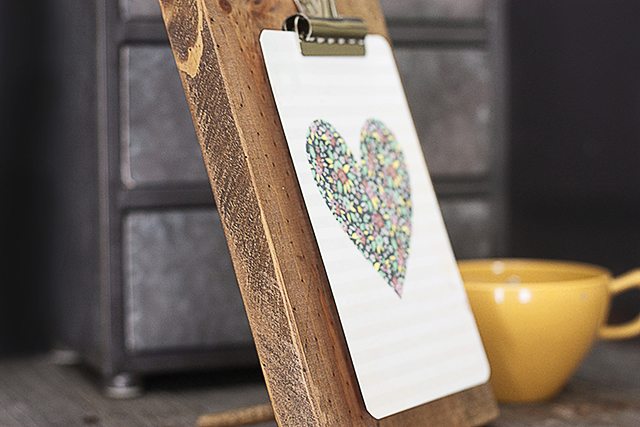 Here's to March and a little bit of risk taking! Be sure to check back towards the end of March to snatch up your April calendar too!

Be sure to visit with me here too:
Facebook | Instagram | Pinterest | Twitter |Google+
Linking up to Between Naps on the Porch