Back in February, we shared a short bit about how we were going to start Budgeting with EveryDollar. Now that we've put it to use for a few months, we thought we'd share how managing our finances is going. For most of us, managing finances isn't our favorite thing to do. It can be incredibly tedious. EveryDollar™ has proven to really help us keep things on track in one place without paperwork and spreadsheets.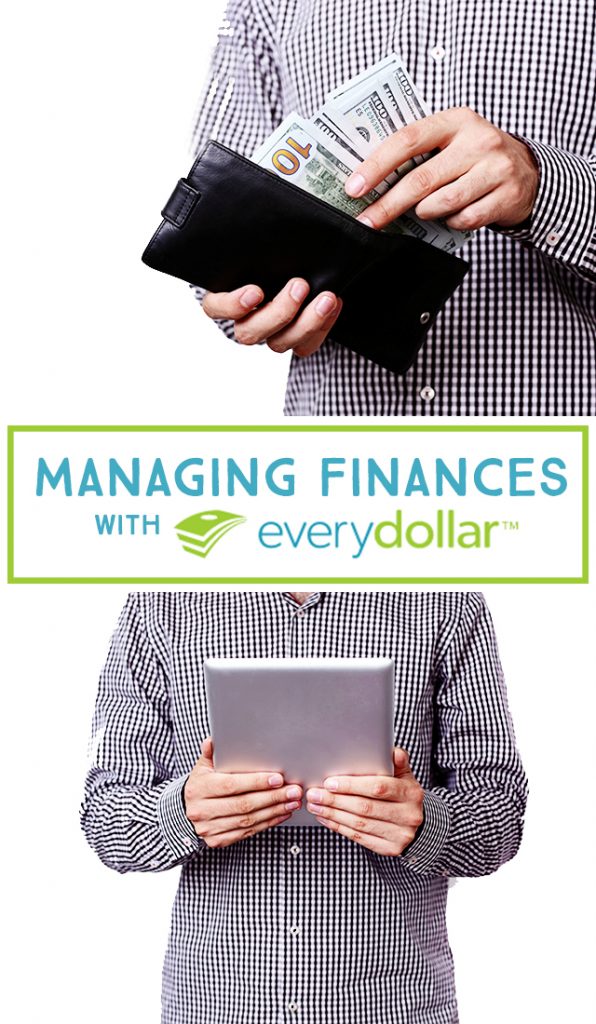 Have you had a chance to check it out? EveryDollar has proven itself to be simple and intuitive. A quick recap if you're unfamiliar with it. EveryDollar is free budget software accessible from your computer and iPhone. It's a great way to take back your budget and start saving!
As you may be aware from previous posts, we like to segregate our money into three bank accounts:
1) a Direct Deposit account where our paychecks are deposited
2) a Monthly Expenses account for the day to day expenses (or monthly budget)
3) a Credit Card account to transfer any spending placed on credit.
At the beginning of each month, we transfer our total budget amount from the Direct Deposit account into the Monthly Expense account, so at the start of the budget the Monthly Expense account has the total amount of our budget, and both the Direct Deposit and Credit Card accounts will show a balance of $0.00. As the Monthly Expense account balance goes down, the Credit Card account balance goes up as we transfer credit spending to its account. Make sense?
Notably absent from our monthly budget is a savings account. We'll get to that in just a few minutes….
Confession. Unfortunately, we've found ourselves slacking in the credit spending transfer department. Managing those transactions depended on us being diligent in transferring each individual transaction from one account to the other (sometimes we get busy, or a little lazy, and we let those individual transactions pile up). EveryDollar to the rescue! We found that linking our actual credit card account (note: this is not the bank account labeled Credit Card) became much more convenient. The individual transactions now show up in the credit card account transaction list and we drag and drop from that list instead. To shore up the bank accounts, we can do a lump sum transfer from the Monthly Expense account to the Credit Card account and delete that transaction(s) from the list in EveryDollar. Genius, right?
We've found that EveryDollar offers flexibility to the user on how to manage those transactions, which is a win-win!
Now on to the savings account. Hands-down one of the best ways to save is to not see the money at all. Enter yet another account (hee-hee). For this purpose we have our savings account where any income above our budget gets deposited. For example, if we were to have a bi-weekly income of $1250 and a monthly budget of $2000 we break up our deposits where $1000 goes into the Direct Deposit bank account and any remaining income (in this case $250) goes into the "untouchable" savings account – you know, that "I have no idea what account you are talking about, dear" account. A benefit of this setup is the $1000 will always be deposited in to the Direct Deposit and will not fluctuate, but any income above and beyond $1000 will simply default into the savings account.
We like to budget under our means, so this is a pay yourself last strategy encapsulated in a pay yourself first budgeting system. How do you like to budget?
EveryDollar has made budgeting and managing our expenses much easier than manually entering each expense in a spreadsheet (and even having to manually transfer each expense as mentioned above), finding a central location for storing the budget, and the paperwork – ugh! You know what we mean, right?
I love that you can do it on your desktop or on the go too! And being able to drag and drop transactions (rather than entering them manually). LOVE!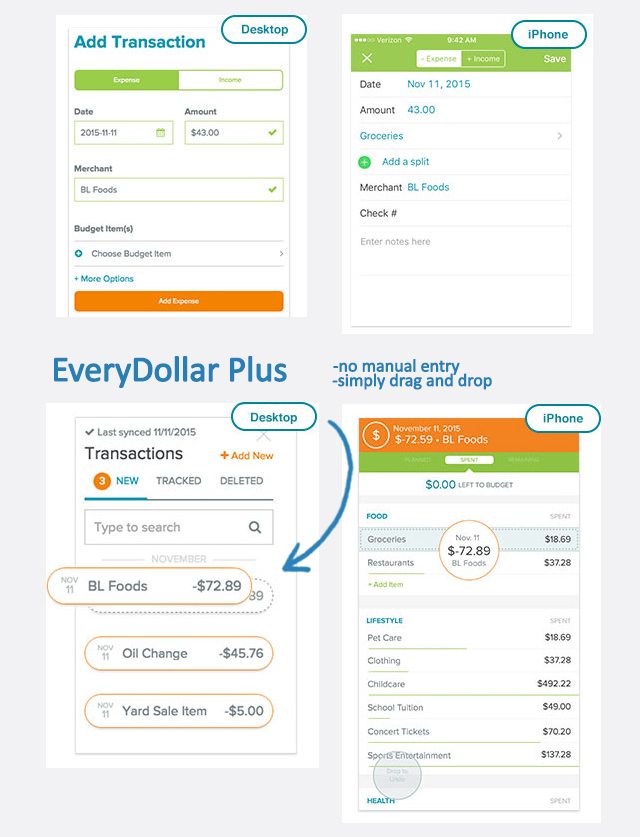 Managing finances can be tedious, let EveryDollar help you make budgeting easier!


Be sure to visit with me here too:
Facebook | Instagram | Pinterest | Twitter |Google+
This is a sponsored post from EveryDollar and Ramsey Solutions; however, all opinions are my own. We are loving this software and think you will love it too!