This post is sponsored by Pollinate Media Group™ and Jimmy Dean. All opinions are my own. https://cmp.ly/3/8vNxcO #PMedia #RedboxBreakfast
Do you have any special routines or ways to show your family that you love them? Maybe it's tucking a note in a lunch bag, taking out the trash or bringing the wife home some flowers. Growing up, breakfast was always a MUST. I remember before school the whole family would meet at the breakfast table. We ate together, read a devotion and prayed before we all headed our separate ways. To this day, I still think very fondly of breakfast. I may not have the kiddos to gather around a table each morning, but I do have the childhood memories!
Now as a wife, I like to treat the hubs to a special breakfast every now and again. Some days time is not on my side, so I like to keep some effortless (buy yummy) options on hand. I do that with Jimmy Dean Redbox Breakfast options. They are easy, and delicious — the perfect way to start your day. It's a win-win. For me, it's a quick breakfast served with love….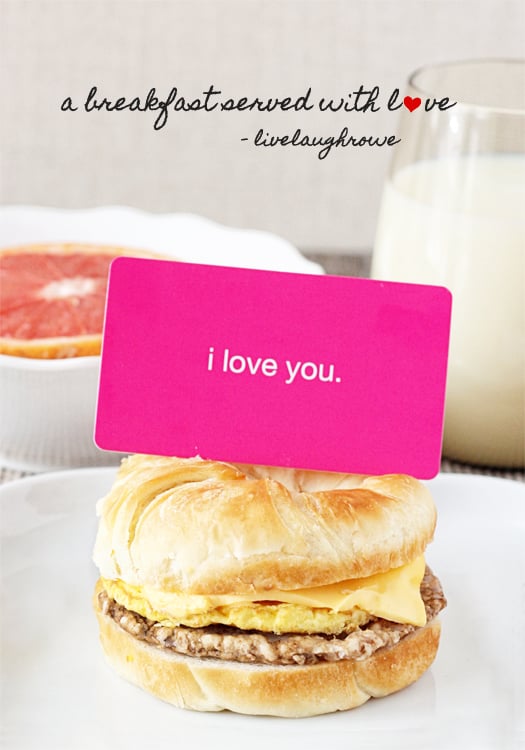 Sometimes it's served in bed and other times it's served at the table… but it's always a surprise. Why? Well, most week day mornings are early and rushed, so it's a yogurt or a granola bar packed in his lunch. On these days, he enjoys a yummy breakfast, I get to enjoy the satisfaction of showing a little extra love and appreciation to the hubs!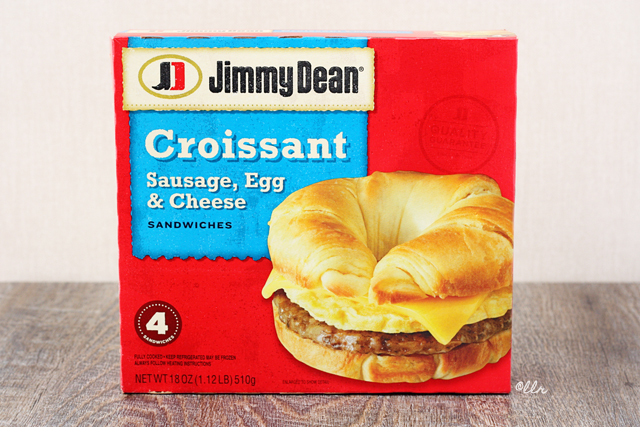 I picked up the Jimmy Dean Bacon, Egg, and Cheese Biscuit Sandwiches. They looked and smelled delicious! Paired with a side of fruit and a glass of milk, Steve's breakfast of champions was ready to go!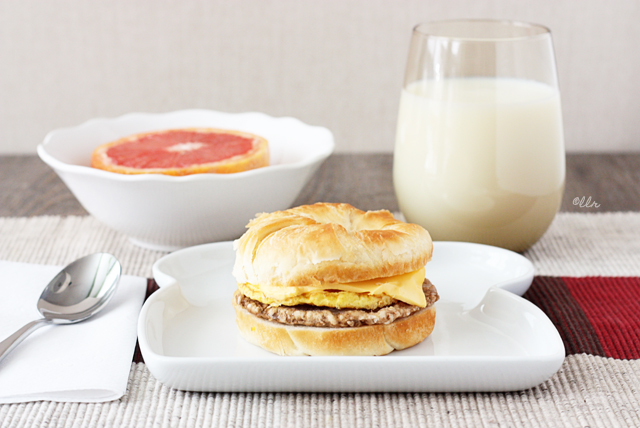 He loved it! And, you know, what? I love him! I am blessed to have him as my best friend and husband!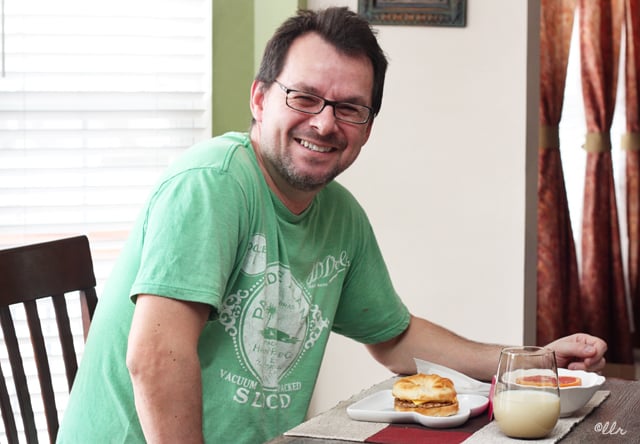 And, of course, Parker and Buster were close by begging for a taste of the Jimmy Dean goodness too! They know how to make us smile, that's for sure! Seriously, look at the cuteness?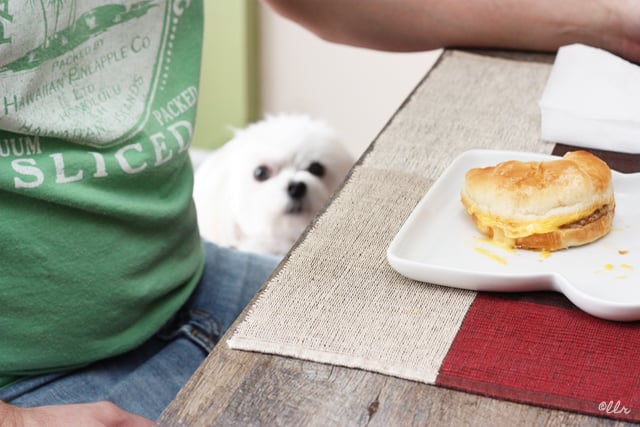 This breakfast was served with love and a delicious, effortless success! I have a happy husband and my heart was full of gratitude and satisfaction.
Other Jimmy Dean Redbox breakfast options that are available for purchase at your local Walmart include: Jimmy Dean Meat Lover's Breakfast Bowl, Jimmy Dean Sausage, Egg, and Cheese Muffin Sandwiches, Jimmy Dean Bacon, Egg, and Cheese Biscuit Sandwiches.
Stay connected with Jimmy Dean:
Website | Facebook | Twitter
Subscribe to Updates | Like on Facebook | Follow on Pinterest