Happy Monday! Did you have a lovely Valentine's Day? Mine started off with my weekly weigh-in, where I lost 1.6 pounds. Woot! I enjoyed a delicious dinner with my hubby and sister, where I enjoyed too much wine, good conversation and a mouthwatering filet. The day ended with a slice (or two) of Red Velvet cake too. It was a great day — I received sweet treats, cards and gifts that were unnecessary; however, I was reminded that I have so much to be thankful for and I'm overwhelmingly blessed to be surrounded by family and friends who have an unconditional love for me. I couldn't ask for anything more! I hope you can say the same.
Saturday was a very lazy day… and I enjoyed every single minute of it. I (literally) spent hours on the couch watching Sons of Anarchy. Yep, a show about a motorcycle club. HA! I rarely take a 'day-off', so when I do take advantage of them, they are pure bliss.
As the weekend was winding down, I prepared for my very first Pinterest Party, in collaboration with Hometalk and Michaels. It was small group of ladies, with a lot of crafty spirit. Everyone worked on different projects and some folks stopped in just to say hello. It was a fantastic afternoon and I thought I might share some of the fun with all of you. Wouldn't it be great if we could all sit around a big table together and craft the afternoon away? I think it would be so much stinking fun. Well, nonetheless, here is where this parties magic took place….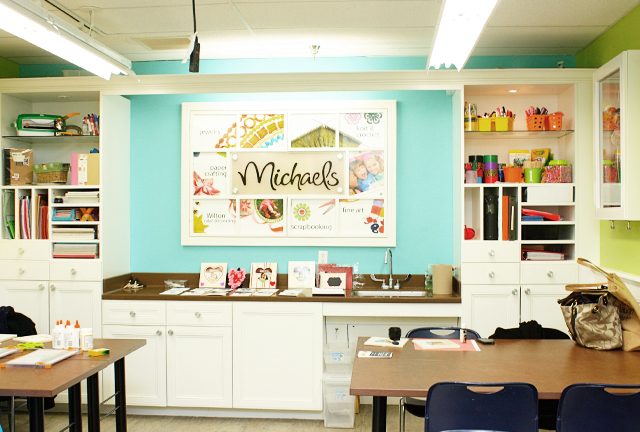 I have to say, the work room was great! Bright, colorful and the walls were filled with inspiration.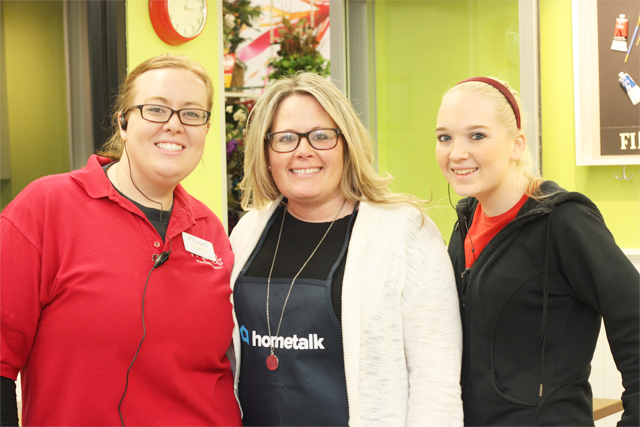 And without these two lovelies (Laura and Emmy) we would've been lost. They were incredibly accomodating and contributed to the success of the event.
Some basic crafting supplies were laid out…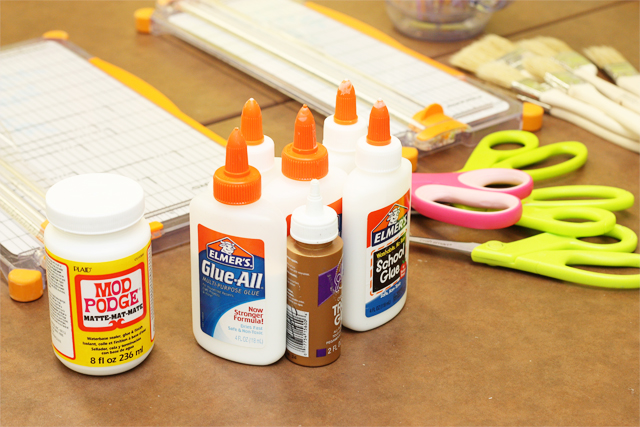 Along with project sheets, inspired by Pinterest (of course).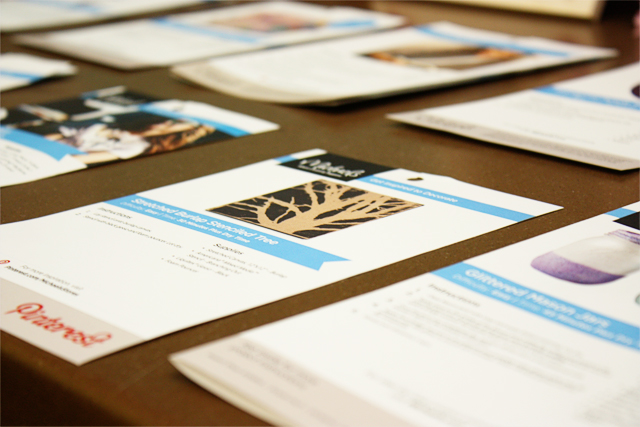 Once everyone decided on their projects and purchased their supplies, the creative juices went to work!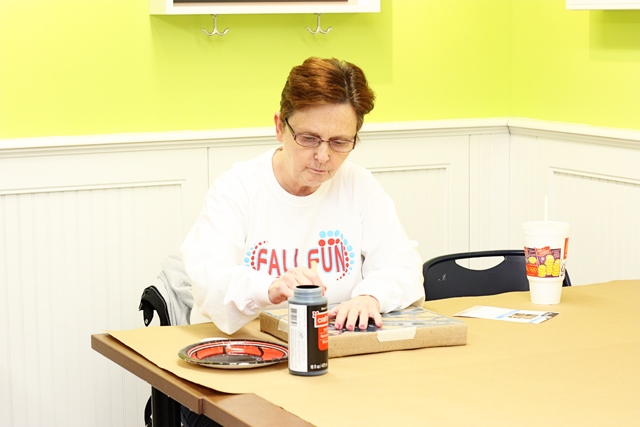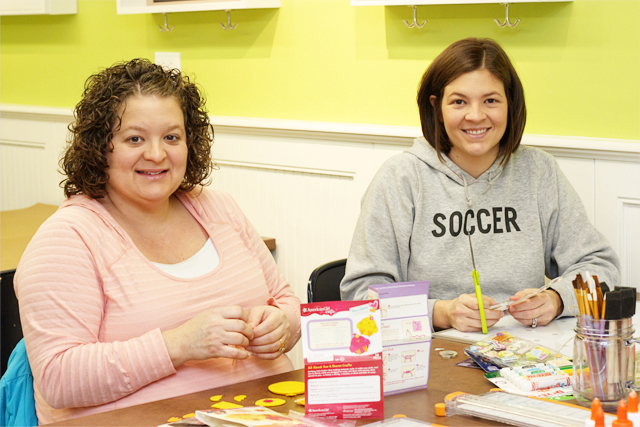 And here are a few of the completed projects… everyone did a great job! Lots of conversation and sharing took place. I'm used to crafting alone, so this was a nice change.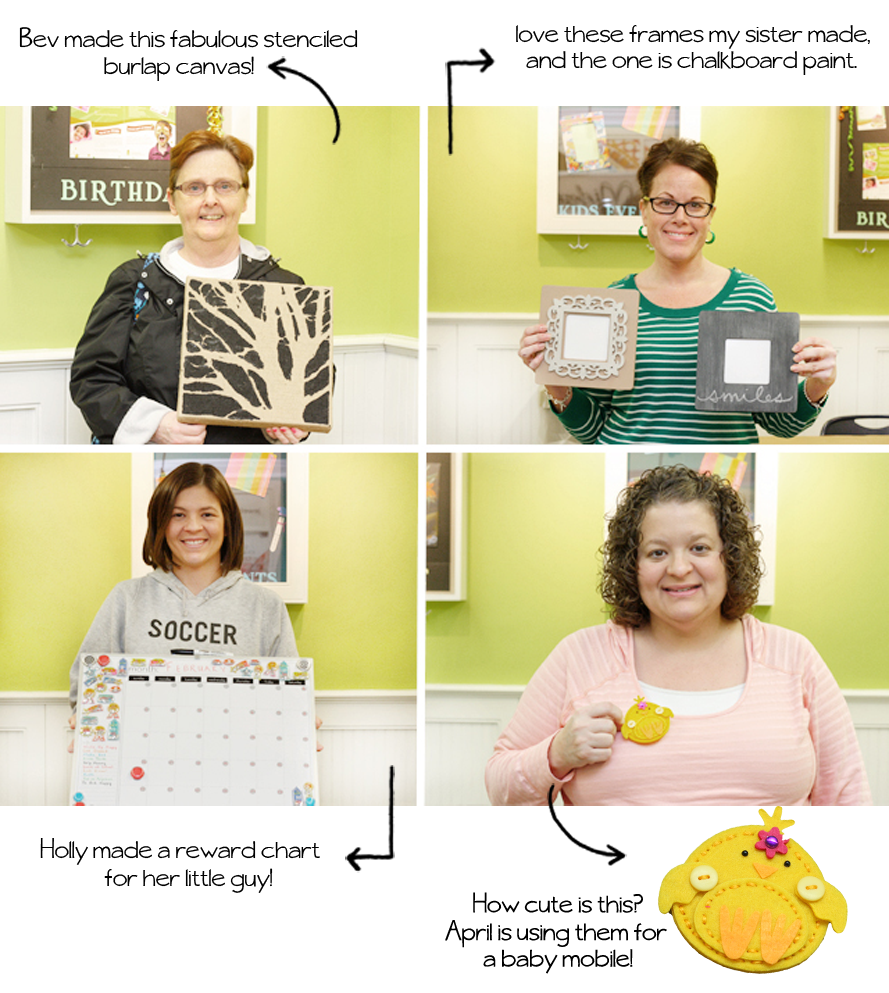 A big thanks to the staff at Michael's and hugs all around to those who joined in on the crafty fun! I loved seeing all of your projects come together.
Here's to a fun filled weekend that included a celebration of love, a day of rest — and a little crafting! Tell me, what did you do over the weekend?
Subscribe to Updates | Like on Facebook | Follow on Pinterest