Ever wonder what might be the Best Fruit Dip Recipe? I'm excited to say that this might be the one.
It's also known as Marshmallow Cream Cheese Fruit Dip. Regardless of the name, it's delicious and incredibly easy to make!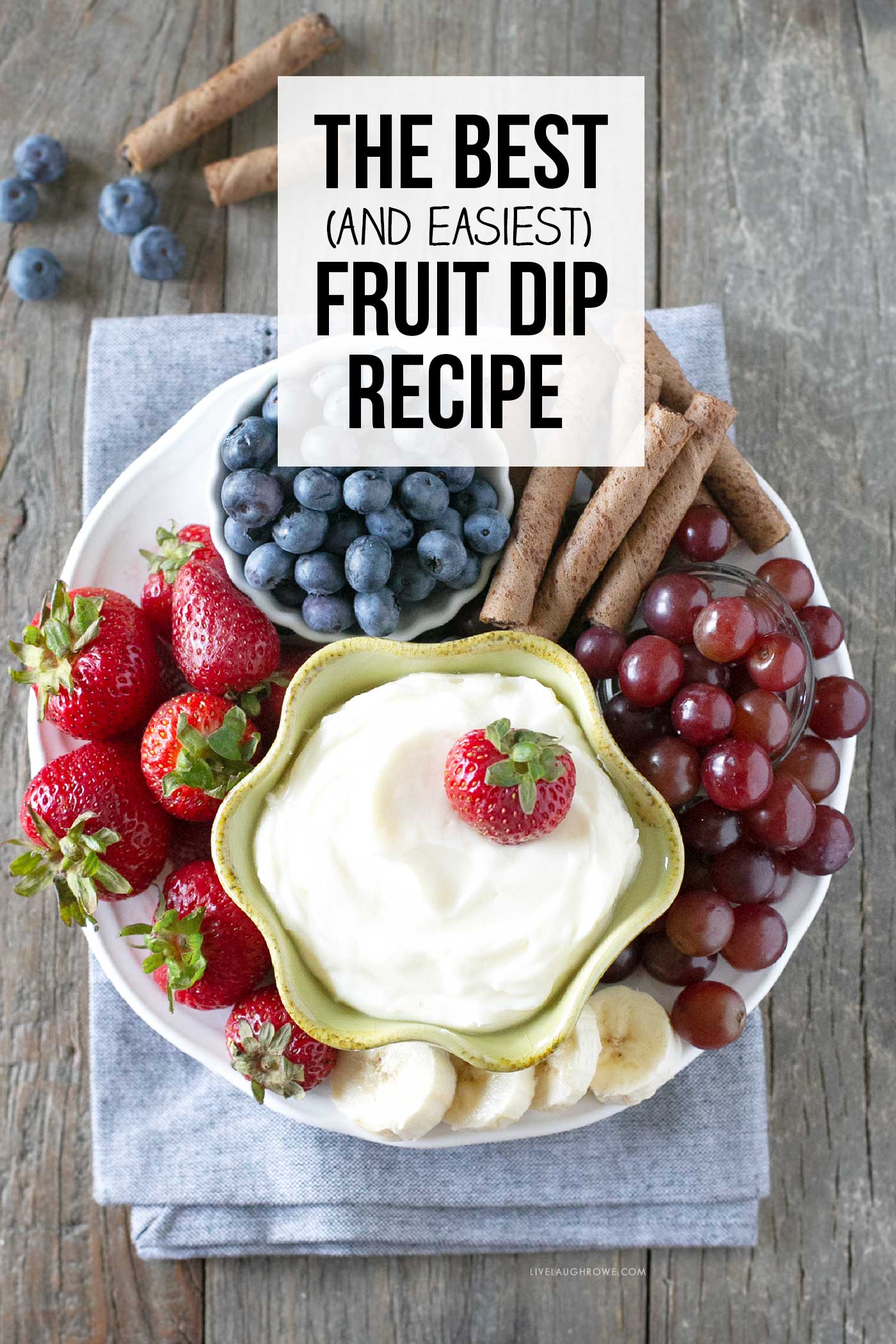 A recipe that includes ONLY two ingredients is a winner in my book. Why? Because the fewer the ingredients, the easier it is to make. Haha. Am I right?!?
So it's time to get excited, friends, because this recipe is coming at you with only two ingredients. This Pistachio Fruit Dip requires only two ingredients too!
You may find yourself spending more time prepping the fruit (wink-wink).
What's this fruit dip recipe made of?
This fruit dip is made with marshmallow fluff and cream cheese. It's a creamy and sweet pairing with any of your favorite fruits.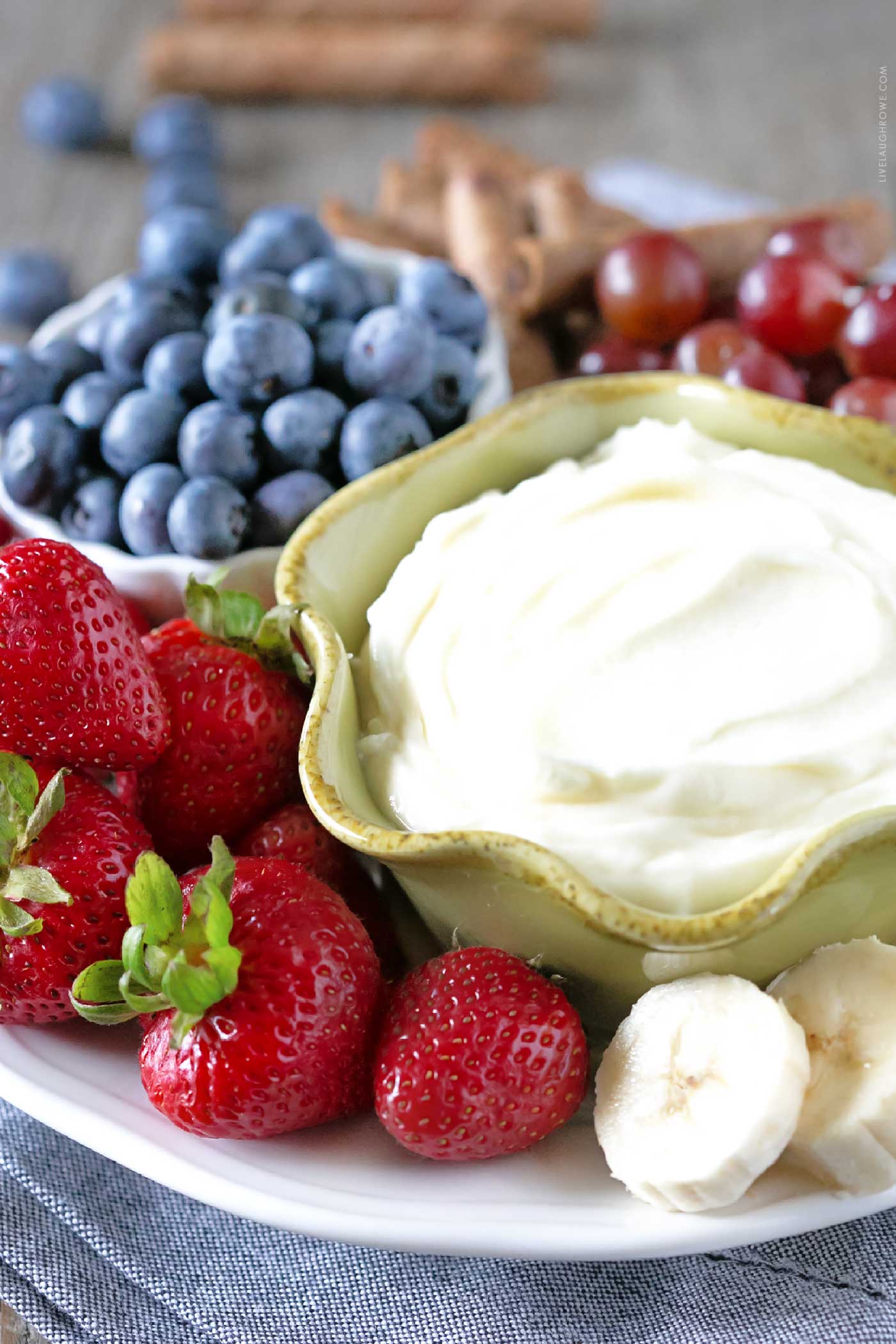 I love cream cheese. And I only buy Philadelphia Cream Cheese. It's the BEST and has nothing to do with the fact that I was born in Philadelphia. Ha. I'm also not getting paid to say this — it's the only cream cheese I love and buy (for realsies).
I'm not sure that I've ever tried a recipe that included cream cheese I didn't like. True story.
Last year I had to do some cookbook purging. Womp, womp, womp.
I had a Philadelphia Cream Cheese cookbook (yep!), but I wasn't using it all that much. However, before getting rid of it, I thumbed through it to see if there were any recipes worth a quick phone snapshot to try at a later time — and share with you, of course.
Well, you might have guessed it. This recipe made the cut. And it didn't disappoint.
If you enjoy cream cheese as much as I do, be sure to check out these other recipes with Cream Cheese as an ingredient:
Sopapilla Cheesecake
Apple and Cheese Danish
Mini Lemon Cheesecake Tarts
Cannoli Dip
Key Lime Mousse
Holiday Gift Cake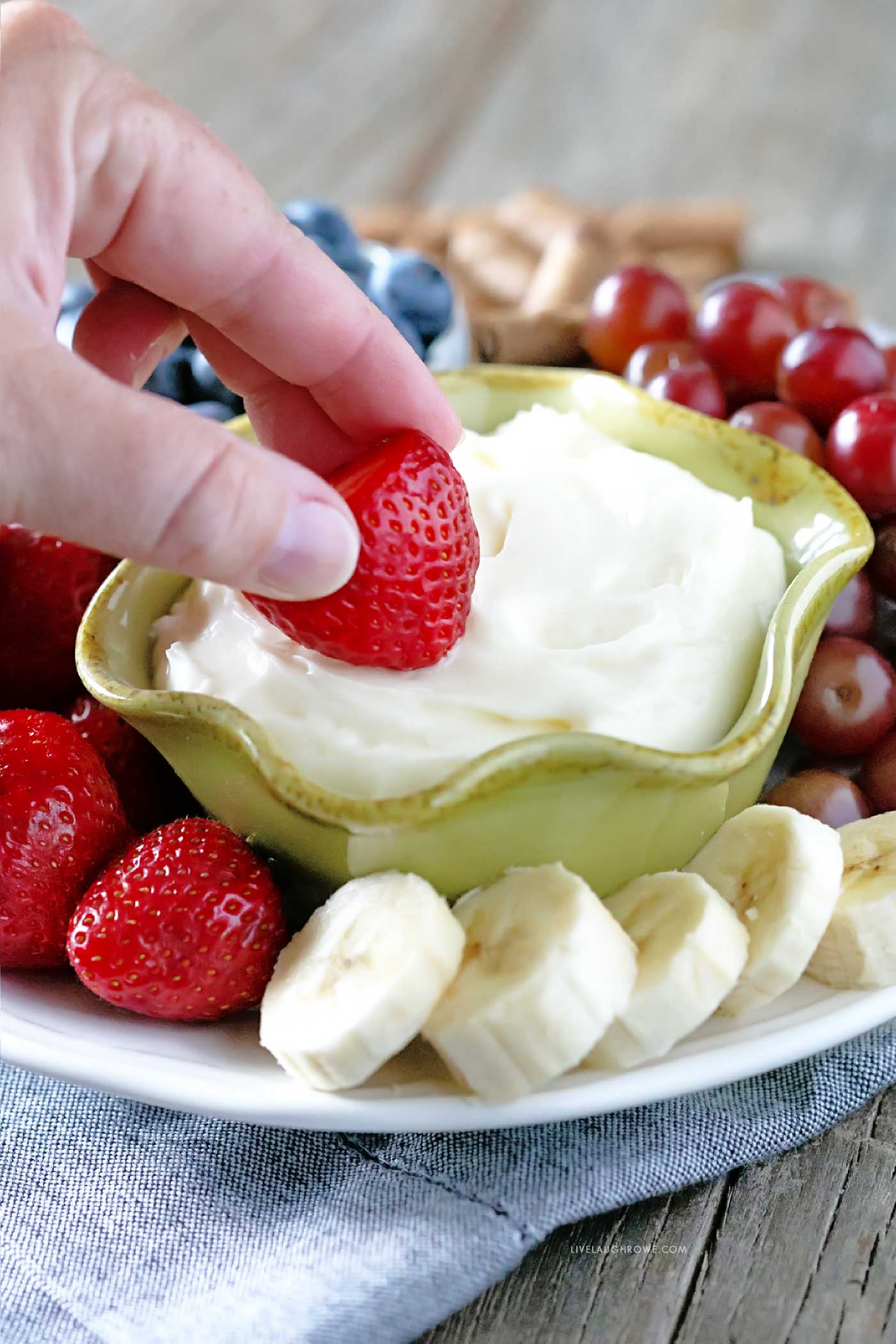 How to make Marshmallow Cream Cheese Dip
Ingredients: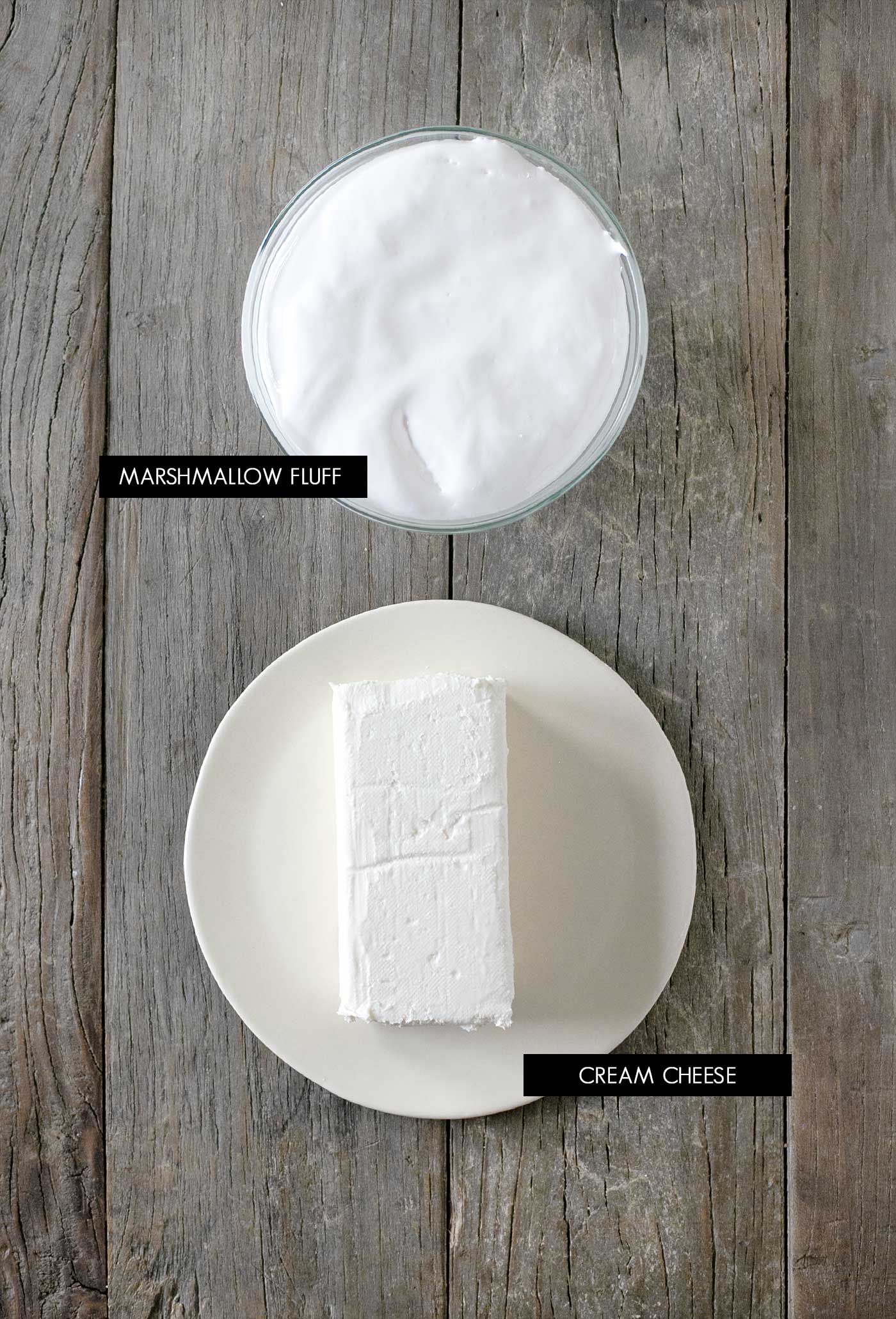 Philadelphia Cream Cheese
Marshmallow Fluff
Instructions:
1. Mix softened cream cheese and marshmallow until well blended with a hand mixer. This Brevill Hand Mixer is the bomb-diggity — worth every penny!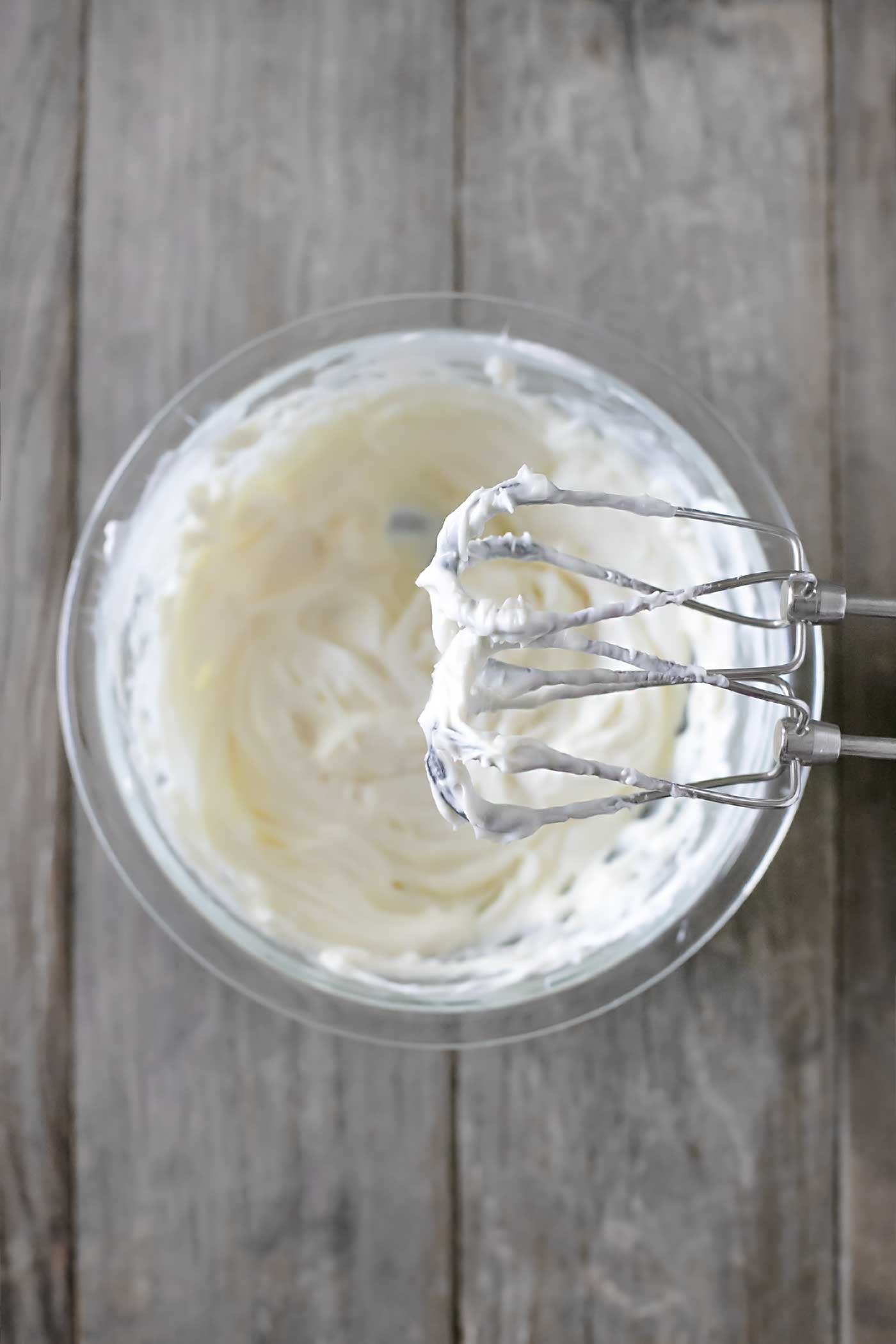 2. Refrigerate.
3. Serve with assorted fruit.
Note: This dip can also be served with pound cake or cookies. Feel free to mix things up and get creative. Enjoy!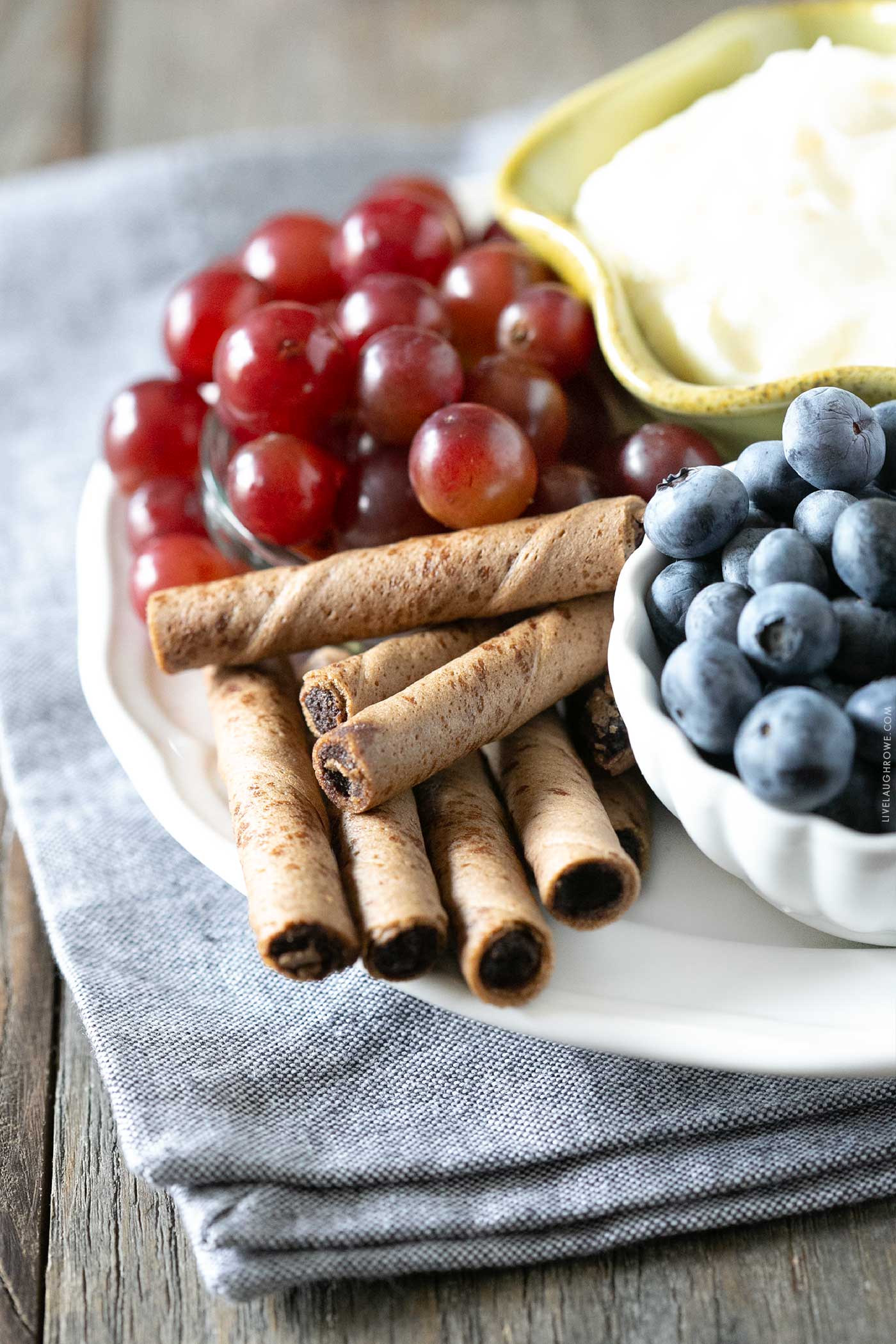 Best Fruit Dip Recipe
The Best Fruit Dip Recipe! It's made with only two ingredients: marshmallow fluff and cream cheese. It's light, fluffy, and soooo easy to make.
Ingredients
1

8 oz.

Philadelphia Cream Cheese, softened

1

7 oz.

Marshmallow Fluff
Instructions
Mix cream cheese and marshmallow fluff until well blended.

Refrigerate until ready for use.

Serve with assorted cut-up fruit, pound cake or cookies.
Pssst. Enjoying the content? Buying me a coffee or two occasionally is a fabulous way to support all my hard work and the content I provide. Thank YOU!