This Patriotic I Spy Printable is great to entertain the kids at your family barbecue!
Growing up, I remember hanging out in the backyard with the family on July 4th. As the sun would go down, we'd pile into the car and head off to see the fireworks at a local park. Dad would always buy a few of the smaller ones to shoot off into the back yard, but sparklers were the most popular with the kids — they're mesmerizing.
At the time, I never thought much about it, but they were memories in the making and what I now refer to as the good ole' days. Sometimes I miss the simplicity of childhood.
Patriotic I Spy Printable for the Kiddos


Anywho, Patriotic holidays are so bright and colorful with all of the red, white and blue. Whether it's Memorial Day, Independence Day, Veterans Day, Flag Day, etc — you're usually planning a BBQ, having desserts, beverages of choice and more!
Our neighborhood hosts a small July 4th parade for the kids. They decorate their bikes and strollers with ribbon, wear festive clothing and wave flags as they march through the streets with their parents. It's pretty cute to watch!
And as with any celebrations, there are usually are games planned out for kids of all ages too!
Have prizes for the one who gets the most right! And let's be honest, the adults could play this too. Maybe set a timer to see who can get the most within a certain window of time.
If it's July 4th, the day usually ends with a big bang, fireworks!
*Please Note: All printables and downloads designed by Live Laugh Rowe are for PERSONAL USE ONLY. Please do not alter the file or claim it as your own. This file is not intended for resale, nor are the printed versions of this file.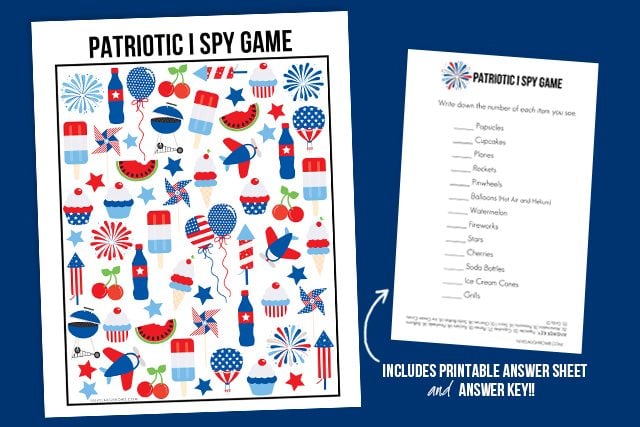 Looking for a festive dessert? Try these Fireworks S'mores — festive and yummy for the win!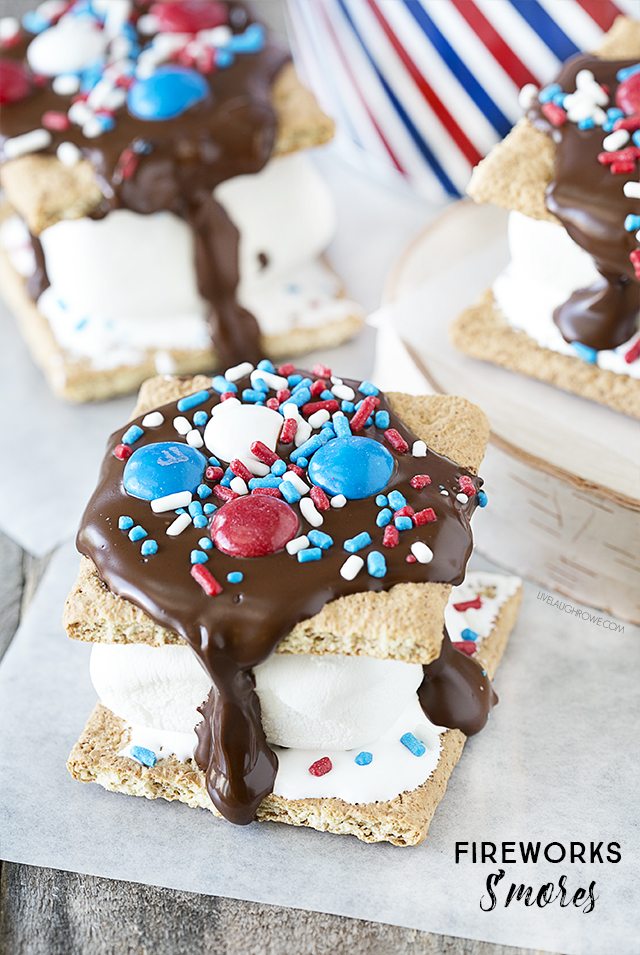 Here's to patriotism, celebrations and making memories!

Be sure to visit with me here too:
Facebook | Instagram | Pinterest | Twitter | Google+