How many of you love to decorate your home? I do. My husband says I change things a little too much, but I say it's necessary… keeps things fresh, right? Most of the time we're buying specific pieces that we've been eyeing or know would be a perfect a fit! What if you were sent a couple of unique pieces and you were challenged to style them in your home? Well, that's exactly what is happening around these parts today! I'll be sharing some vintage inspired decor that will have you swooning!
Are you familiar with The Painted Fox Home? I happened to find them through Instagram and, well, I fell in love! The ladies who own the on-line store are as sweet as can! I received two fabulous items, one of them was the vintage reproduction of a hardware bin.
Beautiful Vintage Inspired Decor
At first I thought I would fill it up with my vintage crafty goodness, but that seemed oh so easy. I gave it a little more thought and decided to put mine to use in our dining room. I filled it with everyday essentials: salt and pepper shakers, sugar, silverware, napkins, wine bottle opener, etc.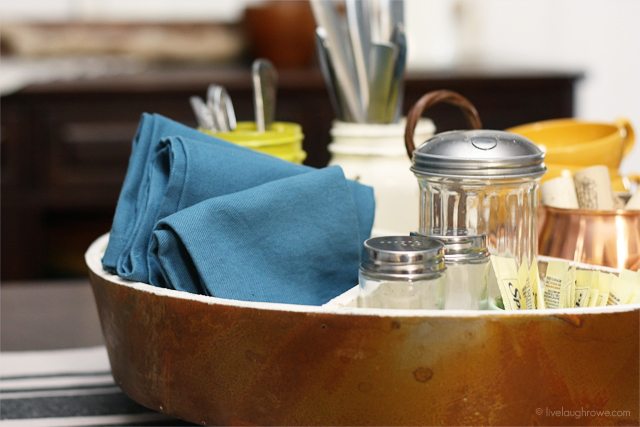 Here's a fabulous view looking down — six divided compartments, and their quite spacious. I was excited to use a couple of my vintage inspired painted mason jars too! You can see that the hardware bin has a perfect chippy look to it too. #swoon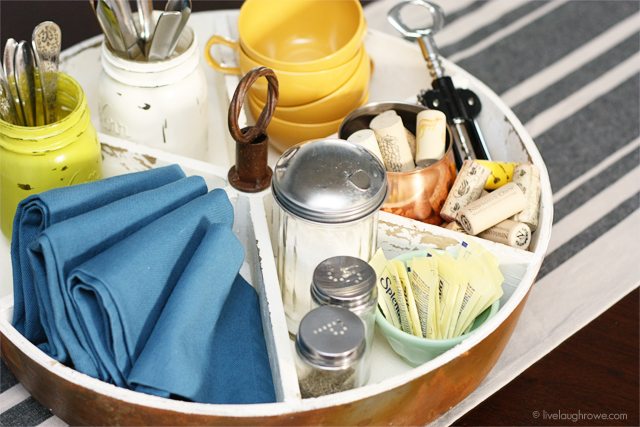 I also received a set of four cast iron bottles. These are quite lovely. I love the vintage look, the lettering and words on the bottles too! I styled mine on a fabulous brass tray I scored at the thrift store!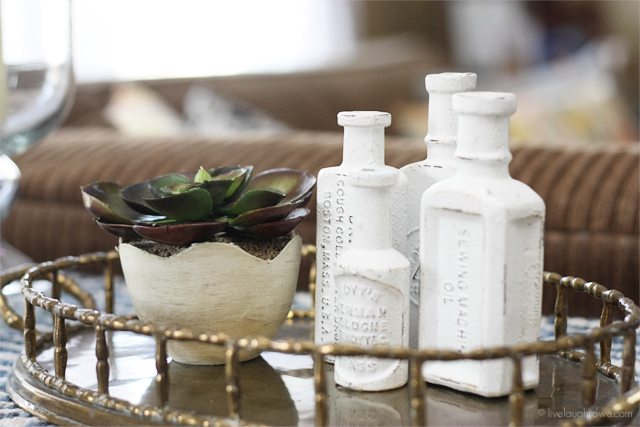 These cast iron bottles are hefty — they make great stylish paper weights too! Add a feather or single stem flower. So many possibilities with these bottles!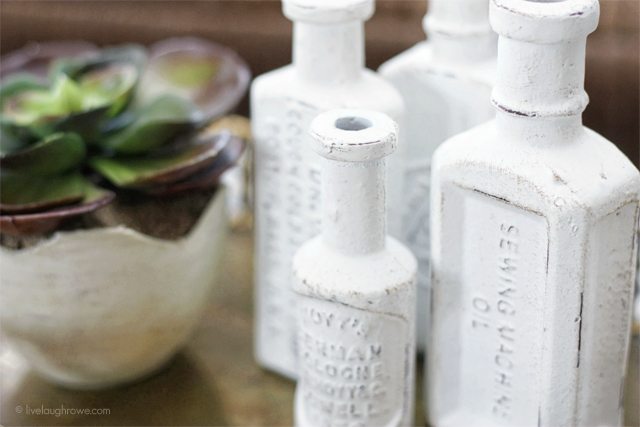 Here are few additional items that are sure to win you over!
I couldn't help myself, I just had to share these goodies too!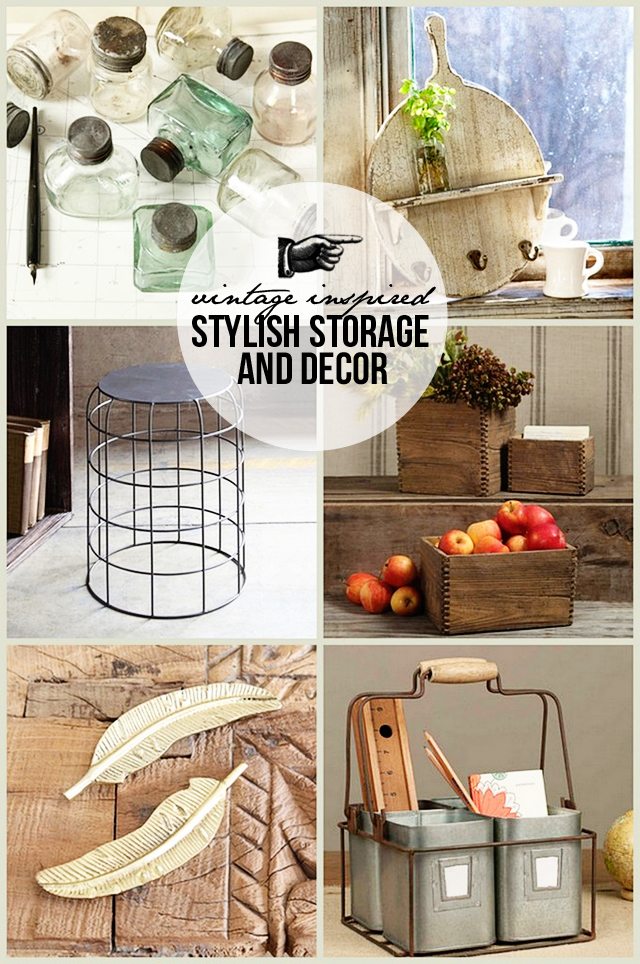 For more inspiration, be sure to visit the uber talented Beth over at Unskinny Boppy.
I love this girl and finally got to meet here this year – she's as sweet as can be!
Hope you're feeling inspired
Thanks for stopping by!!

Be sure to visit with me here too:
Facebook | Instagram | Pinterest | Twitter | Google+