As I've mentioned several times already, fall is one of my absolute favorite times of the year! Along with the cool air, all things pumpkin and cool, crisp days, also comes Thanksgiving! With the holidays quickly approaching, I thought I would share these simple stenciled napkins.
Thanksgiving is always a holiday filled with festive colors, pumpkins, Indian corn and more. Sometimes it's fun to think outside the box and this year I thought I would make my own napkins with a tribal stencil using ScotchBlue™ Painter's Tape.
Simple Stenciled Napkins

Let's take a look at how I made these simple tribal stenciled napkins.
Supplies:
ScotchBlue™ Painter's Tape for Delicate Surface with Advanced Edge-Lock™ Paint Line Protector
Cloth Napkins
Multi Surface Paint*
Scissors
Stenciling Brush
*I used Martha Stewarts Crafts™ Multi Surface Metallic Paint in Gold.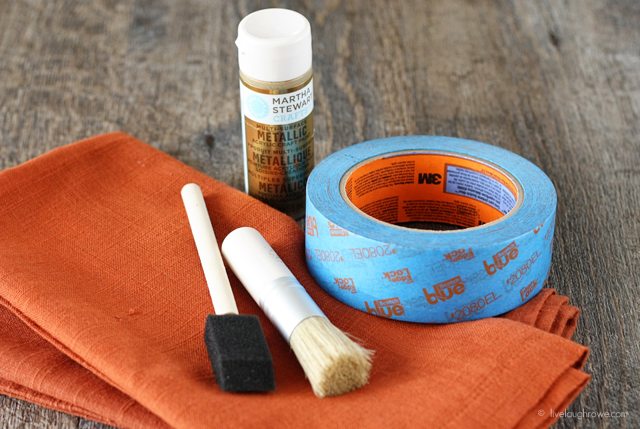 Now that we've gathered our supplies, let's get started on making these festive napkins.
Step One:
Cut ScotchBlue™ Painter's Tape into long strips, that cut that in half horizontally.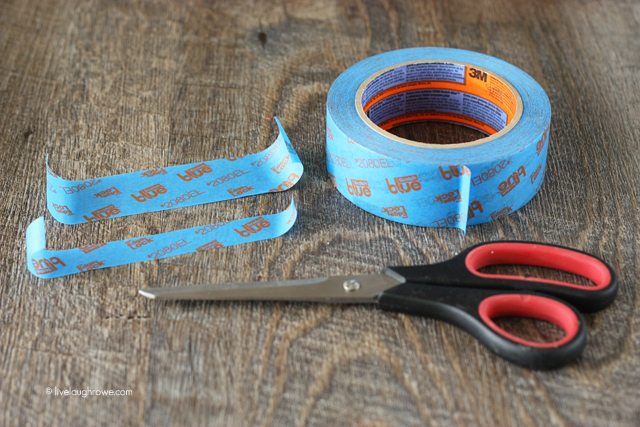 Step Two:
Create your stencil using painter's tape strips. I used strips that measured 2 to 2-1/2″ strips to form my small triangle.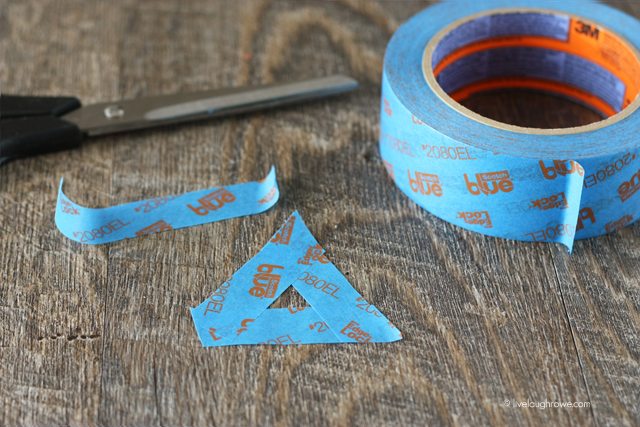 Step Three:
Decide on the pattern you'd like to make using your stencil. One row or two, spacing, etc. I tend to wing my designs; however, feel free to measure and mark using a disappearing ink marking pen.
Once you know what you're going to do – it's time to start stenciling! Dab your brush or sponge into the paint and dab on paper plate or paper towel to thin out the paint for dabbing.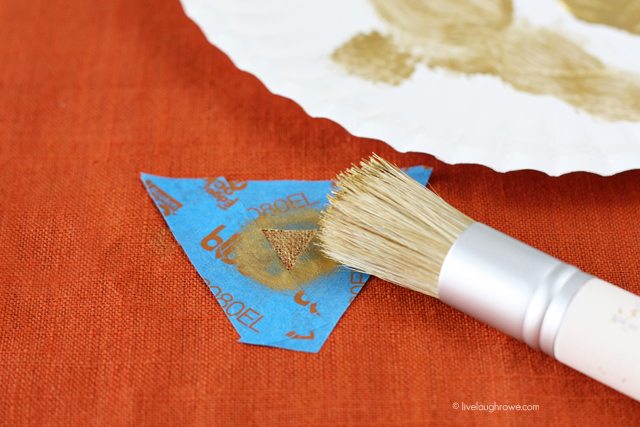 Step Four:
Continue placing your stencil and applying the paint until you're patterns is complete. I chose to rows, offsetting the triangles a bit on the second row.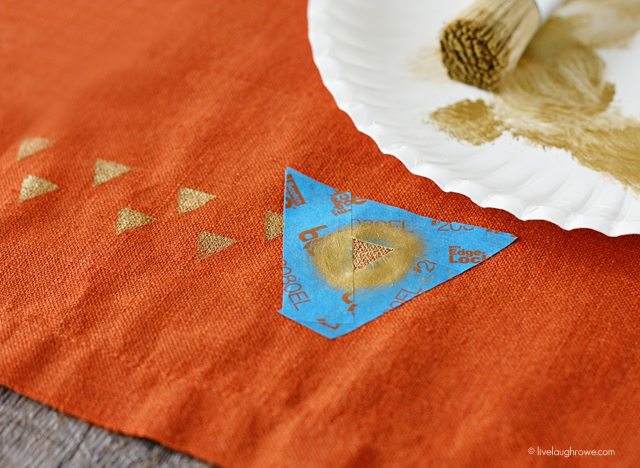 We're officially done! I absolutely love the subtle tribal feel that these triangles created. These simple stenciled napkins are the perfect DIY with an outcome that is handmade and uniquely YOU!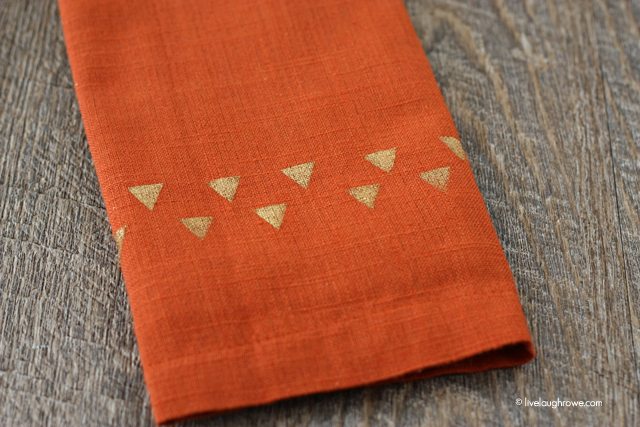 You're now ready to set the table and wow your guests with one-of-a-kind napkins! Add a few small pinecones or gourds to each place setting for an additional festive touch!

Be sure to visit with me here too:
Facebook | Instagram | Pinterest | Twitter | Google+