A Simple Valentine's Day Gift Idea can come together without much fuss (in my humble opinion). Nevertheless, these clear tubes, candy, and stickers create a darling gift. They'd certainly make great party favors too!
Do you give Valentine's Day gifts? My family has (almost) always exchanged gifts, cards, and/or gift cards on Valentine's Day. On the other hand, is it necessary? No.
However, I love any reason to do something a little special in celebrating family and friends. Gifting (for any occasion) doesn't have to be extravagant, it's the thought that counts. Today I have a simple gift idea to share that is both festive and sweet.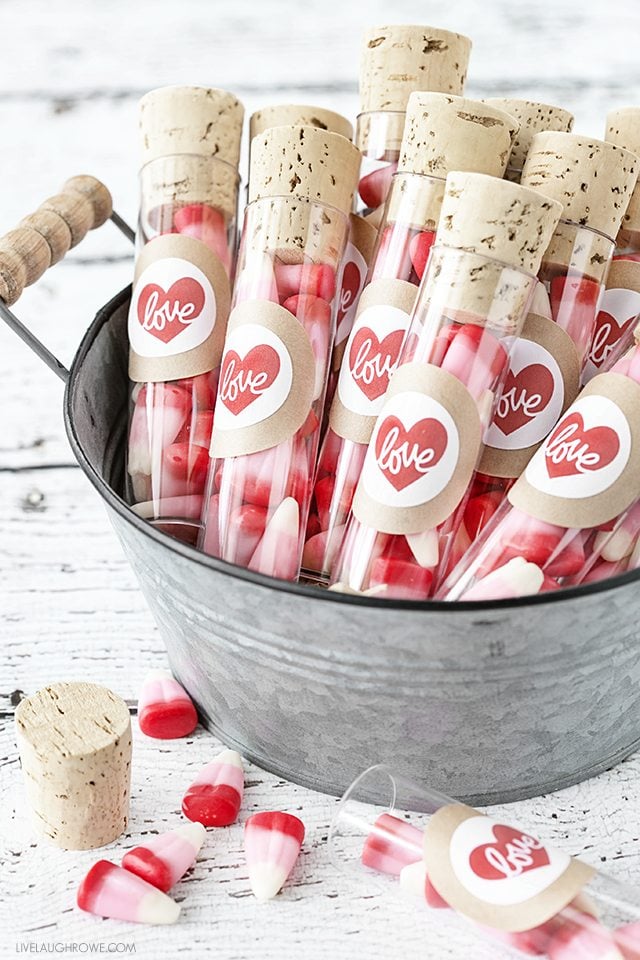 These would make a thoughtful gift for friends, family, and/or co-workers. They're simply darling. If you have any single friends, you could certainly surprise them with a sweet treat.
Simple and festive, but most importantly a thoughtful gift for Valentine's Day. Don't you agree?
Supplies for Valentine's Day Gift Idea:
Clear Tube and Cork for Candy (pictured size: 3.75″ x 1″)
Valentine's Day Candy (I used candy corn)
Love Stickers (or make your own)
1.5″ Round Kraft Sticker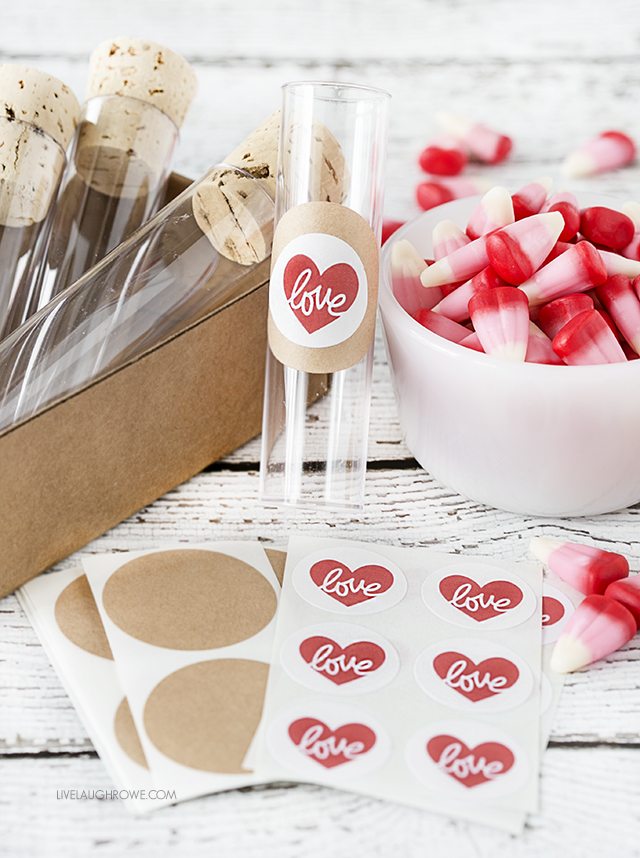 A tutorial really isn't necessary; however, I'll run through how I put them together.
Add the 1.5″ Round Kraft Sticker, and place the love stickers on top of that.
After that fill the clear tubes with candy and seal. In short, you're done.
A perfectly simple Valentine's Day gift idea. These make me want to host a little party or dinner party. Similarly, they'd make great favors by setting one at each place setting.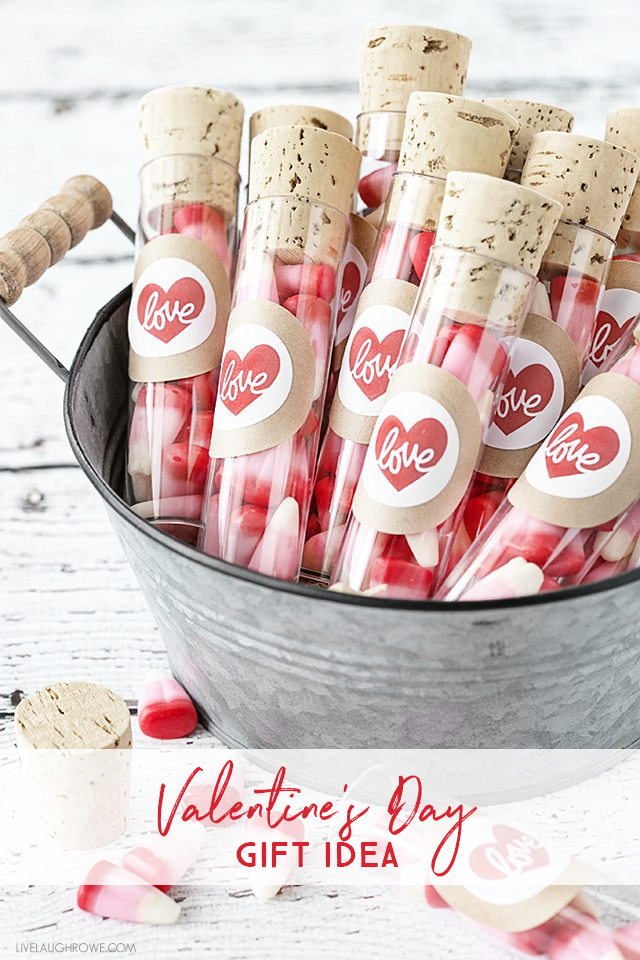 "Spread love everywhere you go.
Let no one ever come to you
without leaving happier."
(Mother Teresa)
Looking for some more Valentine's Day inspiration?
Valentine's Day Snack or Favor Idea
DIY Valentine Gift Boxes
Valentine's Day Embroidery Hoop Art
Cookie Gifts for Valentine's Day
So many fun options, right?.
In addition to filling the clear tubes with store-bought candy, you might consider filling them with homemade Creamy Pastel Mints.
They're almost too cute to eat, the keyword being almost. Ha. In short, I'm kind of obsessed with these.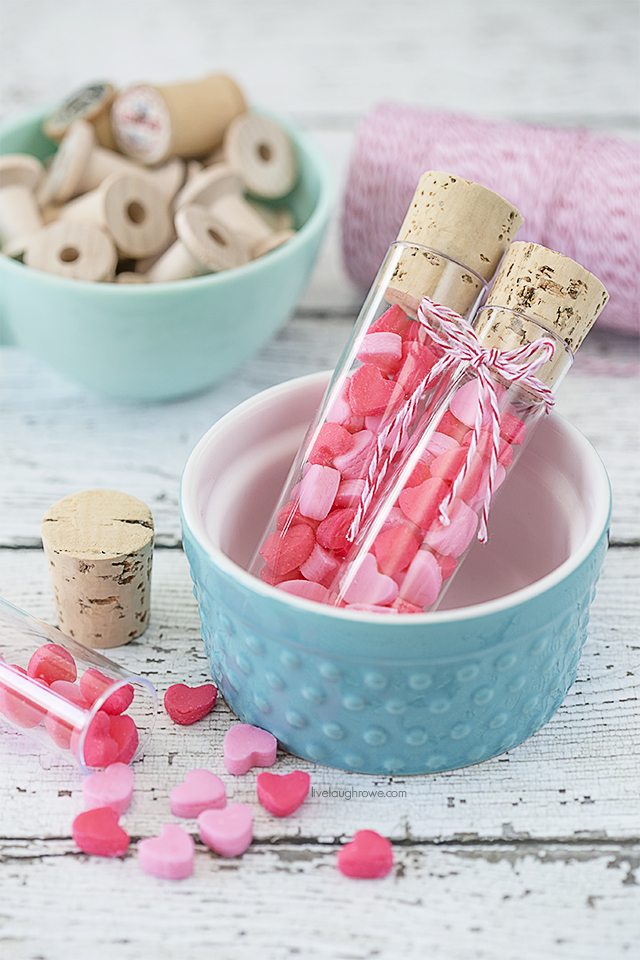 Hugs and Blessings!