Script Love Valentine's Day Gift Tags
Less is more with these simple script love Valentine's Day Gift Tags. Sometimes it's the little things that can be so meaningful. And adding a special touch like a festive gift tag can do just the trick.
Be sure to sign up for my email to get new
recipes and creative ideas sent right to your inbox!

Valentine's Day Gift Tags


I think every gift deserves a little accessorizing, don't you? Whether it's a bow, a ribbon, tassel and/or a gift tag — it adds a little extra charm.
Even if you like to grab a gift bag and add some tissue paper — hang a gift tag from one of the handles with some twine or tape it at an angle on the bag. There really are no rules or limitations. Wrap a magazine in kraft paper and add a gift tag. Seeeeeeee? So simple, and yet, so thoughtful.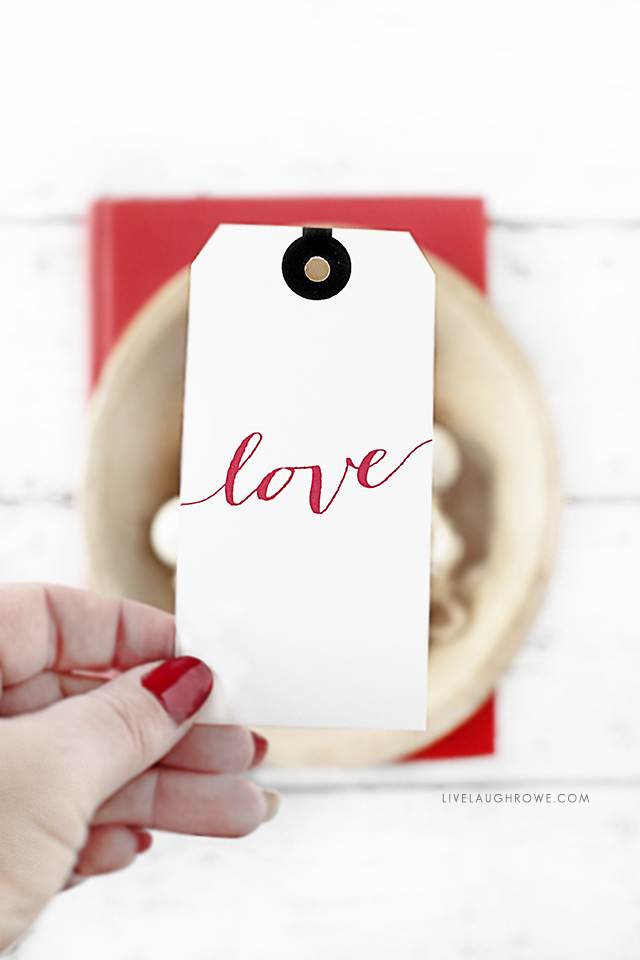 Growing up, my parents celebrated every holiday, so maybe that's why I enjoy celebrating them all as well. Nothing extravagant, but I do like to do something. And why not? Life is short, so celebrate when you can, where you can. That's my motto.
How about writing a quote about love on the back of this gift tag — adding a ribbon or tassel and placing it in your significant others book, friends backpack or your co-workers' day planner.
"Love is sharing your popcorn."
-Charles Schultz
Having dinner as a family on Valentine's Day? Place one on each plate and write a special note to each family member. These are the little things that can have BIG impacts… maybe not for everyone, but some of us really appreciate these gestures.
Love is so much more than a romantic relationship. It's having deep affection or a great interest in someone or something. So, let's spread a little extra love wherever you can… I love the notion of this, especially around Valentine's Day. Ahem. Right?
"You always gain by giving love."
-Reese Witherspoon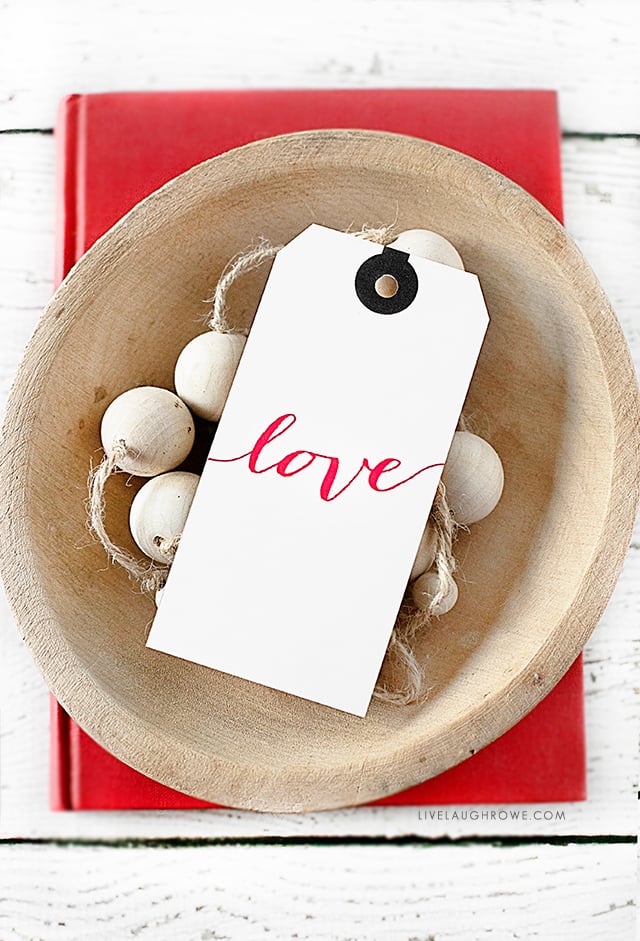 Alrighty, let's get to the goods, shall we?
Supplies for Script Love Gift Tags:
White Cardstock
Printer
Paper Cutter or Scissors
Hole Punch
Of course, you can always print them at your local print shop too. After printing (there are four gift tags per sheet), you'll want to cut out each tag using a paper cutter or scissors. Use your hole punch to punch out a hole where the white circle is on each tag. Add twine, string or yarn to attach to a gift or create a bookmark. Voilà!
And for those with curious minds, the font I used for the tags is Bombshell Pro. A favorite script font of mine. Enjoy!
Other Valentine's (and Galentine's) Day Tags:
Typography Gift Tags
Galentine Gift Tags
Fabric Gift Tags
Handmade Heart Gift Tags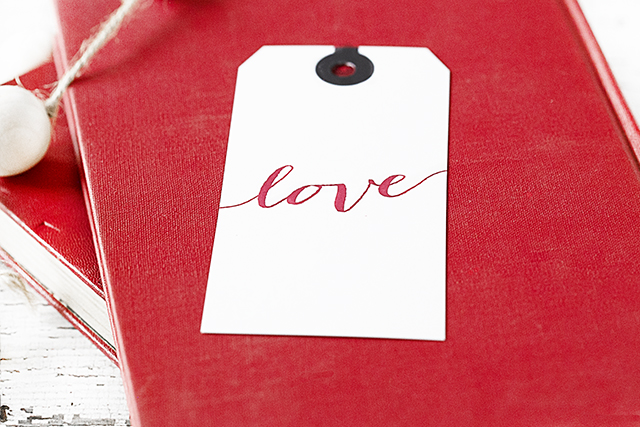 *Please Note: All printables and downloads designed by Live Laugh Rowe are for PERSONAL USE ONLY. Please do not alter the file or claim it as your own. This file is not intended for resale, nor are the printed versions of this file.
Connect with Live Laugh Rowe!
Facebook | Instagram | Pinterest | Twitter
Hugs and Blessings!