I may not have any kids, but I do like creating projects and printables for them.. and we all have friends and family who have kids, right? So, we can share these cute cactus valentines with all of them! From being stuck on you to looking sharp, these valentines are sure to make someone smile!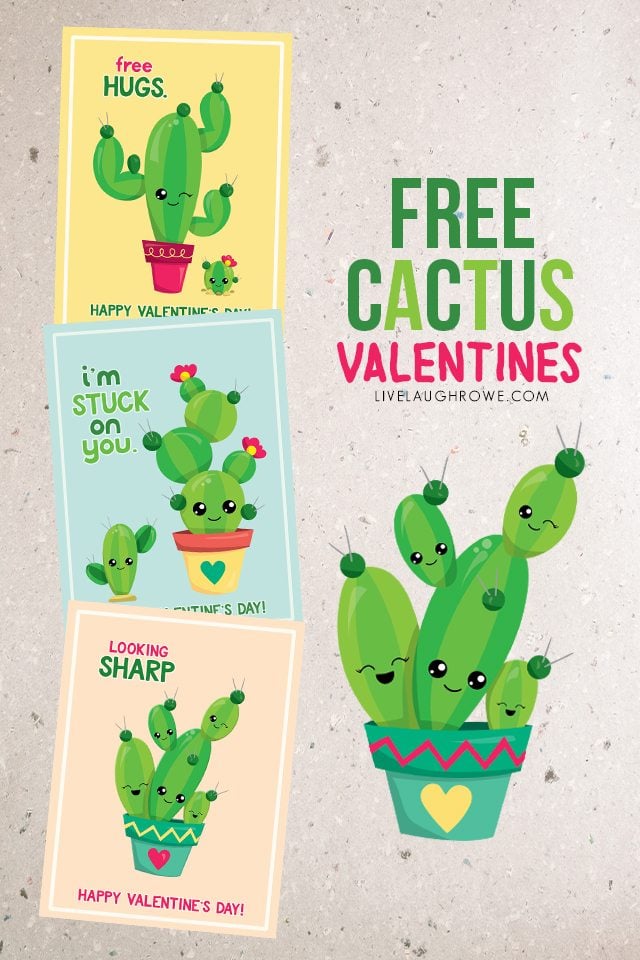 Adorable Cactus Valentines
Did you know that the cactus is part of the succulent family? I looked it up last week out of curiosity. Apparently, not all of them are, but for the most part. Who knew? I LOVE succulents and have a cactus I bought at IKEA, so they're all one big happy family. Big cheesy grin.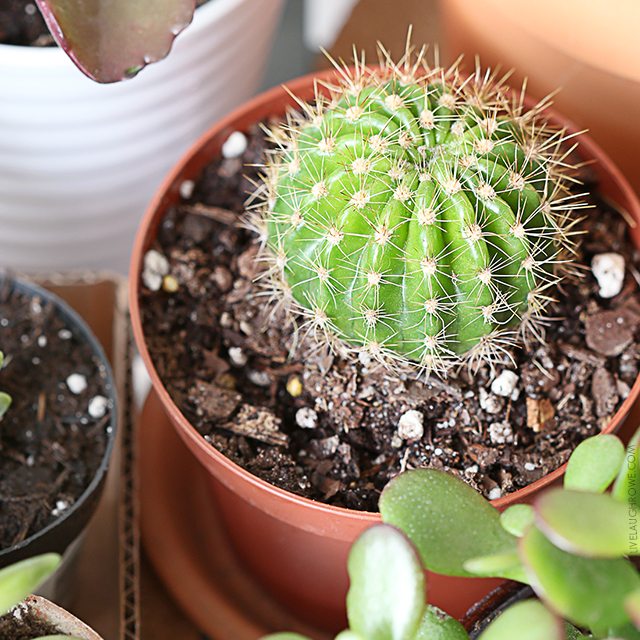 These free printables are ready to go! Simply print, cut, and add your to and from on the back — or on an envelope if you use them!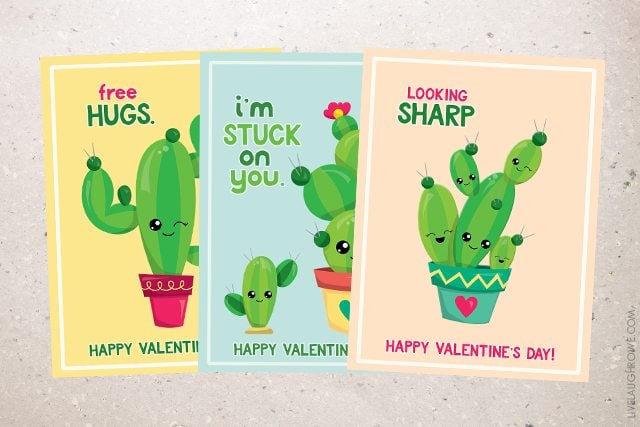 Please Note: All printables and downloads designed by Live Laugh Rowe are for PERSONAL USE ONLY. Please do not alter the file or claim it as your own. This file is not intended for resale, nor are the printed versions of this file. Cactus valentine clipart was purchased from Prettygrafic Design.
DOWNLOAD Cactus Valentines:
Free Hugs | I'm Stuck on You | Looking Sharp
Sharing is caring! Be sure to pin these cuties, send the link to a friend, or share on your Facebook page. If you're looking for some other printable valentines, take a look at these: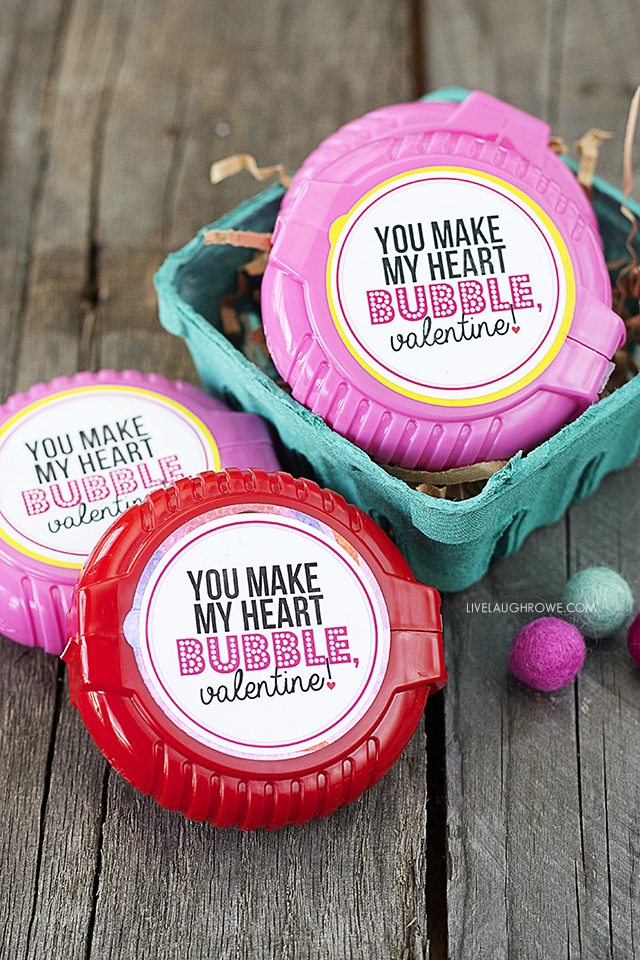 Bubble Gum Printable Valentines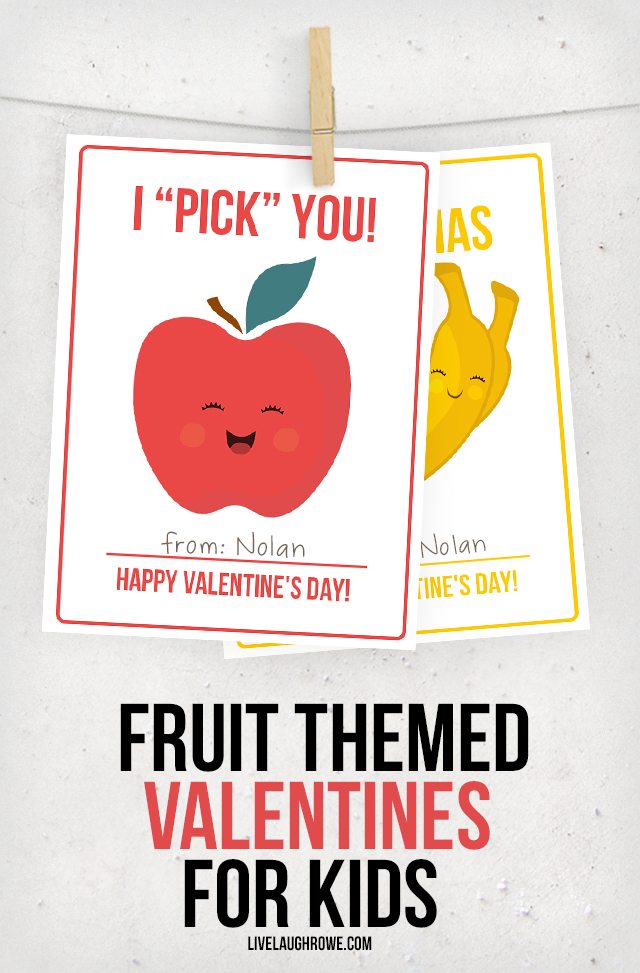 Fruit Themed Valentines
And more! Lots of fun, right? You can't beat free, cute printable valentines. There are lots of great options around the web too. Even if we're not kids, we're young at heart, right? Sending off a simple valentine to a friend is a great way to just say that you're thinking about them… and make them smile!
"When in doubt, always choose
love and gratitude." -Hal Elrod
VIRTUAL HUGS!!