Happy Saturday from the highways and byways of Alabama. We're heading home after two weeks in Gulf Shores, Alabama. We worked a week and played a week. It was perfection. And, if I'm being honest, if our trailer was a little bigger — I think we'd be extending this trip.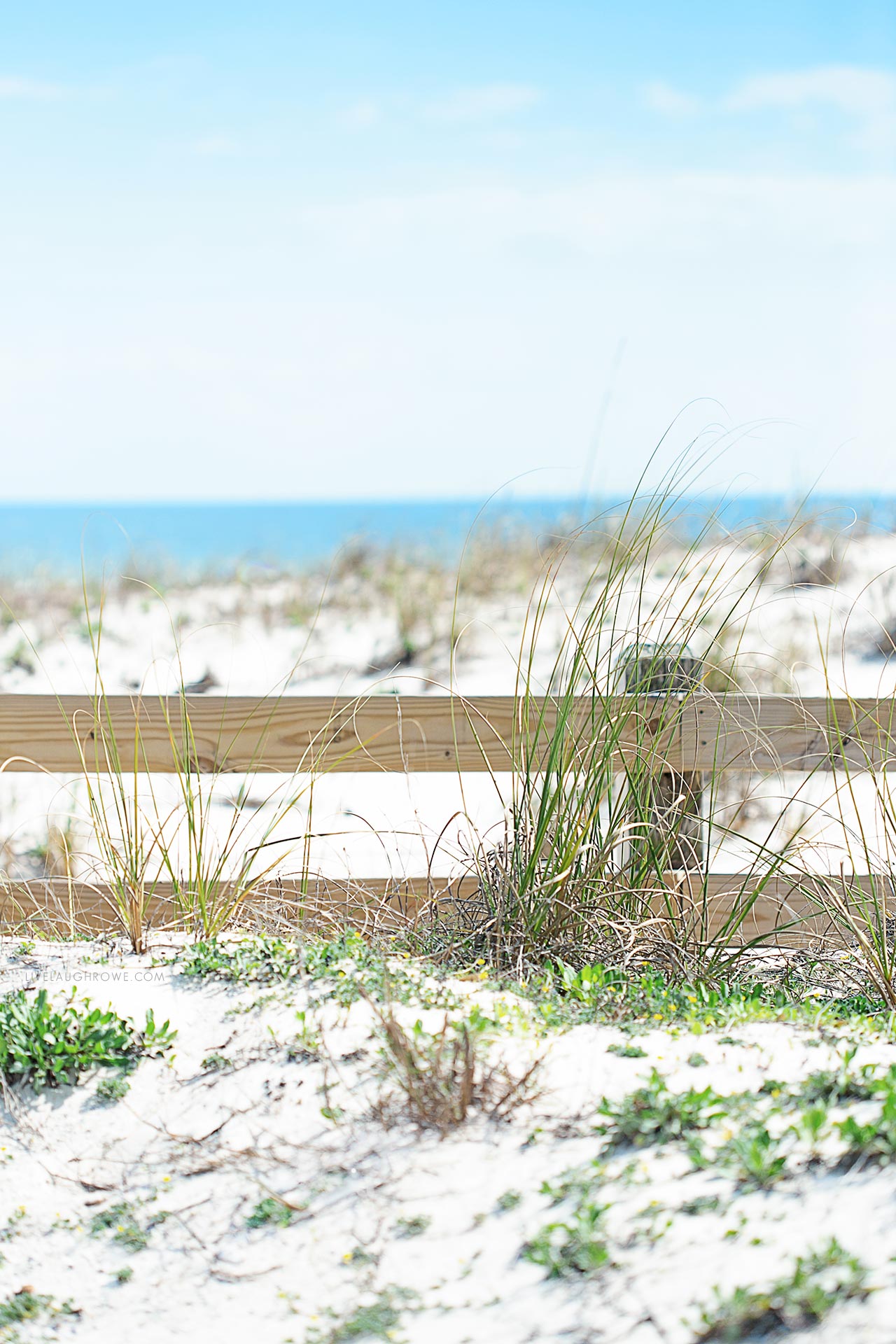 Miscellany:
1. The good news is that I had a great week last week here on the blog. The bad news? This week, not so much. Ha.
We decided to take a week's vacation. I thought I might do some work, but we stayed busy. No regrets. Taking the week off was a treat… I got to walk along the beach, do some retail therapy at the outlets, and enjoyed some fresh air at our campsite.
2. Oh my gosh. I learned something new this week. There was a conversation in a Facebook group about a neighborhood American flag that was half-staff for no apparent reason. A resident asked why and mentioned that it's disrespectful to fly it at half staff for no reason of importance.
Only the president of the United States or your state governor can order the US flag lowered to half-staff. I had no idea. I found that to be an interesting fact.
3. There was a tornado watch one night this past week and being that we were in the Oliver, we were a little uncertain as to how the night would play out. Gulp.
However, Ollie did great. PTL (Praise the Lord). Steve and I both woke up when the storm was at a peak. I prayed and went back to sleep. Haha.
4. Any washi tape users (and lovers) out there? Sometimes you want a cleaner cut than a rip, right? Well, I recently discovered this Mini Portable Masking Tape Cutter Clip. I can't wait to get mine and put it to good use.
5. Dogs aren't allowed on the beaches in Alabama, but we took Parker on a couple of my photography adventures. Steve would sit with him while I did a little exploring and photographing. One-stop we made allowed dogs in a small space before you entered the beach, so we set Parker in the sand.
He barely moved, finding this new surface below his paws very uncertain. Bless his sweet little heart, his blindness made him feel unsure. Here's a shot of us from my iPhone. Can you believe he'll be 14 this year?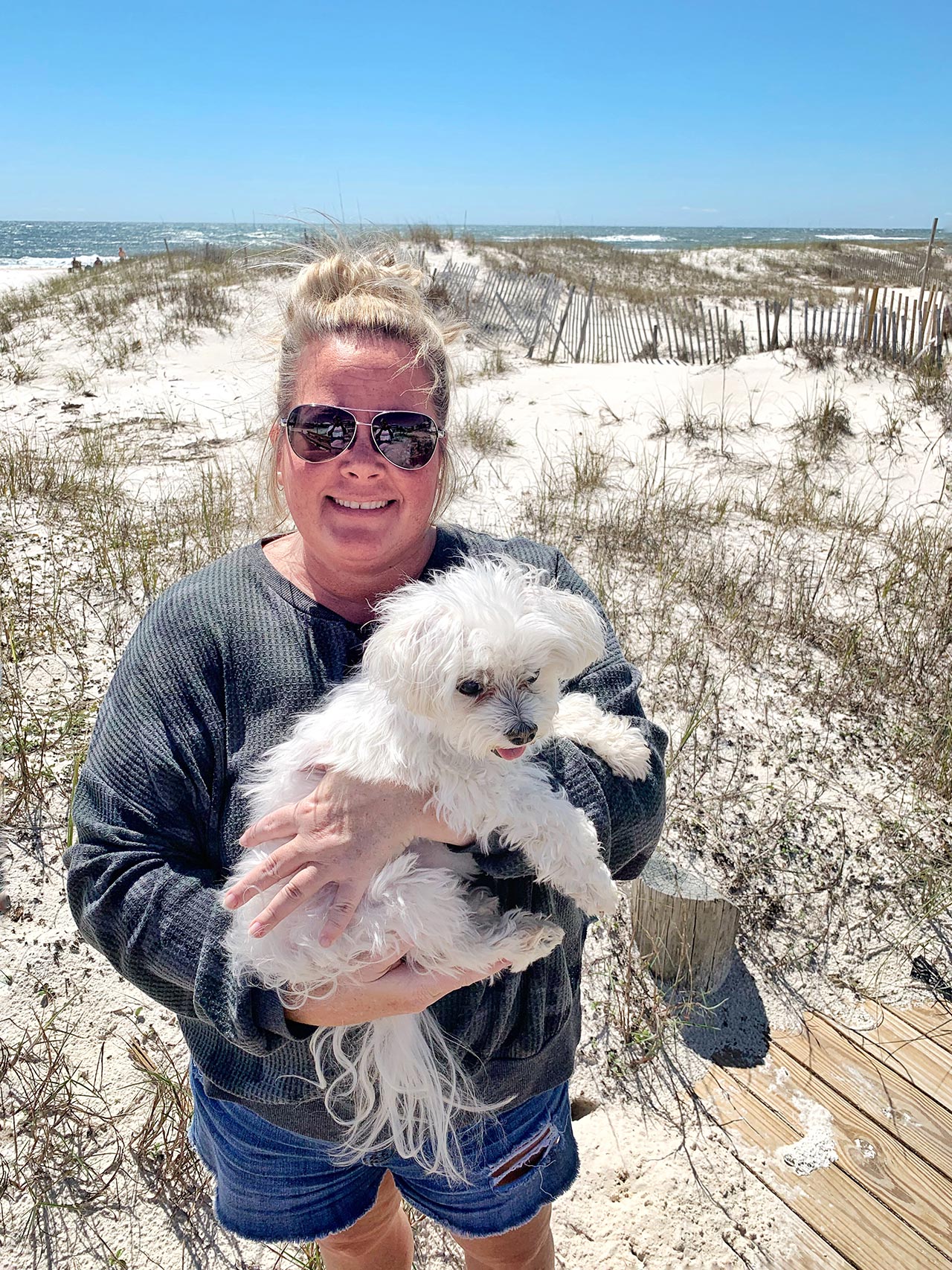 6. Ever heard of the Carolina Squat? No? Neither have I until we arrived in Alabama. Apparently, it's a trend that some drivers are doing with their trucks (or any other vehicle). They angle them so the front end is up and the rear end is down.
Steve and I were like, "What in the world?" These trucks were everywhere in Gulf Shores. We finally heard on a local radio station what they were and I guess there was a big truck rally in the area. Who knew?
7. I'm a huge fan of Color Street nail strips (I even used to sell them). Anywho, they just released their Spring line and I'm obsessed with the new set Show and Shell. It has a tortoiseshell motif. Insert all the heart eyes.
8. I need to get to Magnolia Market. Check out their Spring inspiration in the store… swoon.
Around the Web:
These homemade baked powdered donuts look amazing.
How about these Grilled Peaches with Mascarpone and Balsamic Reduction?
Beautiful Printable Botanical Label Tags
These microfiber Koala Kloth lens cleaning cloths are my fave!
Interested in a 30-Day Cleaning Challenge? Looks like a good idea.
These hostess gift ideas — for when things are more normal, of course.
Six easy overnight oat recipes for breakfast.
For the kiddos, this Easter I Spy Printable.
How to turn any photo into watercolor.
These Instant Pot Almond Cake Bites. Yum.
And One Last Hoorah:
A favorite snack of mine is Dilly Oyster Crackers. They won't last long, you've been warned.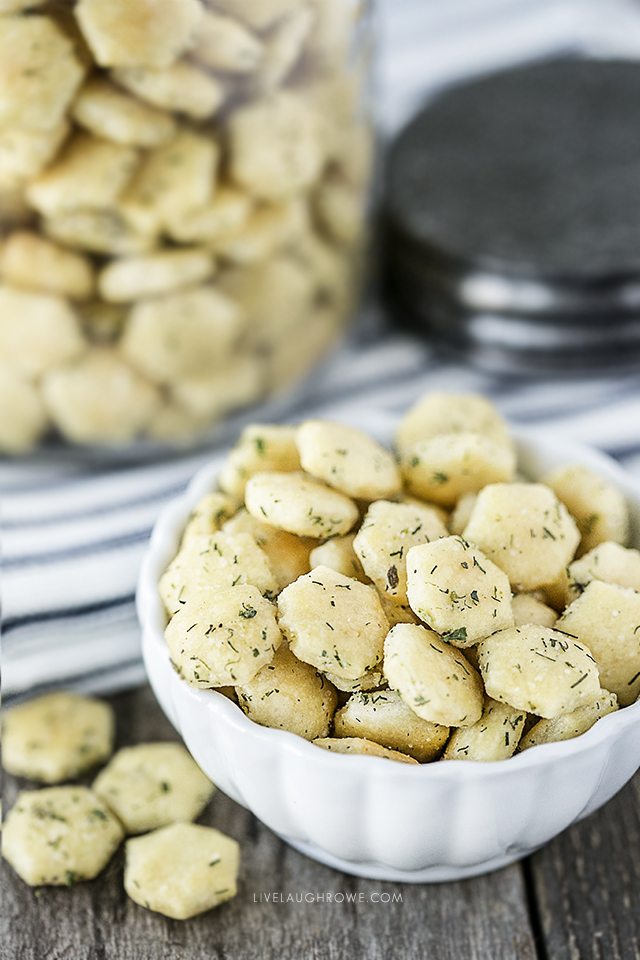 Hugs and Blessings!