Happy hellos from a sunny Rogersville, MO. It was a good week around here. Woo-hoo. It consisted of work, a little retail therapy, a couple of Starbucks runs, lunch with a friend, a family dinner at Taco Habitat, etc.
Psst! Let's keep in touch! You know you want to. Be sure to sign up for e-mail updates! Click on that SUBSCRIBE button in the upper right-hand corner, or use the subscription box in the sidebar. As a result, you'll get some happy mail in your Inbox.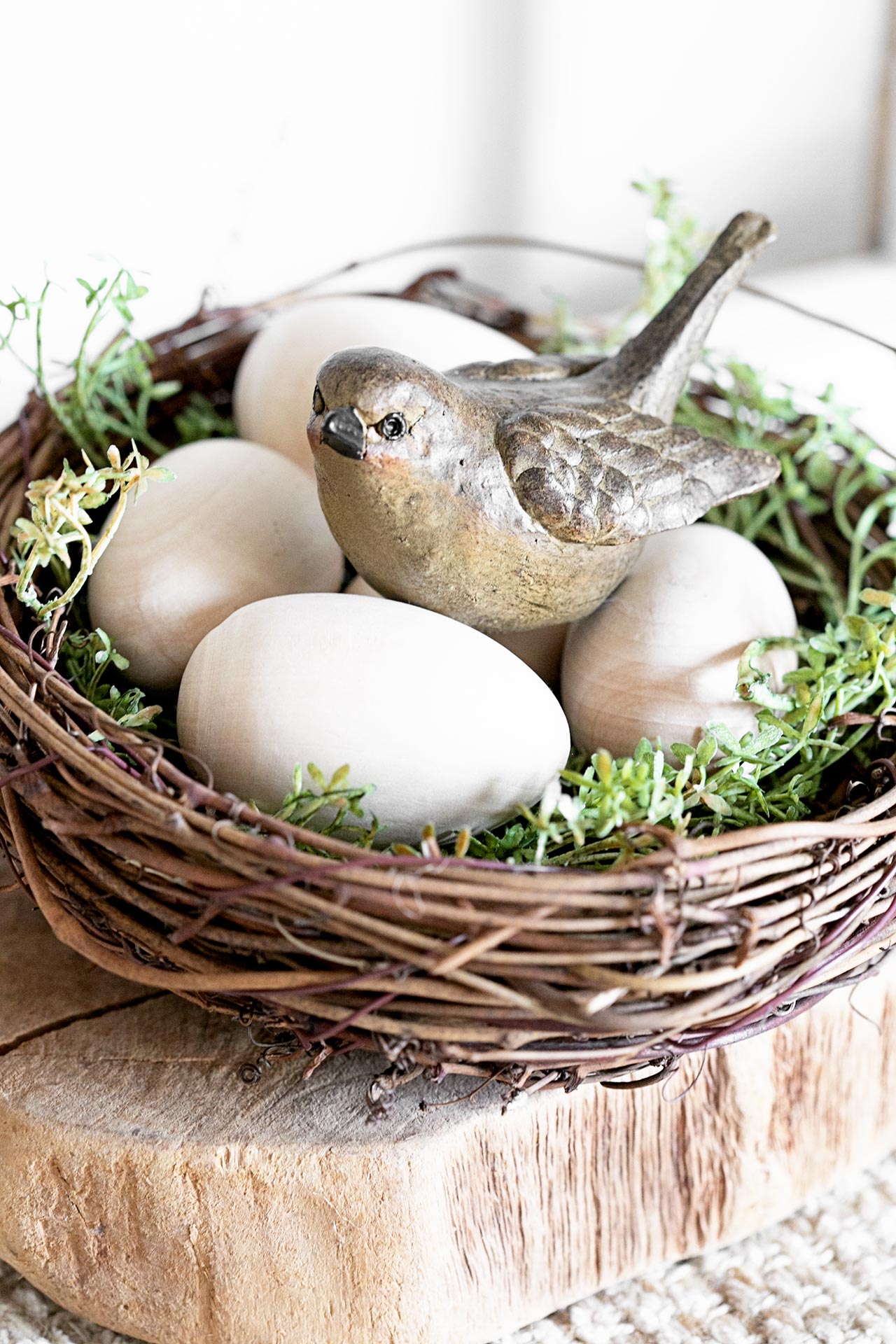 Miscellany:
1. The sun might be shining today, with a high of 65º. However, yesterday Spring decided to take the day off. Yep. And Winter crept right back in. We had snow flurries and fell below freezing again. C'mon. 😳
2. This past week, something very exciting happened. Eeeks! We paid off my school loans. Hallelujah.
Unfortunately, there wasn't a lot of education on how school loans worked when I was 19 years old. Those things can hang over people all their lives, especially if you can't get ahead of them.
Praise the Lord. I can officially say the chapter on school debt has formally ended.
Mic drop.
3. I saw this Bee story on Facebook this past week and couldn't resist sharing it. It's pretty incredible. Enjoy!
"My dad has bees. Today I went to his house, and he showed me all of the honey he had gotten from the hives. He took the lid off of a 5-gallon bucket full of honey, and on top of the honey, three little bees were struggling. They were covered in sticky honey and drowning. I asked him if we could help them, and he said he was sure they wouldn't survive. Casualties of the honey collection, I suppose.
I asked him again if we could at least get them out and kill them quickly. After all, he was the one who taught me to put a suffering animal (or bug) out of its misery. He finally conceded and scooped the bees out of the bucket. He put them in an empty Chobani yogurt container and set it outside.
Because he had disrupted the hive with the earlier honey collection, bees were flying all over outside.
We put the three little bees in the container on a bench and left them to their fate. My dad called me out a little while later to show me what was happening. These three little bees were surrounded by their sisters (all of the bees are females), and they were cleaning the sticky, nearly dead bees, helping them get all of the honey off of their bodies. We came back a short time later, and there was only one little bee left in the container. Her sisters were still tending to her.
When it was time for me to leave, we checked one last time, and all three of the bees had been cleaned off enough to fly away, and the container was empty. Those three little bees lived because they were surrounded by family and friends who would not give up on them. Family and friends refused to let them drown in their own stickiness and resolved to help until the last little bee could be set free.
Bee Sisters. Bee Peers. Bee Teammates." -Author Unknown
4. Last weekend I mentioned that we're dog sitting. Well, meet Wednesday, and Little Bear. Cue the ooh's and aww's because these two are cutie patooties.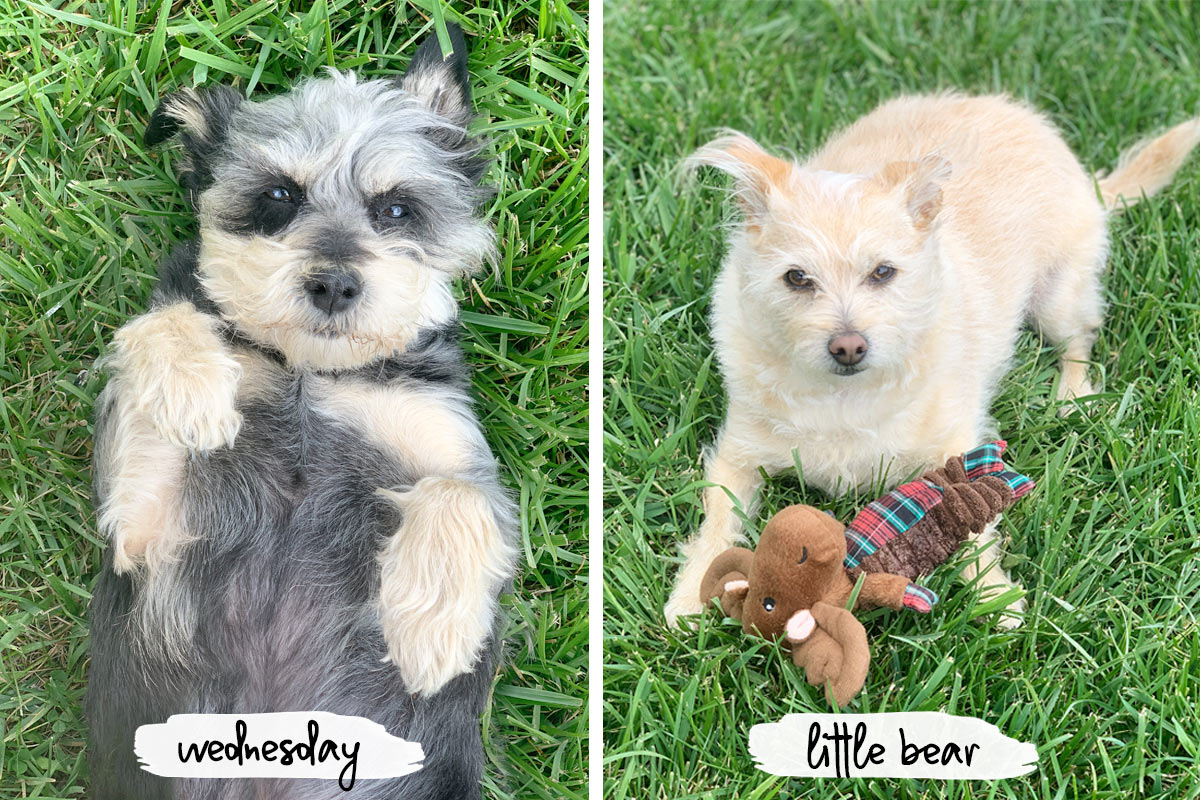 They've been such a sweet addition to our house this past week. We've walked them twice a day and had many snuggles on the couch.
They'll be with us until Wednesday. While we'll certainly miss having them around, I won't miss the shedding. Haha. I didn't realize how much these gals would shed. And honestly, it was a small price to pay because they are such good girls.
5. In the past, I've shared with you how much I love buying cell phone cases from Casely. I wanted to mention another phone case that I have and use on occasion, the Wallet Slayer Vol. 1 from Smartish.
I love using this case when we go to the Farmers Market. If and when I don't "need" to take a purse, this keeps things simple. This phone case holds three credit cards plus cash. I usually grab a credit card, driver's license, and debit card. Having money on me is generally hit or miss. Nevertheless, it's a handy phone case — and was recommended to me by another blogger.
6. Have you ever shopped at the store called Versona? I went Easter Dress shopping with my mom this past week and went into Versona for the first time. I can't tell you how many times I've strolled by that store, wondering about their clothing and prices.
I did pick up this darling Sunset Stroll Dress, but not for Easter. Haha. I was pleasantly surprised. The prices weren't bad, but their sizes tend to fall more in the junior category. It would look great with a jean jacket for a date night or church.
7. I shared a few Easter Table Setting Ideas earlier this week. I hope you're inspired. You have to see the sweet rabbit cutout napkin rings I made 🥰.
Around the Web:
This Linen Butterfly Wall Banner.
*(I want one of these!)
These Square Crocheted Pot Holders.
This 10-Minute Yoga Break.
These Baking Parchment Sheets
*(I always have these in my pantry).
This Swedish Cream Bun Cake.
These Easy (No Fridge) Lunch Ideas.
This Easter I Spy Printable.
These Color Trends for 2022.
The Dos and Don'ts of Choosing a Front Door Color.
One Last Hoorah:
How many of you can use this reminder now and again? It's essential to slow down and be present. Let's do it! 😉