Hello, friends. Happy Saturday. I have to be honest with you… it was a pretty boring and uneventful week around here. My goal was to get back into the swing of things after being away for a couple of weeks.
That included unpacking, a ton of laundry, way too many errands, grocery shopping, etc. However, I will say that being back in my home office has been AMAZING. Haha.
Do I miss the beach? Ummm, duh. But I also missed my big monitor and my office chair on wheels. First-world problems, I know.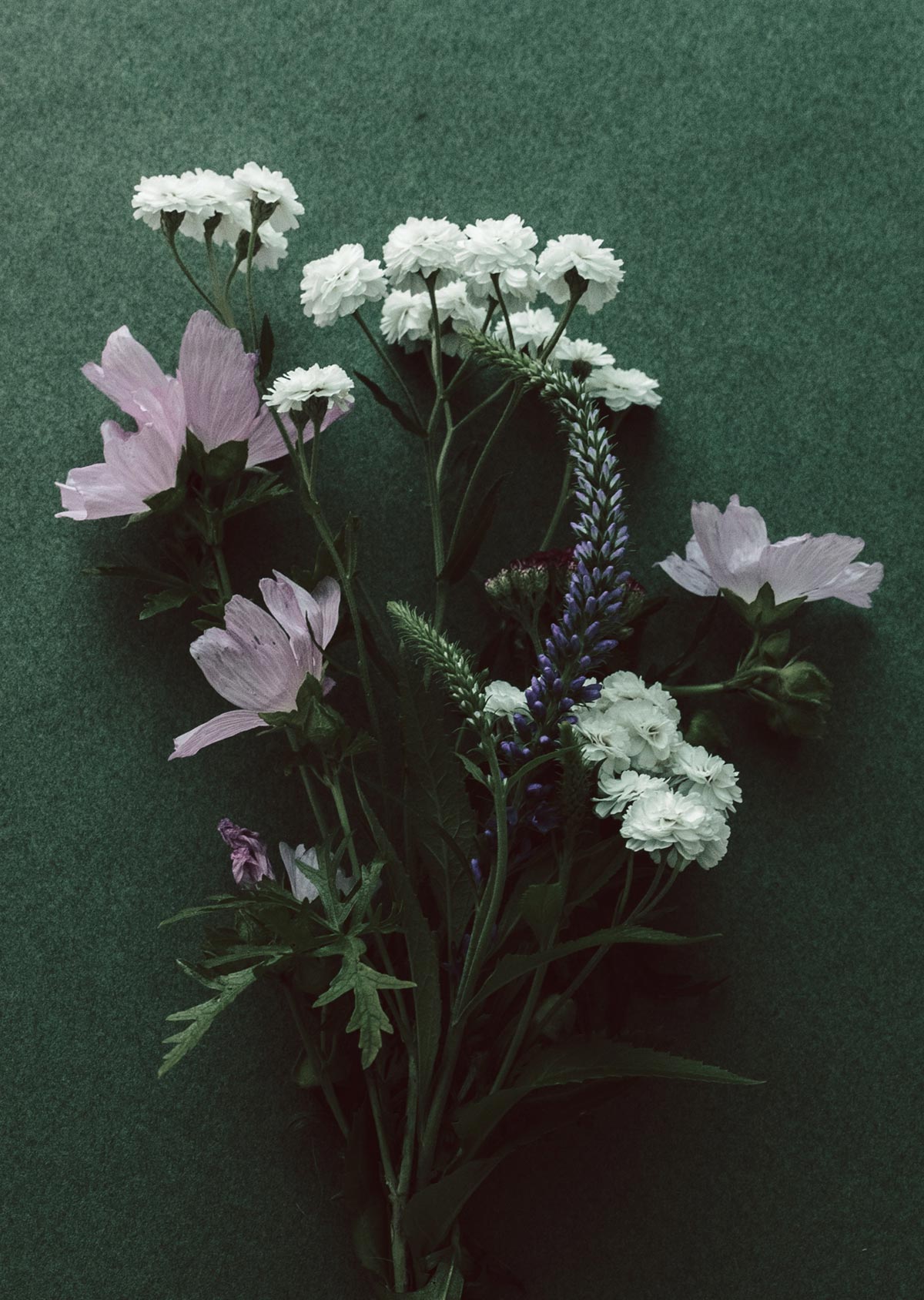 Did you know that Etsy named Emerald Green it's color of the year for 2022? Green, in general, is associated with nature, abundance, prosperity, and growth within all aspects of life. Its also said to be the color of life.
How do you feel about green? I kind of love it, as long as it's not neon green (wink-wink). Plus, I was born in May. So, there's that.
The flowers and the green background pictured above make me think of spring, wildflowers, and the color green. I think it's safe to say that I'm 100% ready for Spring.
Grab a beverage of choice… and let's catch up. Mmmkay?
Miscellany:
1. I love Casely phone cases. So, I wanted to tell you that they're holding a birthday sale and everything on their site is 50% off through Monday 2/21/22.
Go forth and buy yourself a new phone case or two. Seriously. Plus, there's free shipping on orders over $20.
p.s. My recent purchases: Wild About You and Rainbow Stripes Color Block. I probably have 1/2 dozen cases from Casely. I always buy the BOLD cases too… which include shock absorption, rubber side grips, and more.
Okay, I'll shut up now. Haha.
2. Did you have a nice Valentine's Day? Ours was pretty low-key. Steve and I ordered sushi to-go from the restaurant we had our very first date at 17 years ago. Which seems impossibly crazy to me. Anywho, we enjoyed it at home and, in my humble opinion, it was perfection.
3. Last Sunday (Super Bowl Sunday) the fam-bam got together for a non-super bowl party since the Kansas City Chiefs did make it.
I also referred to it as our welcome home party since we just got back from Gulf Shores. I am such a dork. Ha!
Everyone also brought their Valentine's. We always exchange cards and small gifts. It's been a family tradition for years and I absolutely love it.
I gave my mom and sister Emerson and Oliver bracelets and my dad and brother Starbucks gift cards. A bonus for everyone was a Quarter Keeper for their keychains.
Funny story. A few weeks ago we were all talking about Aldi's and one thing led to another. I asked my mom if she knew there were quarter holders for keychains. She was shocked.
Honestly, I don't think any of the family knew they existed, which was surprising to me. Etsy to the rescue and it was a random, fun little surprise for the family.
I ordered this personalized quarter keeper for myself.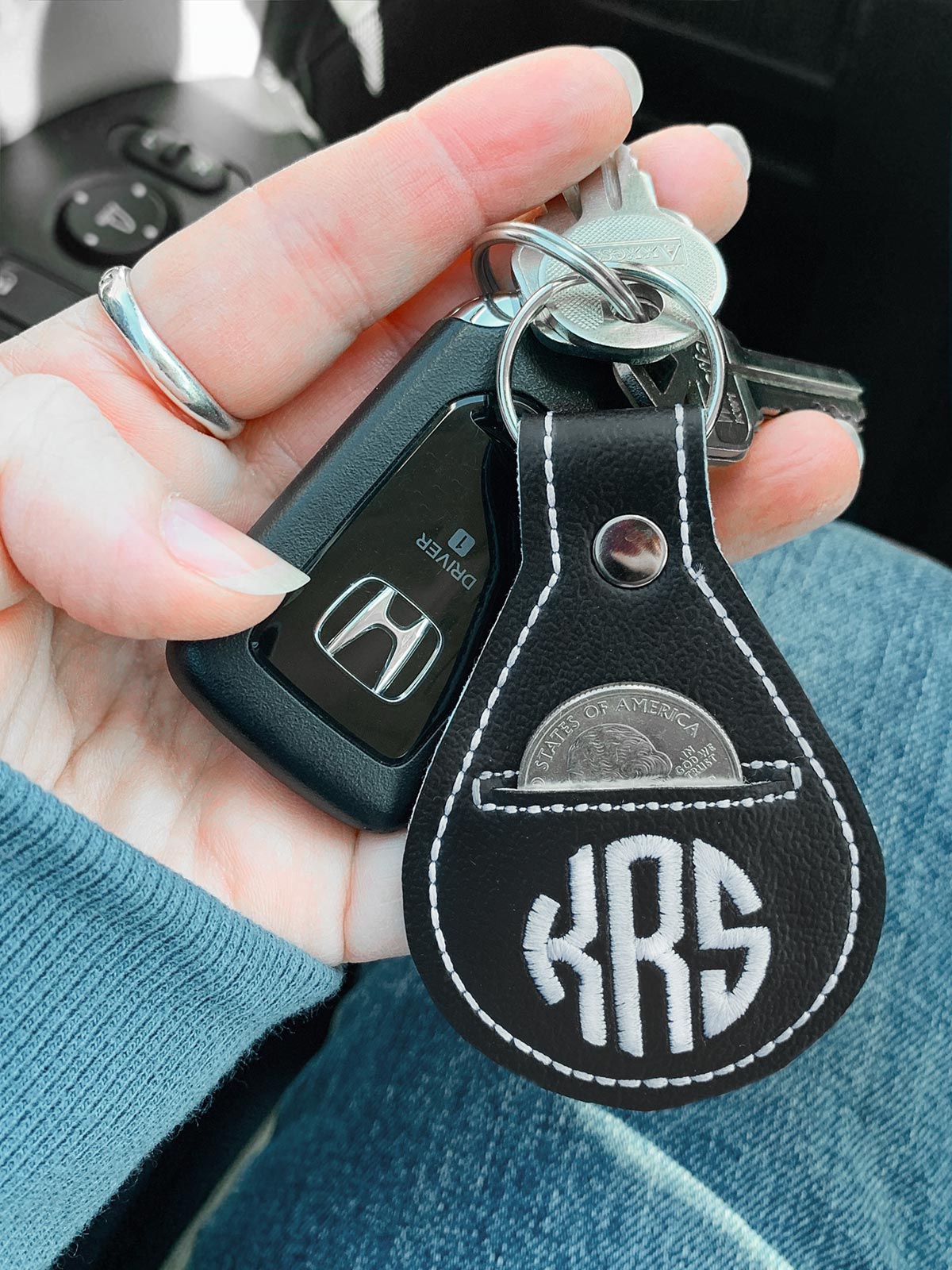 4. Last week I linked to some "no-spend challenges" and since then I've decided to do one in March. No spending on clothes, shoes, jewelry, home decor, etc.
My mom laughed when I told her. Haha. She knows I like to shop.
Here's my thinking. A no-spend challenge takes discipline. So, if I can't commit to a challenge like this for one month — I feel like that might be a sign that I lack discipline.
Any thoughts? In the big picture, I honestly think this will be good for me. Does anyone care to join me for accountability?
5. Any reality TV lovers out there? Well, I'm obsessed with Married at First Sight and have been watching it for years. This season is a little insane. One of the gals (Alyssa) wasn't attracted to her husband (Chris) at the altar and said some awful things to the camera crew about him.
However, she refused to say that she wanted out of the marriage. Why? Because she wanted to have the experience of the "show" — hanging out with the other wives, living in the same apartment building as the other couples, etc. I thought I was in the twilight zone watching this play out and I felt so bad for Chris.
Well, this past week Chris finally spoke up and said he wanted out. GO CHRIS! He deserves better and I couldn't bear to watch Alyssa one more week.
Phew, I feel so much better getting that off my chest. LOL!
6. I saw this posted on Facebook recently. The Interstate's Forgotten Code.
Did you know there was a logic to it? This video explains how the interstates are numbered so well. Those with 2-digits traverse the entire country. If they end in "0" they run East-West (10, 20, 30, etc). If they end in "5" they run North-South (5, 15, 25, etc). Those with 3-digits are bypasses and contain the last 2 digits of the interstates they bypass.
That's it! I had no idea and found this tidbit of info to be crazy cool.
Around the Web:
How to EASILY Update Orange Oak Trim.
These Affirmation Cards for Women.
This Year's Most Popular Shade of Green.
This Banana Bread Crumb Cake.
These Mini Lemon Drop Cakes.
This Baked Italian Chicken and Vegetables.
These Easy Beef Empanadas.
This Chicken Fried Rice (with Yum Yum Sauce).
How To Decorate on a Zero Budget.
These Printable Birthday Gift Tags.