It's finally here — the September 2017 Calendar. This free printable is yours to print, save and/or share with your friends! I love sharing these calendars with you each month, and I hope the quotes encourage you or serve as a conversation piece with friends.
I'm a quote addict, I love how they make you interpret and ponder on the meaning. So many of them are incredibly inspiring.
Printable September 2017 Calendar


First things first… my apologies on being so late. I won't bore you with all the details, but life happens and we're at the tail end of a HUGE move that we've done ourselves. If I could sum it all up in one word: EXHAUSTION. Haha.
If any of you have met me in real life — there is one thing that you'll realize front and center, I like to keep things real. I'm honest and perfectly imperfect with a huge scoop of 'keeping it real' on top. Wink. So, this months quote is one that is relatable and a necessary reminder to stay true to who you are.
"You were born to be real,
not perfect." -Unknown
Don't strive to be someone you're not, don't worry about what others say or think, be YOU! My philosophy is this is who I am, take it or leave it.
Please Note: All printables and downloads designed by Live Laugh Rowe are for PERSONAL USE ONLY. Please do not alter the file or claim it as your own. This file is not intended for resale, nor are the printed versions of this file.
If you love botanical prints, then you might enjoy this vintage inspired botanical print. Be sure to snatch a copy of the September Calendar from my Vintage Botanical 2017 Calendar.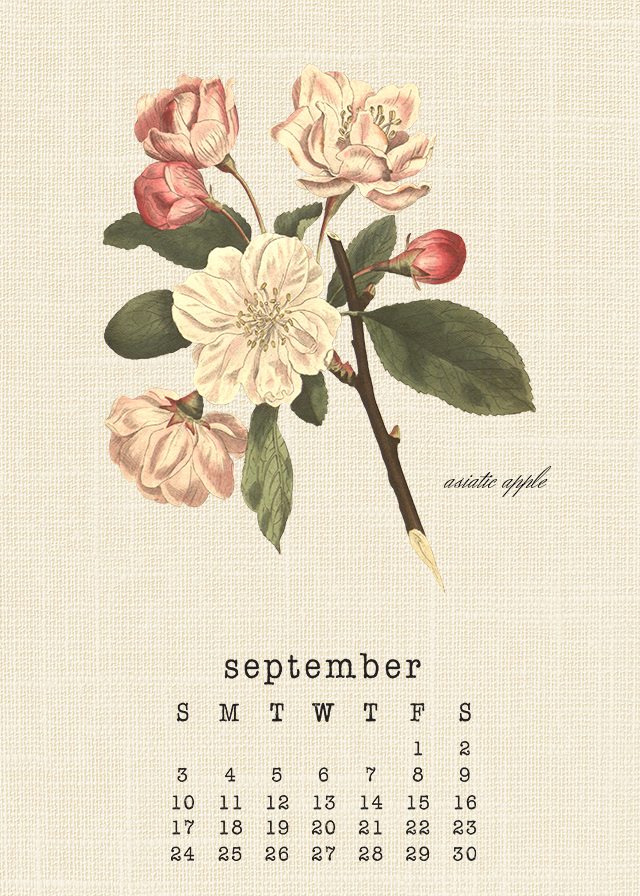 Be sure to visit with me here too:
Facebook | Instagram | Pinterest | Twitter | Google+