Keeping a space cute and organized can be tough sometimes!
However, these Spool Magnets might just fit the bill!

Hi friends! My name is Liz Fourez, and I am thrilled to be subbing in for Kelly today since she's recently enjoyed some fun in the sun! For those of you who don't know me, I'm the blogger behind Love Grows Wild, a site full of DIY home decor ideas and easy recipes to feed your family. Come visit me sometime!
I'm getting ready to start a BIG makeover on my office/craft room/studio/messy storage room, and I need lots of help to get everything organized. I am totally Type A, and when I'm working, I need everything to be clean, organized, and efficient or I start to go bananas! Can you relate? There's nothing fun about working at a desk with a million papers scattered all over… it's time to get organized! Starting with these super easy, super cute mini spool magnets to help control all that paper clutter!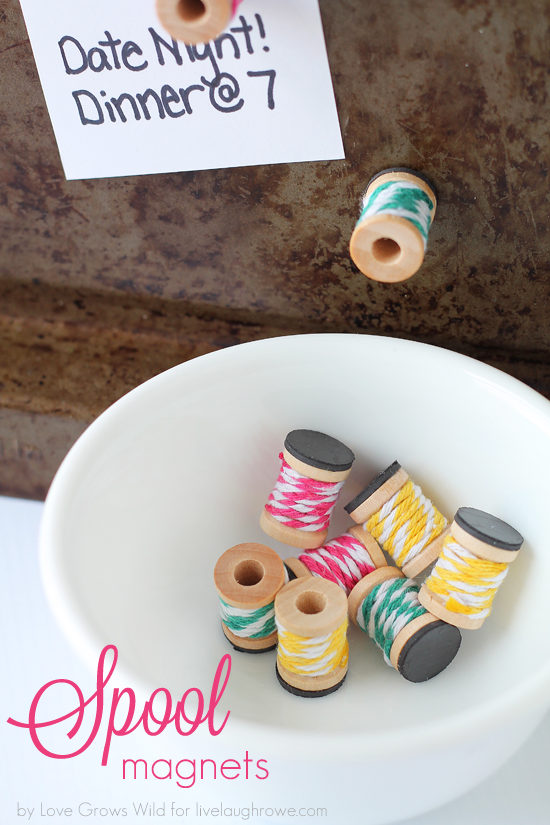 Supplies:
Mini Wooden Spools (also found at Hobby Lobby)
1/2″ round magnets
Bakers Twine or Thread
Glue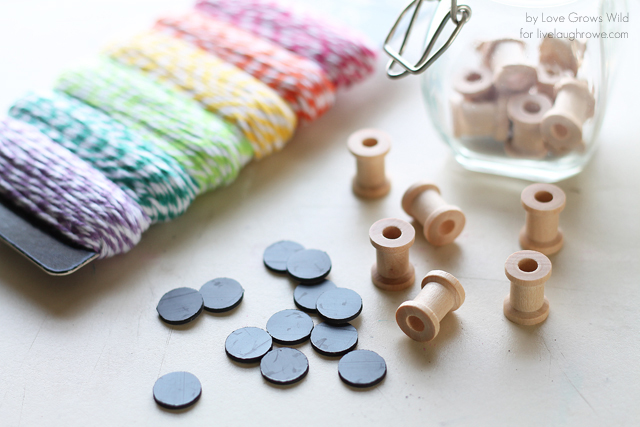 Start by spreading a layer of glue all around the middle of a spool. I used Mod Podge for mine and found it easiest to paint the glue on with a paint brush. Starting on one side of the spool, press the twine into the glue and paint a little more glue over the end to hold it in place.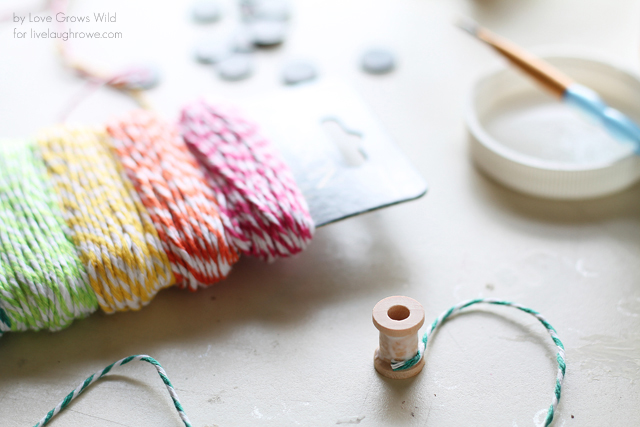 Let that set for a minute, then wrap the twine around the spool until you reach the other side. Cut the twine and paint a little more glue over the end to secure it on the spool.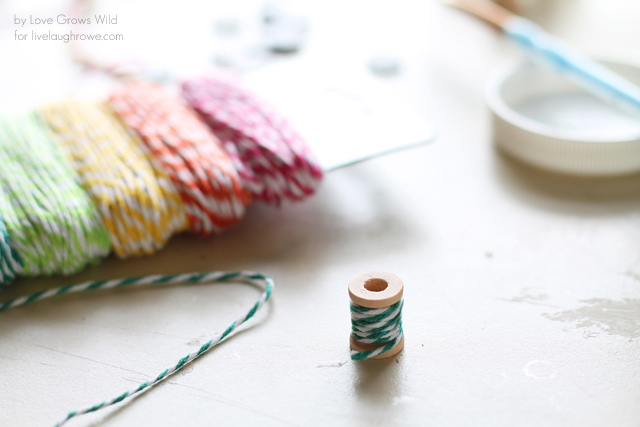 You can do all your spools in the same color or mix it up for a fun look! To turn these cute, little spools into magnets, just add a little bit of glue (I switched to super glue for this part) to one end of a spool and stick a magnet to it. That's it! Adorable, colorful, creative magnets to help get you organized!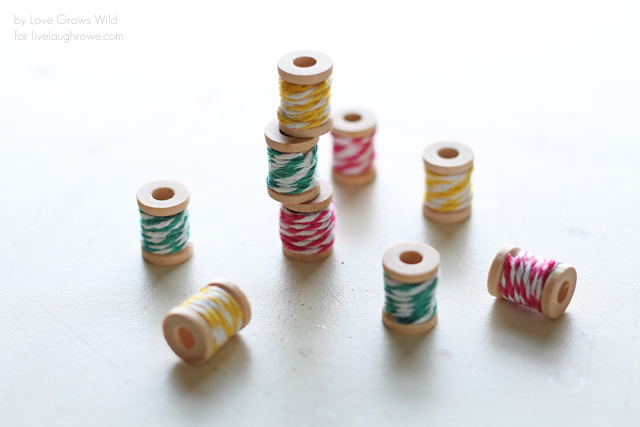 I loved being here at Live Laugh Rowe today,
and I hope you'll come visit me over on my blog!
Here's a few of my favorite posts to get you started: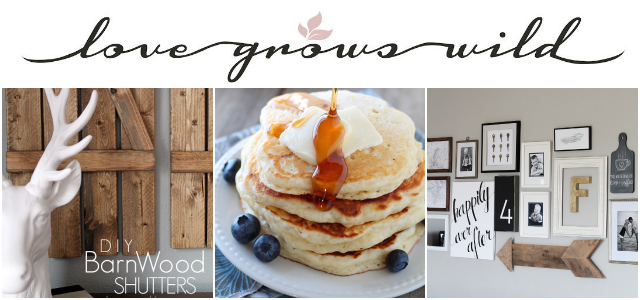 DIY Barn Wood Shutters | Buttermilk Pancakes | Living Room Gallery Wall
You can also find me hanging out here:
Blog | Pinterest | Instagram | Facebook | Google+ | Twitter


Betweennapsontheporch.net