This post sponsored by Sticky9. All opinions are my own.
Oh happy day! Today I get to share my love for two things. Wait for it…. Instagram -and- Sticky9 (formerly known as StickyGram). Are you familiar with them? In short, it'a website that allows you to print custom magnets, phone covers and/or iPad covers from your very own instagram feed! It's all kinds of fabulous. Instagram magnets? Yes, please!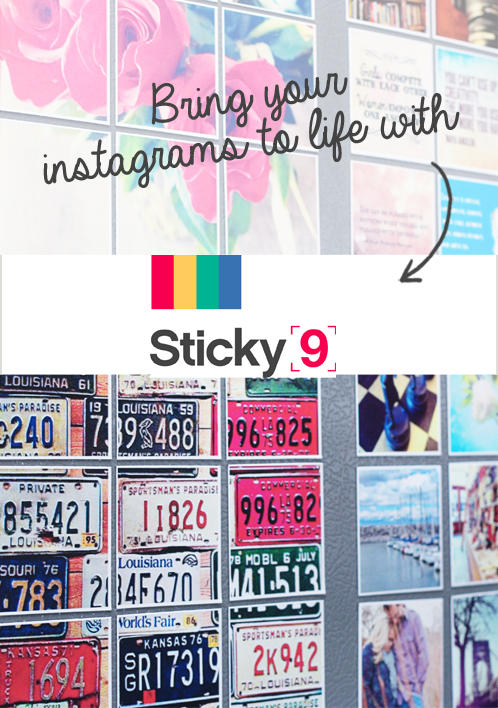 I still feel like a newbie to instagram for some reason; however, I love sharing a piece of me, my favorite things, my furry friends, my blogging adventures and so much more! It's even better when I can print them onto magnets -or- an iPad cover! #swoon That's where Sticky9 comes into the picture…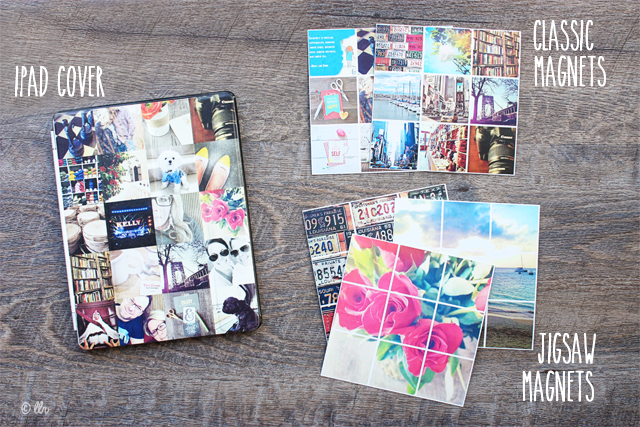 I just had to share with you some of their fabulous instagram inspired products. Let me start with that fabulous iPad cover. I adore this little slice of goodness and it makes for a perfect conversation piece too! In addition to the phone and iPad cover, they also offer two types of magnets! You can choose 9 photos for The Classic magnet or just one with their NEW design, The Jigsaw. I have both and find them to be uniquely lovely! You can create a collage of different pictures or create a piece of art with the Jigsaw. (Aaaaand there may be another new magnet rolling out this month — but, shhh, you didn't hear that from me).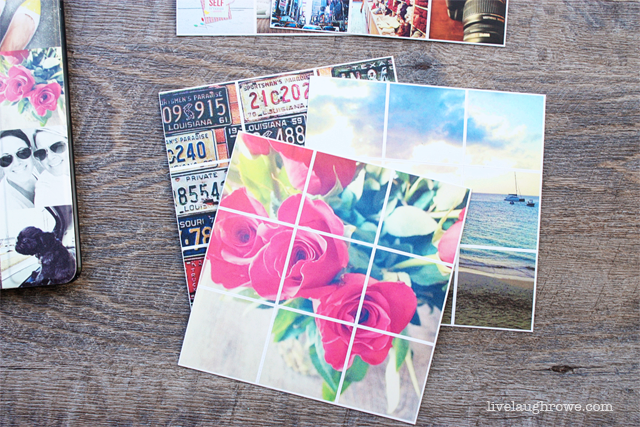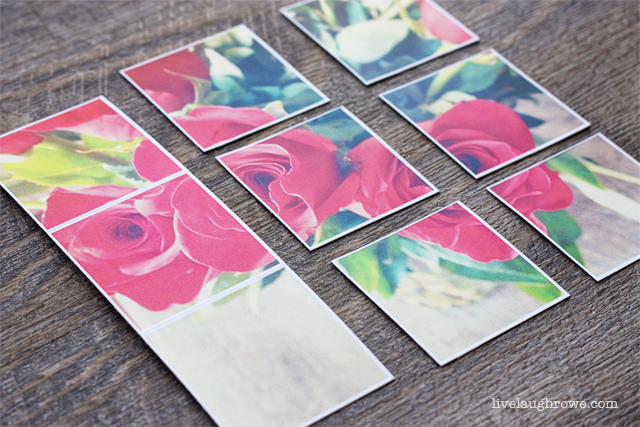 The 'Jigsaw' is a creative, playful way to display your photos and it's a bit of interactive fridge fun! The magnets are thin, lightweight and pull a part easily — allowing you to share with friends and family or create your very own masterpiece on the refrigerator, file cabinet, memo board, etc.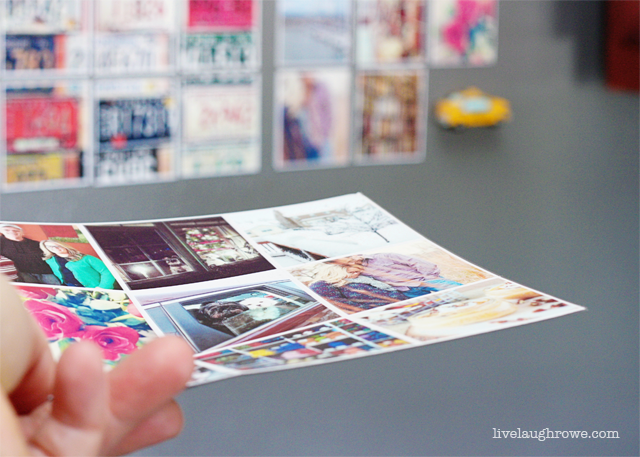 I've put mine to good use on the side of our refrigerator (being that it's stainless steel). Pictured below, I have a couple of Jigsaw magnets (on the left), paired with an eclectic grouping of some of my other favorite instagram pictures. Moments that make me smile, quotes that encourage me and random artistic captures. And a few of the magnets were snatched away to my work room too!
So, what do you think? I think you can't go wrong!
These little masterpieces truly make me smile! It's kinda genius.
How about a little savings for your first order?
Be sure to use this code: FRIENDPW7R and save 15%
Happy instagramming and bringing your pics to life with Sticky9!
Subscribe to Updates | Like on Facebook | Follow on Pinterest