Be the first on your block to get into the summer groove.
Wake up your taste buds and gear up for summertime by treating
your friends to creamy, refreshing Key Lime Pie Cheesecake Ice Cream!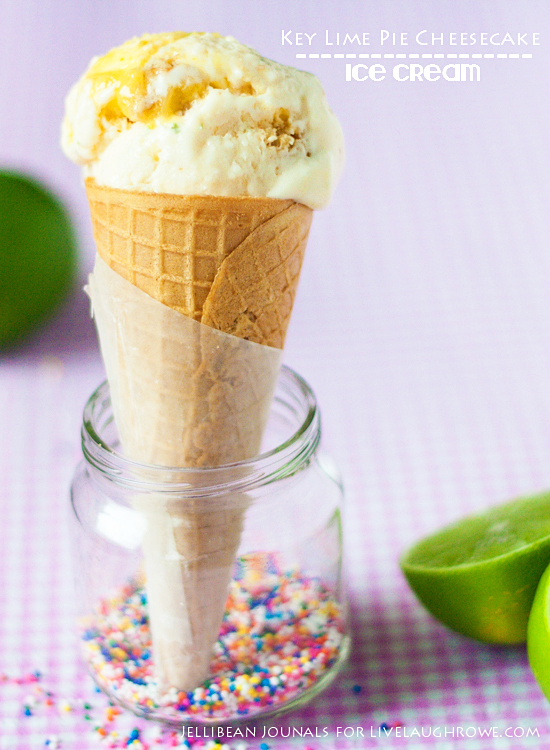 Hi there, I'm Jelli, and I'm smitten that Kelly invited me over here today to share one of my favorite (and easiest!) homemade ice cream recipes with you. If you need to know one thing about me, it's this: I heart food. That's why I learned to cook! Most days you can catch me apron-clad and waist-deep in chocolate, belly-laughing with my husband, and racking my brain to translate my toddler's newest Spanglish phrases over at Jellibean Journals.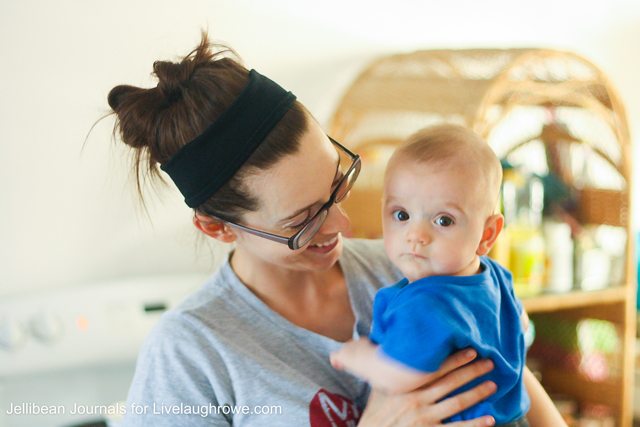 Ice cream is the ultimate summertime taste treat. At my house, it's pretty much the ultimate taste treat year-round, and that's not even because we live in Costa Rica, where it's practically always summertime. In fact, my daughter recently had her first ice cream cone on a Daddy-daughter date and refused to share even one bite. She gets it honest.
You're not going to want to share this ice cream.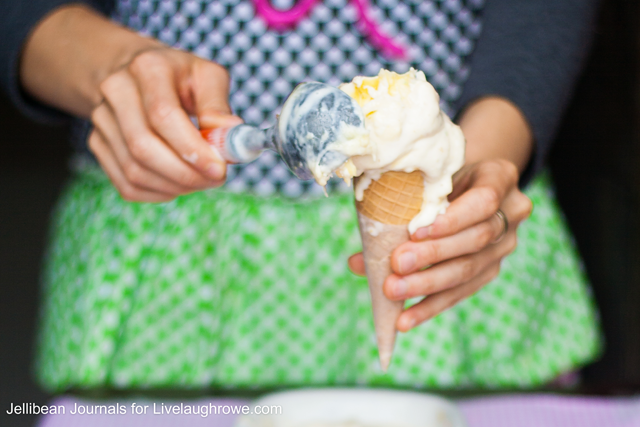 Making specialty ice creams at home is a breeze. For this key lime pie cheesecake ice cream, we're going to adapt David Lebovitz' cheesecake ice cream and add sparkle with fresh lime zest, bright, tart key lime curd and crunchy graham crackers.You don't even need to turn on the stove for this recipe unless you make the lime curd from scratch, which still only takes about ten minutes. The ice cream base is mixed up right in the blender! See, I told you this was going to be easy!
After we mix up the citrus cheesecake ice cream, we'll churn it and layer it in a loaf pan with lime curd and graham cracker pieces. We'll pop the pan of homemade ice cream into the freezer and after a few hours scoop out the prettiest and smoothest cheesecake ice cream. It's got gorgeous swirls of bright yellow lime curd and chunks of grahams marbled throughout. It's knock-your-socks-off delish!
No ice cream maker? I've got great news for you! You can still try this recipe at home. Check out this post on how to make ice cream without a machine.
Roll your sleeves up and let's get to ice cream making!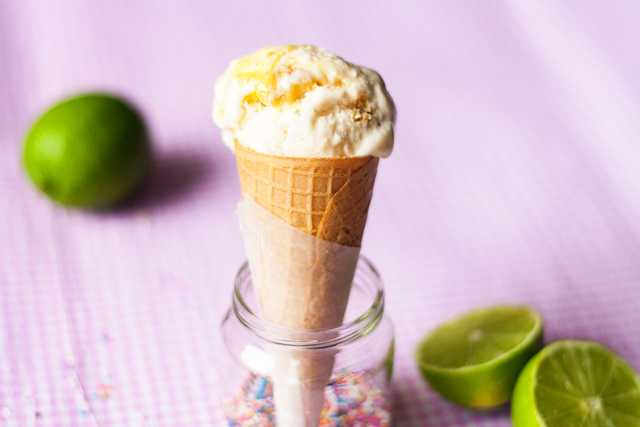 Key Lime Pie Cheesecake Ice Cream
Ingredients
For the cheesecake ice cream
8

oz.

cream cheese

zest of 2 limes

1

cup

sour cream

1/2

cup

half-and-half

1/2

cup

sugar

pinch

of salt
Additional Ingredients
1

cup

Key Lime Curd

1-1/2

cups

roughly crushed graham crackers
Instructions
Combine all cheesecake ice cream ingredients in a blender and puree until smooth. Refrigerate 6 hours or overnight.

When ready to freeze, churn ice cream according to the instructions on your ice cream machine.

Pour half the cheesecake ice cream base into a loaf pan. Top with a layer of key lime curd and sprinkle with graham cracker bits. Pour the rest of the cheesecake base on top and freeze until sold.
Notes
When serving, scoop deeply into the ice cream to mottle every sweet-tart scoop with graham chunks and key lime curd.
Good News! If you like this recipe, you can add it to your personal recipe box to make later this week or add the ingredients to your online shopping list to make it tonight! Just click the Save Recipe button above to get started.
Spring into summer with even more homemade ice cream recipes, like this Brownie Batter Ice Cream!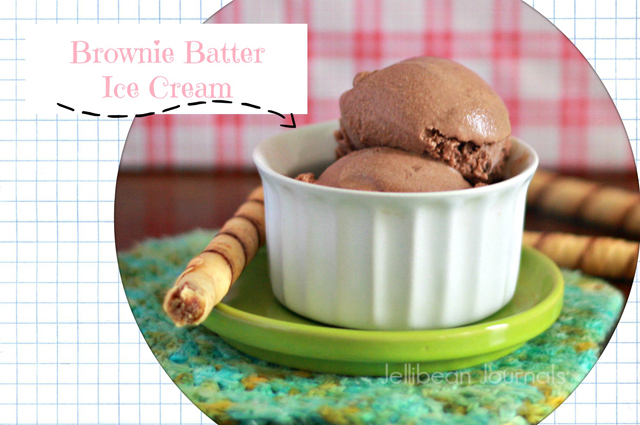 You can also find me hanging out here:
Twitter | Facebook | Pinterest | Google+

https://betweennapsontheporch.net/
https://betweennapsontheporch.net/https://betweennapsontheporch.net/