Well, July is officially around the corner. In just a few short days, we'll be celebrating July 4th (also my husbands birthday) and soon thereafter, Steve and I will be heading back to St. Maarten for some more beach time. Woo-hoo! As we prepare for the new month, I'm sharing the July 2016 Calendar with you.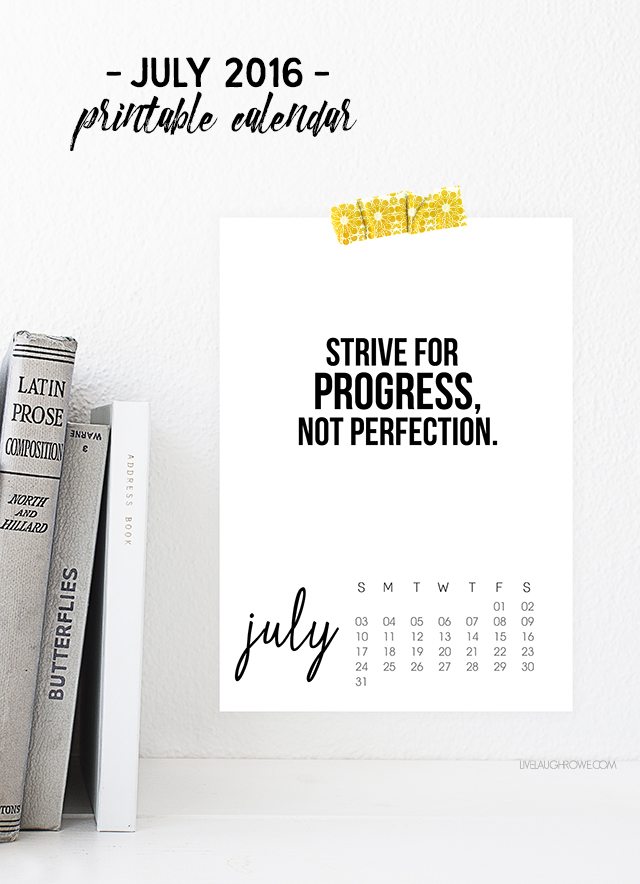 I haven't shared much about this journey, but a few months ago I started back on Weight Watchers. It's been great and I'm attending a new meeting that I absolutely love. I've officially lost 20 pounds and, friends, that is some serious progress for this girl who love-love-loves food!
A couple of weeks ago, at one of the meetings, another member shared that he keeps things in perspective by focusing on progress, not perfection. What a fabulous reminder for each of us to keep in mind on our life's journey. Whether it's a diet, a new job, a new goal or whatever it might be — strive for progress, not perfection! As a perfectionist, this was a reminder that I needed and will appreciate having it on the July 2016 Calendar as a daily memo that progress is the goal… one day, one step, one calorie at a time.
Here's to progress, friends! I hope you enjoy this calendar and reminder.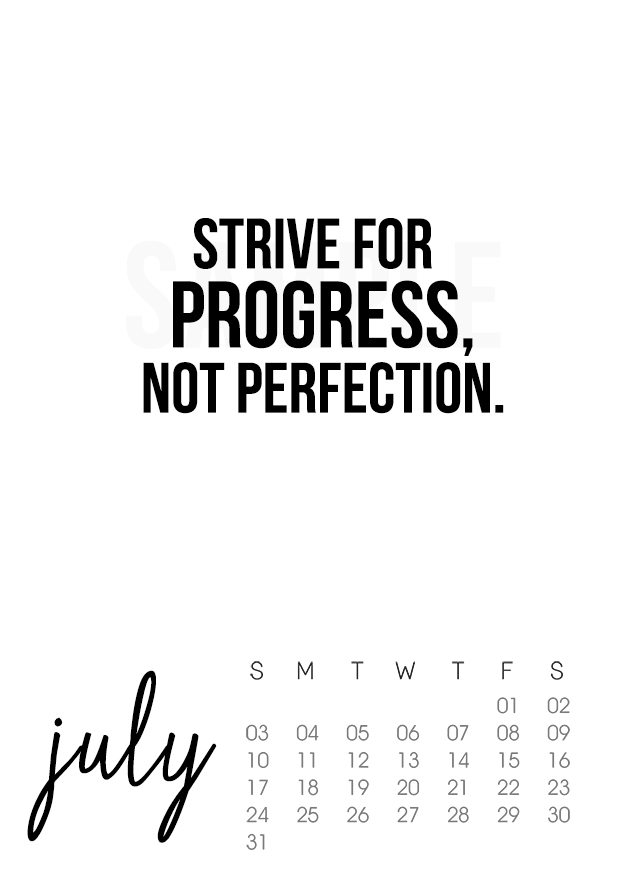 *Please Note: All printables and downloads designed by Live Laugh Rowe are for PERSONAL USE ONLY. Please do not alter the file or claim it as your own. This file is not intended for resale, nor are the printed versions of this file.
Don't forget — you can make your own wooden clipboard (with easel) to hold your calendar each month!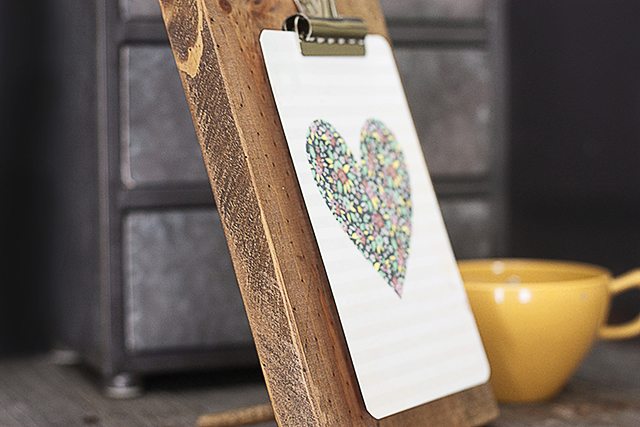 Or you could cut off the top quote, sized as a 5×5 and use for wall art — or save and use as a flat card! You could do this with any of the 2015 calendars or 2016 calendars.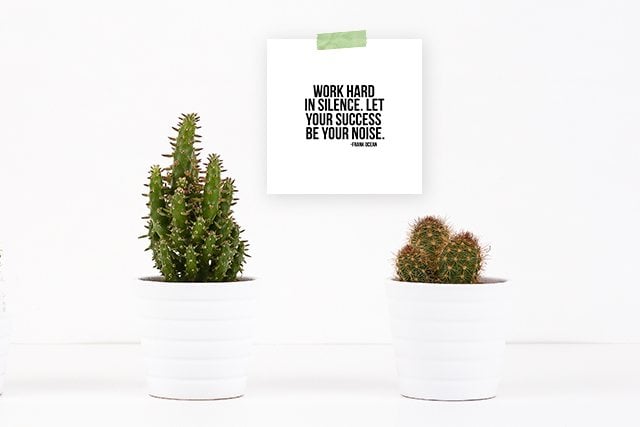 Be sure to visit with me here too:
Facebook | Instagram | Pinterest | Twitter |Google+