Instant Winter Scene Craft
A fun and simple Instant Winter Scene Craft that is great for gifting — did I mention a stocking stuffer? This is a sweet craft for kids of all ages (ahem, even adults). And the best part? It can be transported with you, so you can set up and take down your winter scene as much as you'd like. Clever, right?
Be sure to sign up for my email to get new
recipes and creative ideas sent right to your inbox!
Fun Winter Test Tube Craft


Oh, winter. You are my favorite, even if you do make my joints ache and my hands feel like icicles. HA! If and when the snow falls, it's always so beautiful. I may not want to go out and make snow angels, but I sure do enjoy admiring it through the foggy windows.
So why not bring the winter scene indoors — with a little faux snow and a tree? Right?
A few years ago, my sister Kristine, created an Instant Winter Scene for her shop, Nanticoke Lane. It's been a BIG seller for those who prefer to buy rather than create. Excuse me while I put a little "plug" in here for her shop and her INCREDIBLE talent. My sister has such a talent for creating some beautiful tags, packaging ideas and so much more.
Well, today I'm incredibly excited and blessed to be collaborating with Kristine. She has so graciously offered the printable labels for this adorable Instant Winter Scene and I'll provide the step-by-step fun for creating the "masterpiece."
How to Create your own Winter Scene: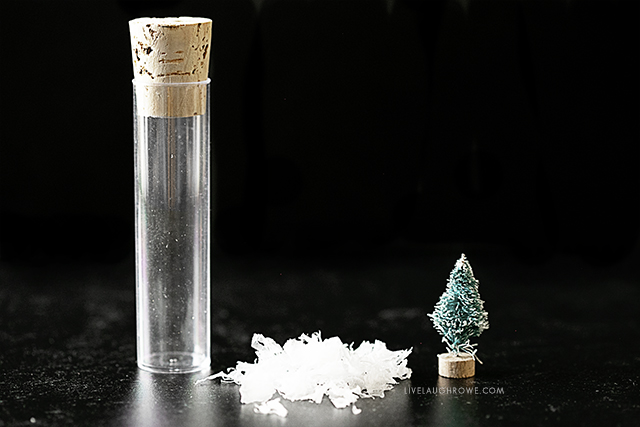 Supplies:
4″ Plastic Test Tubes (ones we used)
Faux Snow (this is our favorite)
Mini Bottle Trees (check your local craft store)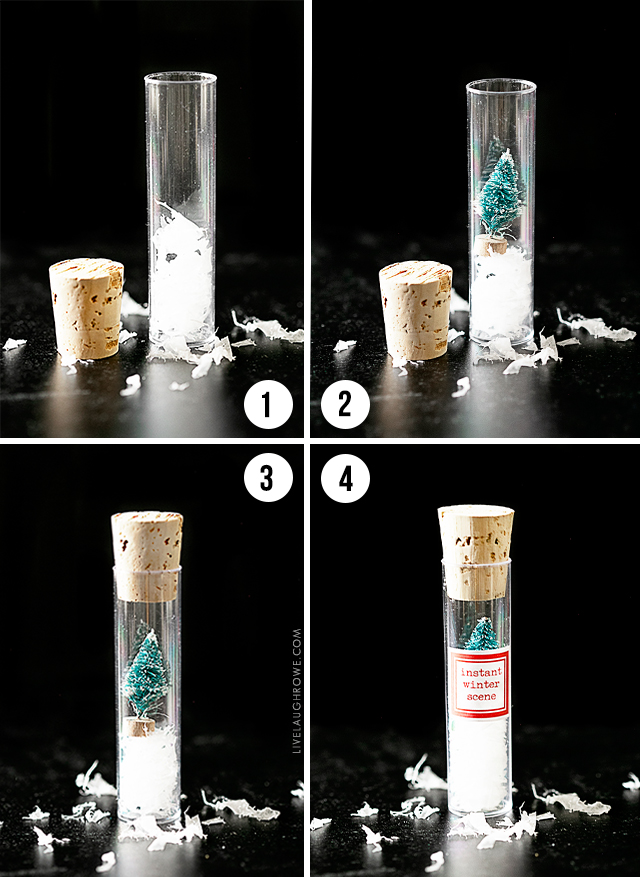 Step One:
Add faux snow to the test tube.
Step Two:
Add an adorable mini tree to the top of your faux snow and push down a bit.
Step Three:
Place the cork on the test tube and add the label.
And you're done! Easy peasy, right? You could even add it to a small acrylic dome ornament.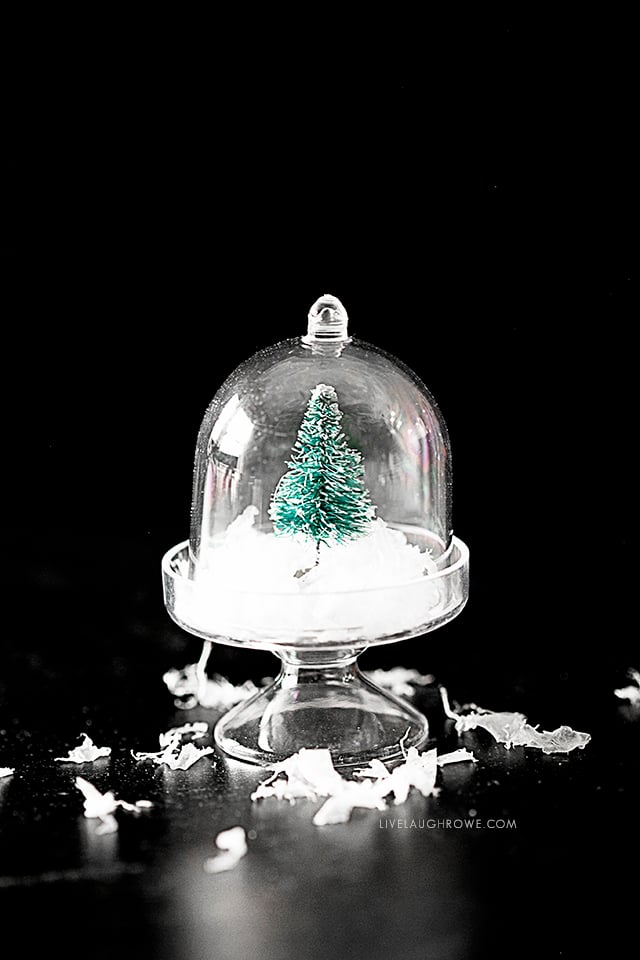 My sister said she got hers at Hobbly Lobby for less than a $1. Isn't that adorable? If you want this to be more of a "permanent" winter scene, add a little glue to the tree and make sure the dome is not removable. So sweet.
Free Printable Label

Please Note. Printables and downloads designed by Live Laugh Rowe are for PERSONAL USE ONLY. Please do not alter the file or claim it as your own. This file is not intended for resale, nor are the printed versions of this file. This is not a vintage print due to layers and backgrounds used to create this unique print.
Connect with Live Laugh Rowe!
Facebook | Instagram | Pinterest | Twitter
Hugs and Blessings!