If you enjoy printables and scripture, this minimalistic free scripture printable is for you. In short, I Corinthians 13:4-8 is a favorite passage of mine. A beautiful passage that portrays what love should look like.
Many years ago (2012 to be exact) I shared a Love Is… printable that was inspired by this very passage. However, since then my abilities to create printables have gotten much better. Haha.
While I've been tempted to delete that old post, it's also a sweet reminder of my early days of blogging. A lot has changed since that time, but my love for sharing and inspiring with you hasn't.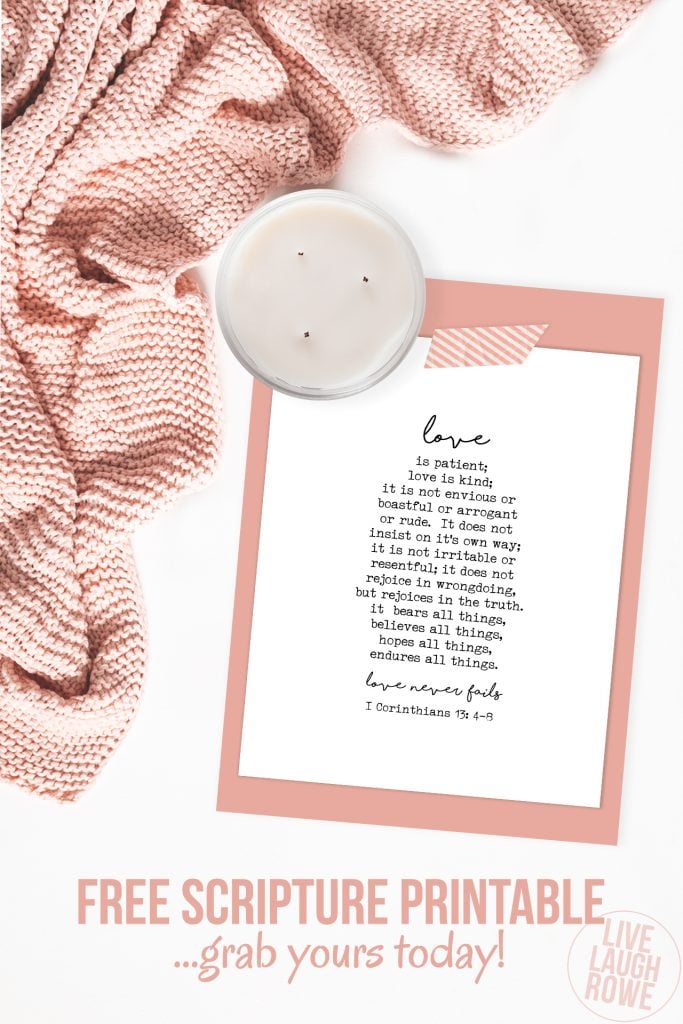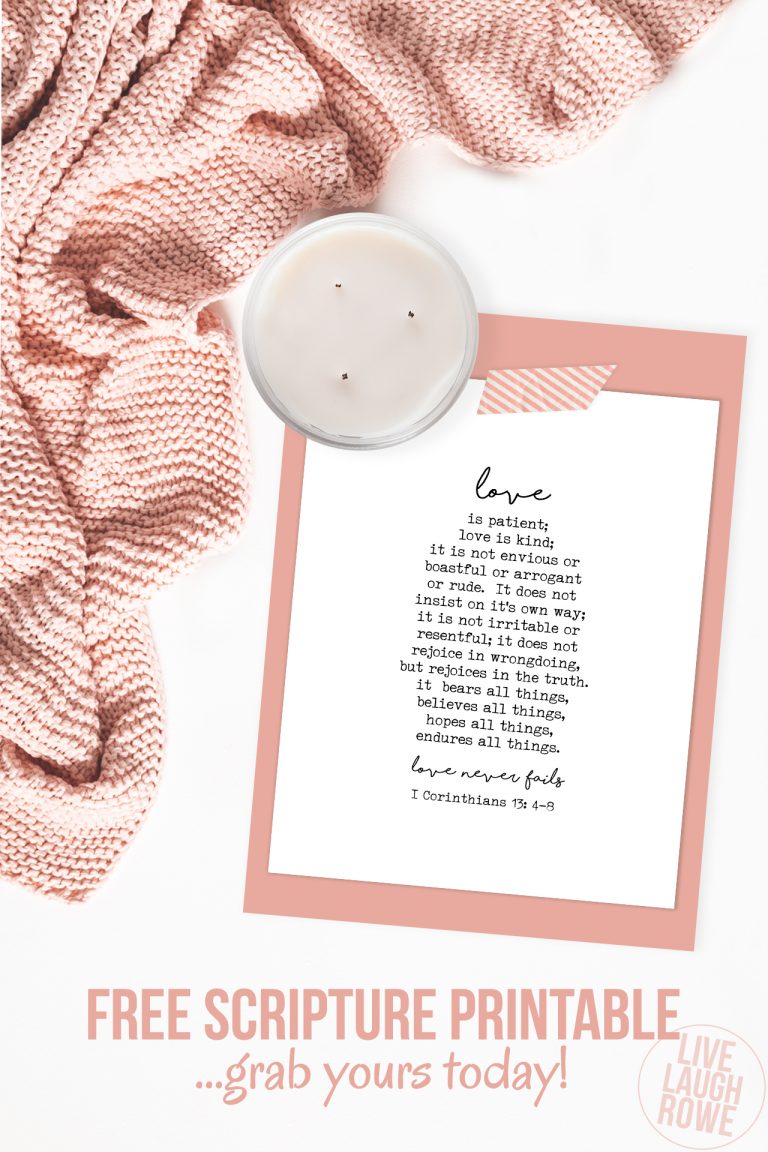 And as a result, I thought sharing an updated version of that (awful) printable might be a good idea. In addition, it's definitely an excellent reminder we can all use. At least I appreciate the reminder.
In my humble opinion, love is a powerful thing. And it, therefore, should demonstrate patience, kindness, contentment, gentleness, happiness, etc.
The opposite of love is hate and we've seen so much of that last year. We need more love to infiltrate our society. Don't you agree?
I'm hoping that this free scripture passage printable will keep love at the forefront of our minds.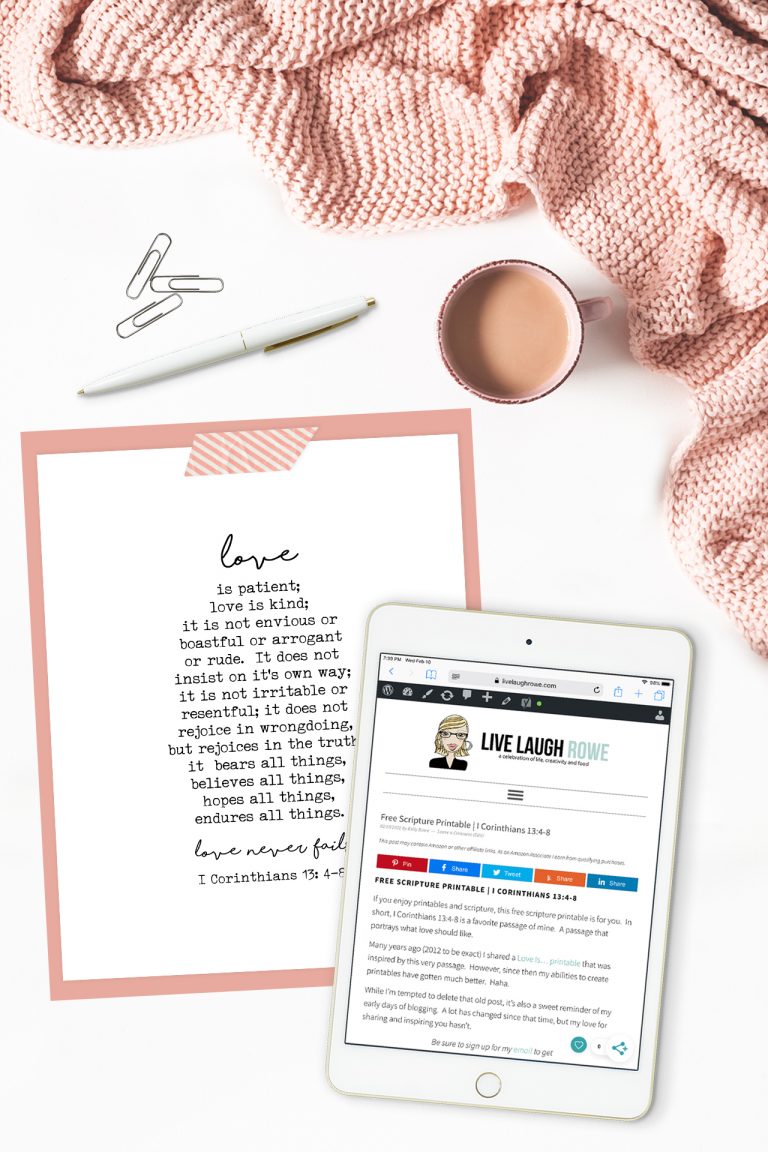 Quote
"The heart that's meant to love you will fight for you when you want to give up, pick you up when you're feeling down, and will give their smile when it's hard for you to find yours. They will NEVER get strength from seeing you weak, power from your hurt, or joy from seeing you cry. The heart that's meant to love you wants to see the best of you, not the hurt you! Never forget that." (Trent Shelton)
Isn't that a beautiful quote?
Read it again.
So good, right?
It's my hope and prayer that we've all experienced that kind of love.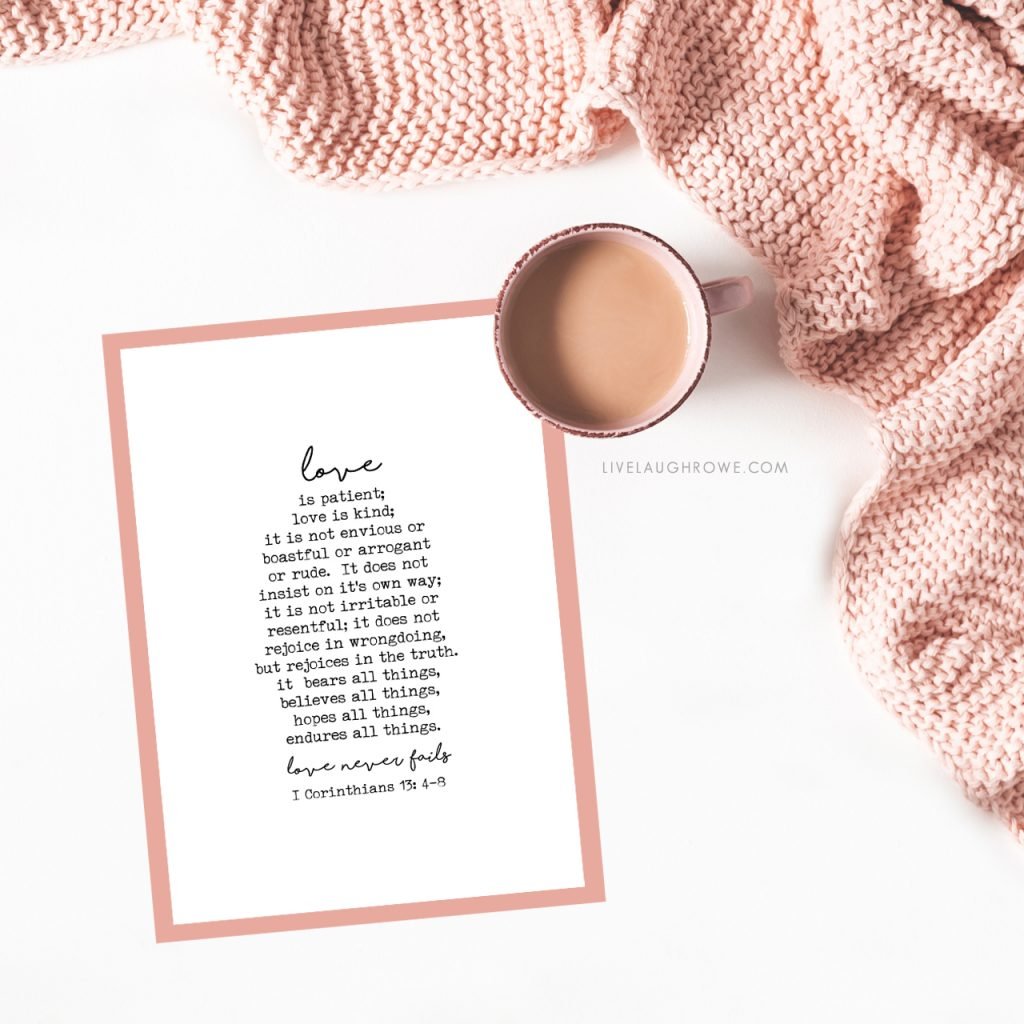 Sharing this today seemed appropriate with Valentine's Day this coming Sunday. Although this verse is applicable to everyday life.
While the free scripture printable isn't word-for-word, it's an easy-to-read paraphrase.
Let's take a quick read at the passage used on the printable.
Scripture Passage
4

Love is patient, love is kind. It does not envy, it does not boast, it is not proud.

5

It does not dishonor others, it is not self-seeking, it is not easily angered, it keeps no record of wrongs.

6

Love does not delight in evil but rejoices with the truth.

7

It always protects, always trusts, always hopes, always perseveres.

8

Love never fails.

I Corinthians 13:4-8
Printable
Today's free scripture printable is being offered in two sizes: 5×7 and 8×10. Certainly, feel free to share with your friends and family and remind them of how much you love and appreciate them.
It would undoubtedly be beneficial to hang this in our homes and maybe even memorize it. Nevertheless, I hope you're able to put it to good use.
And guess what? You're loved. I hope you know that.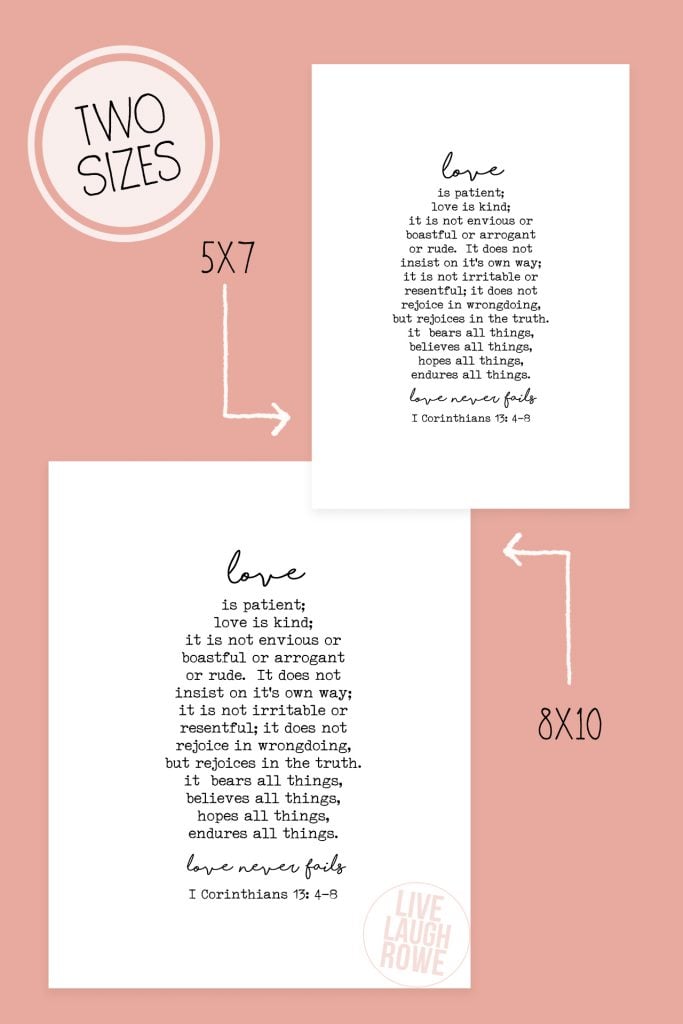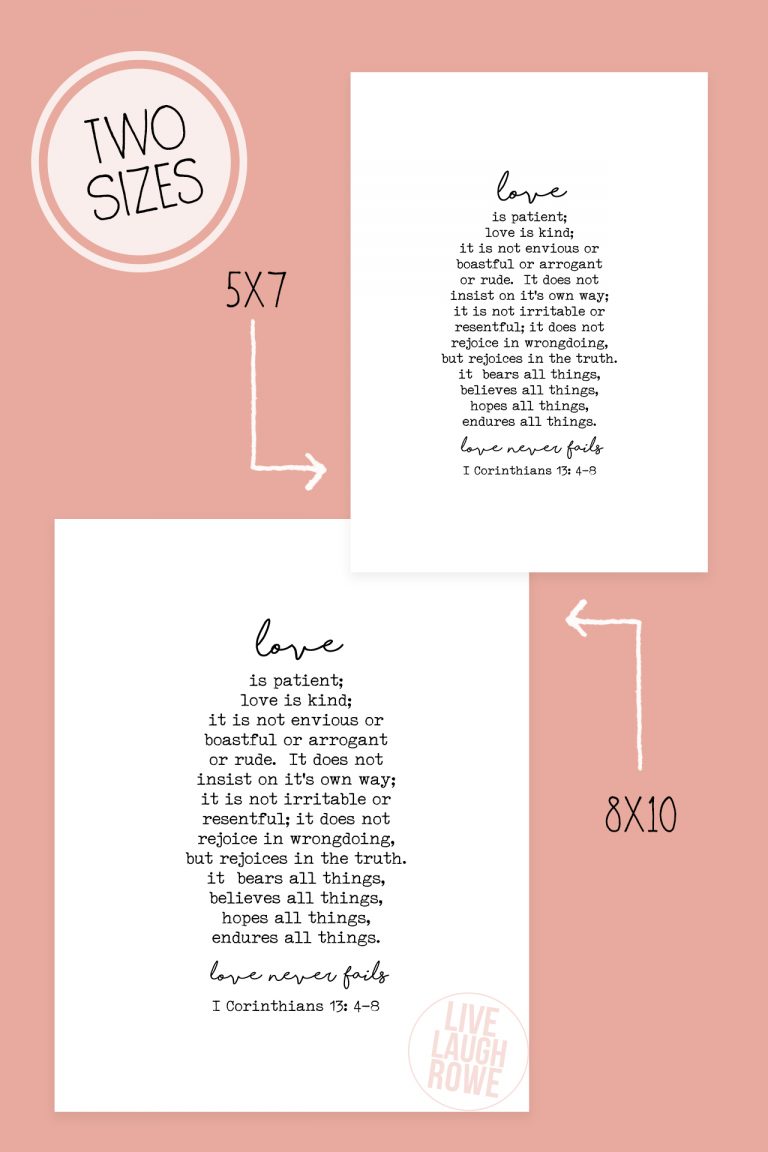 Please Note. Printables and downloads designed by Live Laugh Rowe are for PERSONAL USE ONLY. So, please do not alter the file or claim it as your own. Not intended for resale. Nor are the printed versions of this file.
Free Scripture Printables:
Hugs and Blessings!