Fall is just around the corner. I know, it's crazy to think about right? I'm always happy for the cooler temps (fingers crossed), pumpkin patches, bonfires, and more. So, you can imagine how excited I am to see the summer evenings move on. I'm also excited to share some printables with you — and today's free fall printable features a quote by Humbert Wolfe.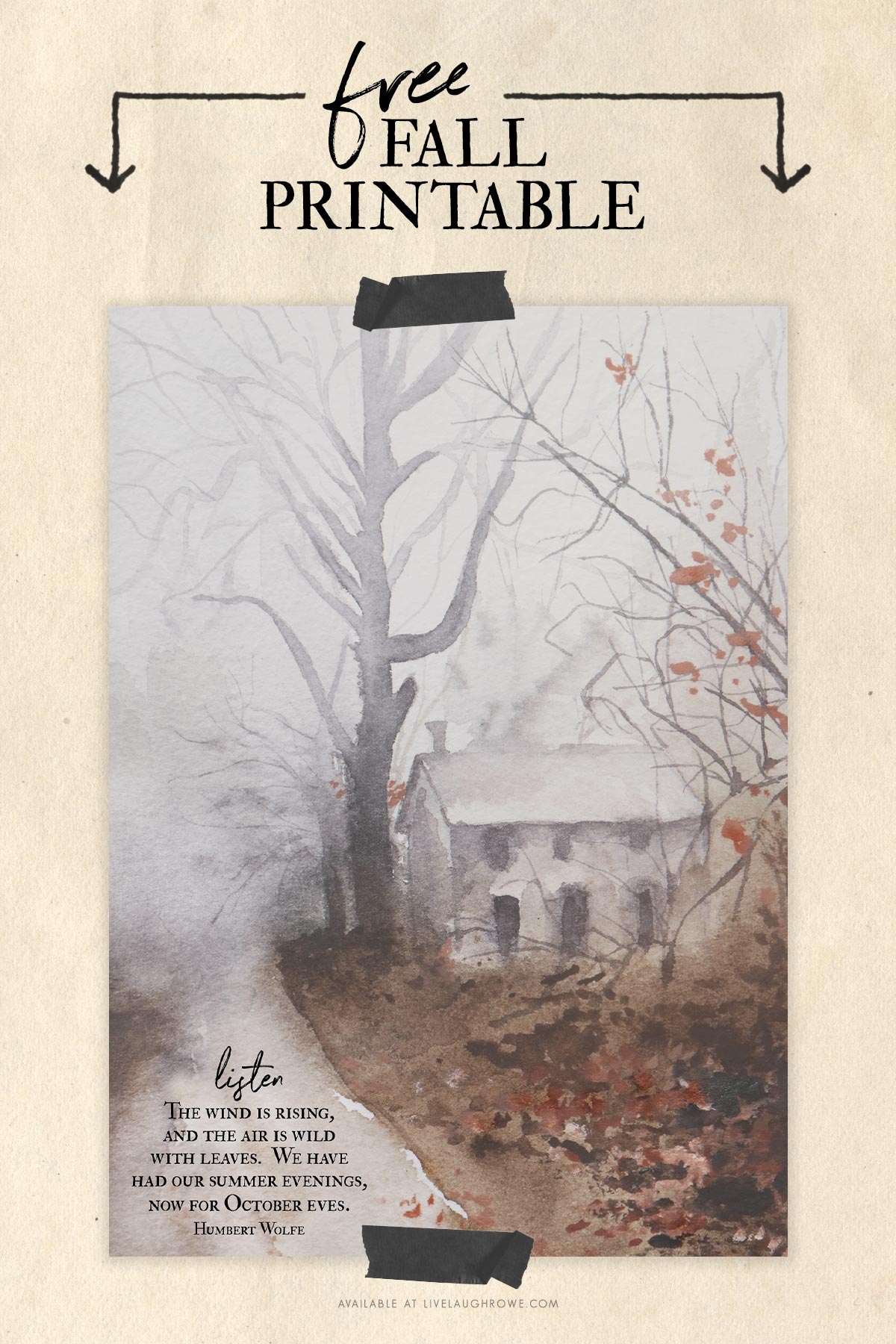 Do you smell that? Pumpkin Pie. Apple Crisp. A bonfire burning.
Do you hear that? The crunching of the leaves beneath your feet.
All are signs of the upcoming season. Fall. Are you ready? Excited?
Nevertheless, one thing is for sure, I'm always ready to say goodbye to summer. Haha.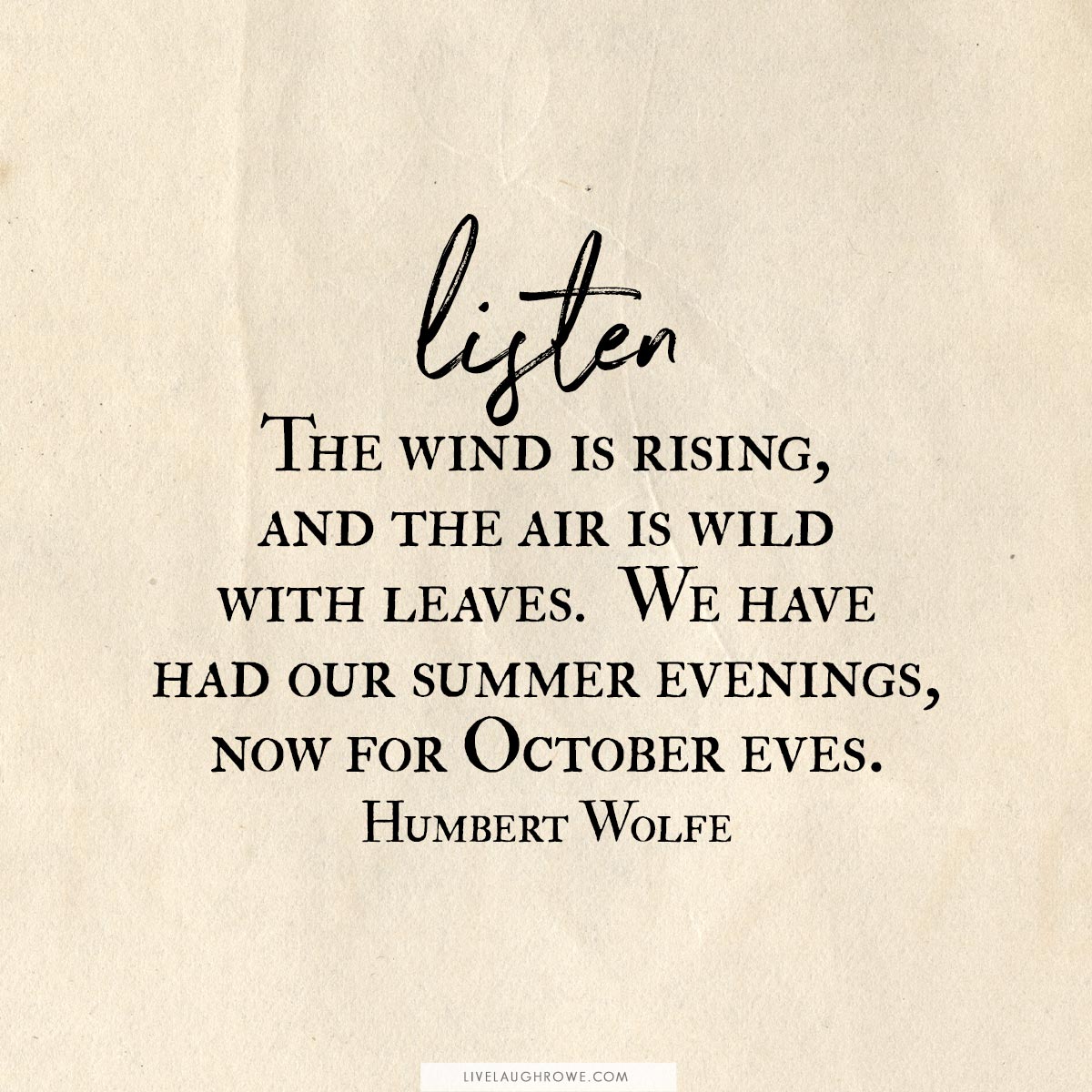 Sometimes I think my fondness of the fall season is a result of all the memories I hold close to my heart from our years of living in Upstate New York. Cool nights with the windows open, throwing on a sweatshirt on to go apple picking with the youth group, and bonfires on Keuka Lake.
So many sweet memories.
Rumor is our fall here in Missouri will be a little warmer than usual, but I'm crossing my fingers that they're wrong. Haha.
What are some of your favorite things? I'm looking forward to doing some camping, sitting around bonfires, and maybe attend a few fall festivals.
Other fall printables to check out:
Psalm 118 Fall Printable
Fall Bucket List
Pumpkin Spice Printable (with recipe)
Thankful Printable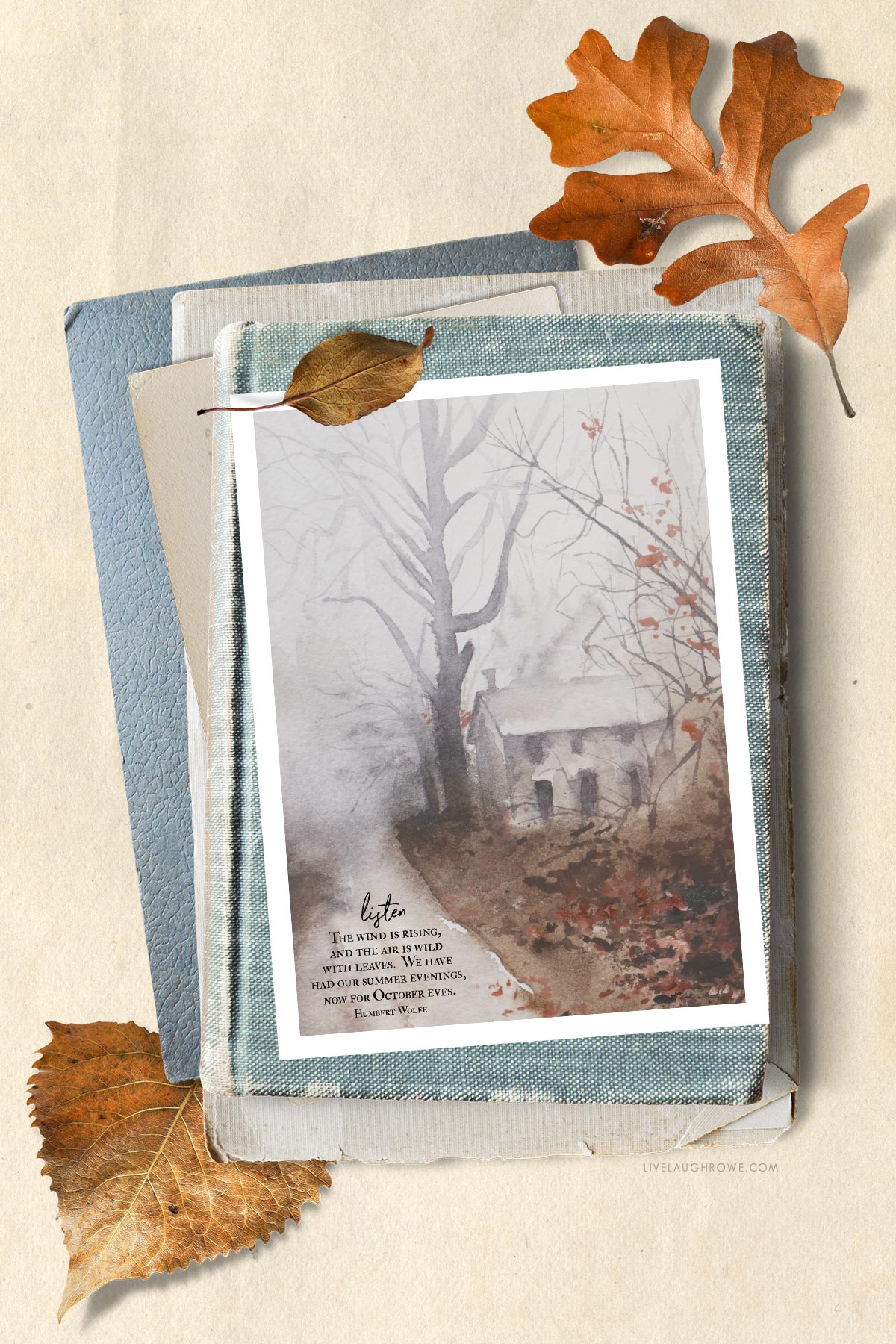 Printable
This free fall printable is sized at 5×7. Simply print and cut with scissors or a paper cutter.
TIP: This print has versatility. Feel free to crop it with our without a white border. (I shared pictures with and without the white border within the post for reference as well).
Print one for yourself and share another with a friend or two. I'd love to see how you display this in your home. Tag @livelaughrowe on Instagram and use the hashtag #livelaughrowe.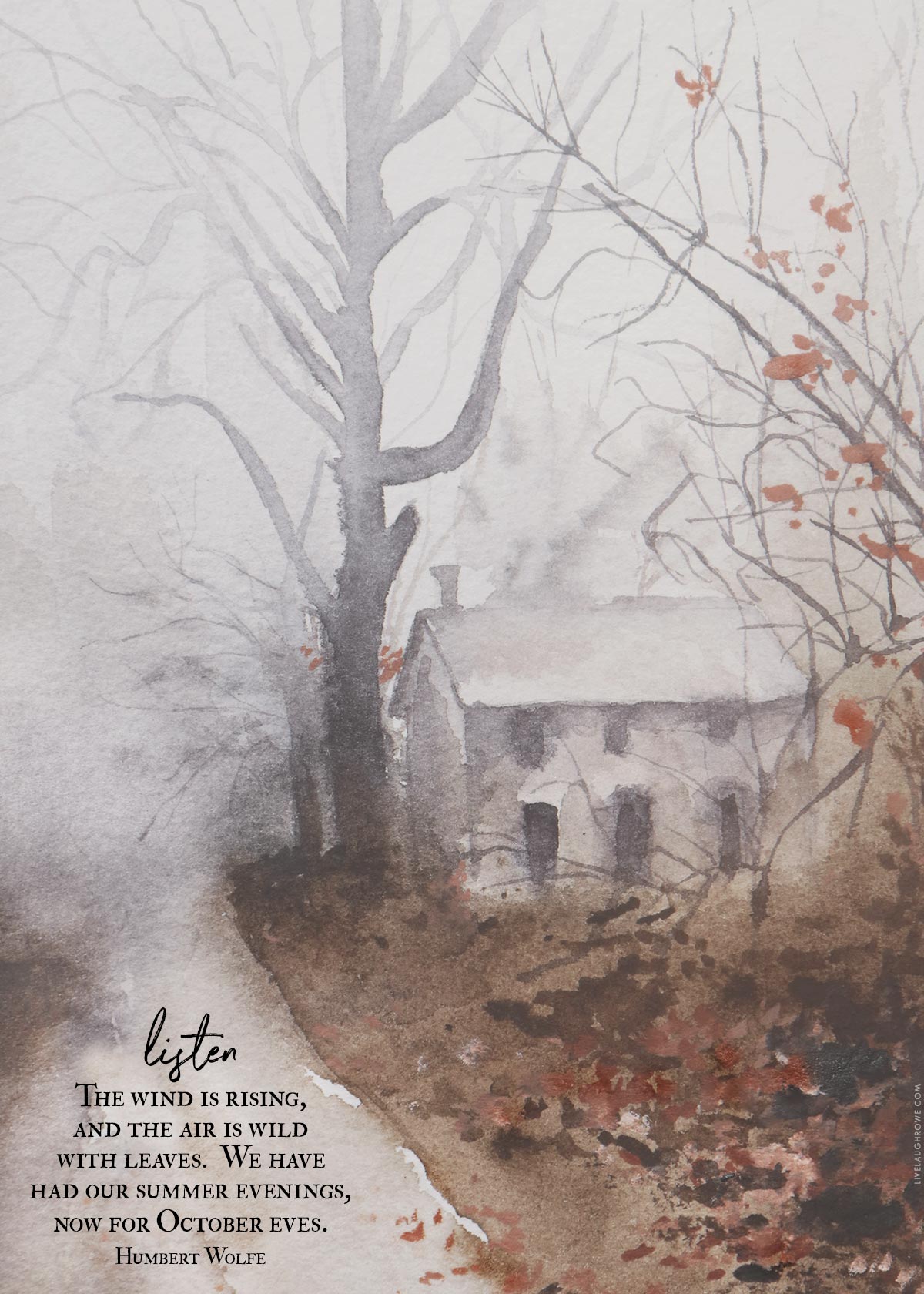 Please Note. Printables and downloads designed by Live Laugh Rowe are for PERSONAL USE ONLY. So, please do not alter the file or claim it as your own. Not intended for resale. Nor are the printed versions of this file.