Easter is quickly approaching. Planning to send out some happy mail? Wanting to bless your neighbors with a little card? Well, today I have some festive and free Easter printables.
While a lot of things still don't feel "normal" with the pandemic, masking, and social distancing, I'm still wanting to bless and encourage others. And in doing that, why not make others feel special with a small token to celebrate Easter.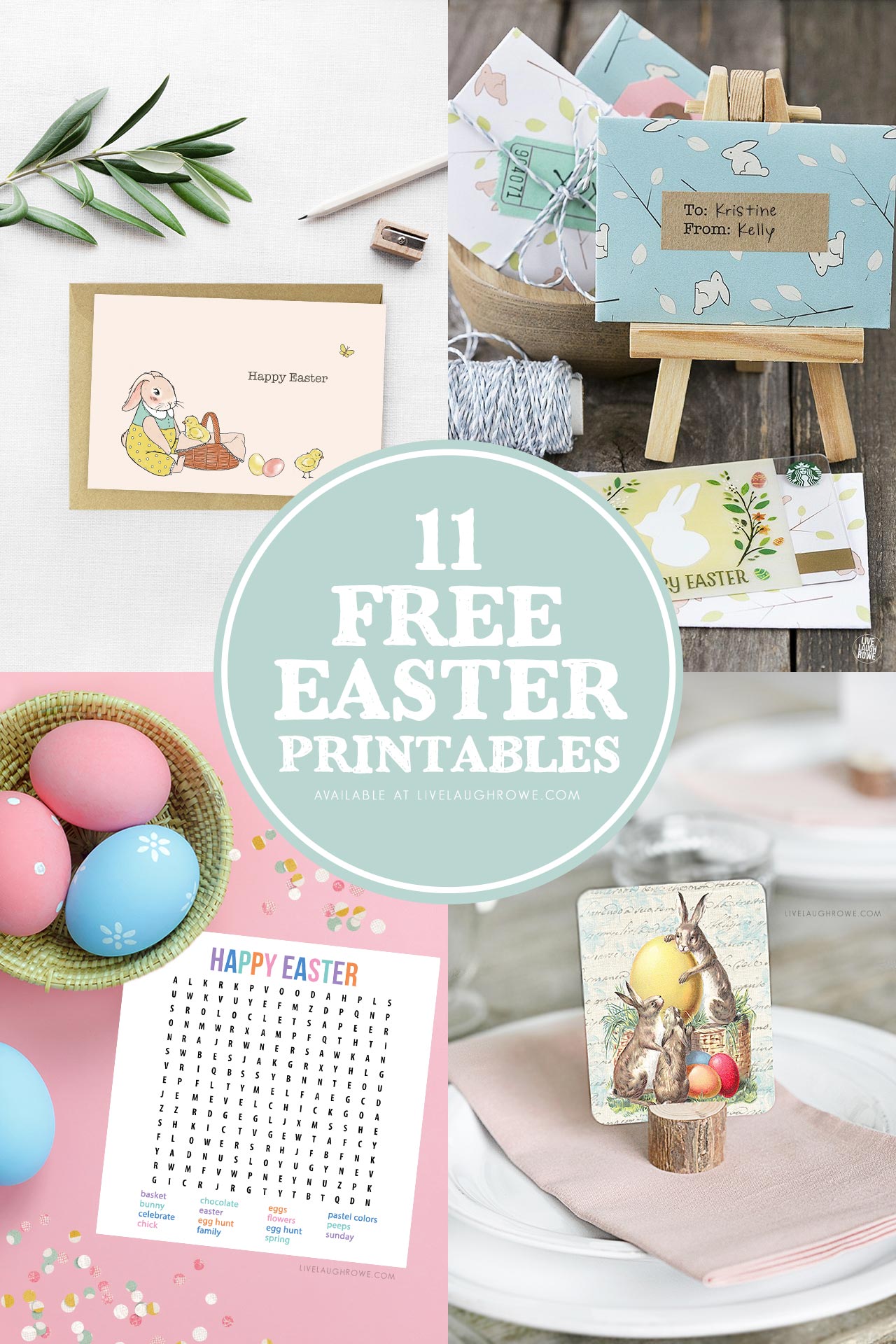 I love Easter and I love giving, so it seems to be a match made in heaven (wink-wink). Seeing all of the extravagant Valentine's Day gifts posted all over social media, I'm guessing Easter baskets will be overflowing with toys and candy too. How about we think outside the box a wee-bit?
Maybe you could send a small care package to the grandkids?
If so, be sure to include a copy of the Easter I Spy Printable and some Bunny Tails.
Having a friend or two over for tea?
Gif them a set of vintage-inspired gift tags or a box of tea wrapped pretty with a gift tag?
the story of easter is the story of god's
wonderful window of divine surprise.
-Carl Knudsen
Regardless, the best part? All of these Easter printables are FREE.
Who doesn't love a freebie? Right?
Supplies Needed:
Paper or Cardstock
Printer
Paper Cutter or Scissors
Let's take a look at these free printables. I just love Easter. Enjoy.
11 Free Easter Printables
1. Darling Easter Journaling Cards – if you're a scrapbooker, these are perfect to document your Easter festivities. I enjoy using them as bookmarks too.
2. Hippity Happity Hoppity Print – a catchy, fun phrase wishing you a hippity hoppity Easter. So stinking cute.
3 . Easter Word Search – fun for the whole family at breakfast lunch or dinner. Or you could print and tuck it into the kids' Easter basket. Love it.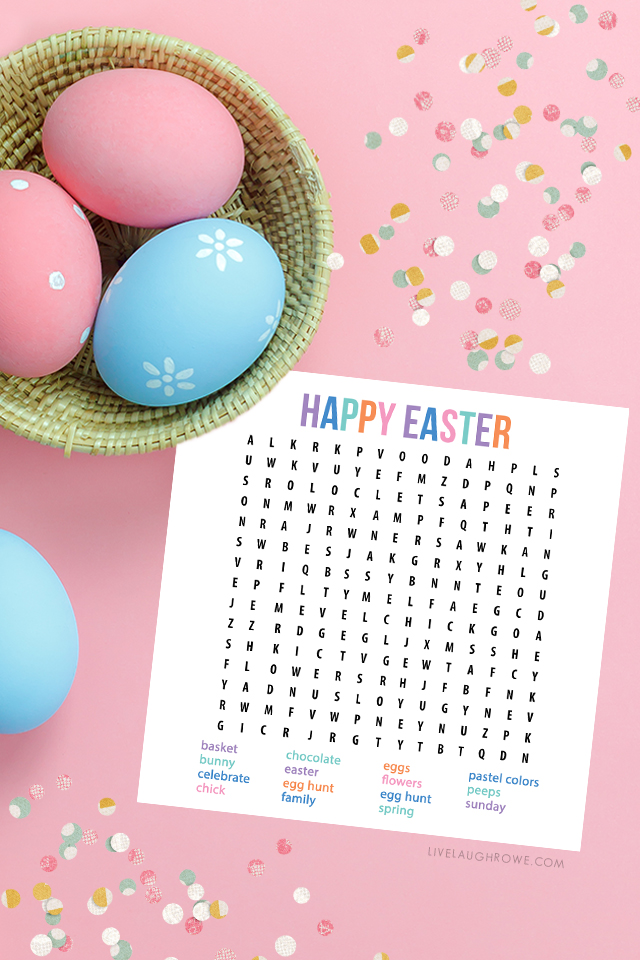 4. Easter I Spy Printable – great for the kiddos. Roll up and tie with a pink, blue or yellow ribbon.
5. Printable Easter Cards – send a warm greeting to your mom, dad, or grandparents with these cards.
6. Easter Place Cards (or Journal Cards) – I love incorporating place cards into my holiday tablescapes.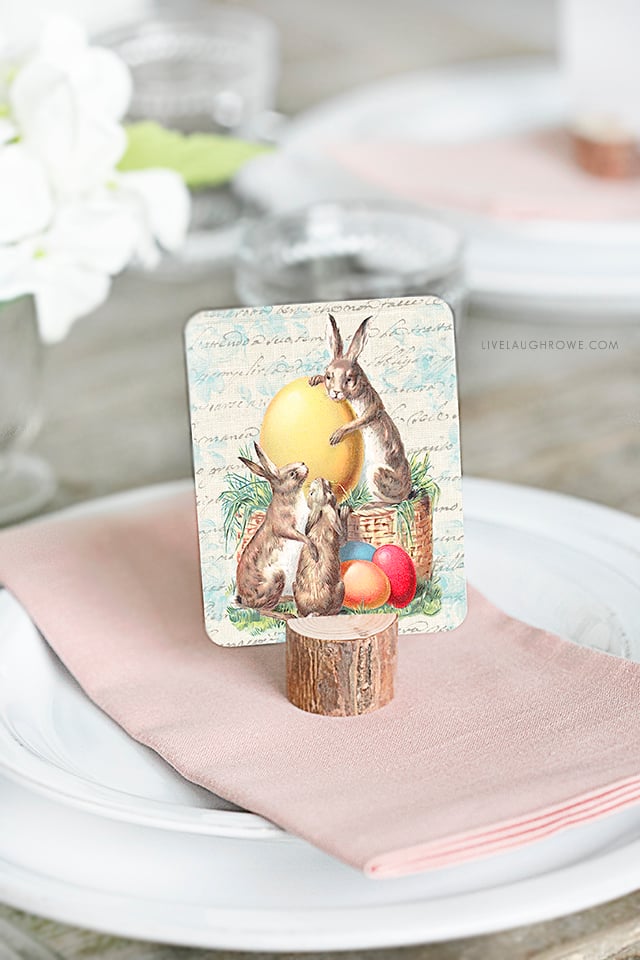 7. Vintage Inspired Printable Easter Gift Tags – gift tags can be added to any gift or you can package them as a set for gifting. I simply adore these.
8. Easter Silhouette Printables (washi tape look) – perfect for a clipboard or refrigerator.
9. Printable Gift Card Holders for Easter – these are so adorable. I give my family a lot of Starbucks gift cards, sometimes even $5. These are perfect.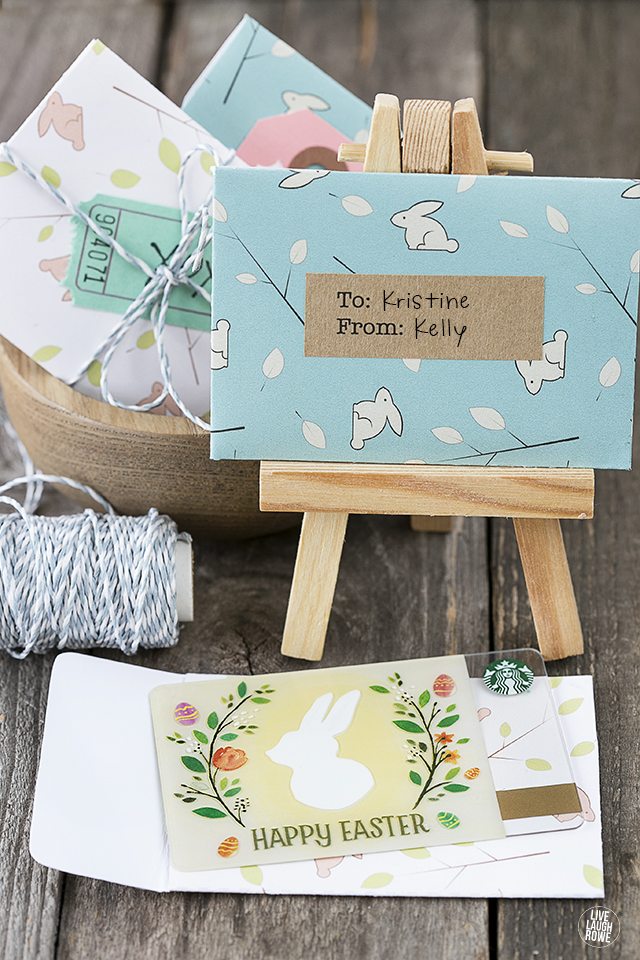 10.Bunny Tails Treat Printable – grab some cellophane bags, marshmallows and add this adorable tag.
11. Happy Easter Round Tags – perfect for any basket or gift.
Hugs and Blessings!