The charm of snail mail lies in the words penned on the paper and the thoughtful little additions accompanying the letter. Flat things and fun items tucked inside an envelope can bring joy and excitement to the recipient.
Today we'll explore a plethora of flat things you can include in your snail mail to make it more memorable and unique.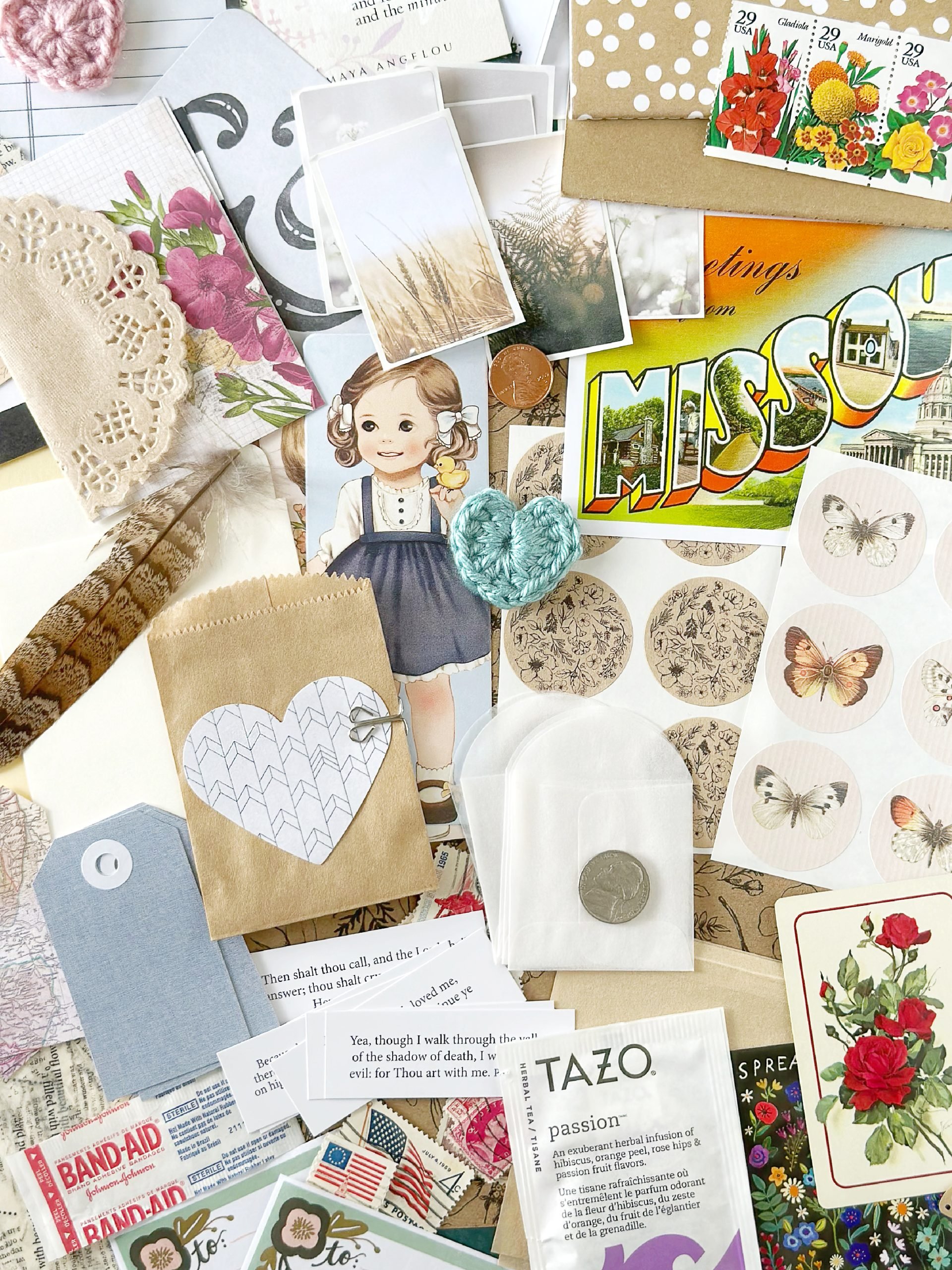 Why include flat things in snail mail?
Incorporating flat things and fun additions into snail mail can transform a simple letter into a memorable and heartwarming experience for both the sender and the recipient. Here are a few reasons why you should consider including these little delights in your snail mail:
1. Personal Touch and Thoughtfulness: Including a few fun things like stickers, polaroid photos, or postcards show that you've put thought and effort into the letter.
2. Creativity and Expression: Your creativity is an extension of your personality and can communicate emotions that words alone might not capture. It's a great way to infuse your letter with beauty and artistry, leaving a lasting impression on the recipient.
3. Surprise and Joy: Receiving snail mail with fun additions creates an element of surprise and delight. Opening the envelope to find some goodies inside is like unwrapping a little present.
4. Tangible Keepsakes: Flat additions such as bookmarks, mini art prints, or pressed flowers can serve as tangible keepsakes that the recipient can cherish and keep for years.
5. Unplugged Connection: In an era dominated by digital communication, snail mail provides a refreshing break from screens and social media. Including flat things in letters encourages a slower, more thoughtful way of communication.
6. Customization and Personalization: Flat things and fun additions in snail mail can be tailored to suit the recipient's interests and preferences. Whether it's sending stickers of their favorite animals, a postcard featuring a place they've always wanted to visit, or a bookmark matching their favorite book genre, these small touches show that you know and care about their unique tastes.
60+ Fun Additions for Snail Mail:
Sending snail mail with flat additions can be a delightful way to brighten someone's day and create a memorable experience. Here's a list of 60+ flat things you can include in your snail mail: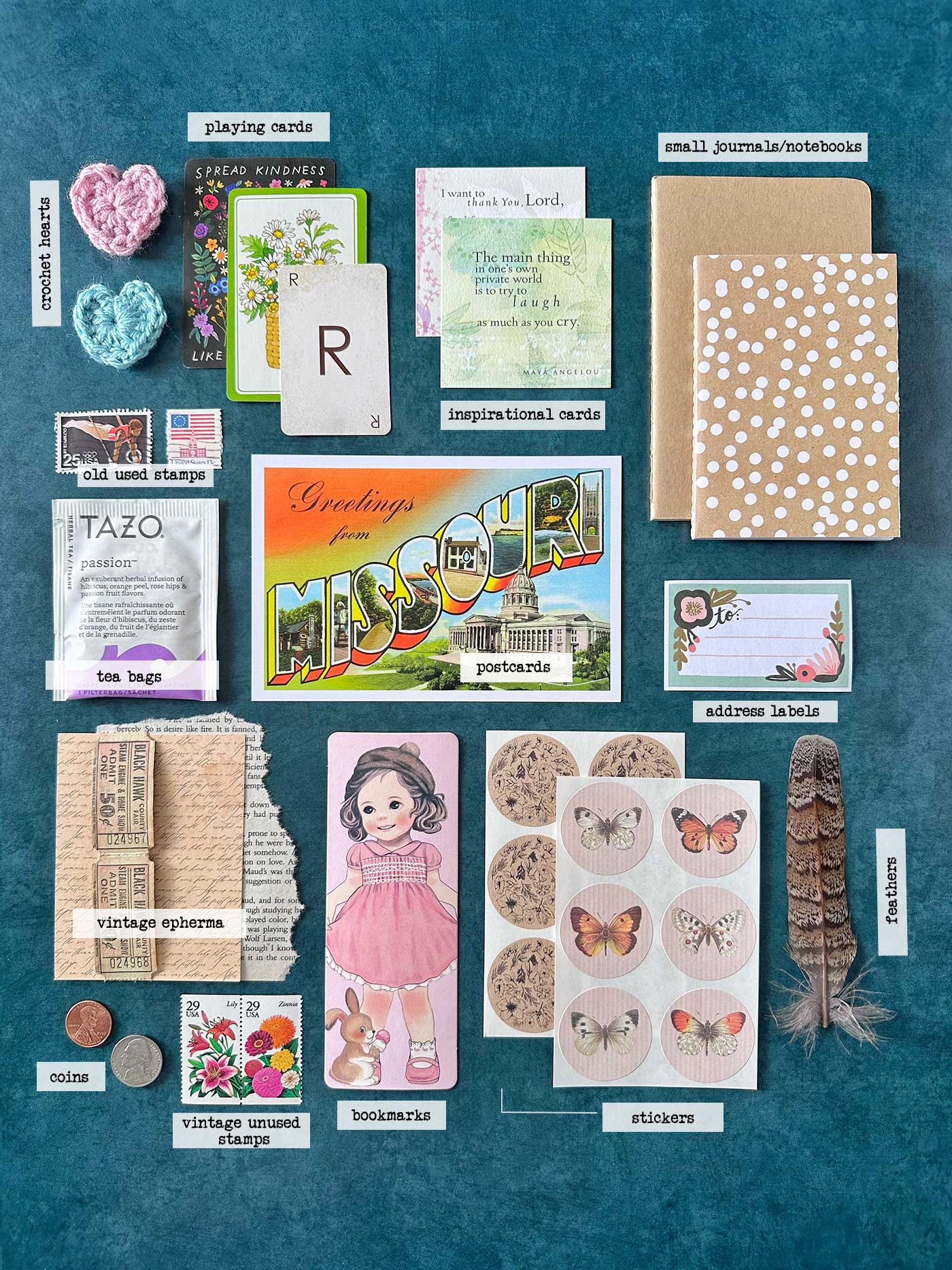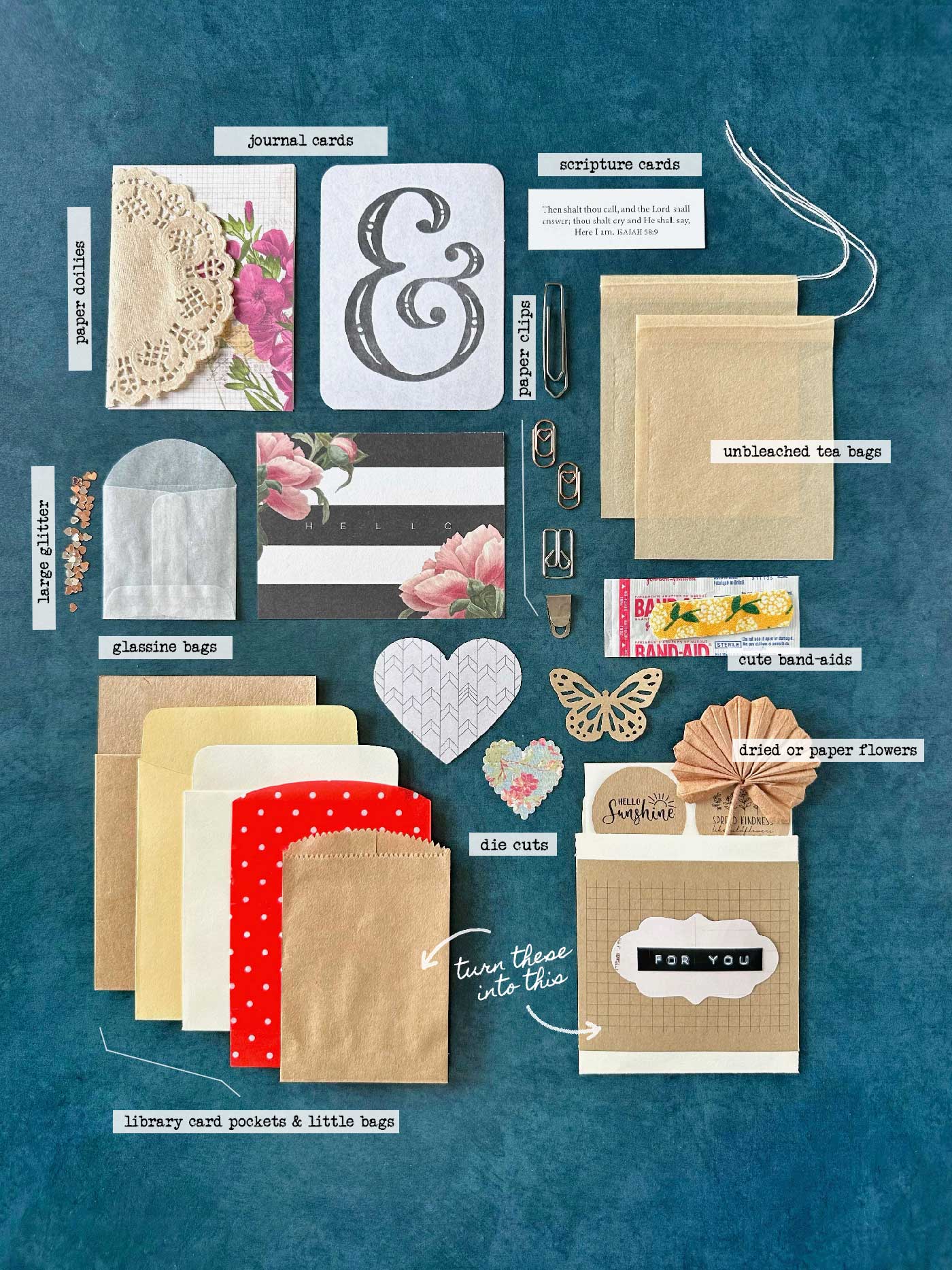 **Check out this DIY for Faux Vintage Postage Stamps with these scissors.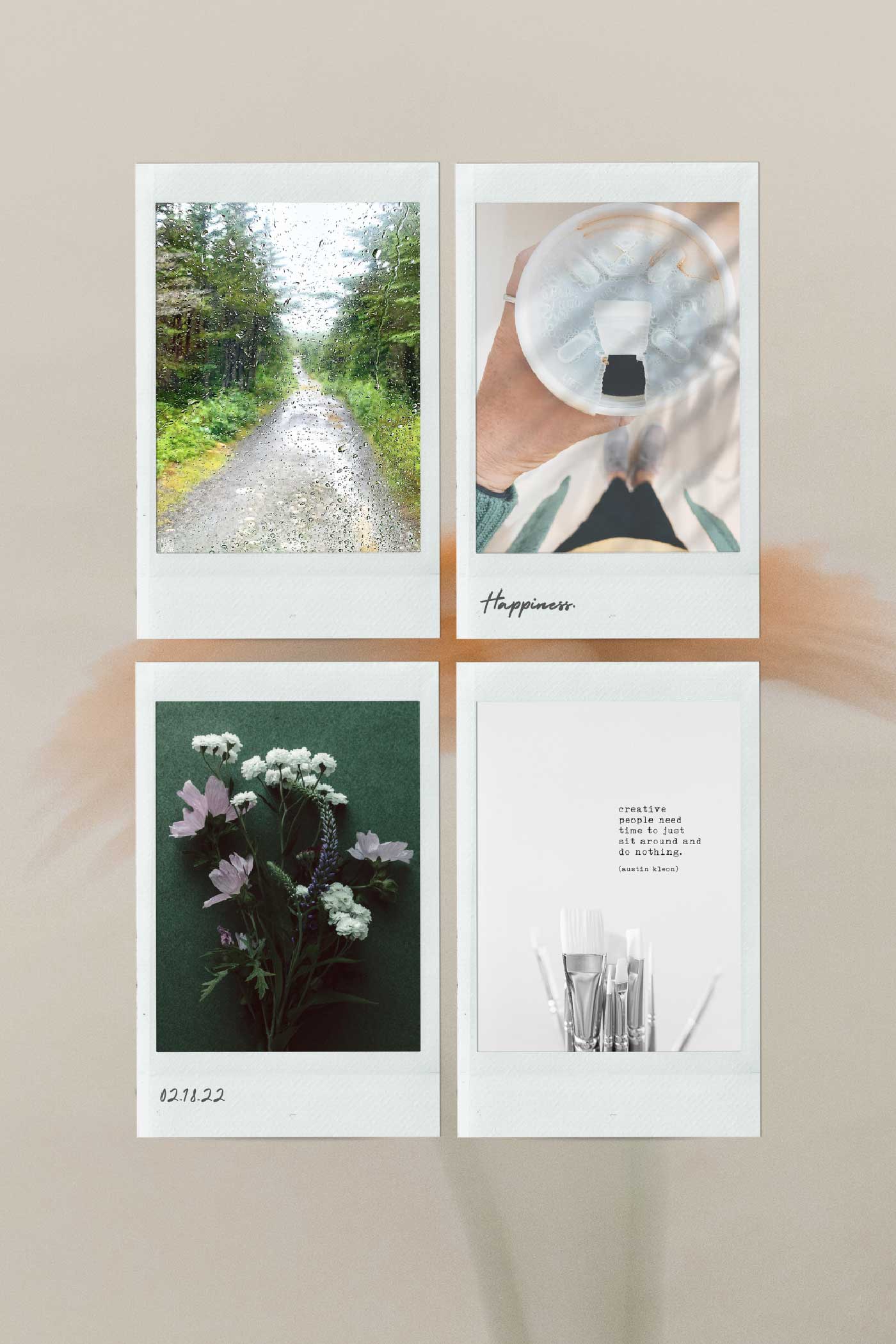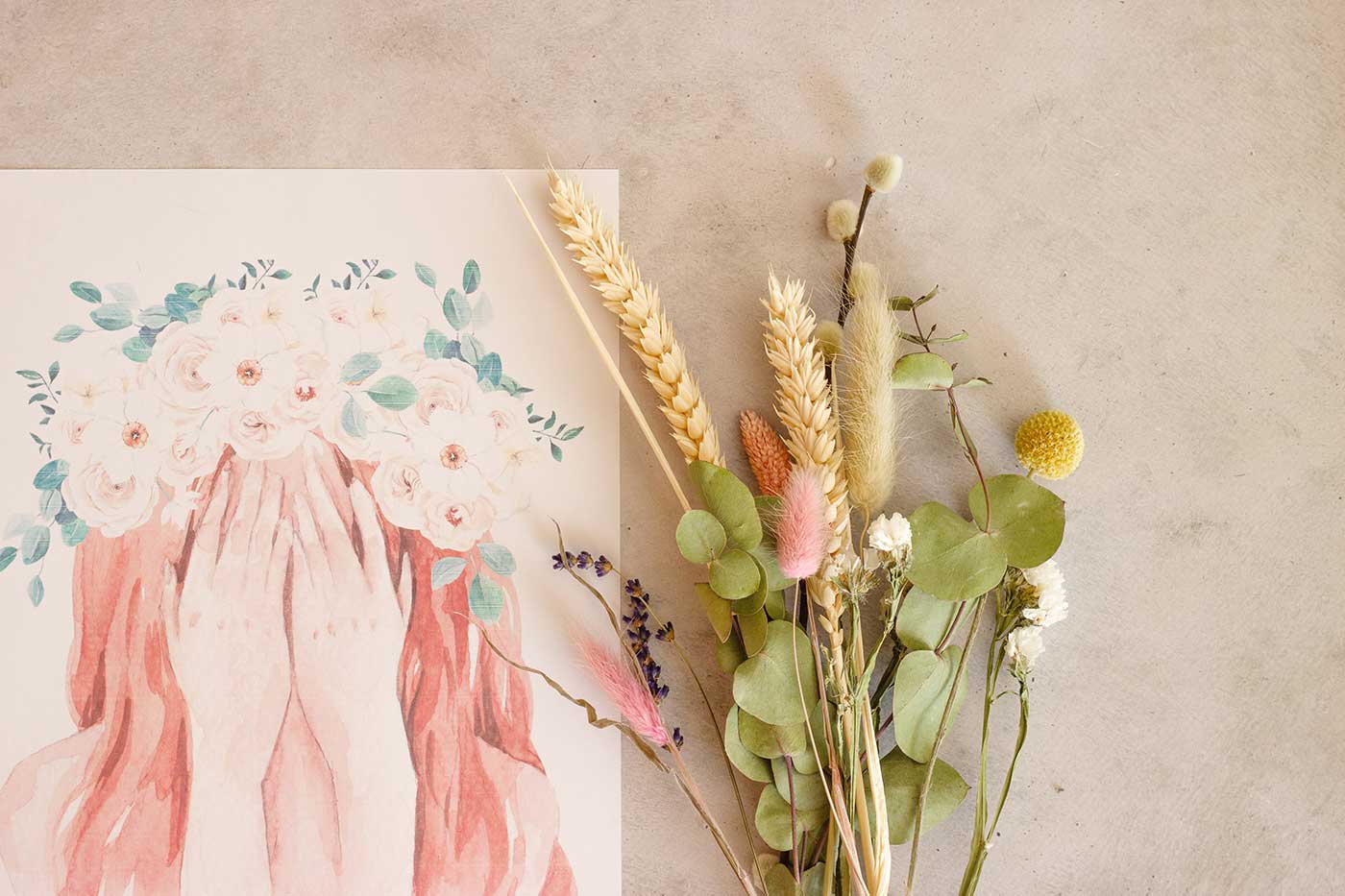 With these flat additions, your snail mail will be a joy to read and a demonstration of the thoughtfulness and effort you put into making each letter special and unique.
Let's Do This!
Incorporating flat things and fun additions in snail mail goes beyond mere embellishments; it enriches the entire experience of sending and receiving letters. These thoughtful additions infuse joy, creativity, and personal connection into each piece of mail, making snail mail an irreplaceable form of communication in this digital age.
So, gather your stickers, photos, and postcards, and start sending snail mail filled with love and enchantment! Happy snail mailing! 💌🐌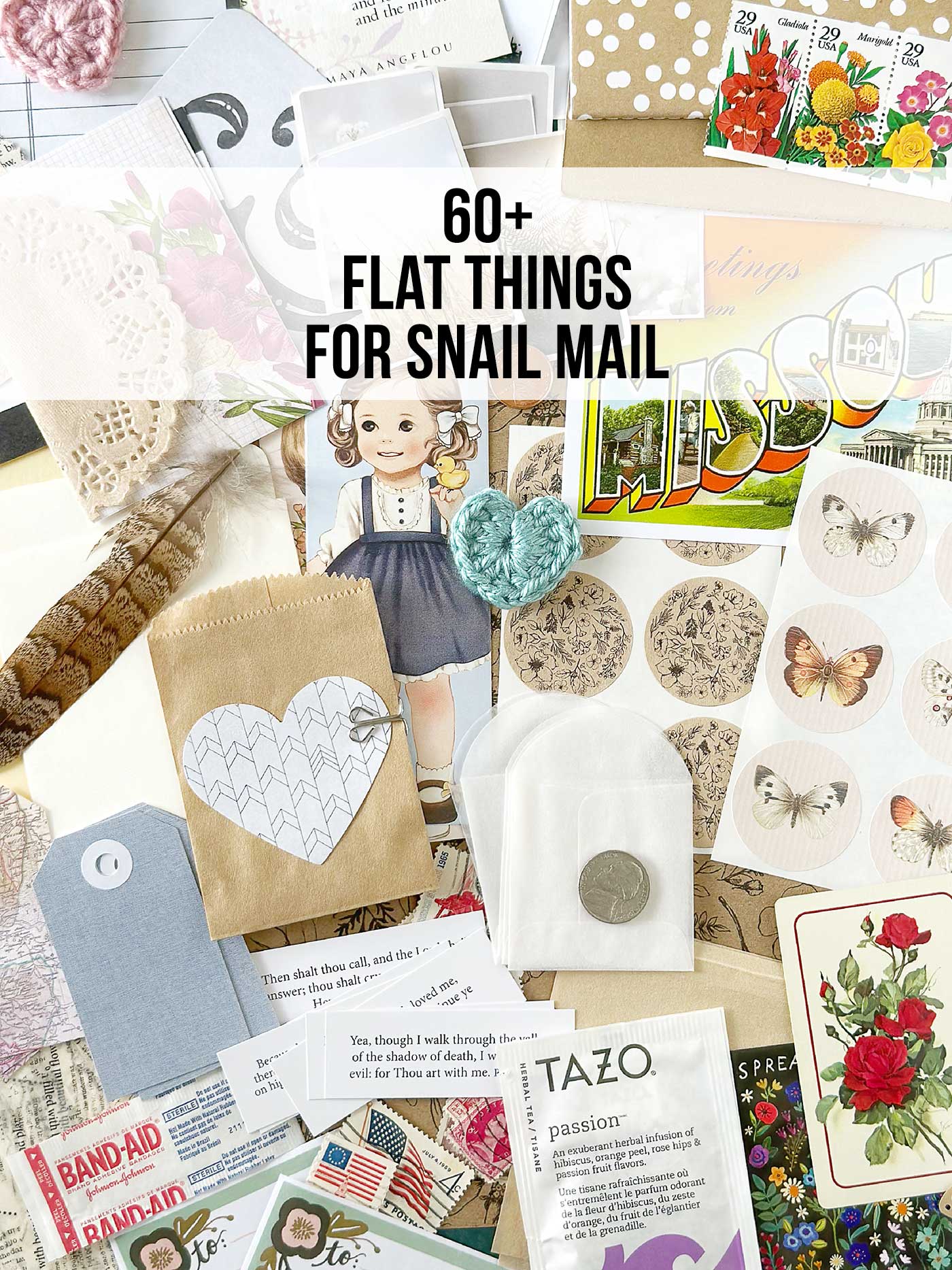 LIKE THIS SNAIL MAIL POST? PIN IT!
Pssst. Enjoying the content? Buying me a coffee or two occasionally is a fabulous way to support all my hard work and the content I provide. Thank YOU!